Planning on taking your significant other on a romantic vacation? Well, Mexico is not a bad place to rekindle your relationship. In fact, booking a stay in one of the all-inclusive resorts here is one step to ensuring you'll be spending quality time with your partner. There are several adults-only resorts here that will take care of your needs.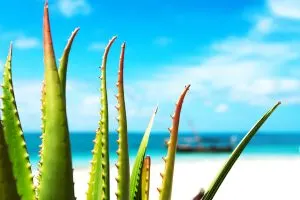 ---
What's in this post:
hide
Best All-Inclusive Resorts
for Couples in Mexico
---
---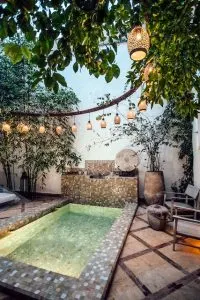 And because you are staying in an all-inclusive resort, you will save more on your trip. After all, not only will you have a luxurious room to stay in, but you'll have free access to the best restaurants and bars on site. These resorts have everything you need for a romantic getaway.
Enjoy a dip in your private pool with ocean views, or get a couples' massage to relax and unwind. Even if you are traveling with your family, you can still spend some time together. The only thing that is left to do is find the best inclusive Mexico resorts to stay in.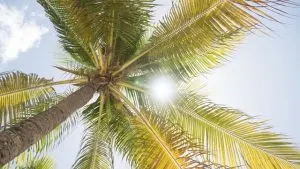 Why Stay in an All-Inclusive Resort in Mexico?
Staying in an all-inclusive resort in Mexico does have its perks. For starters, you can immerse yourself in a luxurious environment where you can get pampered throughout your stay. Add to this the fact that the rooms that you will be staying in will have modern amenities. You will have all the comforts and conveniences while staying in their beautifully decorated spacious suites.
Aside from that, you will also have unlimited access to the restaurants and other facilities in the resort. Satisfy your cravings without worrying about the extra cost because it is already included in the inclusive fee. As for activities, both land and water sports offered to you will fit the kind of trip that you have in mind. Staying in an all-inclusive resort means that you can customize your romantic trip as you see fit.
Mexico's All-Inclusive Adults Only Resort
Not only that, but you can also book a stay in an all-inclusive adults-only resort. One advantage to this is that there will be no children on the property. You can have peace and quiet with your partner. Of course, families are not left out. After all, there are all-inclusive resorts that cater to both families and couples. These resorts usually have kids' clubs to keep the younger guests entertained while the adults indulge in some quality time on their own.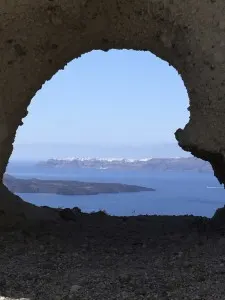 The best part is that you are getting good value for your money. Yes, it is going to be more expensive compared to booking a regular stay, but it will be worth it. Get pampered like royalties and enjoy the perks that come with the package. You and your partner deserve this much-needed break.
Mexico's All-Inclusive Luxury Resorts for Couples
There is no better way to indulge in your trip with your partner than an all-inclusive experience in Mexico. Aside from their gorgeous suites, they offer plenty of fun and activities too. In fact, with so many things to do, you won't get bored at all. Regardless of what you are looking for in your vacation, you're sure to find them in these amazing resorts in Mexico.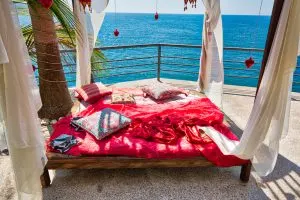 Le Blanc Spa Resort Cancun
This five-star resort lies on the soft shores of the Riviera Maya. Considered to be one of the best all-inclusive resorts in the country, you will be pampered throughout your stay here. In fact, you will have a butler waiting on your every need. Choose from their six onsite restaurants where to satisfy your hunger.
And if you want to work up a sweat or just relax and unwind, the resort boasts a fitness center and a high-end spa to name a few. Go swim or take a dip in one of the three swimming pools here. There is also an infinity pool overlooking the private beach. Of course, don't forget to explore the white sand beach too.
Book a stay in one of their deluxe oceanfront suites. Aside from their floor-to-ceiling windows, they also have private balconies and deep soaking tubs with a great view. Snacks, drinks, and meals are part of their inclusive package. This also includes access to their fitness center, hydrotherapy circuit, and on-site classes. Also, this resort lies in Cancun's Hotel Zone where all the action is at. Have fun watching live shows or hit the nightclubs and bars along the Hotel Zone.
Secrets Maroma Beach Riviera Cancun
If you are looking for a secluded beach, you definitely need to book a stay here. In fact, Playa Maroma is the icing on the cake that is the luxurious resort. Guests can't get enough of the soft sand under their feet. Relax in one of the plush sun loungers or explore the waters by snorkeling. You can even go on a catamaran ride to enjoy the waters further.
Aside from that, there are land-based activities that you can add to your itinerary. For starters, you can play a round of golf or two at the golf course at the El Tinto and Gran Coyote. Aside from that, they also have archery and bungee jumping that are worth trying. The good news is that the dining options here are part of their inclusive rates. If you prefer a room with a private pool and swim-out access, then upgrade your room to a suite.
Excellence Playa Mujeres
This is an aptly named resort as everything here is excellent. Aside from their amazing service, there are delicious dishes being served here as well. Thanks to several restaurants on the resort, you can easily satisfy your cravings. Not only that, their modern amenities are quite varied that you'll always find something to do here. No wonder it is one of the best adults-only, all-inclusive resorts in the area.
Aside from that, the luxurious suites here have impressive ocean views to enjoy. Staying in one of these classy suites is just part of their all-inclusive experience. Their soft linen will make you don't want to leave your bed. Now if you upgrade to Excellence Club's rooftop terrace suite, you are going to extend your stay here for sure. Part of their "membership" is free access to the exclusive portion of their beach. Also, you will be able to access their private lounge and a separate restaurant.
Meanwhile, other amenities that you can take advantage of are their beachside snack grill, food truck, and more. You can even enroll in their dance lessons and aerobic classes to name a few.
Live Aqua Beach Resort Cancun
This luxury hotel is a great option for couples. Aside from being located in Cancun's Hotel Zone, it has one of the best beaches in Mexico out front. Book a stay in one of the recently updated guest rooms. Their private balconies offer amazing views of the ocean. Not only that, but some of these rooms come with deep soaking tubs and a luxurious bathroom too. If you want to go the extra mile for your partner, upgrade your booking to the Aqua Club.
This membership package comes with a more luxurious experience. Imagine having a personal butler ensuring that you have all you need for your vacation. Not only that but there is a dedicated main pool and lounge at your disposal. You even have reservations for their Beach Bali beds.
Although this package will be more expensive, it is worth every penny you spend on it. In fact, it comes with all the amenities and services you would expect on an all-inclusive trip. Aside from the drinks and meals, you also have access to their wellness spa, fitness center, and others.
El Dorado Casitas Royale
Meanwhile, this inclusive hotel in Quintana Roo is your one-stop resort for a romantic vacation. Located in the Riviera Maya, this AAA Four Diamond resort is ready to pamper its guests all day long. For starters, their suites are beautifully decorated with sheer outdoor drapes. Aside from that, they have outdoor showers as well as ocean views. Add a marble bathroom and an indoor hot tub, and you'll not leave your room anytime soon. Some even come with private pools so take your pick.
Elevate your dining experience with their Gourmet Inclusive Experience. This will include your meals, drinks, and other resort activities too. Their 76,000-square feet greenhouse ensures that all vegetables and produce served are fresh. What you'll love about El Dorado is that their service is at a five-star hotel level. In fact, you have a personalized concierge at your beck and call. In addition, their beach butlers will bring you your favorite drink as you lounge under the shade of the trees.
Swimming in the resort is not a problem because there are 14 swimming pools on-site. Archery, tennis courts, sauna, and steam room are just a few amenities available here. Have fun with their water activities too such as aqua gym, water polo, and scuba clinics.
Marquis Los Cabos
Meanwhile, Marquis Los Cabos is definitely one of the best all-inclusive resorts in Cabo San Lucas. Placed between the desert and the sea, this hotel provides its guests with amazing views as well as exemplary service. Thanks to its contemporary look, the rooms here are bright and airy. Not only that, but their private balconies overlook the Sea of Cortez.
Aside from that, there are five on-site restaurants to dine in. The best part is that all the drinks and meals are part of their inclusive package. Complimentary are items in the coffee shops, minibar, and various activities in the resort. This includes archery, dance lessons, plus nighttime entertainment like concerts, outdoor movies, and other shows. Have fun with your partner at the tennis courts or dip in one of the infinity pools. Everything here is for your leisure.
Secrets Playa Mujeres Golf & Spa Resort
This stunning all-inclusive adult-only resort can be found on Playa Mujeres. Complete with white-sand beaches and gorgeous ocean views, you will surely feel like you are in paradise. This luxury hotel is an ideal place for golf lovers since it is near the Greg Normal golf course. In fact, the daily fees for the greens are part of the inclusive deal.
As you step inside this hotel, you will immediately feel the impact of its "Unlimited Luxury" features. This is a standard for all Secrets hotels which is a plus. Here you can expect stunning views of the ocean and all-suite rooms. There are two outdoor pools at your disposal. Also, take advantage of their swim-up bar. There is also a pool bar which is part of their inclusive fees. In addition, there are nine restaurants here offering casual and fine dining options.
The luxury suites here come with natural accents. Also, they have views of either the garden or the ocean. All the rooms here come with flat-screen TVs, free Wi-Fi, and docking stations for all Apple products. Outside the rooms, expect live music, dancing, and live entertainment too.
Isla Mujeres Palace
This boutique, adults-only resort, boasts 62 rooms nestled on the white sand beach south of the island. Booking your romantic getaway here means excellent service from the staff as well as signature amenities at your disposal. Not only that, but they offer 24-hour room service, a swim-up bar, and world-class restaurants.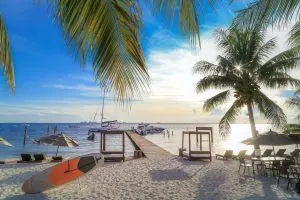 Their spacious rooms come with an in-room whirlpool tub along with hair care and bathroom items. Although this hotel is smaller compared to others, it lets you experience the island's charm. In fact, if you ask previous guests, they will say that they love the location, the great staff, and the personalized service. All of these are just what you need for that romantic trip with your partner.
Paradisus La Perla Playa del Carmen
This is the only adults-only section in the luxurious Paradisus Playa del Carmen. Indulge in international cuisine in one of the 8 restaurants and 6 bars for adults only. Aside from that, the resort also has 11 additional restaurants and 8 more bars where everyone is welcome. Other amenities include 9 swimming pools plus 2 heated infinity pools. Enjoy the sunrise or sunset as you swim in these gorgeous pools.
It doesn't matter if you are here for your honeymoon or on a romantic getaway, you will be spoiled here for sure. Meanwhile, for those who are looking for all-inclusive family resorts, its sister company, Paradisus Playa del Carmen is the best spot for you. After all, it has a water park designed for kids and kids at heart. It is just walking distance from this hotel which is a plus. Having direct access to both resorts is one of the perks that guests will enjoy here.
Casa Velas
This exclusive adults-only boutique hotel lies on the coast of Puerto Vallarta. In fact, this is the perfect spot for couples who want some time away from their home. This 4-star hotel provides experiences that focus on Mexico's gourmet cuisine. Not only that, but this quaint hotel was Trip Advisor's "Best of the Best" back in 2021. This is not surprising since it has lush tropical gardens, koi ponds, and a huge pool. Not only that, you'll encounter several peacocks enjoying the lawns.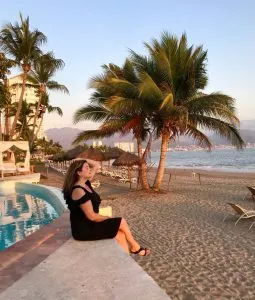 Luxury suites away you fully decorated in traditional Mexican style. Depending on which room you are going to get, you can have jacuzzis or private plunge pools. Aside from that, the rooms here come with Nespresso coffee machines, beach bags, and more. Within the resort are two pools with one having its own swim-up bar. The second one is on the private off-site beach club. It is accessible via a shuttle bus.
Hyatt Ziva Puerto Vallarta
Meanwhile, this luxury oceanfront resort is a great option if you want a romantic trip that you'll not forget anytime soon. Drink in the stunning views of the Pacific Ocean from the beach. Be entertained by whales breaching the water while dining in one of the oceanfront restaurants on the resort. Lounge in their beachfront infinity pool which includes an adults-only pool. If you are bringing your children with you, there are kid-friendly pools where they can splash and swim around. Aside from that, there is also a kids' club on-site. This is the perfect place for your little ones as there are tons of activities for them to do.
You can also take advantage of the gourmet restaurants in the resort. Here you will get to sample a wide range of dishes including Mexico's local cuisine. Book a stay in one of their swim-up suites to enjoy the luxurious atmosphere. Take advantage of their full-service spa to relax your mind and body. Their wide range of spa treatments is sure to hit the right spot. In fact, you can even get a couple's massage while you are here.
Mexico has Beautiful Beaches
There is more to Mexico aside from its beautiful beaches. In fact, you should immerse yourself in Mexican culture to know more about its past. From exploring ancient structures like the renowned Chichen Itza to wine tastings, you'll not run out of activities to do here. That is why if you want to make the most out of your trip here, finding the best resorts to stay in is a must.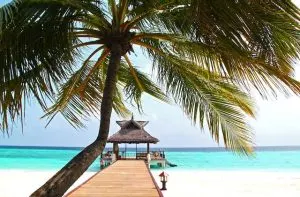 The top picks are usually all-inclusive resorts because of the luxurious vacation packages that they offer. In fact, the best options are already mentioned above. With spacious suites and private hot tubs and plunge pools, you will have a luxurious stay in one of these resorts for sure. In fact, couples will feel like they are in paradise with the gorgeous views that their rooms open up to. Just imagine listening to the ocean waves and the rustling of the trees nearby. Add to this the impressive service from your personal butler and for sure, your trip here will be one for the books.
Relax ad Unwind – Bring your Book, too!
Aside from that, you can relax and unwind at the soft white sand beaches here too. Bring your favorite book or have your drink on hand as you lounge at the beach. Upgrade your inclusive package to membership to gain access to private beaches and more. You can also bring your significant other on a snorkeling or scuba diving trip. Explore the beauty underwater and see the thriving ecosystem here. Get to see sea turtles, tropical fish, and even whales up close.
Regardless of whether you want to be in the heart of the Hotel Zone or somewhere secluded, you are sure to find the perfect all-inclusive resort in Mexico.