Belize City, British Honduras' former capital, is the largest city in the country of Belize. Belize City, Belize founded in Central America in 1638, is one of the many reasons for travelers who want to pass through this city to get to the good stuff. But the real marvels of Belize can be accessed through several tours to the top attractions and destinations including historic ones and sites that are rich in culture and ruins.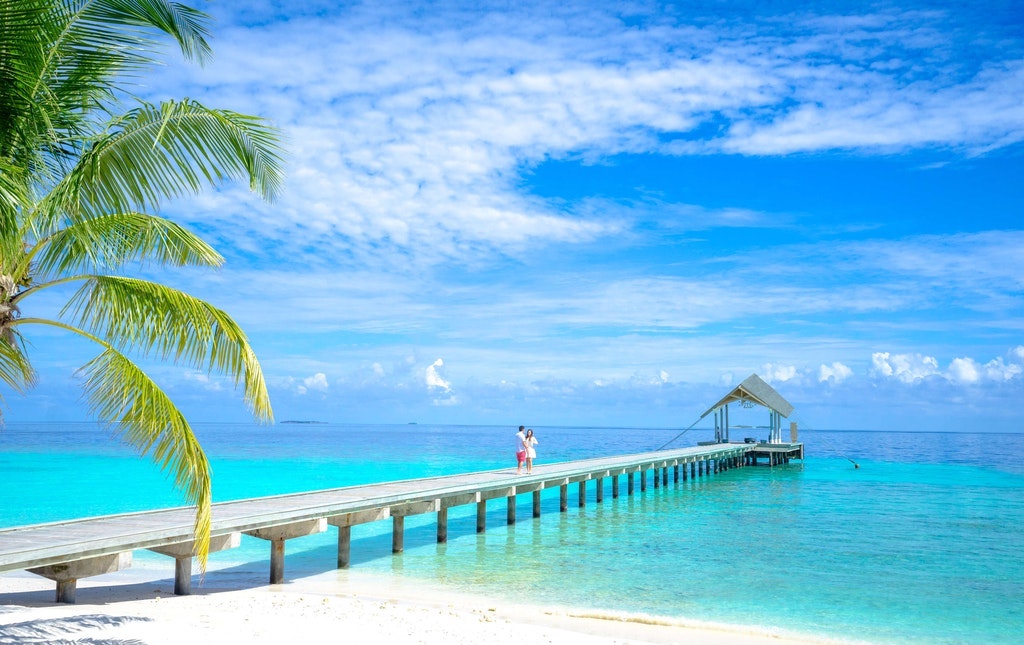 You can make these beautiful places a part of your memory when you invest in a trip to Belize. In Belize, you are going to love all the great tours of the city that we've lined up for you, such as Ambergris Caye, San Ignacio, and the mysterious Great Blue Hole, Turneffe atolls, the ruins of Lamanai, Caracol, Cahal Pech, Tikal, Fort Street Tourism Village, and the Belizean rainforest. They are all great spots. I also have other options for a day trip for this multi-day Belize trip.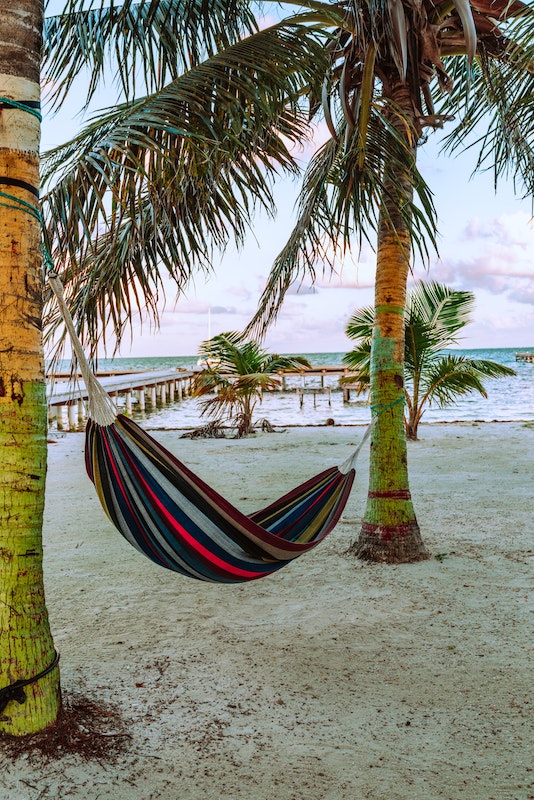 ---
---
What's in this post:
hide
The 9 Best Belize Tours & Shore Excursions
---
---
Here's our list of Top 10 Best Belize Tours and Shore Excursions, guaranteed to have a special place to offer the best tours (and a way to enjoy them) on the best cruise ships such as the Royal Caribbean!
#1 Hol Chan and Turtle Garden Snorkeling Tour
Hol Chan Marine Reserve can be found off Ambergris Caye's southern strip. Hol Chan, Mayan for "little channel", is a marine reserve that is undoubtedly one of the most amazing dive sites you'll find in the Caribbean, let alone Belize. The marine reserve Hol Chan has flourished into a one-of-a-kind refuge, with vast coral reefs filled with exotic marine life.
Have a relaxing 35-minute boat ride from Belize's port to your trip's first stop, Caye Caulker, to the mangrove island. Caye Caulker is the city of Belize's second-biggest island that has access to a great view of the magnificent barrier reef.
You will have a 15-minute break to change your outfit, then it's off to Hol Chan, which is a good 10 minutes away on a boat from Caye Caulker. You will have the enjoyment of snorkeling for 45 minutes at the Hol Chan Reserve where you will witness the astonishing Coral Gardens with all kinds of fish, stingrays, and sea turtles. Snacks and a delicious Rum punch will await you afterward.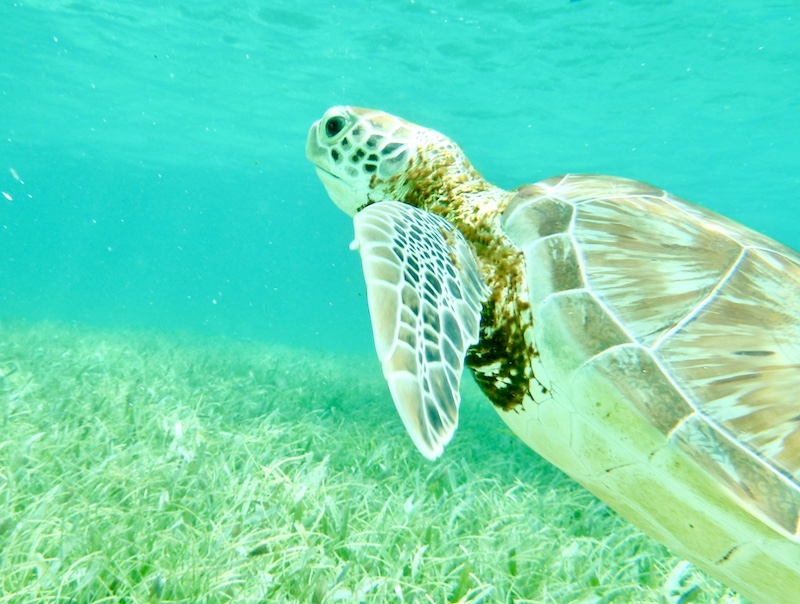 Before you head back to Caye Caulker for the much-needed break from the beach and get some grub in your system, you will have one last stop to the back part of the island. From here, you can hand-feed fish known as tarpons which are included in the tour. Then within an hour or so, you will be back in Belize where you will be dropped back to the port.
#2 Underground Cave Tubing in Belize
Belize's one-of-a-kind underground cave is a perfect adventure and is one of the most sought-after excursions in Belize. Our quick departure with a large group can sometimes dodge the crowds of the cruise ship passengers taking the bus ride which usually takes up plenty of time.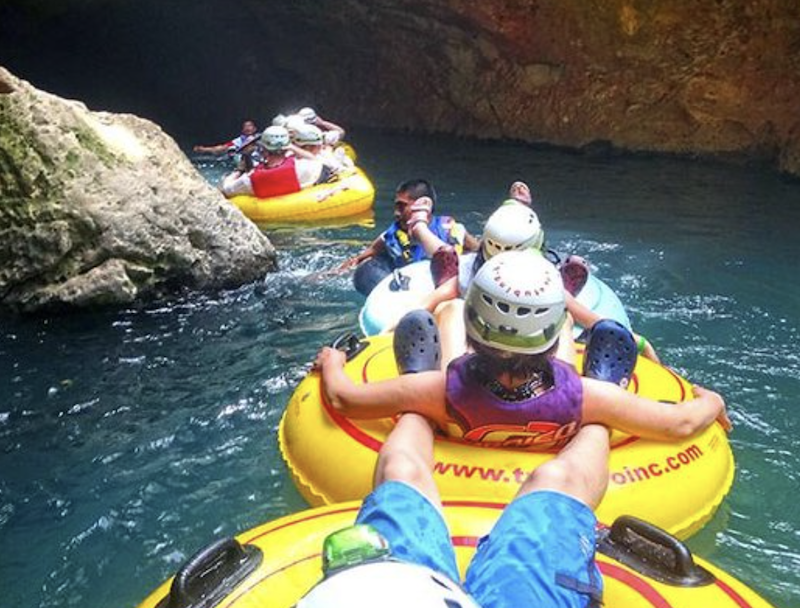 After you meet your tour operators and tour guide for the Belize excursion, you will make your way to your transportation (air-conditioned) for about an hour-long drive to Caves Branch River via the Mayan mountains' winding path and a handful of ancient caves. You will make your trip down to the river after getting your tube. This will be where you will end your float.
While grabbing onto a rope that is strung across a tree, you will wade through the river. Then you will walk across the Belize jungle for about 30 minutes on loose gravel. For this part of the trip, you have to be fit and able to keep up with your guide.
Before entering the clear waters, you will be given miner's lamps by your guide upon entering the underground crystal cave. From there you will be floating along with a gentle current through the cave. What really makes the cave an attraction is the sophisticated line-up of crystalline formations and the stalactites and stalagmites that can be found rising and falling.
Depending on the cave's current, the trip usually lasts for about 2 hours, then you will be brought back to where you started. After the floating session is done, you make your way back to the vehicle to be transported back to the pier.
#3 Barrier Reef Snorkel
Go on an adventure off Belize's coast and enjoy the island of the barrier reef and Caye Caulker marine reserve when opting to go with this excursion tour. The tour includes a half-day venture into Belize's barrier reef. Here you will find amazing creatures such as stingrays, eels, and all sorts of fish. You'll be going on a trip to explore Caye Caulker. This excursion is for the sea lover and the born traveler.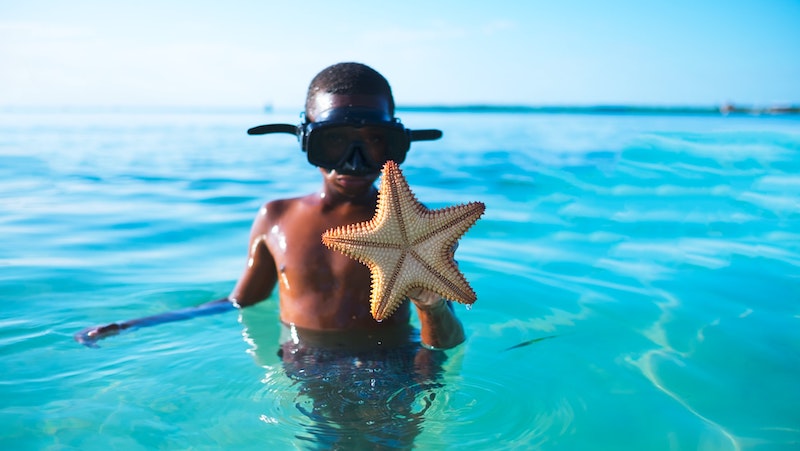 A ride to the Belize barrier reef will start your journey. Being a part of the biggest systems of coral reefs in the globe, the Belize barrier reef is home to a flourishing marine ecosystem. Here you will be enjoying snorkeling and exploring the warm waters of the coral reef and all its glory. This includes all kinds of hard and soft corals as well as eels and nurse sharks at the shark ray alley.
Proceed with your excursion to the 2nd biggest island off Belize's mainland. This coral island made of limestone might only be 5 square miles in measurement, but it's filled with history and beautiful tourist spots. Caye Caulker houses an underwater cave, magnificent beaches, and private shops that give the island a relaxing small-town feel. It's the right spot for taking a break when done snorkeling.
May it be basking in the glory of marine life or chilling on the shores of the beach, you'll see that this is more than just another island getaway. And these are the best places to be during the early morning.
#4 Belize Zip Line and Cave Tubing
Your zip line canopy tour begins as soon as you are fetched by your capable tour guides from the Belize Cruise Port (cruise line docking point) and taken to the city of Belize for a scenic tour. Take some time to notice the colonial architecture and other highlights of the city. Then drive by small villages and farms at the Creole villages when on a great way to Nohoch Che' en Archaeological Reserve.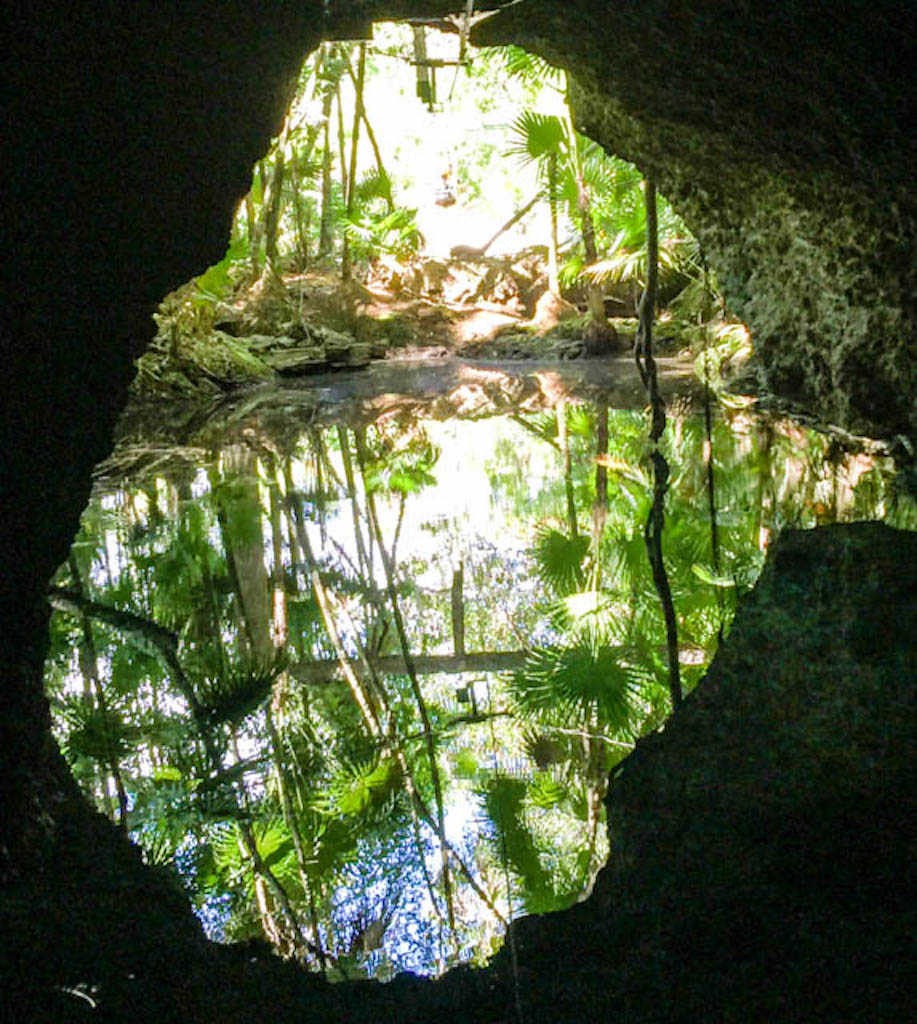 Once you arrive, your tour guide will take you to the facility of the zip line. Here, you'll be properly equipped with a safety helmet, harness, and gloves. You'll be taken to the platform of the zip line as you go through 5 different lines over trees, feeling all the adrenaline, after a quick instruction. After you've seen the tropical rainforests from above, you'll be suited with an adjustable headlamp, a helmet, a life jacket, and an inner tube for the tour's cave tubing part. After they brief you on certain skills for tubing, you'll be guided through the beautiful forest and a cave of wonders, where Mayans believed that their ancestors and deities lived. The guide will also show you some animals and plants that are native to the area.
Upon reaching the Caves Branch River, you will venture through the forest via tubing for about an hour in a mix of rapid and calm currents. If the conditions are favorable, you may even float into the systems of the cave part of the waterfalls. You will enter a chamber as big as a cathedral and listen to your echoes as you gaze at astonishing stalagmites, stalactites, and limestone structures.
After your trip to the tubing portion, you'll be taken to one of the local restaurants where you will have a selection of Belize's local delicacies such as rice, stewed chicken, and beans as well as banana bread. All are available at prices for use with the Belize dollar. The lunch, however, is optional and does not come with the tour's package deal. In addition, you will take a trip to the grounds where you will enjoy the sacred Guanacaste trees and coconut palms before going back to the port.
It is important to note that the tubing portion may not be available should the water level in the river rise to the flooding point inside the cave. Should this happen, a visit to the Altun Ha Mayan Ruin and the ancient Mayan temples will be a replacement for that part of the tour.
#5 And Ancient Mayan Ruin of Xunantunich
For this amazing tour in Belize, you will have to bring your walking shoes and get ready to go back to the past, as you will explore the Mayan ruins of Xunantunich. These ruins are prime examples of the Mayan period. This area had a big earthquake but was vacated sometime around 900 A.D.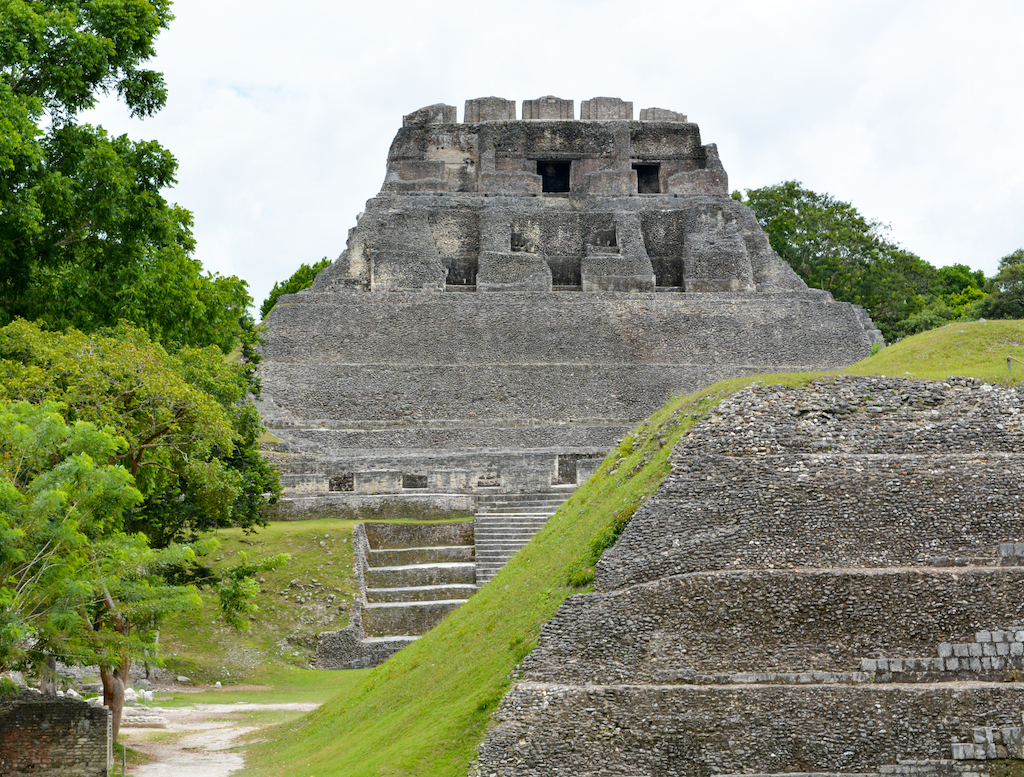 The tour begins in Belize where you will take a 90-minute scenic ride from the city. Then you are going to take a hand-operated ferry through the Mopan River, which will take you to the site of the ancient Mayan ruins of Xunantunich. This was the very first Mayan ruin that was publicly open and is found on a limestone ridge. Your guide will share fun info about the ancient ruins and the civilization that once inhabited the area as you go through various temples and plazas. You will feel like you are in the Belizean rain forest.
Xunantunich is the modern name of the area and is Mayan for "Stone Woman". Legend has it that the ghost of a woman routinely appears in front of the El Castillo pyramid structure, which ascends the steps and literally disappears into a stone wall.
Belize's 2nd tallest structure, the El Castillo pyramid measures 130 feet in height. The perfect way up is to follow in the footsteps of the stone woman, climbing to the top where there is a beautiful view of the Macal, Mopan, and the river valleys of Belize. After you interpret the stucco friezes on the walls that depict the tree of life and other various deities, it's time to enjoy a local Belizean lunch before going back to the city.
#6 Half Moon Caye Excursions
There are few activities that are more fun than sailing a Hobie Cat off the waters of Half Moon Caye. Apart from sailing a Hobie Cat, there are more amusing activities when you are enjoying the waters of Half Moon Caye. Whether you are a pro or a newbie when it comes to sailing catamarans, you'll be certain that Half Moon Caye's Hobie Cats are worth seeing.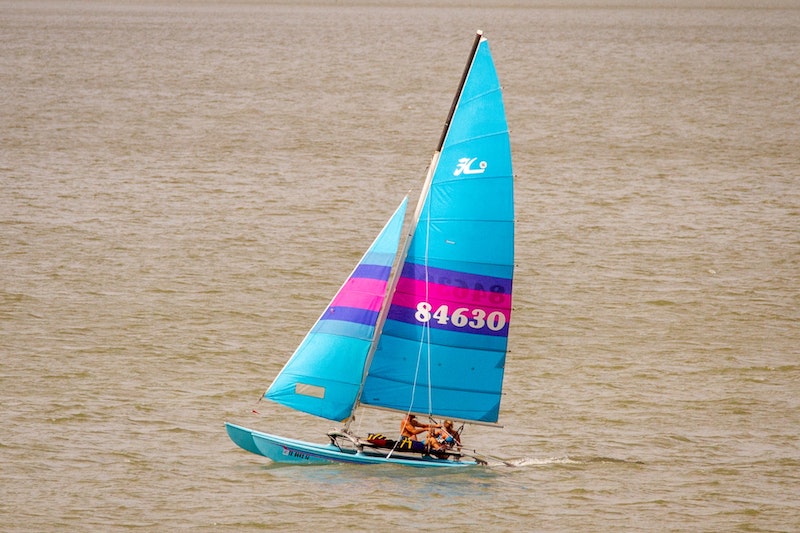 These Hobie cats are 14-foot models that have one sail which allows you to maneuver the waves easily. Hobie Cats are easy to use and unless you're facing a storm, the breezes coming from Half Moon Caye are relatively gentle. Of course, instructions will be given to newbies. All gear is courtesy of the package such as the life vest. Just be sure to not forget your sunblock, as the sun can be unforgiving.
The benefits of this private excursion include a montage of how to sail with the Hobie Cat for the newbies, enjoying the ride whether the winds are strong or gentle, having quality time with your family, and just forgetting about everything else for an hour with the sea. The only con is that time goes by real fast on these shore tours.
#7 Ambergris Caye and Belize Cruise Excursions
Spanning 25 miles long and roughly a mile wide from side to side, Ambergris Caye is the largest among the other 200 islands, this includes Goff's Caye, on Belize's coast. European Pirates, Mayans, and Mexican refugees that came here during the span of the Caste war are some of the histories on the cay. Its descendants make up most of the city's population.
For this excursion, you will be delivered to the airport where you will get on a Cessna Caravan and fly for 20-minutes over a beautiful scene. Being 1500 feet above the ground, you will see the 2nd largest barrier reef in the world and a handful of islands.
Once you land on San Pedro Ambergris Caye, you will be given roughly 4.5 hours to see the island, shop for some goods and souvenirs, enjoy delicious local cuisine, and have a relaxing stay at the beach for your beach break. You will also find out why it was called "the Caribbean of Old". This is one of the best things you can do in San Pedro.
#8 Crooked Tree Wildlife Sanctuary
Constructed for the sole purpose of protecting birds both resident and migrant, the Crooked Tree Wildlife Sanctuary can be found about 33 miles northwest of Belize City and approximately 2 miles from the Northern Highway. This is made up of a big network of lagoons, waterways, and swamps.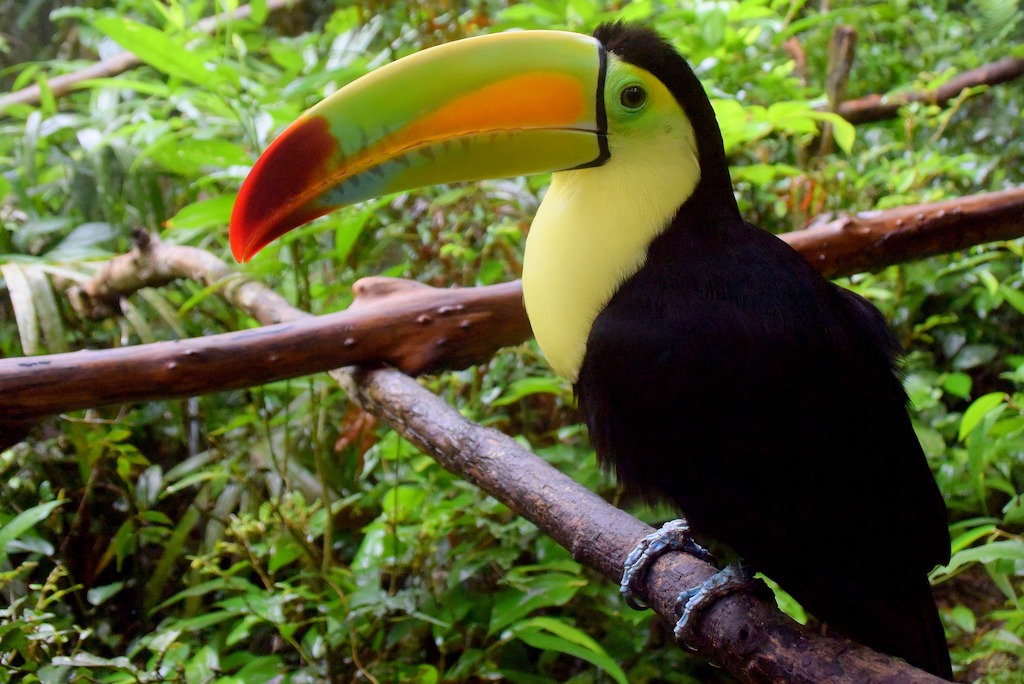 The sanctuary is a shelter that gives both abundant sources of food and proper resting grounds, which is necessary for birds of diverse populations. Belize Tours Unlimited can give you a Crooked Tree Bird Sanctuary Tour that will take you through an adventure to the Crooked Tree Bird Sanctuary. At the Belize Tourism Village, you will be met by tour guides where you will ride a van and take a scenic tour going to the reserve. In addition to this, you have the option of going horseback riding while looking at magnificent birds.
#9 Belize City and Zoo Combo
Nature lovers get close and see the wonderful animals waiting for you at the Belize Zoo! After you take a tour of the city of Belize, which includes its Government House, Supreme Court Building, and St. John's Cathedral, then you can go visit the Belize Zoo for a short time.
Once you go inside the tropical savanna spanning 84 acres known as the Belize Zoo, you will learn about its history. The zoo was founded in 1983 and houses up to 150 animals, many of which were orphaned, rehabilitated, rescued, or received from other zoos. The habitat allows animals to live as if they never left their natural settings while you have access to an up-close view. Before all the watching starts you will be briefed by the zoo manager. Belize is also home to a community baboon sanctuaries and howler monkeys.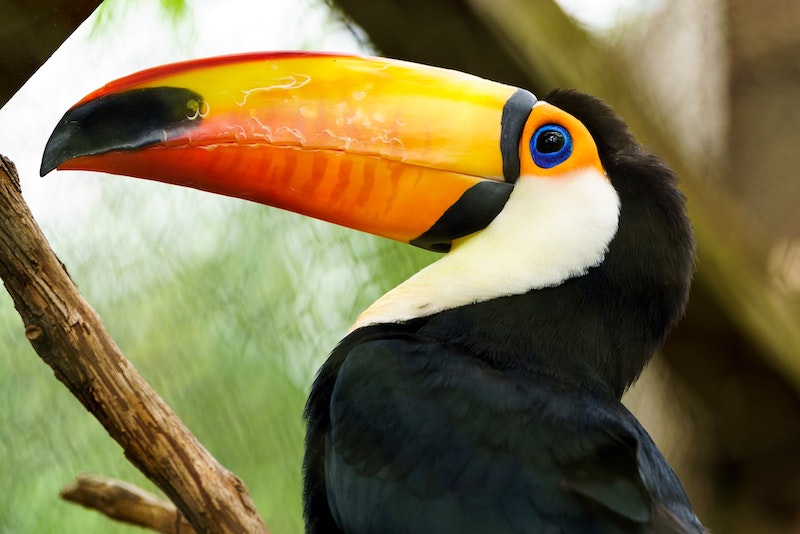 When you arrive in Belize, your first stop will be St. John's Cathedral, which happens to be the first church in Belize during the colonial period. It was built in the early 1800s by slaves and is made up of the ships' brick ballasts. Then, it's off to the Government House to see historical exhibits, much like the ones found in the Museum of Belize.
Next, you'll have the view of the clock tower at the supreme court building, which was constructed in 1962 right on the very grounds of the previous courthouse which was destroyed by a fire years earlier. This tour is fun and the best way to experience the city tour.
Accommodations
If there is one thing that Belize has, it is lots of accommodations for people who want to visit this island paradise. From Airbnb's to hotels, to everything in between. We stayed at two places while we were there: Xanadu Island Resort and Victoria House. They were both excellent. In fact, they both had a nice swimming pool, bicycles, and a golf cart to take you around. They were completely different but we like both hotels. With a swing bridge, our kids played for hours, so we called it a perfect day.
Make your day tour to Belize come true and contact: Island Marketing ltd. for all your needs. They help individuals or small groups.
All great things must come to an end, it is time to go back to the airport and fly back to Belize.