Ireland is one of the most visited tourist destinations in Europe with good reason. Aside from its rolling green hills, it also boasts medieval castles, delicious cuisine, and even iconic landmarks. Also called the Emerald Isle, Ireland's small size packs quite a punch. In fact, spending a week here is not enough to see all the treasures that you will find here.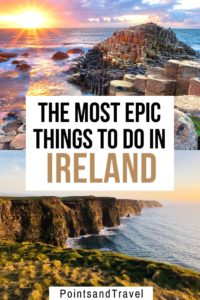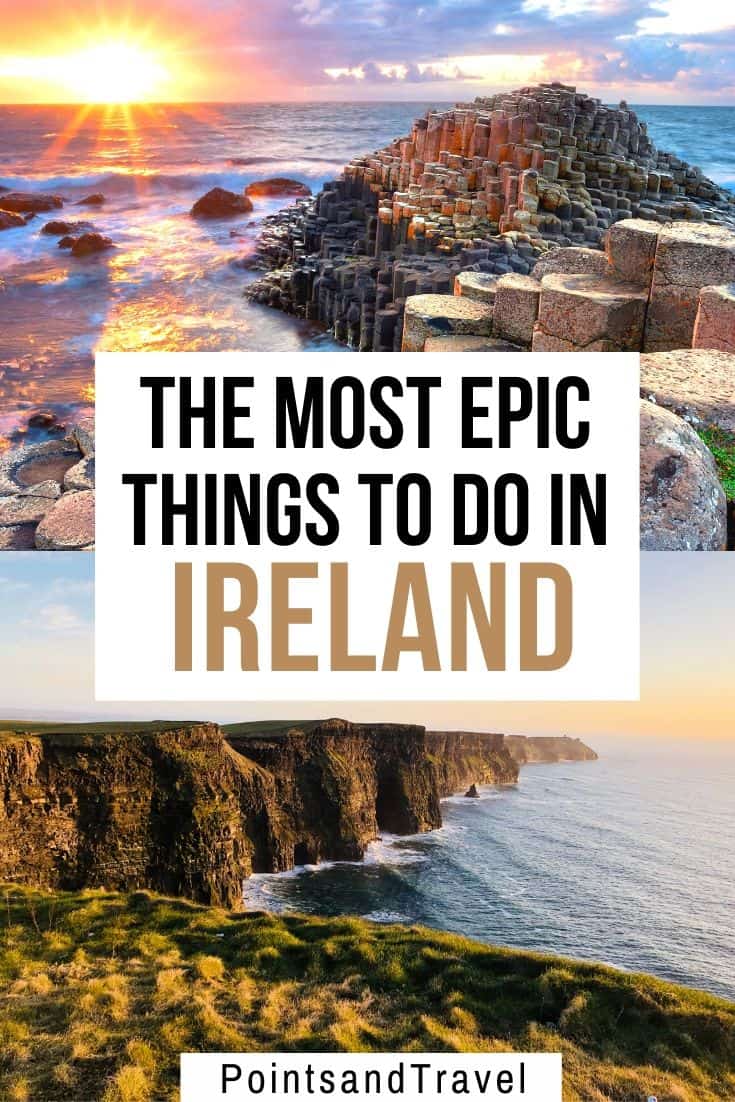 If this is your first time visiting Ireland, a week's stay is a good idea. You can already see plenty in just 7 days. Of course, the real challenge here is where to begin your trip. Well, you are in luck since this Ireland and Northern Ireland itinerary can be your guide to your adventure here. It doesn't matter if you will be taking public transportation to get around the country, or you'll drive a rental, you can use this sample guide to map out the best trip in Ireland.
Ireland is home to some of the best tourist attractions that it is impossible to see of them in just a short time. You will need to come back to fully explore the country or at least extend your trip here. I am planning on going back because there is more to see here.
Here you will learn all the tips and tricks for planning the perfect Ireland itinerary. After all, first-time visitors need all the help they need to make the most out of their trip here. If you are ready to go on your next adventure, keep on reading!
What You Need to Know About Ireland
Did you know that Ireland is actually two countries? This tiny island is, in fact, divided into two. The majority of the island is called the Republic of Ireland while a small portion is called Northern Ireland and is part of the United Kingdom. This is something I learned recently.
Since there are two countries, there are some differences too. For example, the Republic of Ireland uses euros as its currency. However, in Northern Ireland, they use pounds. Also, their languages are different. One is English and the other is Irish. In addition, the number of people in the Republic of Ireland is around 4.7 million while Northern Ireland has 1.8 million.
When to Travel to Ireland
Wondering when the best time is to visit Ireland? This will depend mostly on the weather and what activities you want to do. Ireland's weather tends to be mild all year round. However, I would say that the best time to be here is during the summer months when the weather is warm. This runs from June to August. For some, the best time of year to visit is April. It's because the days are longer and it is not peak season just yet.
On the other hand, if you are aiming for cheaper airfare and accommodations, then book your trip here during spring and fall. The good news is that there are a few festivals around these seasons which is a plus. However, the weather will still be cool so don't forget to bring something to keep you warm.
Also, there will be parts of Ireland that will be closed down during the lean season. This means that if you are eyeing a particular tourist attraction, I suggest that you check whether they are open at that time. That said, it is best to avoid the winter season. Aside from it being the coldest time in Ireland, there is also plenty of rain during this time. However, the rates for airfare and hotels are definitely cheaper.
How to Plan the Perfect Itinerary for Ireland
First things first, there is no such thing as the perfect itinerary for Ireland. It's because each one of us has our own preferences. That said, there are a few tips that can make your planning more bearable and enjoyable. Let's get started!
Create a Foundation for Your Trip
There are a few things that you need to consider as the foundation for your trip. First, you need to think about your budget. Having a rough idea of how much you are willing to spend is a good starting point.
Second, you need to determine how long you are going to stay. Third, consider when you will be visiting the country. Fourth, determine how you will get around the country, and lastly, where you will be flying into. All of these will be critical when planning your itinerary.
Figuring Out Where You Want to Go
Now that you have determined where you will be flying into, it will be easier to map out where to go. You can do this by using Google Maps to plot all the tourist hotspots along the way. Write them down but narrow them down later.
Search for Clusters
Searching for clusters is a handy way to plan your trip. This way, you will be able to see all the interesting sights in one area before proceeding to the next. One reason behind this is transportation. This will not be a problem if you will be driving a rental car or are joining private tours.
However, if you will use public transportation then you need to consider how you are going to move around these areas. Take note that public transportation can vary from one area to the next. This is why you should read all there is about them.
Decide the Final Route
With all the possible destinations you have written down, it is time to narrow them down. You can use Google Sheets to create your itinerary including where your base will be, destinations to visit, and so on. Also, you should include what type of transportation you will be using and where to find them.
Book Your Accommodations
Once you are done with your itinerary, the last step is to book accommodations. It is best that you do this a few months ahead of time to get the best price. If you are traveling as a large group, check out Airbnbs because they are cheaper than staying in a hotel.
In addition, Bed and Breakfasts are great options too. You can send them an email or call them to learn more about their rates and services. These tips can be used as a guide if this is your first trip to Ireland. It helps to know where you will be flying in so you can consider where your starting point will be.
Getting to Ireland
There are two ways to get to Ireland and they are by plane and by ferry. Dublin Airport is the cheapest place to fly into. In fact, they offer several flights around Europe as well as in North America. I suggest that you either fly in or fly out in Dublin.
Meanwhile, if you will travel by ferry, you are in luck. There are several ports around England, Scotland, Wales, France, the Netherlands, and the Isle of Wight that you can head to. If this is the way you are getting to Ireland, you should check available ferries to see how much they cost.
How to Get Around Ireland
Getting around Ireland is not that hard. Yes, there are still areas that are off the beaten path, but most are easily accessible. Here are a few options on how you can explore this small country.
Car
Driving a rental car is the best way to explore Ireland at your own pace. Not only that, but you can also stop anytime and just enjoy the views. Take note, however, that the roads here are often narrow.
Also, you will be driving on the left side of the road. I suggest that you book ahead of time to ensure that you have a car when you arrive. Also, check your credit card to see what insurance they cover.
Bus
Riding the bus is the cheapest way to get around Ireland. Aside from that, you can book a ticket even at the last minute which is a plus. They are clean and comfortable but, travel time will take longer. Don't worry, we are talking about a few hours give or take since Ireland is relatively small.
Train
Another way to get around the country is by train. It's fast, affordable, and has scenic views along the way. You can book ahead of time but if you do this at the last minute, you will notice a jump in their ticket prices. Just like buses, they are clean and comfortable. Also, they have free Wi-Fi on board.
Budgeting Your Trip to Ireland
As mentioned before, you will need to have a foundation first when planning a trip to the Emerald Isle. And one of the factors that you need to consider is budget. If you want to keep your costs down as much as possible, the average daily budget will be $50. This is your budget per day if you are staying in hostels, using public transport, and even cooking meals on your own.
On the other hand, if you want to book a stay in a hotel and dine out often, then your daily budget should be around $80 at least. You will need to add more to your budget if you are a solo traveler too.
Just to give you an idea, the cost of accommodation in Ireland is around €15 to 30 per night for hostels. Meanwhile, the average cost of a hotel is €124 per night. The good news is that eating fast food is cheap as it costs around €4. However, if you want to have sit-down meals, you will be paying at least €10 to 20.
As for bus tours, they range from €25 to 50. If you book long-distance buses, the average cost will be around €15 to 30. Meanwhile, train rides will cost you around €20 to 50, but you can get discounts when you book ahead of time. If you want to save more, I suggest that you explore the cities on foot. Most of them are walkable so this is a good way to save money.
A Guide to Your Ireland Itinerary
One of the best things about Ireland is that there is no shortage of attractions to see. In fact, each town you visit has a few up its sleeves. It doesn't matter how long you will be staying in Ireland, but I have listed the best places to visit and how long you should stay there. Your itinerary will depend on how much time you have. You can use this as your guide when planning your 5, 7, or 10-day Ireland itinerary for this beautiful place.
Dublin (2 to 5 Days)
This is the largest city in Ireland so there is no way you will want to miss this. In fact, it has plenty of history that you will want to know about not to mention dozens of tourist attractions as well. Well, most of the attractions that you will find here are in line with drinking. For example, you will find the Guinness Storehouse, the Whiskey Museum, and the Jameson Distillery here. Not only that but you should also check out pub culture which is the oldest pub in the city.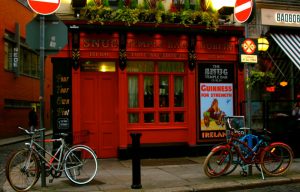 Aside from that, there are several activities that you can do here. On your first day, you can devote yourself to joining free walking tours. Not only will you learn more about the city's history, but you will also get to see the top attractions here. Afterward, you can head to the Guinness Storehouse and Jameson Distillery.
On the second day, head to Trinity College, which is near Grafton Street, to see the Book of Kells. Don't forget to visit the Long Hall as well as the library. For sure, your jaw will drop once you see their library. You can end your day with a trip to Temple bar where you can grab a pint or two.
The following day can be a day trip to Kilmainham Gaol. This abandoned prison has plenty of stories to tell. Aside from that, you can also stroll along Dublin's gardens like Dublin's National Botanic Gardens and St. Stephen's Green. The next two days can be devoted to just relaxing and a casual stroll around the city.
Don't forget to check Dublin Castle too. This medieval castle is not that grand, but it does have a lot of history to it. Also, add Christ Church Cathedral to your list
Kilkenny (1 to 2 Days)
Meanwhile, if you are a fan of medieval history, you will want to stop at Kilkenny. You can spend a few hours here or extend your stay to a day or two. On your first day, you can head to Kilkenny Castle where, aside from the castle, you can also explore the gardens and the park.
Aside from that, you should also visit Saint Mary's Cathedral which boasts stunning stained glass windows. In addition, there is also St. Candice's Cathedral. Don't forget to visit the Round Tower where you will see the best views of the town and the Black Abbey. If you are staying here for two days, I suggest that you head to Smithwick's Experience for their brewery tour.
Afterward, you can participate in a theatrical walking tour. If you are looking for a unique activity to do, try hurling. This is a Gaelic sport that is still being played here.
Cork ( 1 to 3 Days)
Another town to visit is the university town of Cork. This is the second largest city in Ireland, which you will find in County Cork, and is worth staying in for a few days. It can be your home base to see some of the country's highlights. Of course, the first thing that you should do here is to explore the city. Your first stop should be St. Patrick's Street where you can do some shopping. Head to the English Market to grab some food supplies then off to St. Fin Barre's Cathedral.
The second day can be devoted to visiting Blarney Castle. After all, no trip to Ireland will be complete without kissing the Blarney Stone. For those who are driving to Cork, make sure that you stop at the Rock of Cashel. This is one of the ancient sites in Ireland that you don't want to miss. If you're not driving yourself here, you can join day tours to this tourist spot.
Killarney ( 3 to 5 Days)
Meanwhile, Killarney became a tourist hotspot after Queen Victoria's visit in 1861. This is the perfect place for first-time visitors because you will fall in love with its natural beauty. So, the first day should be spent roaming its streets. You will find plenty of quaint shops that are just a short walk from one another. This is where you can buy a few souvenirs.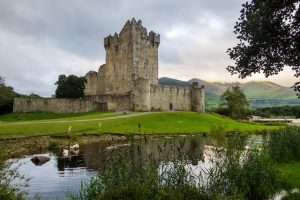 However, if you are looking for a classic souvenir, then head to the Aran Sweater Market. This is where you can purchase sweaters made from Aran wool. Afterward, make your way to Ross Castle in Killarney National Park. Don't forget to stop at Torc Waterfall and Muckross House.
Day two is for a trip to the Gap of Dunloe. You can walk, drive, or ride a jaunting car to this tourist spot. I prefer to walk to get the full experience. The Gap of Dunloe is a passage between two mountains carved in glacial ice. The next day, you should visit the Ring of Kerry. It's a scenic drive that will take you around the Iveragh Peninsula which is just southwest of County Kerry. You can also stop when you see the locals teaching their dogs how to herd sheep. This is quite fascinating!
The fourth day can be devoted to exploring the Dingle Peninsula. If you are looking for an Ireland road trip itinerary, I would suggest that you add this to your list. Not only will you see the tallest mountain (Mount Brandon) in Ireland, but the sea cliffs are beautiful too like Slea Head drive. On your last day, go on a boat trip to visit Skellig Islands. This is where they shot one of the scenes in Star Wars! One of the two islands is a UNESCO World Heritage Site.
Galway (3 to 4 Days)
Galway is a harbor city and is Ireland's fourth largest city. It lies on the west coast of the country where you will find plenty of cafes and pubs along the main street. Also, it is just a 2-hour drive from Dublin. Aside from that, there are plenty of musicians performing traditional Irish music here. I suggest that you spend a few days here to get a feel of the place.
In fact, on your first day, you should take advantage of the free tours here. You will learn about the city's past as well as see the best attractions too. Among these are the Eyre Square, Spanish Arc, and the Galway Museum. This is also the best place to score a Claddagh Ring!
The next day, you can drive or go on a tour to the Cliffs of Moher. You've probably seen photos of this place. It drops right into the Atlantic Ocean with its peak height at 214 meters. Ask the locals where to find free parking here to stick with your budget.
The third day is for a day tour of the Connemara National Park as well as Kylemore Abbey. You'll fall in love with the scenic route here. In fact, you can stop and take photos of the scenery. The Kylemore Abbey is considered to be one of the most romantic spots in the country.
Aside from that, there are plenty of noteworthy sites, ruins, and small villages here. Take advantage of the day trips to Aran Islands or Inisheer the following day. You can also spend another night if you want to spend more time here.
Londonderry/ Derry (1 to 2 Days)
Meanwhile, if you are planning on exploring Northern Ireland, you can start at Derry. This town has a rough past and one that the Irish people are best to ask about. They can explain their history better including Bloody Sunday.
Spend your first day going on a tour of the city. It is important to learn all there is to know about its history and politics to get a better understanding of the place. You can also explore the city walls or visit attractions like the Siege Museum or the Museum of Free Derry.
The following day, you should join the Bogside History Tours. This tour is handled by a local who has in-depth knowledge of Bloody Sunday. They will be more than happy to answer your questions while showing you around.
Belfast ( 2 to 4 Days)
Belfast may have a troubled past but it has transformed itself into an edgy city in Northern Ireland. This is also a great place to learn more about the "Troubles" as the locals say. But for me, the atmosphere is worth experiencing.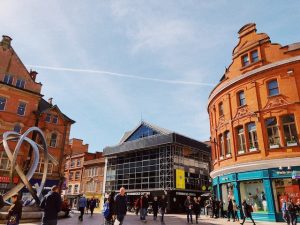 Aside from that, this is also where the renowned Titanic was built! How cool is that? On your first day, you can do either a free or paid walking tour of the city. Here you will learn more about "The Troubles" and other insane histories. Afterward, you can go and tour the Titanic Museum. This is a bit expensive to get inside, but worth it if you are a fan.
Meanwhile, you should go and check the Giants Causeway on your second day in Belfast. This is a UNESCO World Heritage Site that is composed of interlocking columns. You can drive up to the Giant's Causeway or go on a day tour to see them up close. If you book a day tour, you will stop at the Carrick-a-Rede bridge. This is a rope bridge that hangs 30 meters above the water and connects the island of Carrickarede.
As for the third day, you should spend more time exploring Belfast's city center. I suggest that you try their black cab tour. On the fourth day, you will want to go on a tour of all the sites where the hit HBO show, Game of Thrones, was filmed. You are sure to have a great time here, especially since some of the tours let you dress up for photoshoots. Fans of the show will enjoy this chance of seeing the scenery here.
Ideas for a Self-Guided Tour of Ireland
As I have mentioned before, you can explore Ireland on your own. You can do this by driving a rental car. This is a great way to enjoy this country at your own pace. And what better way to do this than going on a road trip? And just like planning your Ireland trip, you also need to lay out a plan for your road adventure. Here are a few options that you can consider for your road trip adventure.
The Wild Atlantic Way
This is the ultimate Ireland road trip that you can do here. It's a long drive that will show you Ireland's natural beauty and craic too. You will be making your way around mountains, karst landscapes, and bog lands to name a few. In fact, this route will take you from County Cork to County Donegal.
One of the great things about doing the Wild Atlantic Way is that there are markers along the way. Just follow them so as not to get lost. If you have enough time on your hands, like 2 weeks at least, you will want to take advantage of this route. For sure, you will have a great experience along the way.
Mayo Coastal Road Trip
County Mayo is often overlooked but it boasts one of the most beautiful coastlines in Ireland. Not only that but it is here where you will find the highest mountain in Connacht. Also, there are dramatic cliffs here and secret swimming spots too. Don't hesitate to take multiple stops along the way.
Aside from that, there are lots of free activities to keep you busy too. You can also book hostels or campsites depending on your budget. I love how tourist-friendly this coastal road trip is. And since only a few people opt for this route, the roads are not that busy. This means that you can travel at your own leisure which is not a bad thing to experience here. You can stop whenever you feel like it and take photos of the scenery.
The Old Military Road
Meanwhile, the Old Military Road will take you through the Wicklow Mountains. This route has a dark past since it was built for the British Army during the Irish rebellion. Today, it offers some of the most challenging hikes in the country. On the other hand, if you are not keen on hiking, you can stop by one of the restaurants and pubs to grab a bite to eat or a drink.
What's great about this route is that you can take as long as you want to complete it. Even if it is just a short distance, there are plenty of things to see and do here. Take note to pack clothes for different weather. It's because the weather in the mountains can change quickly. You don't want to get caught out there without the right outfit.
Sky Road Loop
The Sky Road Loop may be a short drive, but it will not disappoint. It is here that you will enjoy impressive views of the Connemara coastline. Aside from that, there are quaint villages where you can sample delicious food as well as majestic castles to explore. You will be surprised at how much you can see and do in just a short trip.
If you have extra time, I suggest that you take a detour to Eyrephort Beach. Here you will find golden sand with crystal-clear waters. This is the perfect spot for you to stretch your legs a bit. Depending on the weather, you can even take a dip here to cool down. Again, timing your trip is everything to explore the hidden gems in Ireland.
The Ring of Beara
Meanwhile, the Ring of Beara is a looped route that is just a short distance from the Ring of Kerry. In fact, it is just one peninsula over. What you will love about this place is the gorgeous mountain passes and quaint villages with friendly locals. I suggest that you spend some time in these villages and sample the local food.
Aside from that, there are plenty of places to go hiking here. These paths will take you to some of the best views. If you are not into hiking, there are walking paths too that you can take advantage of. In addition, there is a cable car that you can take from Dursley Island along the Ring of Beara. This is a fun alternative to consider. Not only that but it does give you a different perspective of the peninsula.
More Inspirations to Consider
Still, need more ideas on what to see and to do in Ireland? I don't blame you. It is hard to consolidate everything in one place. Aside from Ireland's main attractions, there are hidden gems here as well. That said, here are a few more ideas that you can consider while making the best Ireland itinerary.
The Aran Islands
I have to say that there is none in Ireland that will shock you like in Aran Islands. These islands are composed of Inis Oirr, Inis Meain, and Inis Mor. Here you will find towering cliffs, busy pubs, ancient forts, and amazing food too. In addition, there are plenty of walking and cycling routes here that you can take advantage of. These islands are definitely worth visiting in my book.
Explore Ireland's Mountains
One thing that Ireland has plenty of are mountains. That's right! There are towering mountains around the country that you will want to explore them. For example, there is the huge Carrantouhill mountain in Kerry. If you are looking for something accessible, then you can check Slieve Donard which is in Northern Ireland.
If you want to see these lovely mountains, I suggest that you add a hiking trip or two to your itinerary. Some of these hiking paths have a parking lot nearby where you can park your rental car. Don't worry. You don't have to go on long hikes, especially if you are short on time. There are short hiking paths that you can try out.
Ancient Castles
You cannot say that you have been to Ireland without seeing its castles. And I mean there are plenty of ancient castles to choose from. Aside from Dublin Castle, you can also visit the Rock of Cashel, Dunluce, and Trim Castle to name a few. Explore these medieval castles by joining tours or, you can book a stay in one of them.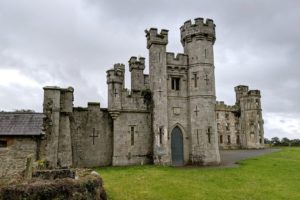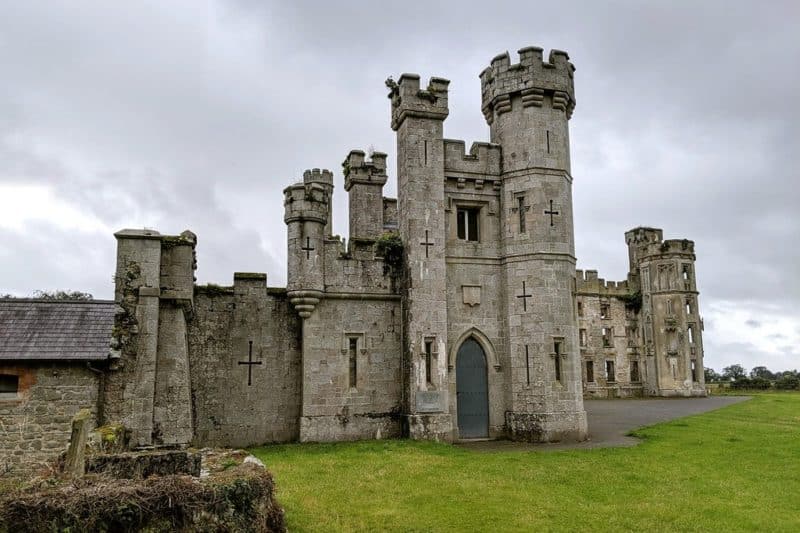 Yes, you read that right. It is possible to book a room in one of the castles in Ireland. Although they may cost a bit, it is a great experience. After all, you will spend a night surrounded by luxury. You can even tour the halls and castle grounds and gardens while you are here. Who knows? You might even meet a ghost or two in one of these castles.
See Historical Sites
Meanwhile, Ireland has plenty of historical sites that you will want to explore too. As I mentioned before, this country has a rich history that you should spend time learning about it. The good news is that, wherever you go in Ireland, you are bound to see a historic site. Take, for example, Waterford City and Hook Lighthouse in Wexford. These two are among the historical sites that you will find in the country.
Northern Ireland's Coastline
Most tourists stick to Giant's Causeway, Ballintoy Harbour, and the Carrick-a-Rede Rope bridge while in Northern Ireland. Although these are the most famous attractions on the area's coastline, there is more to see here.
In fact, you should also take the time to explore Murlough Bay, Whiterocks Beach, and Torr Head. Each one of these places has something to show you. They are definitely worth adding to your itinerary.
Visiting Ireland is Always a good Idea!
This small country is known for its rich culture and ancient history so spending a week or two is a must. No matter where you go, you will find tons of activities to do. From sampling local cuisines to exploring ancient castle grounds, you will not get bored during your trip here.
One of the things that I like about this place is that there are detailed itineraries that you can follow. There are also travel guides that you can use when planning your trip here. Again this will depend on where you will start your trip. You can start from Dublin or Shannon Airport whichever you prefer. It is also possible to reach Ireland by taking a ferry so make sure you weigh your options.
Start your Ireland Trip
You can start your Ireland trip in Dublin where places like Grafton Street, Trinity College, and Dublin Castle are worth seeing. Aside from that, there are gardens and parks that you can explore at your leisure. For those who prefer to explore the country at their own pace, a self-guided tour is the best course to take. This usually includes road trips around the country. It is best that you book your rental car ahead of time.
As you can see, there are plenty of things to see and do in Ireland. From listening to live music, swapping stories with the locals, and exploring the landscape by car, you will have tons of adventure here. I suggest that you consider the options mentioned above when planning your itinerary. Keep in mind that there is no perfect itinerary here. It all boils down to your preferences. This post is more about giving you ideas on what to see and do here.