Cancun is the perfect beach destination in Quintana Roo. After all, there are plenty of white-sand beaches bordering the turquoise waters. Not only that but attractions abound here that it doesn't come as a surprise why tourists flock here annually. From world-class shopping malls in the downtown area to ancient ruins, it has everything you need to keep you busy. The good news is that it is accessible from the Cancun International Airport.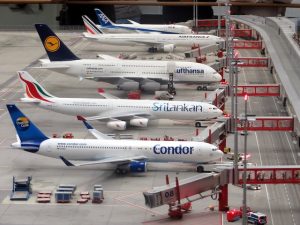 Of course, the main attraction of Cancun is its beaches. After all, they are the primary reason why a lot of tourists from across the globe visit Mexico. In fact, the options here are endless. There are long stretches of beaches and then there are the private beaches offered by inclusive hotels both from the north end and the south end. The long part of the beaches is at the northern end of the Hotel Zone overlooking the Caribbean Sea.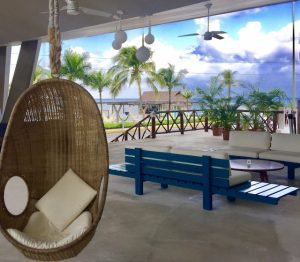 Fortunately, the beautiful beaches that you will see in Cancun are open to the public. That's right! They are free of charge. However, some hotels have exclusive access to certain beaches. It is possible to access them by getting a day pass which is a plus in my book. After all, the extra charge means having access to the amenities offered at the hotel's beach club.
There is no doubt that Cancun beaches are among the best in the world. In fact, I suggest that you check them out when you visit Mexico next time.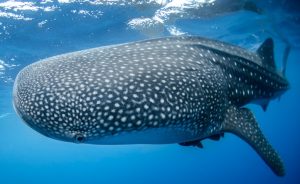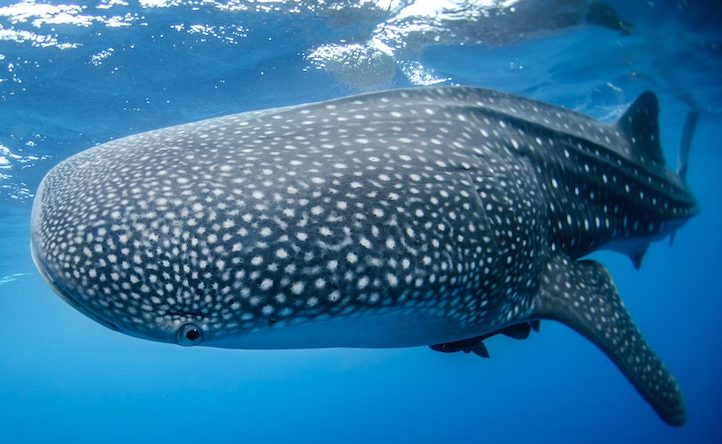 What are the Best Public Beaches in Cancun's Hotel Zone?
Have you booked one of the hotels at the ? This is the most happening spot in Cancun so you made a good choice already. Aside from that, you are in one of the best places to get easy access to public beaches. The question now is which of these beaches of Cancun should you head out to?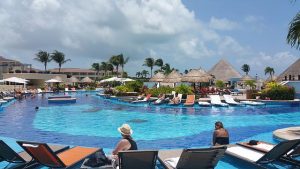 Playa Las Perlas
This is the first beach that you will come across when traveling downtown (El Centro) to Zona Hotelera. What you'll love about this public beach, aside from free access, is that it has various amenities. Among these are restrooms, showers, as well as shaded areas. Aside from that, the sand here is white and firm which is great for runners. I suggest that you come here early in the day to watch the sunrise.
In addition, bring your own food and drinks here. There aren't any vendors or food stalls here so pack something to eat. The downside to this public beach is that the waters here tend to be murky. Also, there are plenty of weeds too so you might not be inclined to swim here.
Playa Chac Mool
Located next to Playa Forum Chac Mool is definitely one of the best beaches in Cancun. Aside from its white sand, it boasts clear, calm waters too. This is a great place to go swimming as well as do various water sports. In fact, there are jet skis and other equipment for rent here so don't worry too much about it. Aside from that, you can also rent parasols and sunbeds too if you prefer to lounge by the beach.
In addition, there are plenty of bars and restaurants nearby to head to if you are feeling famished. Backpackers will be pleased to know that there is a hostel within the area. Chac Mool tends to get quiet during the weekdays which is a plus if you are traveling with your family. The weekends are another matter. After all, locals and tourists head here to swim and sunbathe. If you want to make the most of the beach here, you should time your trip to Chac Mool.
Playa Tortugas
Another option to consider is Playa Tortugas. This beach is best known as the starting point for those who want to visit Isla Mujeres. In fact, this is one of the busiest beaches in Cancun. Expect to find a few shops and bars here where you can buy snacks and supplies. In fact, there are a few open-air restaurants here where you can sample local cuisines. I am sure you will have your fill of food here after enjoying the waters of Tortugas.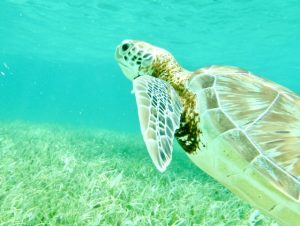 Aside from that, Playa Tortugas has something to offer the more adventurous tourists. There is a pier here that offers bungee jumping! That's right! If you are willing to jump toward the water then this is an adventure you want to try. Of course, there are other water activities that can be done here like swimming and jet skiing. Expect a crowd here since it is here where the ferries to Isla Mujeres are.
Playa Caracol
Meanwhile, Caracol lies east of downtown Cancun. It is known for its white sand which you can walk or relax on. Guests of beachfront resorts can take full advantage of the gorgeous beach too. Among these hotels are La Palma Beachfront Hotel, Club Nautico, and Riu Hotel. You can stay in one of them. You might be lucky to find a water park inside one of these hotels.
Aside from that, there are plenty of palapas and restaurants near here for those who want to rest and unwind. What activities can you do here, you ask? How about a round of beach volleyball for starters? Not only that but the waters here are swimmable and ideal for families too. This is because of the calm, shallow water, making it perfect even for small kids.
Just make sure that you keep an eye on them as they splash around. In addition, you can also go on a parasailing tour if you like. You will be taken out into the open ocean where you can get a good view of the beachfront hotels.
Playa Langosta/ Playa Marinero
Playa Langosta sits halfway between downtown Cancun and the Hotel Zone. One of the best things that you can do here is to rent a kayak. This lets you explore Cancun's coastline out in the open waters. Aside from that, there are beach clubs here that offer their amenities for a small fee. This will give you access to their beach chairs, food stands, parasols, bars, and restaurants to name a few.
If you are traveling with your family, you will have fun here. Aside from its pristine white sand, the waters here are calm too. I would suggest that you come here during the weekday when the place is relatively quiet. On the other hand, if you want to see some action or mingle with the crowd then weekends are best.
Playa Lagarto
Another great spot to head out to is Playa Lagarto. It is one of the best areas in Cancun because it has several restaurants, bars, and clubs to check out. You can easily find this beach after Punta Cancun. Which is also worth checking out. If you are traveling here with a rental car, you can use the parking at Coco Bongo. There is a parking fee of 10 Mexican pesos for the first three hours. Here's an interesting trivia about Coco Bongo. It is actually owned by Jim Carrey!
The clear waters of Playa Lagarto are one of its main attractions. However, you should be careful when going for a swim here. There are days when the currents are strong and then there are days when the water is calm. I suggest that you check the condition of the water before heading out.
Aside from that, this beach has amenities like bathrooms available to the public. Of course, if you want more then a beach club is where you should be. A good example here is the beach club at Hard Rock Cafe Hotel. Hard Rock is known for its live music but its beach club is something else too.
Playa Marlin
Meanwhile, Playa Marlin is one of the highest-rated beaches in Cancun with good reason. For starters, there are plenty of luxury hotels lining the beach. This is one of the reasons why the white sands are always pristine. It is possible to go sunbathing in front of the hotels here. However, you will not be able to use their sunbeds unless you are a guest. On a good note, there are umbrellas and chairs that you can rent for a cheap price.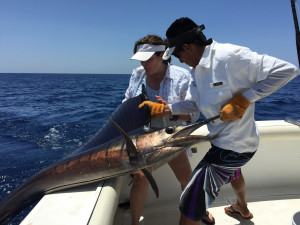 Aside from that, I want to give a fair warning when swimming here. The current is strong here plus there is an undertow too. Keep your kids away from the water. Although there are lifeguards on duty, it is better to stay on the beach in this instance.
Yes, even if you are a strong swimmer, the currents may take you further out into the open waters. It is also possible that an undertow can grab hold of you which is also dangerous.
Playa Delfines
This is, perhaps, the perfect place to hang out in Cancun. In fact, it is one of the best beaches here which is why tourists love it. There are dozens of reasons why this is a good spot to hang out. First, there are dozens of facilities here. For example, you can rent beach chairs and umbrellas so you can sit on the beach and admire the view.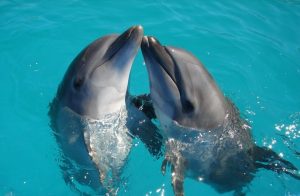 Second, you can take up surfing lessons here. There are surfboard rentals on the beach which is a plus. If this is the first time you will try surfing, then you are in the right place. Third, the beach is so wide that you won't have a hard time finding the perfect spot to set up your beach towels.
The beach area is suitable for walking which is one of my favorite pastimes. In fact, you can make your way all the way to Club Med if you like. One reason behind this is that there is a good spot here for swimming and snorkeling. Speaking of swimming, the waters at Playa Delfines can get rough. Keep an eye out for the flags on the beach. They indicate which parts of the beach are dangerous for swimming.
Playa Linda
North of Cancun lies Playa Linda. This spot is best known for its pristine white sand beach, stunning blue water, and amazing nightlife. You will not run out of things to do here which is one of the reasons why I like it a lot. You can go swimming, sunbathing, scuba diving, or dancing in one of the nightclubs.
Take your pick! Aside from that, Playa Linda is a great option for those who want to visit tourist hotspots. In fact, it is close to Xcaret and Chichén Itzá. In addition, guests can sample the dishes offered by the restaurants here. On top of that, you can also go shopping here. If you are looking for something more adventurous, try their eco-tours. Take your pick from ATV tours, explore underground rivers and others. As you can see, there is no shortage of activities to do here. No wonder it is a favorite spot among tourists.
Playa Ballenas
Also referred to as Whale Beach, Playa Ballenas is yet another popular spot in Cancun in Quintana Roo. Just like with other beaches in Cancun, expect to find pristine white sand beaches here complemented with crystal clear waters. In addition, it is also near several attractions that you can add to your itinerary. The nightlife here is something else too, so you might want to check it out as well.
In terms of activities, swimming and snorkeling are already a given. Aside from that, you can go deep-sea fishing or take part in beach parties. Let's not forget that Playa Ballenas also has several bars and restaurants nearby. If you are looking for a great time then you have come to the right place. Who knows? You might spot whale sharks here if you time your trip here correctly.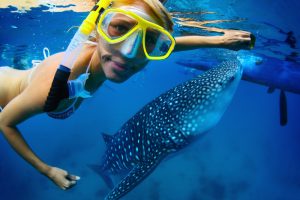 Playa Ancha
Another option to consider is Playa Ancha. It boasts white sand beaches not to mention it has stunning scenery. Thanks to its proximity to Nichupte Lagoon, this is an ideal spot to go wildlife-watching. In fact, the lagoon is a protected area where, aside from exotic birds, there is plenty of wildlife to be spotted.
Aside from that, guests can also go kayaking, snorkeling, and even on glass-bottom boating tours. You will not run out of fun activities here that's for sure. Swimming and sunbathing are common here. However, if you want to take a break, drop by one of the restaurants in the area.
Aside from the delicious dishes that they serve, they also offer spectacular views of the ocean. I would say that this is one of the best areas that you can visit if you are looking for a place where you can relax and unwind. Don't worry. You can still enjoy a night of dancing and drinking because of its location in Cancun.
Beaches Outside of Cancun's Hotel Zone
Aside from the beaches in the Hotel Zone, you can also find a public area outside of it. In fact, here are a few more options that you should look into.
Playa Norte
Meanwhile, if you are in Isla Mujeres, then a trip to Playa Norte or North Beach is a must. Think crystal clear waters paired with beautiful white sand beaches. Aside from that, this beach is replete with bars, restaurants, and shops. No wonder many travelers make their way here when they visit Isla Mujeres.
Playa Norte is the perfect spot for travelers who want to get away from the hustle and bustle of Cancun. Here you can go swimming, snorkeling, or kayaking to name a few. Since Isla Mujeres is just a small island, you only need to ride a golf cart to get here. How cool is that? If you plan on staying a day or two here, book a stay in an inclusive resort. This island is accessible from Costa Mujeres and Playa Mujeres.
Sian Ka'an Biosphere Reserve
This UNESCO World Heritage Site is another option to consider. Aside from the numerous archaeological sites, it also has some of the most stunning beaches in Cancun. I like the fact that you will have to go on a little adventure to reach the coastline. If you are not fond of hiking, you can drive down the coastline from Tulum.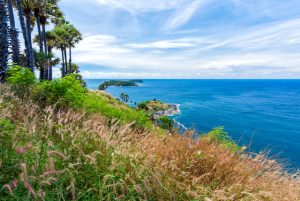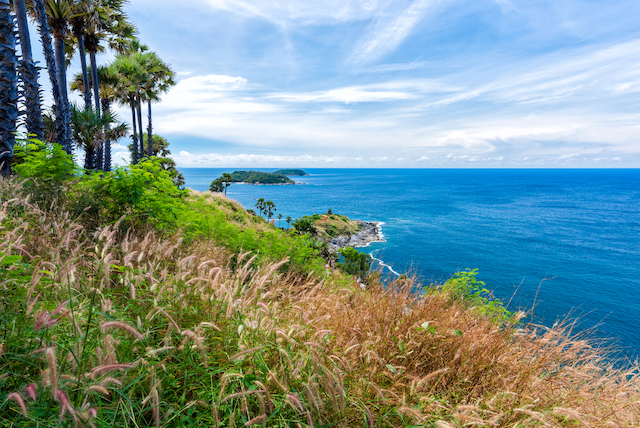 Aside from lounging and sunbathing here, you can also go on tours here. In fact, I suggest that you go on a custom tour specifically for your group. This gives you a better appreciation of the flora and fauna here such as sea turtles.
Where to Stay in Cancun?
There is no shortage of Cancun hotels to consider here. If you like, you can head to the heart of the Hotel Zone where luxury hotels abound. Meanwhile, here are a few options to consider if you are thinking of visiting Cancun soon.
Hyatt Ziva Cancun
This is a family-friendly resort that offers luxurious rooms to its guests. Some have ocean views while others have dolphin views. Aside from that, there are three infinity pools, restaurants, and bars on the property. Young children can spend time at the Kids' Club while adults can take advantage of the adults-only section of the hotel.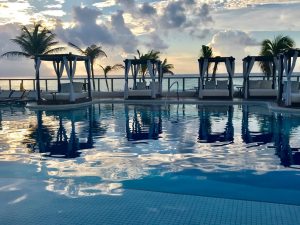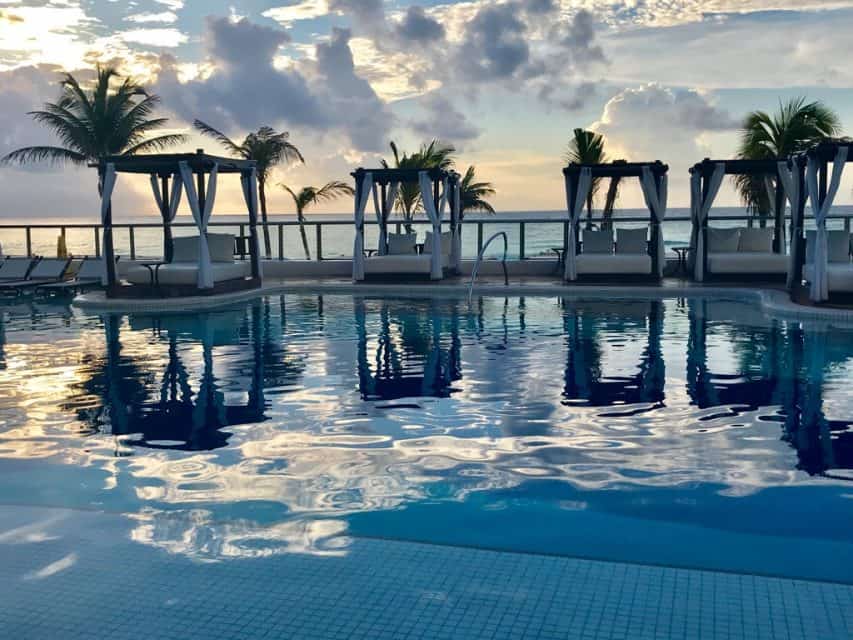 Le Blanc Spa Resort
One of the best hotels that you can stay at in Cancun is Le Blanc Spa Resort. This is an adults-only resort which makes it an ideal spot for honeymooners or couples. It has direct access to its own private beach that is always kept pristine. You can swim in their pools with a swim-up bar. Aside from that, you can also work up a sweat at the fitness center or relax and unwind at their on-site spa.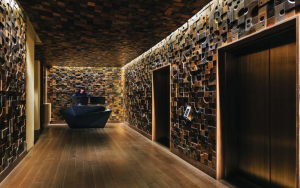 Cancun has Something for Everyone!
As you can see, there are plenty of public beaches in Cancun for you to visit. In fact, some are even within walking distance from one another. They are perfect for budget travelers who want to enjoy white sand beaches for free.
Of course, if you want to access a private beach area then you will need a day pass from the hotel where it is located. Fortunately, it is not that hard to find a good place to relax and unwind here. Just imagine placing your beach towel under swaying palm trees with a magnificent view of the ocean.
Best Beaches on the Riviera Maya
Cancun may be home to some of the best beaches in the Riviera Maya. However, there are more options to consider outside this area. In fact, you should consider Playa del Carmen, Tulum, and Puerto Morelos to name a few. Aside from their beautiful beaches, the resorts here are exemplary too. Some even have golf courses for those who travel with their golf clubs. You can explore these beach towns if you have your fill of Cancun.
Now that you have an idea of where to find the best public beaches in Cancun, you can start your planning your trip here. Don't forget to purchase travel insurance for your protection. Once you arrive, all that is left for you to do is to immerse in local culture, have fun, and explore the beaches here.