Broken Bow is a cozy and delightful little town in southeast Oklahoma. The most recent census I found online for 2010 resulted in a population of only 4,230. It has been 10 years since this census, so it's safe to say these numbers have increased for the better. This quaint town holds a mixed-race community, with a large number of Native Americans from the Choctaw Nation. Native Americans were the first inhabitants of Broken Bow, which was originally founded by the Choctaw Nation. Let's take some time and learn about the Choctaw Nation and about Broken Bow OK while I take you on a visit there. I will not only show you a few things to do in Broken Bow OK, but where to stay, and where to chow down! So let's get started!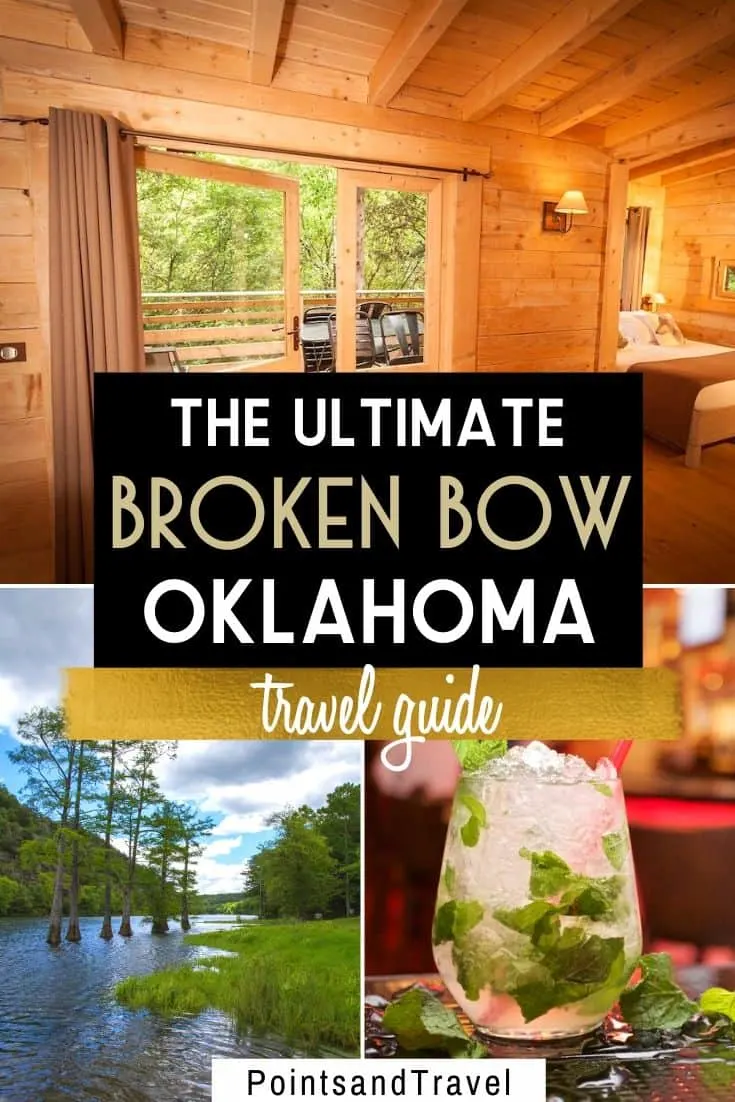 Where is Broken Bow OK?
I mentioned before that Broken Bow was in Oklahoma, but you are probably wondering, "Where is Broken Bow located?" Give me directions to Broken Bow OK!
This town sits in the southeast part of Oklahoma in McCurtain County. This area sits at the corner of Arkansas, Louisiana, Oklahoma, and Texas. It is located in between the Quachita Mountains and the Red River basin. Some people even call it Hochatown!
Broken Bow is surrounded by the ever-stunning Kiamichi Mountains and has a neighboring river to the north, the Broken Bow Lake. This hidden gem is a 3-hour drive from the Dallas-FortWorth area which offers access to their international airport. Other nearby regional airports include Texarkana and Fort Smith. I was raised in Texas and since this is so close to the D-FW area, it is very common for many people from there to travel to Broken Bow OK.
Things to do in Broken Bow OK
Don't let the size of the land fool you, there are plenty of things to do in Broken Bow Ok. Visitors can enjoy outdoor adventure activities, nature, boating, or kayaking on the rivers and lakes, as well as shopping, going to petting zoos, kid parks, or just learning about the area in the local museums!
#1 Go to Beaver Bend Resort Park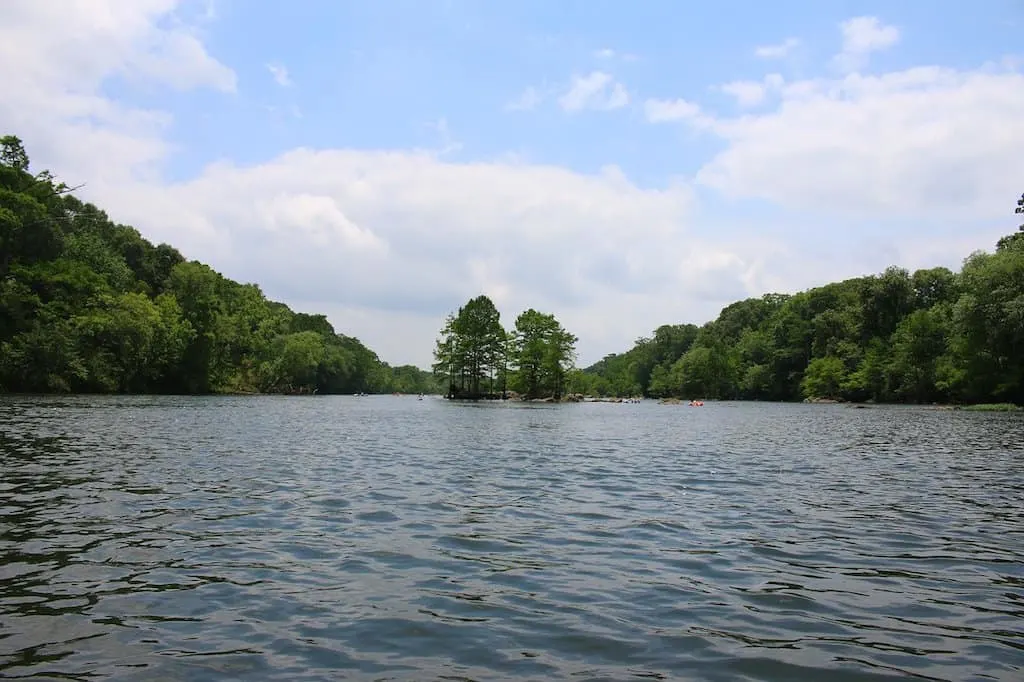 The #1 thing to do in Broken Bow OK area of southeastern Oklahoma is the Beaver Bend Resort Park. It has over 14,000 acres around Broken Bow Lake and the Mountain Fork River. It also has literally thousands of miles of scenic trails for hiking. You can trek on a one-hour trail as you spot wildlife out in nature. And who doesn't want to do that? You could also go fly fishing and trout fishing in the lake! But maybe you are more interested in all the birds in the area? They have that too with organized bald eagle watchers that takes place between November and February. Maybe you prefer to rent a paddleboat or a canoe or to go swimming in several of the fenced-off areas of the lake for swimming, as you can do that too!
Beaver Bend Resort Park is located about 9 miles north of Broken Bow OK along Highway 259.
#2 Beavers Bend Depot And Trail Rides
While you are at Beavers Bend, you might as well ride the CP Huntington train at Beavers Bend Depot & Trail Ride. The entire ride on the train takes about 15-20 minutes and runs through the Beavers Bend State Park fame reserve. It runs two times per hour and also runs through the train tunnel before pulling back into the train station. So be sure and bring your camera, just in case you spot wildlife along the way!
#3 Go Horseback riding in Beaver's Bend
Horseback riding is a must when visiting Beaver's Bend. You can ride the horses at Beavers Bend Depot & Trail Ride. The trail rides leave the stables every hour starting at 9 AM each day. There are no water crossings, hills, or rough grounds on the trail ride that they take, so basically it is a nice smooth ride. The trail is about 2 1/2 miles out in the forest and the entire trail ride takes about 45 minutes.
You can also lookup Riverman Trail Rides and make a reservation in advance if you prefer to go with them. Their guides are incredibly and teach you a lot about this area of Broken Bow, Ok, and about how to ride a horse. Children and adults alike are sure to have a blast at this nature-based park. They also have things like wagon rides, private fishing areas, and vacation rentals.
#4 Putt around a Golf Course
Cedar Creek Golf Course is known for its pine-rimmed fairways and is the kind of golf course you think you might find in a pristine pine forest wilderness. As the 18 holes were quite literally carved out of the forest area! The course is nestled in the foothills of the Kiamichi Mountains and is surrounded by a pine forest and the waters of Broken Bow Lake. This par-72 golf course is known for its narrow fairways and the crystal clear Cedar Creek runs right through it. If you stop for a moment, you might even get a glimpse of a deer, fox, wild turkeys. and bald eagles not too far away. At Cedar Creek Golf Course they have a putting green and a driving range, as well as a pro shop, and clubs, and cart rentals.
#5 Dive into Broken Bow Lake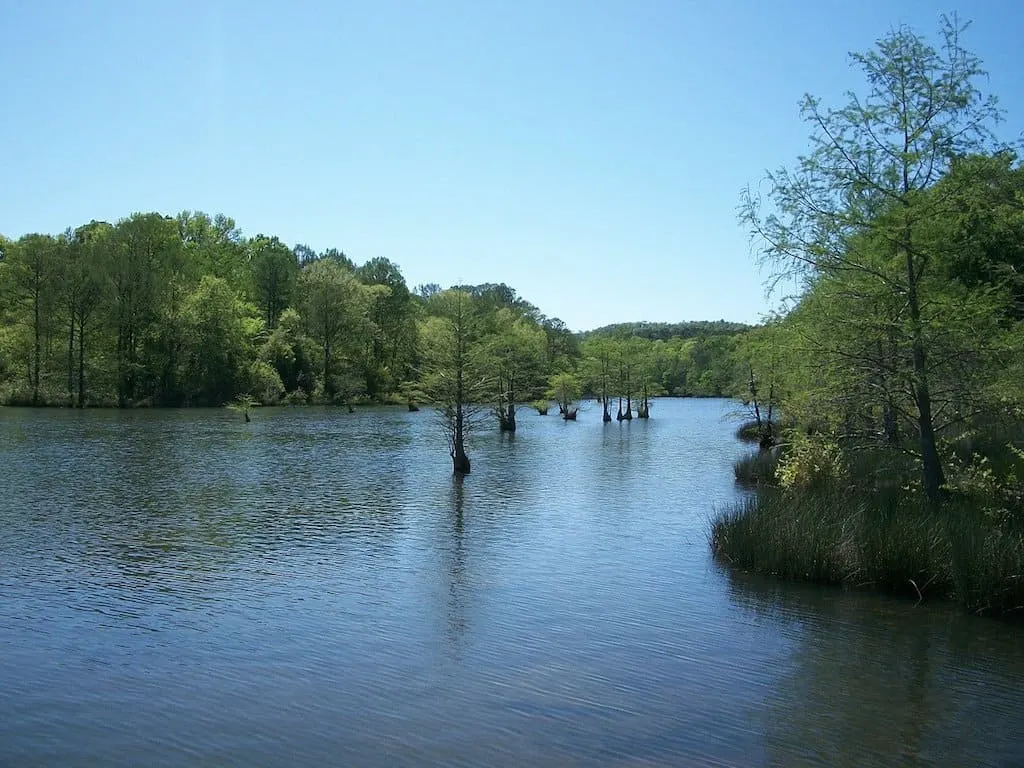 If you are looking to spend a couple of days up north at the Broken Bow Lake, then I recommend staying in a cabin. Check out this website, which gives you up-to-date details on cabins in Broken Bow OK. I have also listed a few places to stay near Broken Bow, OK further down in this article.
You can check into a cabin that is pet-friendly and right on the lake that will have impressive views. You can enjoy fishing, boating, jet-skiing, swimming, horseback riding, hiking, bird watching, or simply strolling along in the gorgeous scenery of Broken Bow Lake.
More Things to do in Broken Bow OK
#6 Duck Tour on Broken Bow Lake
Want to get out on the lake in a DUCK? Then go hang out on a six-wheel-drive amphibious vessel that was made in 1942 to transport troops over water and land! Known as the DUKW, it offers guided tours, sunset tours, and holiday tours in Broken Bow Lake. This is an experience you and your kids won't soon forget!
#7 Go Fly Fishing in Mountain Fork River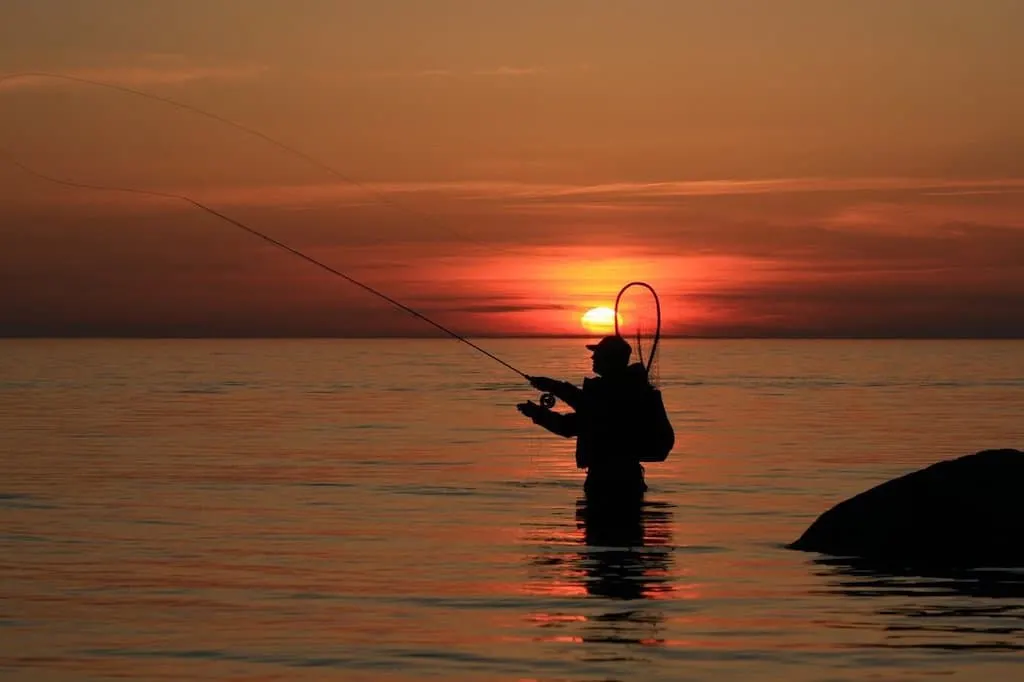 Since you may be staying near Broken Bow Lake, you might as well go fishing! Mountain Fork River offers the best fishing stream in the state of Oklahoma. So bring your rod & reel and find your favorite fishing hole up and down Mountain Fork River. The cold waters below the Broken Bow Dam provide year-round habitat for the Brown and Rainbow Trout. Aside from fly fishing or trout fishing up a storm, you are sure to be pleased with all the canoeing and kayaking options as well. The Mountain Fork River water is crystal clear and the surrounding scenery will leave you in awe.
#8 Hike the Cedar Bluff Nature Trail
Within the Beavers Bend State Park lies the .9-mile Cedar Bluff Trail. This trail offers stunning views of the river. It is rated as a moderately-trafficked loop trail. The trail offers a number of activity options (hiking, walking) and is best used from March until October. This is a great morning activity to start out the day in beautiful Broken Bow OK.
#9 Zipline with Rugaru Adventure
Rugaru Adventures offers you something you probably have always wanted to try: ziplining! Their trained guides will take you on a zipline adventure gliding through canopies in the forest and ultimately ends right over Broken Bow Lake! The tour takes you through six zip lines that range from 300 to 1100 feet lasting about 2 hours. This is quite a unique experience unlike anything in the area.
---
Have you finally had enough time in nature?
Have I exhausted you yet?
Then go on into town and enjoy these things in the town of Broken Bow, Oklahoma.
---
Even More, things to do in Broken Bow OK
#10 Beavers Bend Mining Company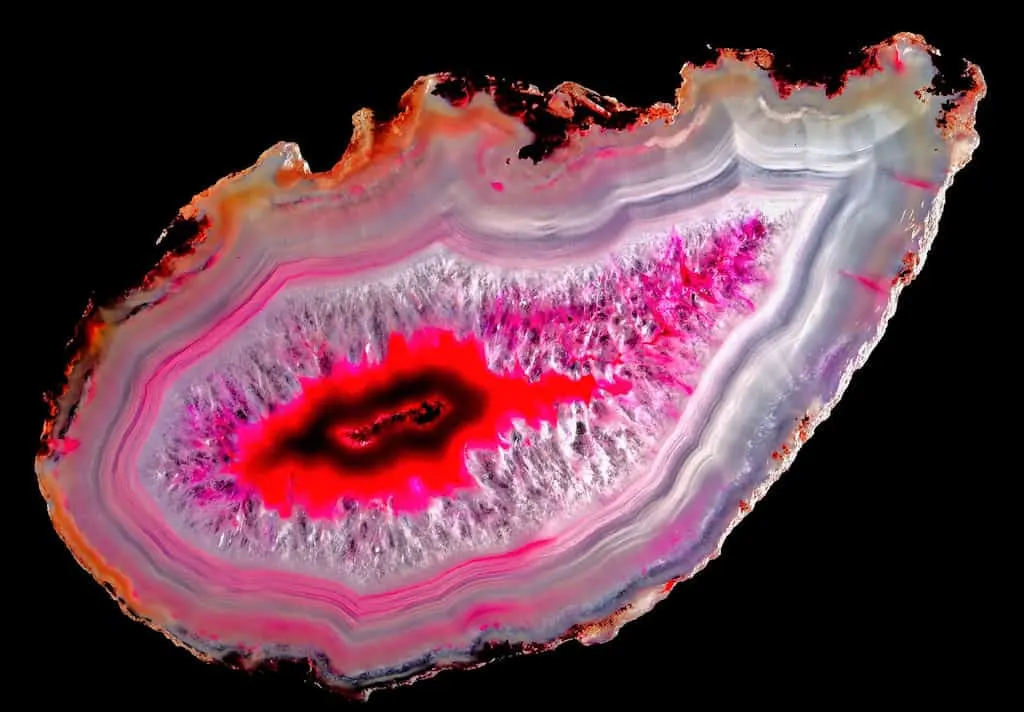 There are tons of things to do at the Beavers Bend Mining Company. It is a great place for parents to bring their younger kids to be like professional archeologists and do dino digs in the dirt. The kids (and adults) will have fun digging for fossils, gemstones, shark teeth, and arrowheads. They can literally mine for a trilobite the way the gold prospectors used to find gold at the mineshaft! They have a water channel that is over 66 feet long so the kids can pan for treasures!
Or your kids can play in the Pirates Cove! This style of "amusement park" is for families to play and dig and have fun! Your child can create hand wax treasure of their very own hand to take home with them. Or you can even watch the on-staff blacksmith make mini swords. This place, located off of Hwy 259, is all about having fun with those little ones!
#11 Hochatown Petting Zoo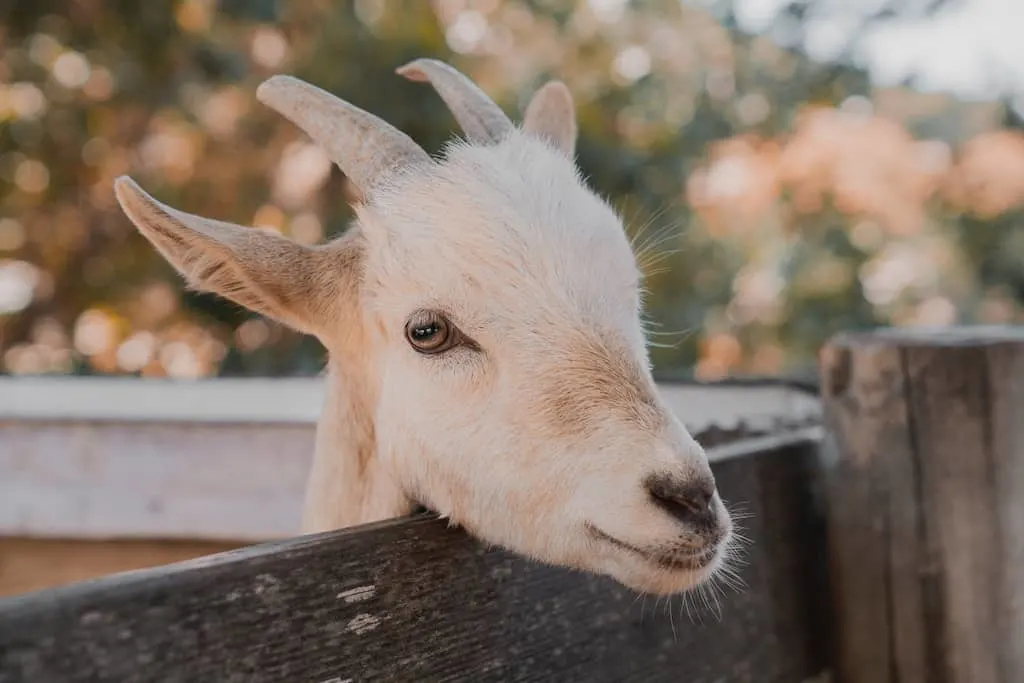 Children are sure to have a blast as they get up close and personal with the animals at Hochatown Petting Zoo and wildlife rehabilitation center. There is a large variety of animals from guinea pigs, alpacas, and fawns, to iguanas and ducks, or even goats, peacocks, and raptors! Maybe you can hold a skunk, feed a baby goat, or take a ride on a donkey while visiting this wonderful zoo? When you visit, you have a guide that shows you the animals and tells you their story. The center is located at 9177 US-259 North and is typically open 10 AM to 7 PM.
#12 Breeze by BigFoot Speedway
There is something for everyone in Broken Bow and a visit to the BigFoot Speedway may be right up your alley! They have everything set up for you and your kiddos to go racing g0-karts at $8 a ride around a 1 1/2 mile racetrack. Plus, they have just installed a new virtual reality 3D rollercoaster with over 28 different films you can choose to be on! And they also have some crazy contraption you can ride called a Bigfoot 360 that spins you around in all directions! So start your engines and get ready to race! And when you are done, be sure and have one of their famous snowcones! BigFoot Speedway is located on Stevens Gap Road in Broken Bow.
#13 Go Shopping in Broken Bow
A shopping trip in Broken Bow is a must, but don't think about visiting those boring nationwide chains. You must visit the hidden gem shops such as Janet's Treasure Chest, Youngbloods, Broknbo Vintage Market, and Hemp Galore Emporium (jewelry store). Each of these specialty shops has unique and interesting souvenirs and antique treasures to give as gifts to family members and friends when you get home. You can also look through many once treasured things at Once Upon A Time Antiques.
#14 Check out Choctaw Casino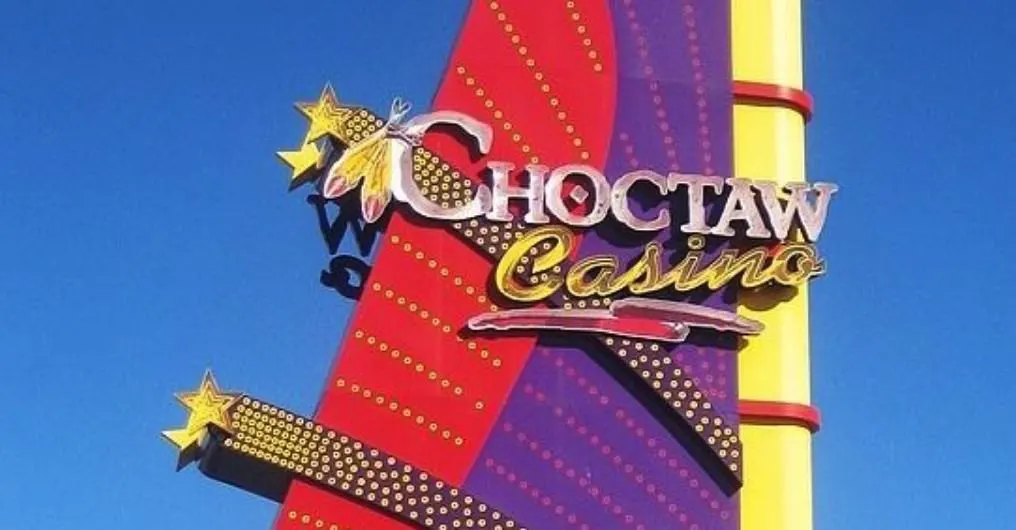 Unfortunately, you have to learn to love to cigarette smoke to stay very long at the Choctaw Casino. But they do feature live entertainment shows, some amazing player's punch, and access to the casino! Apparently, thousands of dollars are paid out each day, so come in and join the action. They can offer you a place to stay, swim, eat, relax in the spa, a place to go bowling, have a movie night, enjoy the arcade, and shop!
Things to do in Broken Bow OK
---
Although most people visit Broken Bow Oklahoma to have fun in nature and pursue outdoor activities, there are several museums in the area that showcase the Native American History, the animals from the area, and information about the forestry department.
---
#15 Beavers Bend Wildlife Museum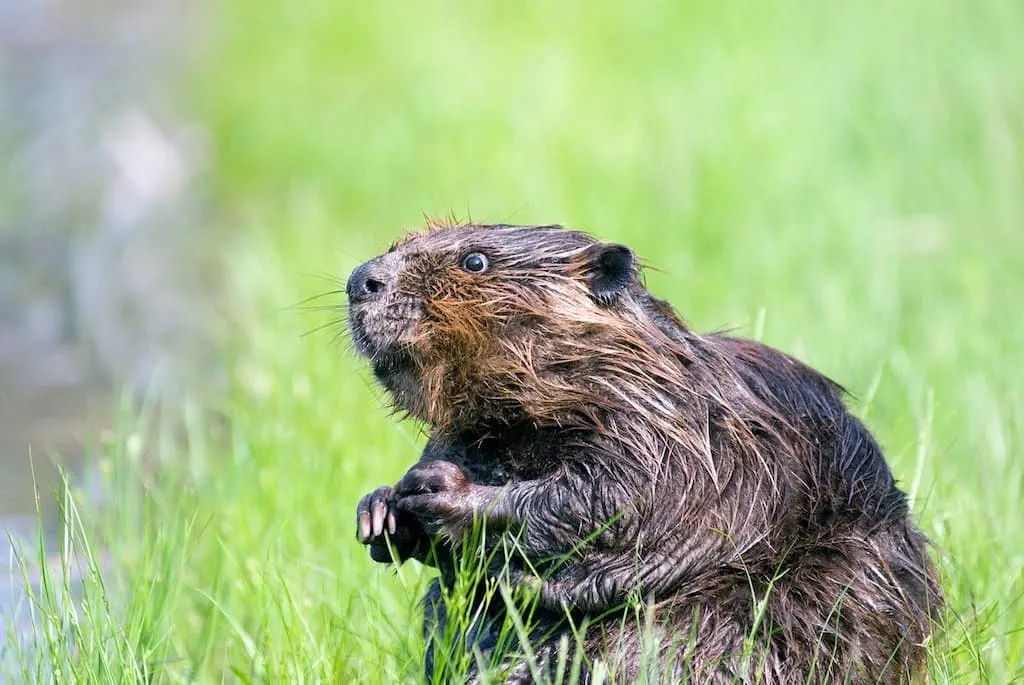 As you enter the Beavers Bend State Park, you will be drawn to this interesting museum. It is located at the entrance to the Park. This museum is open year-round and there are plenty of tours for guests to enjoy. Visitors can learn about animals, their feeding habits, and more. The museum has informative displays and dioramas to teach visitors about the animals that live in the forests in and around Broken Bow, Oklahoma. Beavers Bend Wildlife Museum offers individual and group tours all year round.
#16 Gardner Mansion and Museum
At the Gardner Mansion and Museum, you can learn about the Native Americans of the region and early pioneers by studying historical documents that are located inside the museum. In the early 19th century, groups of native tribes were sent to Oklahoma to establish the Indian Territory. This was after their ancestral lands were taken by the federal and state governments. They were known as the "Five Civilized Tribes". And the trail they were forced upon was known as the "Trail of Tears". This trail is the most prominent aspect of the Choctaw Nation's history in Oklahoma today.
---
Two fun facts about Gardner Mansion and Museum:
#1: The Gardner Mansion and Museum was once the home to a former Native American chief!
#2: The Gardner Mansion and Museum has a nearly 2,000 years old cypress tree!
---
#17 Forest Heritage Center Museum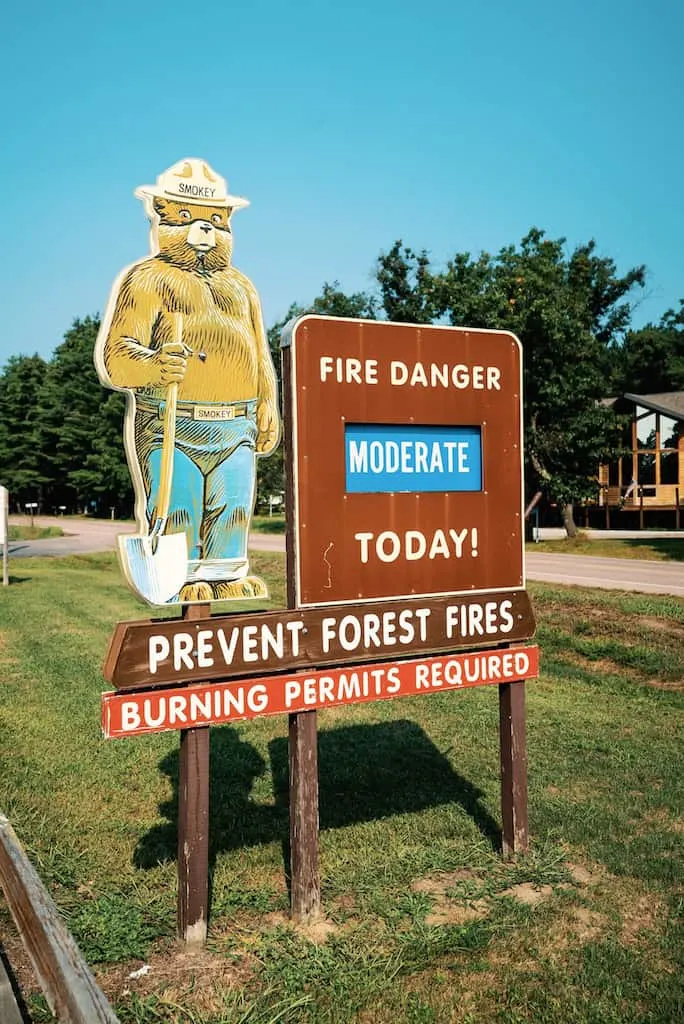 Last, but certainly not least, is one of the most unique museums in Broken Bow is the Forest Heritage Center Museum. This culturally-interesting place gives visitors information about the foresting industry, artworks, amazing wood carvings and they even have a 100-year-old cabin inside.
Smokey the Bear
Forest Heritage Center Museum contains fourteen forest-themed paintings and a sculpture by Harry Rossoll, a forest service illustrator. Harry worked for the forest office from 1937-1971! He conceived the idea and image of Smokey Bear in 1944 as part of their new forest fire prevention promotion. The museum also displays historical photographs of the logging industry related to the Ouachita Mountains.
---
#18 Talimena National Scenic Byway
Don't mind driving a bit? Less than an hour drive north of Broken Bow, OK is the Talimenta National Scenic Byway. It is a 54-mile route that is known for its eye-catching fall foliage and floral displays in the Spring. So go out for a drive and get some fantastic views of the Quachita National Forest and Mountain Range. You will wind your way through the highest mountain ranges between the Colorado Rockies and the Appalachian Mountains! This two-lane road features hiking trails and has 22 scenic pullouts at various places along the route. It was designated a National Scenic Byway in 2005.
#19 Raise a Glass at Local Wineries & Distilleries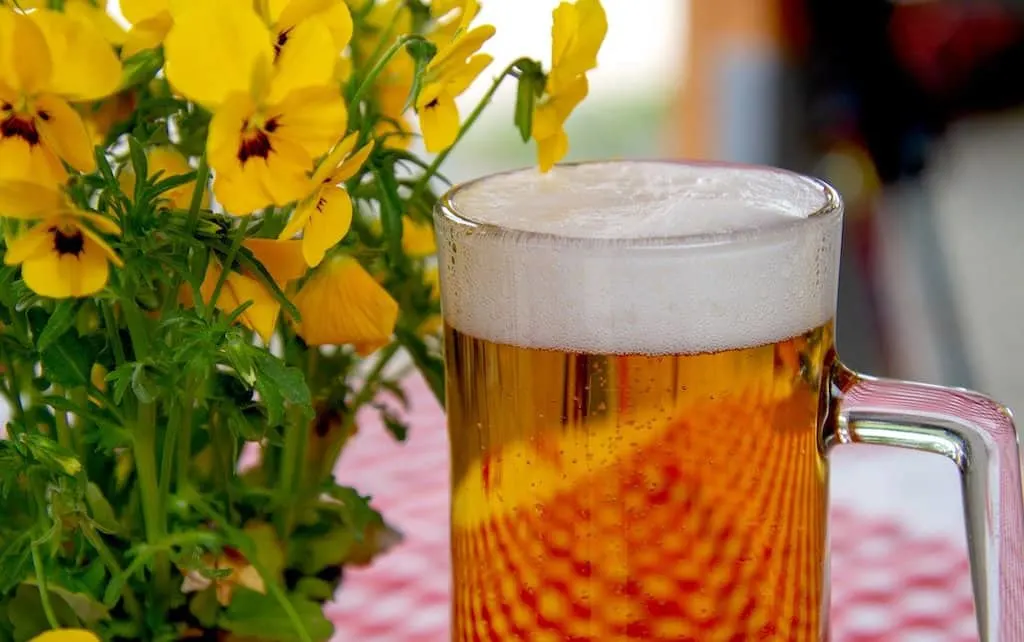 All around Broken Bow OK you will find plenty of wineries and distilleries. In fact, if you are looking to raise a glass in an outdoor patio with a fire pit, there are a few places to choose from. These wineries have everything from dry Cabernets and Merlots to Pinot Noir, and sweeter Moscatos. They all offer tastings and you can certainly buy a few bottles to take back to your cabin. Try out Fish Tales Winery, Girls Gone Wine, Knotted Rope Winery, or Vojai's Winery.
As for distilleries, even Broken Bow has a few, Beavers Bend Brewery, Hochatown Distilling Company, or Mountain Fork Brewery are the places to go. If you love a craft beer, they all have revolving taps of fresh craft beer, Brown Ales, Pale Ales and even have season brew that is made at the distillery. They would love for you to stop by and enjoy a full pour, a tasting flight, and to take some beer to go back to your cabin in the woods! Mountain Fork Brewery even has karaoke night, so stop on by!
#20 Nightlife in Broken Bow OK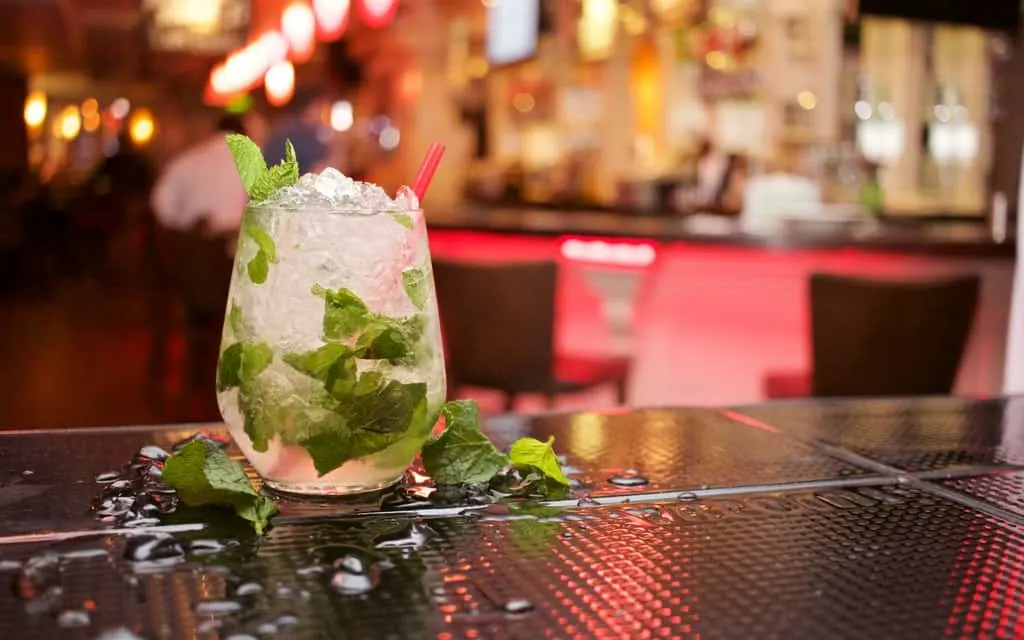 Sometimes we all get a hankering to go out and have a drink and boogie down! If that is you, then you can head on over to Hochatown Saloon and dance the night away. By day, it is a restaurant and by night, it turns into a dance hall from 9 PM-2 AM. With live country-western and rock music weekends, you can't go wrong.
Maybe you just want a specialty cocktail in a quieter place? Try out The Tasting Room for a great selection of bourbons and other spirits. Also, Abendigos and Grateful Head Pizza Oven & Tap Room mentioned above both have great patios. They also both offer live music during the weekends.
Broken Bow OK Things to Do
#21 Take a Day Trip to go Okie Noodling
If you are up for a crazy thing to do that is about 3 1/2 hours away, I can suggest going to the Okie Noodling Tournament in Paul's Valley, OK in June or July. What is Noodling?? Noodling is catching flathead catfish by your bare hands (or feet) that is primarily done in the Southern USA states! Male catfish stay on the holes where the female catfish flatheads have spawned to protect the eggs.
Basically, you can watch people catching these flatheads with their hands while they dive under the water. The whole thing is insane to watch! Oklahoma biologists say there are so few noodlers out there that noodling does not negatively impact the flathead catfish population, so don't worry too much about them! As the noodlers say, "If You Ain't Bleedin', You Ain't Leadin'."
Where to eat in Broken Bow?
After all the exciting adventures in Broken Bow, you will probably work up an appetite. Whether you are in the mood for Mexican food, fish, chicken, or steak, this city has you covered. After exploring around, I came up with the best places for you to have a great lunch or dinner.
Abendigo's Grill & Patio has great food, service, and value. This is a one-of-a-kind restaurant that offers a fun place for all to enjoy, with great live music and an open patio. Some of the must-try dishes include: Brisket Campfire tacos, BBQ pulled pork sandwich, Abednego's Signature Southwest chicken eggrolls, and the house burger.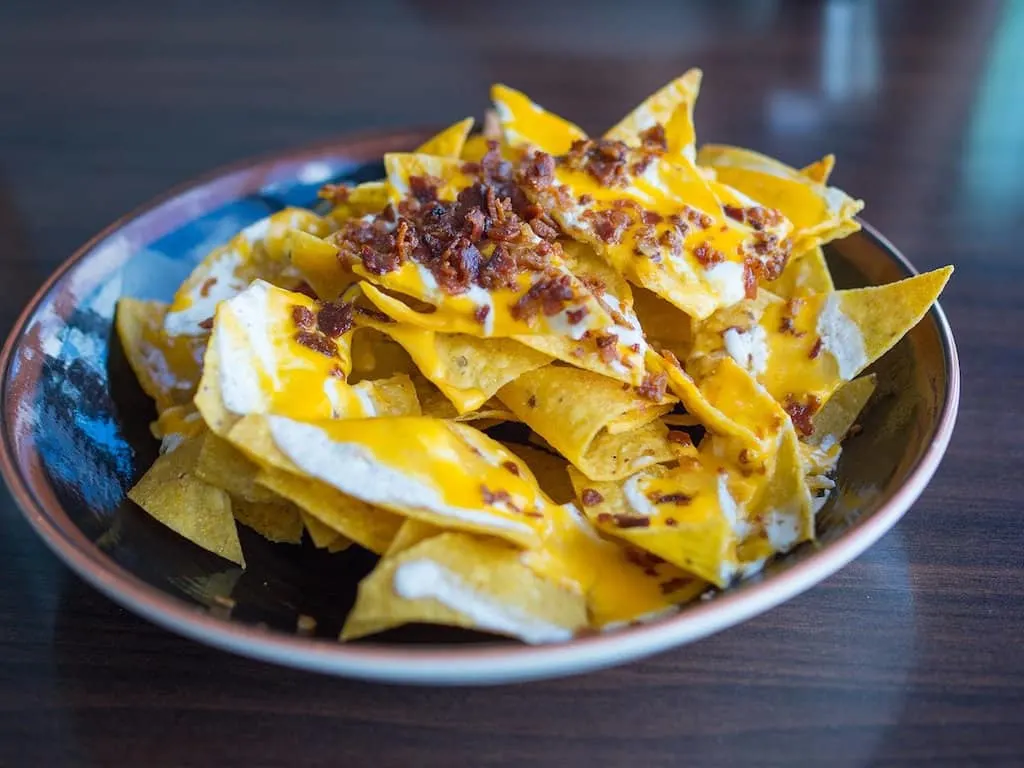 This restaurant is close to the lodging areas mentioned above, as well as other attractions in Broken Bow. It offers Mexican, Southwestern, and vegetarian- friendly foods. Lunch and dinner are available at this restaurant as well as takeout. Some of the yummy dishes served here are Crazy Nachos (ground beef, chicken, cheese, beans, and guacamole), fajita quesadilla (choose from beef, chicken, or shrimp), and fish tacos (marinated fish with lettuce, rice, and beans). Your taste buds will burst with whatever dish you eat!
American-style and steakhouse cuisine takes center stage here at the Oaks Steak House & Gifts. This restaurant offers great lunch specials and weeknight specials. They serve up appetizers such as grilled shrimp and cheddar cheese stuffed peppers. The steak options include Beef T-Bone, Prime Rib, Rib Eye, Sirloin, and Filet Mignon (bacon-wrapped of course!). Don't forget to try the chocolate peanut butter thunder cake for dessert! It's all in the name of this delicious eatery.
Above named restaurants are a few of my favorite restaurants, but of course, there are many others that are super good too:
---
For breakfast:
Steven's Gap Restaurant or Adam & Eve Coffee House
---
For lunch/dinner:
For life-changing BBQ! Try Hochatown BBQ
For fried chicken and home-cooking is the Blue Rooster
For awesome pizza try Grateful Head Pizza Oven & Taproom
For American cuisine or brunch, go to Hochatown Saloon
For Smoothies and fun, check out Hochatown Swamp Booker Mercantile
For farm-to-fork take-out try Rolling Fork Bakery
For fish tacos, oysters, and po'boys, there is always Shuck Me
---
Where to stay in Broken Bow?
Hotels Near Broken Bow Oklahoma:
The Hochatown Country Lodge is a 4-star lodge that offers guests free parking, free Wi-Fi, and free breakfast. It has the perfect mix of comfort, value, and great hospitality. Guests rooms are equipped with air conditioning, microwave, and a refrigerator.
I've always enjoyed staying at Wyndham. Check out this article about my great stay in Portland, Oregon in a fancy Wyndham. This clean and classic inn offers dry cleaning, free parking, free Wi-Fi, and room service. This is a great inn for families because it offers children activities. It is also located near restaurants, a museum, and a casino.
HiWay Inn Expres Hotel & Suites of Broken Bow OK
This HiWay Inn Expres offers a family-friendly and clean environment. Guests have access to a fitness center, tennis courts, an outdoor pool, free breakfast, and family rooms. Guest rooms are equipped with a flat-screen TV, refrigerator, and air conditioning. So you can out to eat and bring you leftovers with you for the next day!
Cabins in Broken Bow Oklahoma:
Glamping in a Luxury Cabin!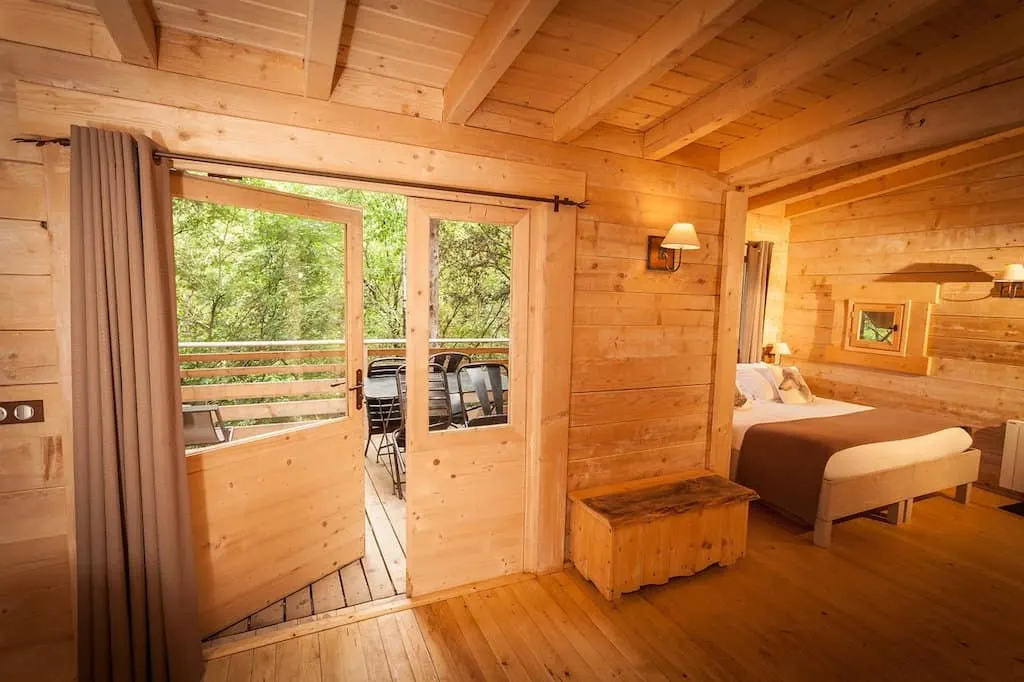 Glamping is camping but in a glamourous way! This is my favorite thing to do when I go to Broken Bow Ok on the lake. Guests can book a glamping adventure through sites such as GlampingHub. You are sure to find family-friendly log cabins or a quaint cabin for a couple's retreat. Staying in a glamping lodge allows you to choose from the many things to do in the Broken Bow Ok area such as swimming, horseback riding, biking, water sports, ziplining, wine tasting, and much more.
Broken Bow Oklahoma Cabins Rental
But there is a variety of Broken Bow Oklahoma Cabins for rent here too, so I suggest you take a look at a few of these websites and decide for yourself where you and your family would like to stay!
How did Broken Bow OK Get its Name?
I was wondering about the name "broken bow", I assumed it had something to do with the Native American population. And although Broken Bow, OK was located on land previously owned by the Choctaw Nation, it did not get the name from them! Instead, it was named after Broken Bow, Nebraska! Like, what? Yes, that is right. Because this is where Herman and Fred Dierks were from before they moved to the area and established the Choctaw Lumber Company. Crazy, huh?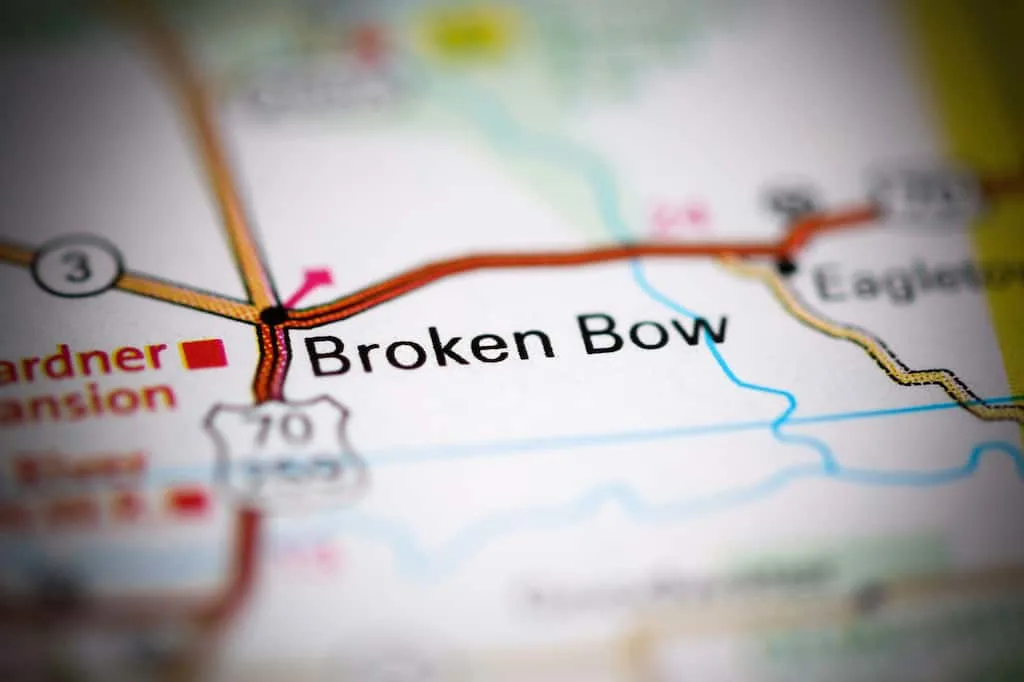 To wrap things up, Broken Bow, Oklahoma has such wonderful activities for everyone from small kiddos to grandparents to enjoy. This small, but distinguished town allows anyone to feel right at home. Don't miss a chance to explore the Beavers Bend State Park or hike up the Cedar Bluff trail or eat the best fajita quesadillas in town.
Happy adventures!