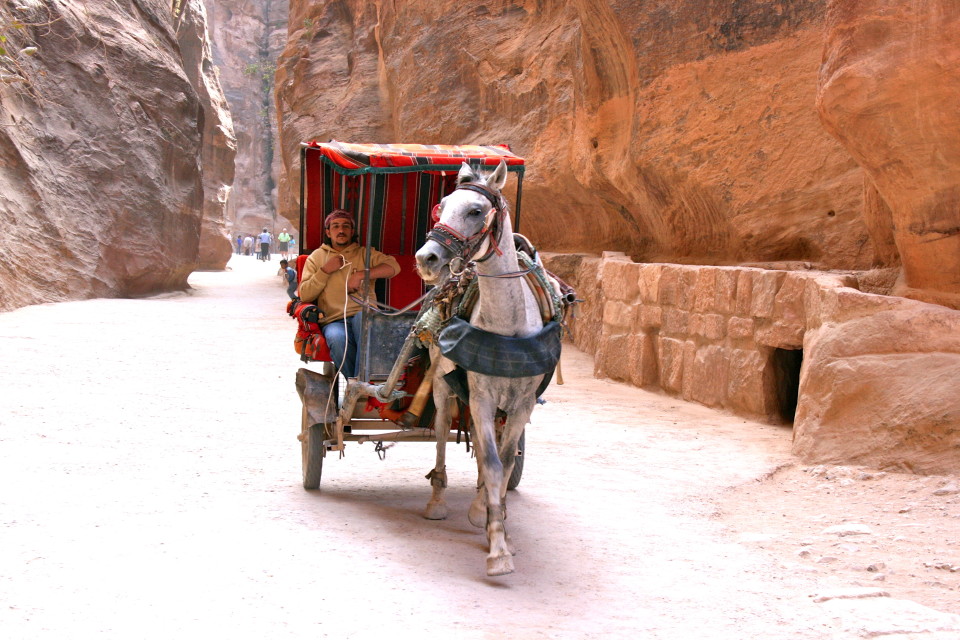 And I am off to Jordan!
One of the biggest reasons for choosing Jordan is that the country seems perfect for the kind of travelling I have in mind. I managed to find a really good deal to Amman and back from the USA. By booking more than six months in advance, I had the luxury of picking the best flight deals that the airlines have to offer!
Amman's Grandfather
With the changing angles of the sun, the desert displays dramatic rose-red colors in the sand. For some moments I am blinded. But once I am able to regain my clear sight, I spot him in the distance. He is sitting quietly with what appears to be his Grandfather. He never moves. I am mesmerized that a child this age can sit quietly still for such a long time.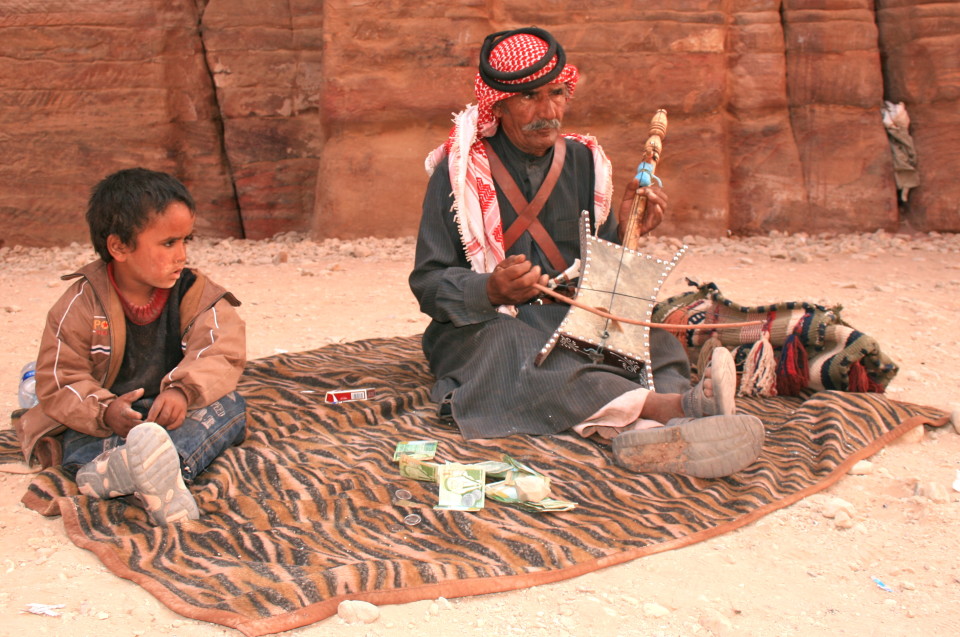 Then the sound begins to fill the air and I finally understand why he is quiet and still. The sound is the playing of the Rabab with a bow, a local instrument made from goat skin.

---
This desert boasts extraordinary scenes unlike any other place on earth.
---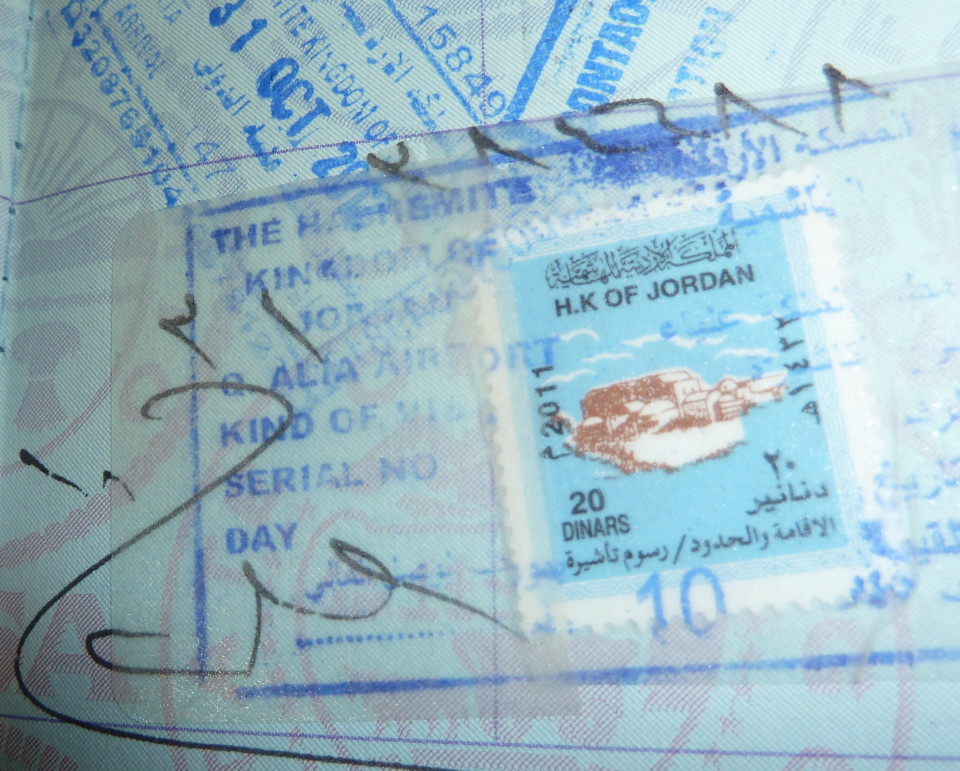 That moment when you get the final itinerary and ticket and you know everything is a go! That's the moment I had this morning with my cup of joe. Barely awake, yet in my dimly lit room, I knew this was it!
The Jordan itinerary I was waiting for:
Spice markets
Roman Theater
Jerash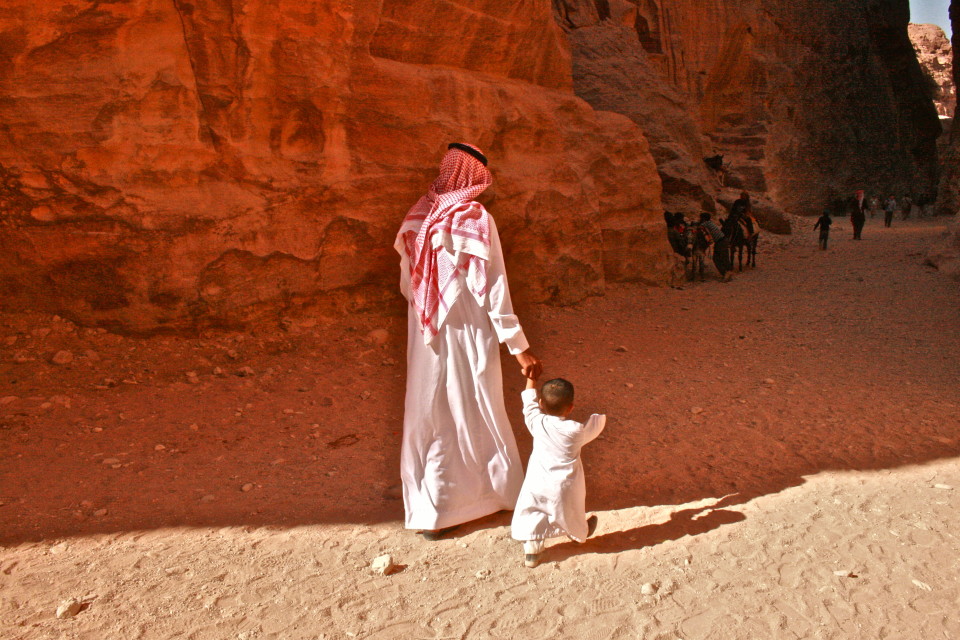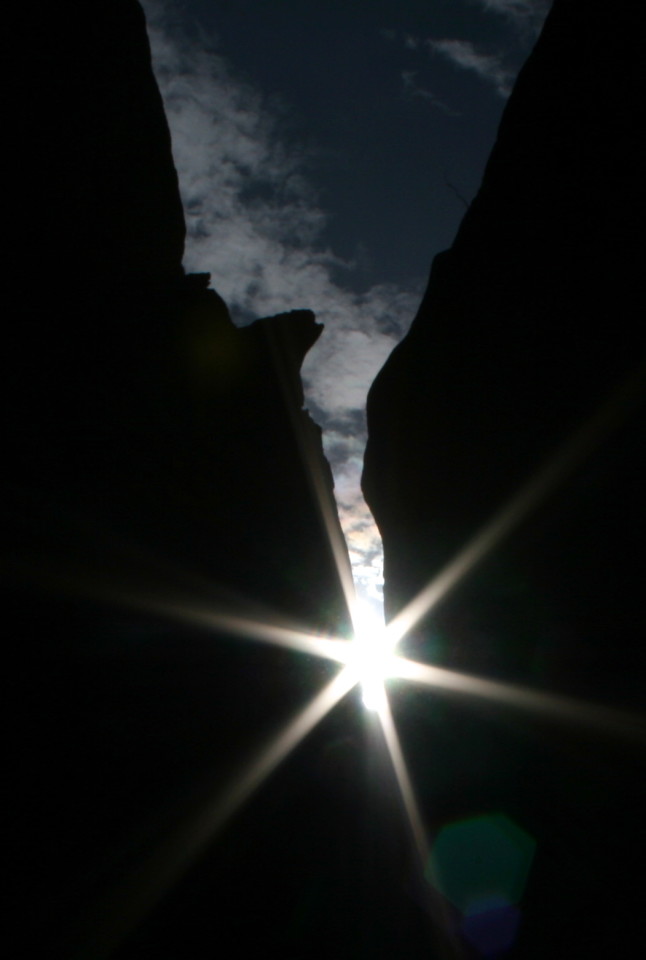 Wadi Rum – Listening to Silence
Laurence of Arabia Tour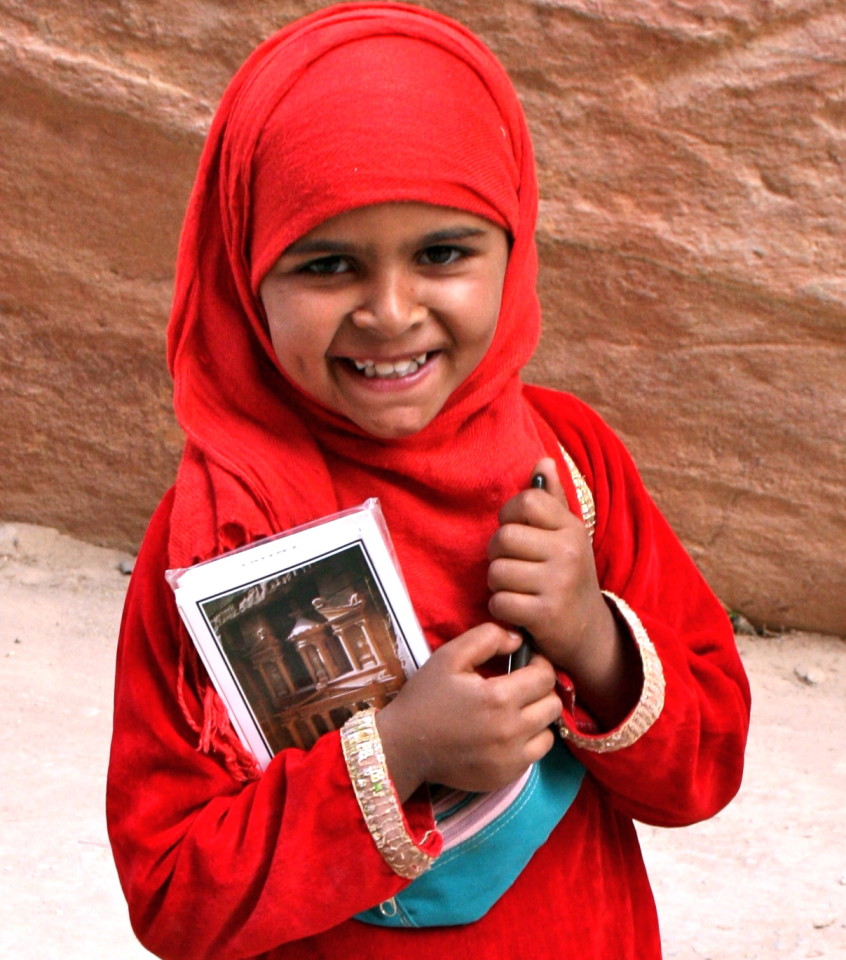 Camel Tour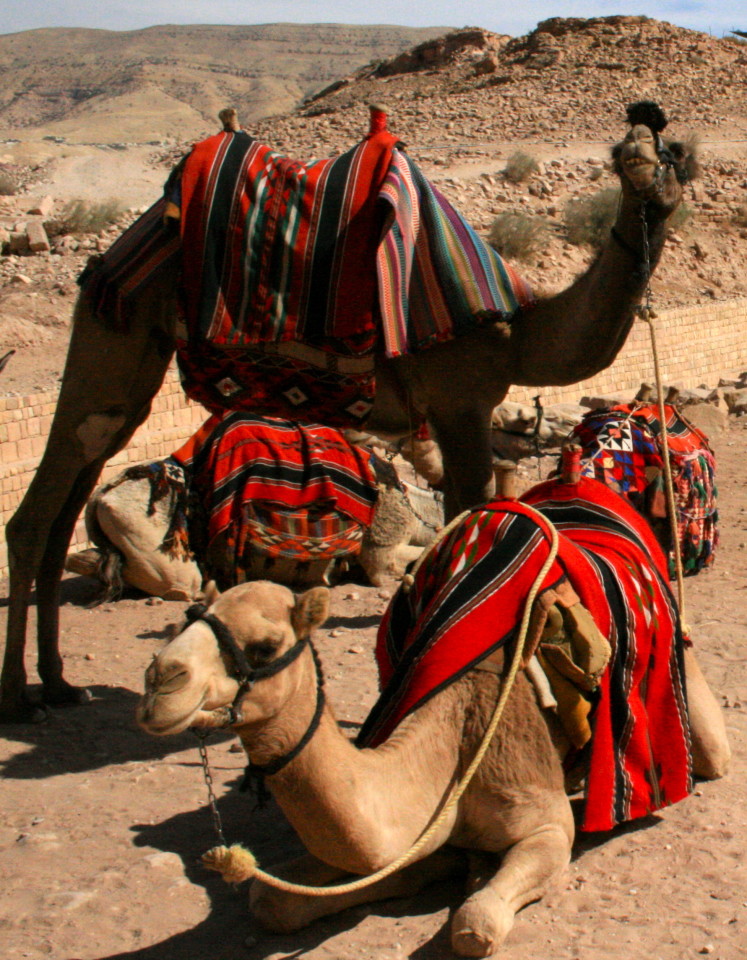 Floating in the Dead Sea
a Biosphere Reserve
Byzantine Mosaics
Handicraft shops
Art Galleries
Even Beer Tasting
And so with that, I am off to explore the country of Jordan. Wish me luck!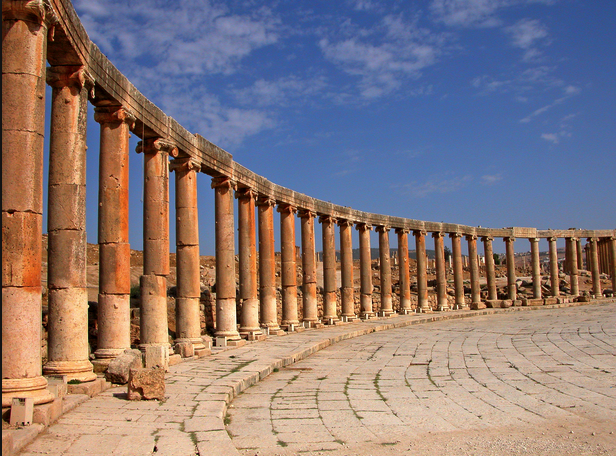 Disclosure: I have been invited by the Jordan Tourism Board to visit their country, but I can tell you from my past experiences, it is one stunning country!
Here is the #GoJordan team going with me: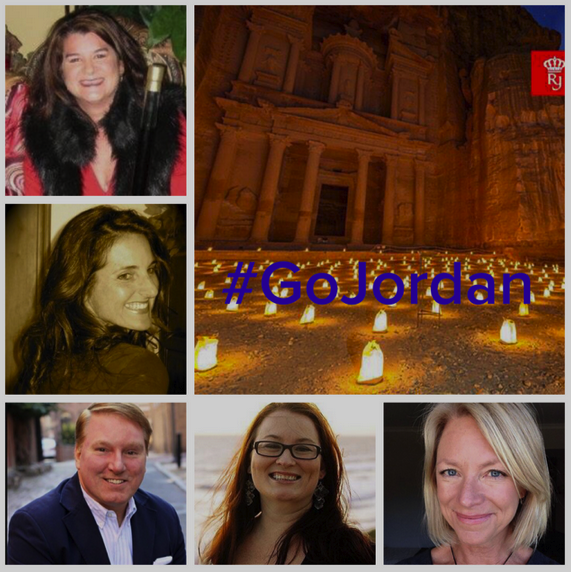 From the photo, top to bottom and left to right:
Glen Gilmore, Stefanie Fauquet, Deb Hopewell
---
See my other posts about Jordan:
The Top Things to do in Jordan
Listening To Silence – Jordan by Night
Petra, Jordan by Night and the Cave Bar
Petra, Jordan: "A rose-red city half as old as time"
A Candlelit night in Petra, Jordan
Khol (كحل‎) Eyeliner and the Evil Eye (عين الحسود‎)