Canada is a fascinating country that lies just north of the USA. With three territories and ten different provinces, Canada is the perfect place to go on a trip. The city of Edmonton is situated in the province of Alberta and the Edmonton Metropolitan Region of Canada. The natural beauty of Edmonton mixed with the enticing adventures and shopping excursions can lead to a thrilling vacation! Forget the stereotype of a "normal" vacation and choose a charming city, like Edmonton, to enjoy a winter city vacation. There are plenty of things to do in Edmonton, all you have to do is read further on to find out the adventures that await you! Oh and Swoop Now Has Direct Nonstop Flights from Phoenix!
---
What's in this post:
hide
Guide to Canada's Edmonton
---
But before I tell you about the history and geography of Edmonton, I wanted to let you in on the latest airline secret: Swoop, (parent company is WestJet) has officially kicked off its operations in the United States with its inaugural flight from Phoenix-Mesa Gateway Airport to Edmonton International Airport. And guess what? I took that same flight and it was convenient, direct, and perfect for a weekend getaway!
Edmonton Events – How to Get to Edmonton?
Fly – As mentioned before, Swoop fly straight into the Edmonton International Airport from Phoenix-Mesa Gateway Airport, but there are also 60 non-stop national, USA, and international flights as well!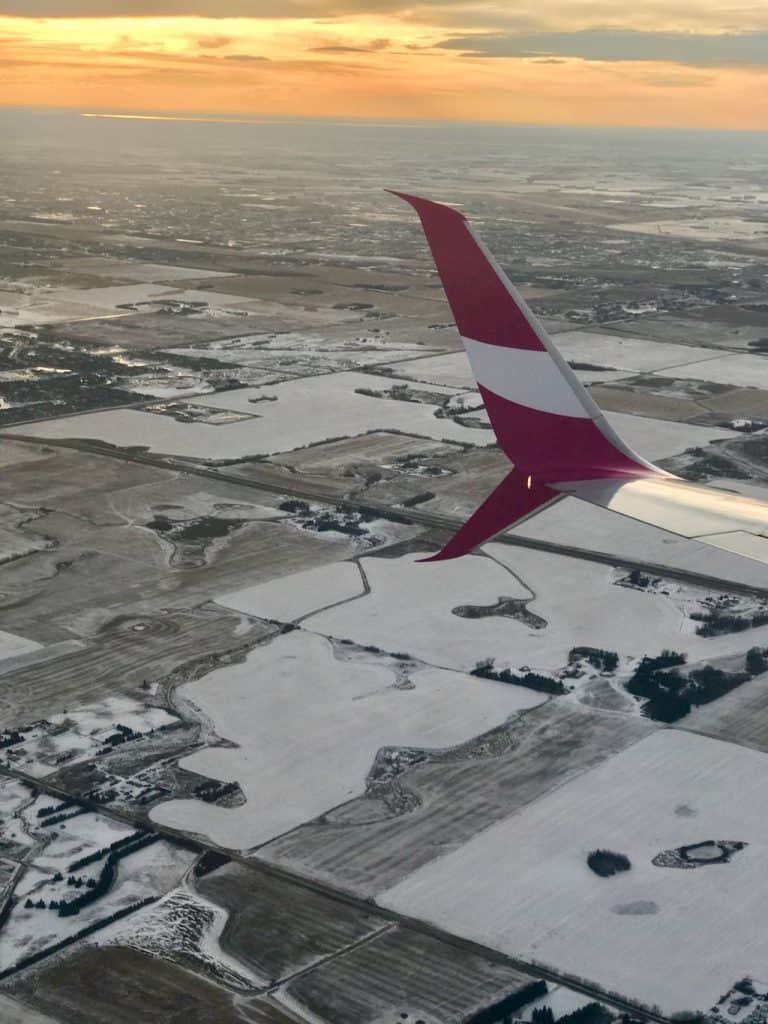 Drive – Edmonton is connected to the neighboring provinces of Saskatchewan and British Columbia via Highway 16 (the Yellowhead Trail) and to Calgary via Queen Elizabeth II Highway.
Rail – Edmonton is fully accessible through Via Rail Canada
Edmonton, Canada– Where is this Place?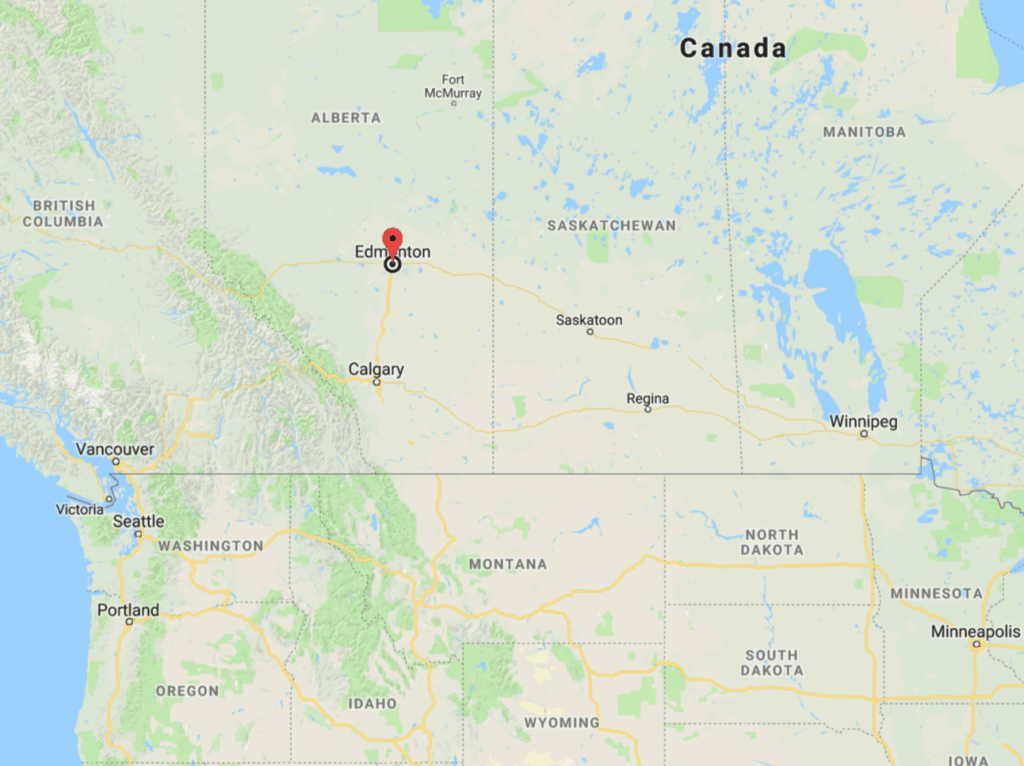 Ok, now back to the city of Edmonton, Canada. For things first, let's start out with a little history/geography lesson. Knowing more about the city you are visiting can certainly make your trip more stellar. The exquisite city of Edmonton was first founded as a town in 1892 and then it officially became a city in 1904. The total population of Edmonton is a little over 1 million people that covers over 260 square miles of land! I had no idea it was THAT big while I was there for my visit!
The earliest visitors of Edmonton can be dated back to 3,000 BC. How amazing is that? It was only in the mid 18th century that the territory of Edmonton was officially discovered. The North Saskatchewan River accompanies the city through its peaking elevation of 2,201ft. Like most cities in Canada, Edmonton is faced with undoubtedly cold winters and mild summers. If you are looking for dazzling snowfalls during your stay in the city, think again. Edmonton has a relatively dry climate that sees less than 50 inches of snowfall per year.
But enough about the weather, now it's time for the fun part! Edmonton is a vibrant center in the heart of the wilderness. It is the northernmost city in North America with a metropolitan population over one million. Here you can have close encounters with bison, indie bakeries, local craft beers, and even surf indoors! And it is one of Canada's sunniest cities with 325 days of bright sunshine!
Where should I stay in Edmonton?
The Matrix – Edmonton
With its sleek sophistication of custom-designed furnishing and simplistic beauty, the Matrix Edmonton is both serene and luxurious highlighting the urban lifestyle of downtown Edmonton.
Westin Edmonton
Experience the vibrancy of the city at Westin Edmonton in downtown. Shaw Conference Center is right outside the door right off Jasper Avenue in the Ice District. The Westin Edmonton is surrounded by restaurants, shopping, and plenty of entertainment places. Edmonton EXPO Centre is only 10 minutes away.
Edmonton and Edmonton Events – What Should I do?
Edmonton Events – Check out the Grey Cup Festival
One of the local Edmonton events that begins before the holiday season this year is the Grey Cup Festival. This festival is the largest party in Edmonton and it begins at The Brick Field in Commonwealth Stadium. The Grey Cup is a trophy of the team that wins the CFL championship. This festival is a way of sharing the teams' victory with the amazing people of Canada and its tourists. First-class musicians are asked to play at this festival such as The Trews and Andrew Hyatt. Sometimes, like this year, there is a special guest that visits and his initials are S.C. (HO!HO!HO!)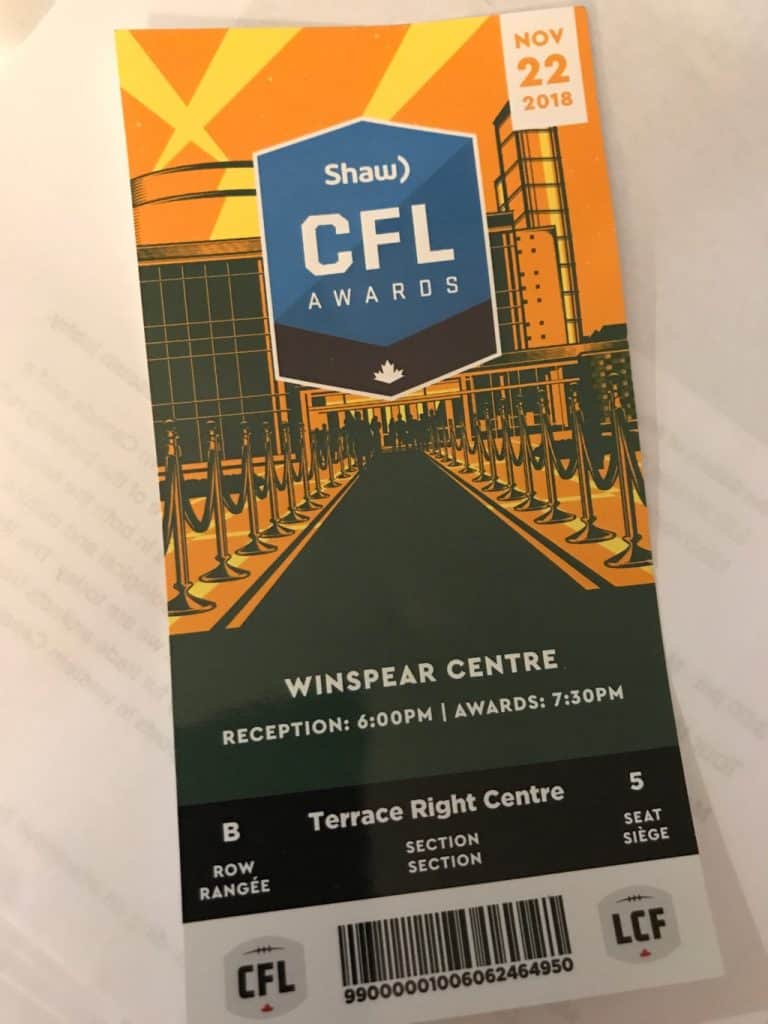 But that is NOT the only festival in town – They have everything from the Fringe Fest to the Street Festival, the Heritage Festival, the Canadian Finals Rodeo, the Folk Music Festival, as well as "A Taste of Edmonton" Festival.
Edmonton Events – Go for a walk along the Promenade
Take in a walk in the downtown area of Edmonton along the Fourth Street Promenade. It is a sophisticated neighborhood in the heart of Edmonton that offers an urban atmosphere with Credo Coffee and the delectable Jacek Chocolate Couture, plus admire the arts and unique boutique stores. There are new restaurants and bistros opening up that have delicious plates of food. This exquisite neighborhood is kid-friendly and host plays from the Pop Up Play Programs.
Edmonton Events – Go Shopping and Eat!
It doesn't matter if you enjoy the shopping experience or just like to people watch, you need to visit the West Edmonton Mall. Without a doubt, this extravagant mall is the largest mall in North America. Yep, it surpasses the famous grandeur Mall of America. This delightful shopping center was completed in 1981 and has over three floors and 800 stores and services.
Go on a shopping spree at Banana Republic, Champs, Home Sense, Michael Kors and/or Zara. But don't just pick one, there are plenty of stores to choose from. Plus there are no provincial sales tax, make it one of the BEST PLACES to SHOP in Canada!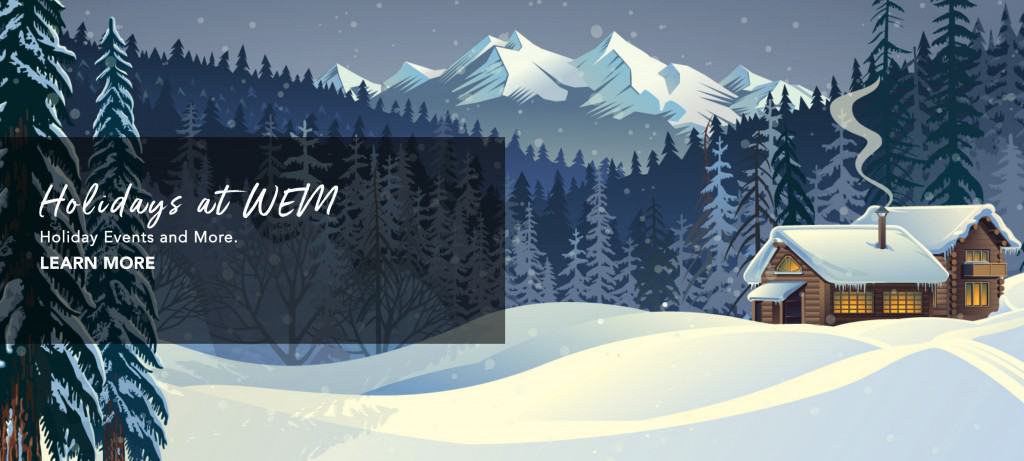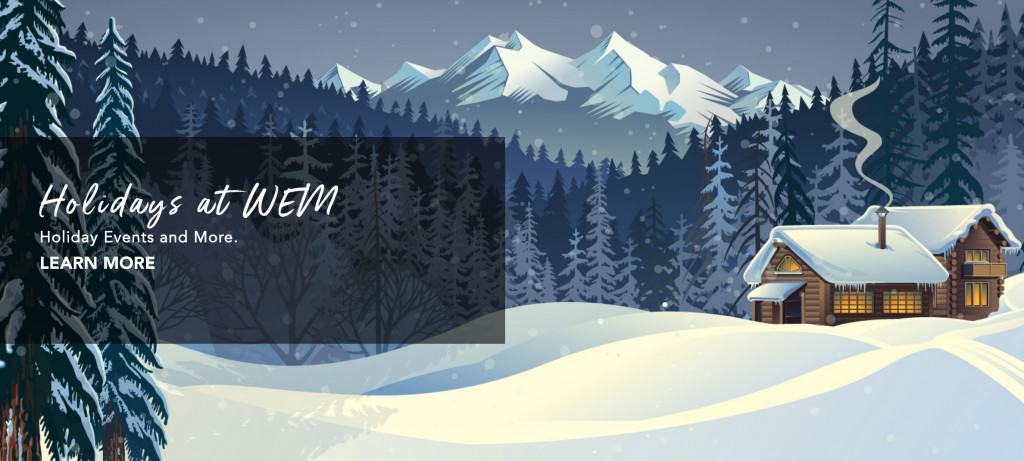 But don't think that a mall is all the shopping you are going to do! There are plenty of other places to visit like Sugared and Spiced, Bling, Parcel + Prose, Hideout Distro, and Pura Botanicals are a few great places to specialty shop near 124 Street.
This charming area is home to art galleries, antique stores, indie coffee houses (try Remedy Café and Credo) and amazing eateries.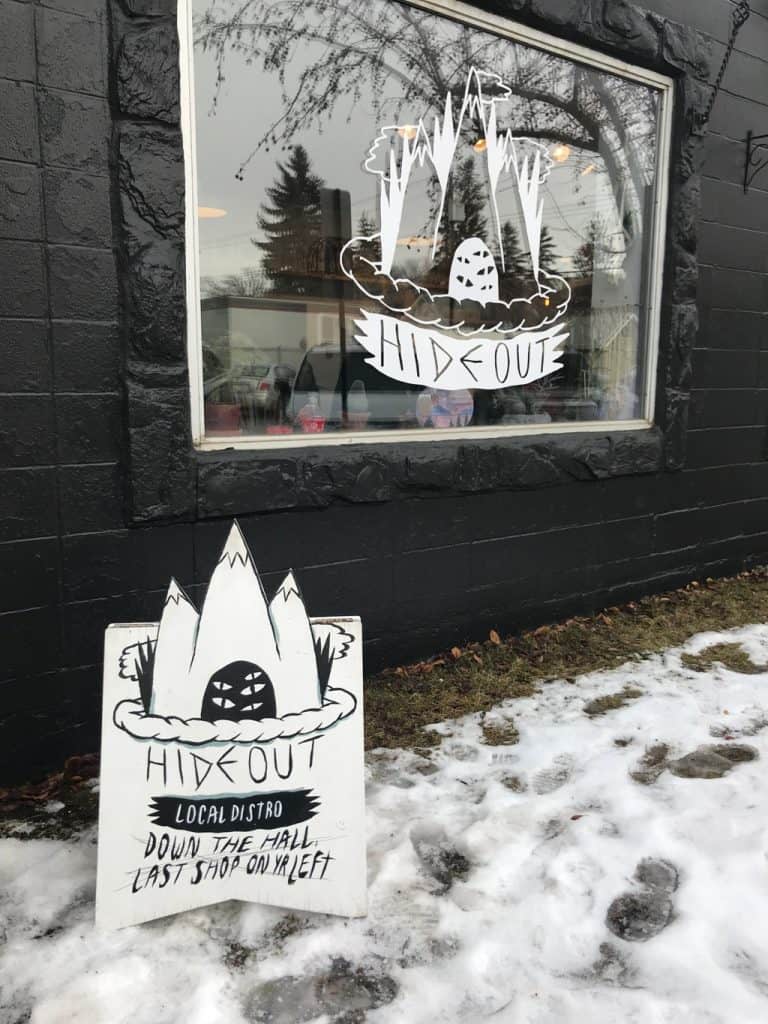 I loved Duchess Bake Shop (and its massive gingerbread house) and had a divine brunch at nearby Café Linnea. Had drinks at Woodwork Plus, stopped at Zwick's Pretzels, just because!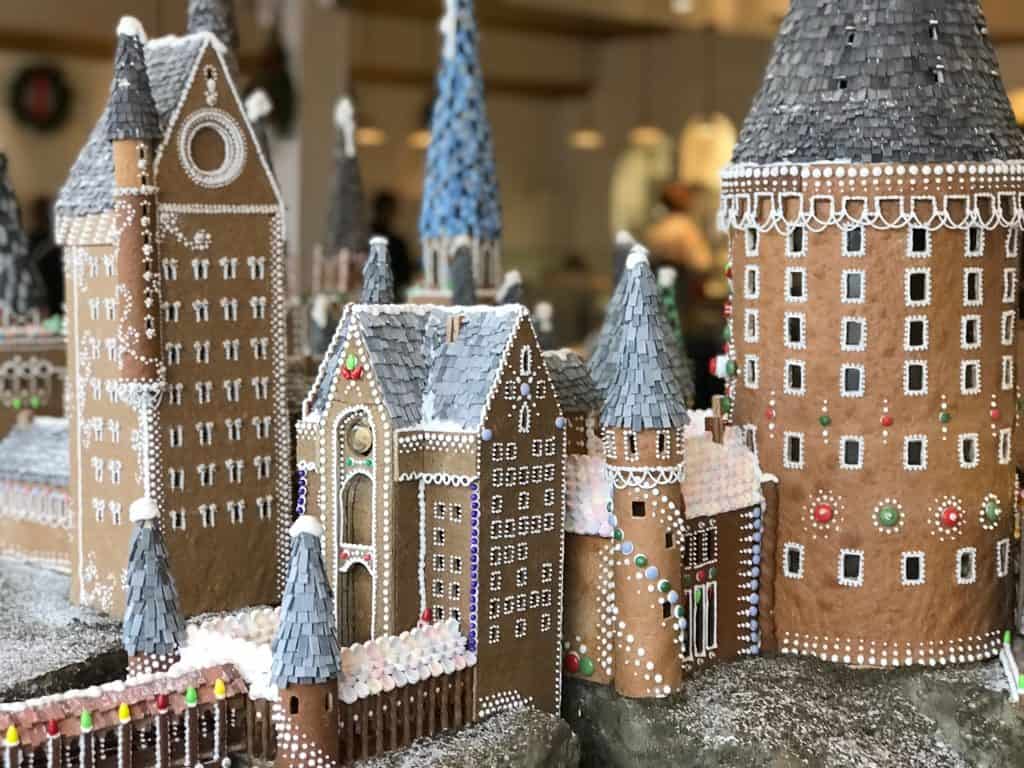 I also HAVE to mention this neighborhood gem restaurant called Partake where I had a handmade vodka cocktail that was delicious along with a melt in your mouth Croquet Mon Soubise: a classic sandwich with Meuwly's ham, Gruyere cheese, and soubise sauce for dipping!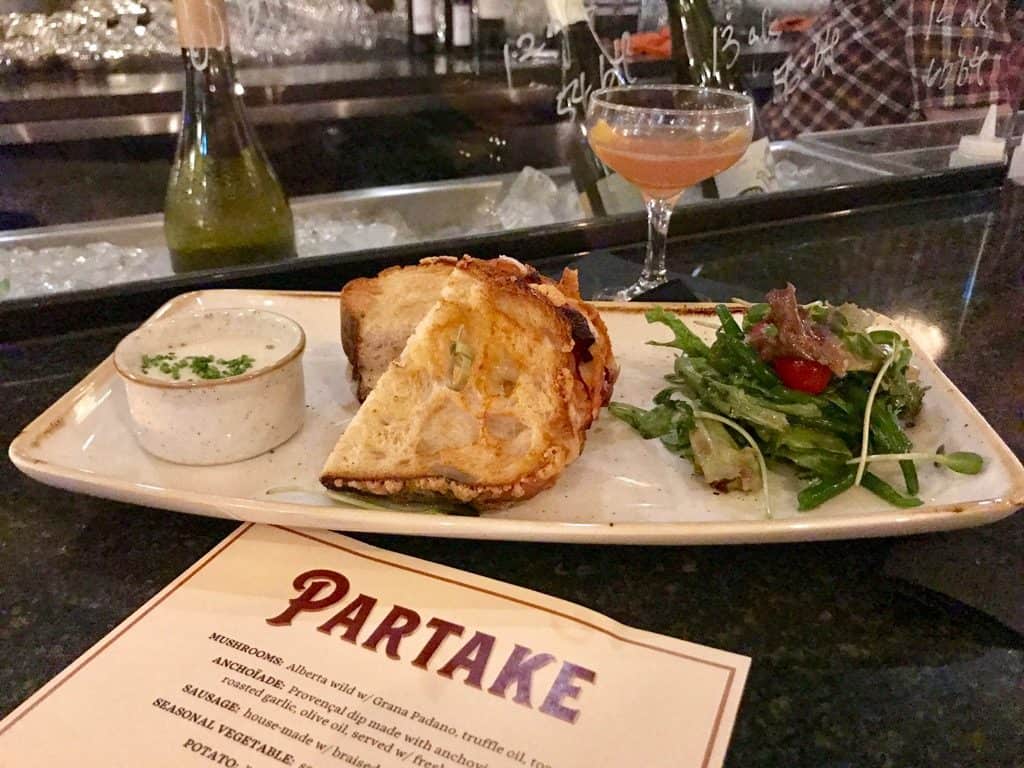 And not to mention Bundok I would be remiss: a rural place in the Ice District of Edmonton celebrating food, the people, and the community of Edmonton. Plus, be sure and have a drink at Clementine!
Another place to shop and eat is Old Strathcona, in the historic district. A good proportion of Edmonton's theaters and live-performance venues are found here, along with Blackbyrd Myoozik, Wee Book Inn, and Yelo's Ice Cream and Bake Shoppe.
Edmonton Events – Visit a Water and Amusement Park
How many of you can say that you have gone for a ride a roller coaster inside of a mall? Undoubtedly, many people have not. If you are not a big fan of shopping, don't discourage yourself or others from visit this mall because you are in for a treat.
At the West Edmonton Mall, there are splendid parks called Galaxyland and the World Waterpark. These spectacular Edmonton attractions are fun for everyone to enjoy. A thrilling ride through the Mindbender will have you swirling and twirling on this triple loop rollercoaster. The wave pool and water slides of the waterpark will have you forgetting about the outside weather and enjoying a splash in the pool.
Even if this is not considered a park, there is a shooting range called Wild West Shooting Centre. This center is for those of you who enjoy shooting, are of age, responsible, and understand that guns are not toys. They should be used with caution.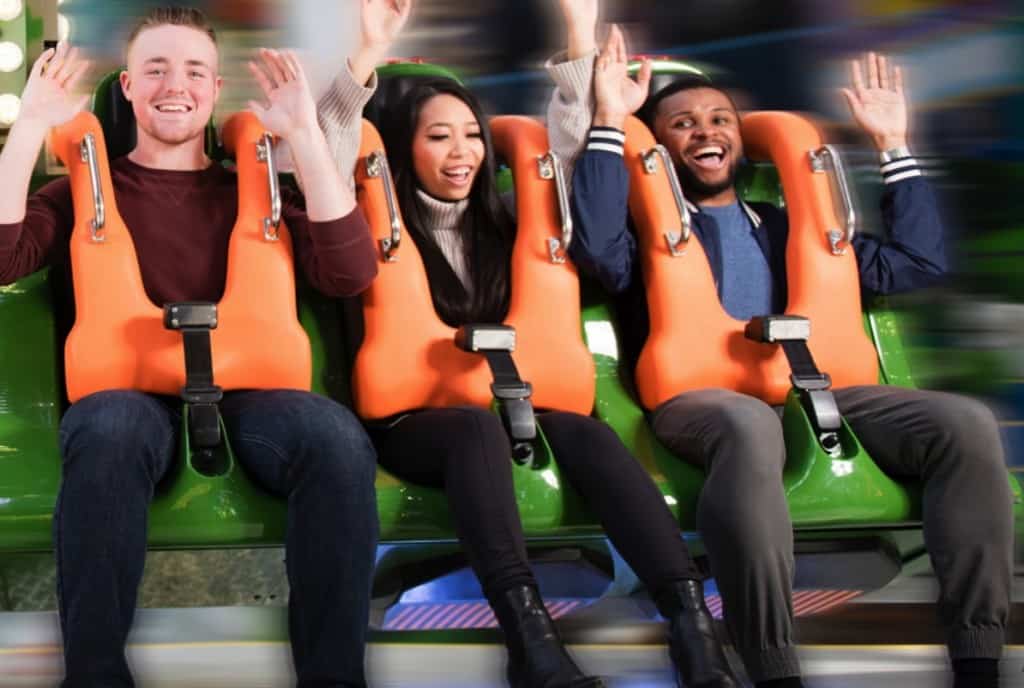 Edmonton Events – Take in the Arts
Visit the Art Gallery of Alberta, which was personally inspired by the natural beauty of Edmonton. The current exhibitions at this art gallery are Vision Exchange: Perspectives from India to Canada and Master Strokes: Dutch and Flemish Drawings from the Victoria and Albert Museum.
It is easy to immerse yourself in the world of art at this museum. You can choose to browse through the art gallery and purchase or rent an amazing masterpiece for your home or office.
Edmonton Events – Go Skiing
Edmonton is a strikingly beautiful place to visit during the winter. There are plenty of fun indoor adventures to partake in at the local mall, but there is nothing that can beat the splendid outdoors. Going on a ski trip to one of the nearby ski resorts in Edmonton is the perfect way to get in some exercise and hit the snowy slopes.
One of the Edmonton attraction ski centers is the Sunridge Ski Area Chalet. This ski park allows for skiing, snow tubing, and snowboarding adventures for people of all ages. Schools can host field trips for kids as young as kindergarteners. You can purchase season passes and head back to this amazing resort just to admire all the lovely scenery.
Edmonton Events – Take a Drive to Elk Island National Park
Less than an hour's drive away, you will find the pristine Elk Island National Park, a fully fenced park of 194 square kilometers with over 14 hiking trails, glamping sites (Otentix cabins), picnic areas, and plenty of facilities for your outdoor pleasure.
There is even golf and kayaking, as well as nighttime star gazing! Elk Island has higher densities of hoofed mammals per square kilometer than any other area in the world with its cornerstone bison conservation story. Today hundreds of plains and woods bison thrive here.
Edmonton Events – Visit the Fort Edmonton Park
History is alive at this historical museum/park. Visitors of this park can check out the four different sections that represent important eras during Edmonton's history. Take a romantic stroll on the horse-drawn carriages or take pictures of the stunning York boat.
Jump back in time to a less crowded and smartphone-free era where people used their mouths for talking and not just their fingers for texting. It is Edmonton's largest living history park.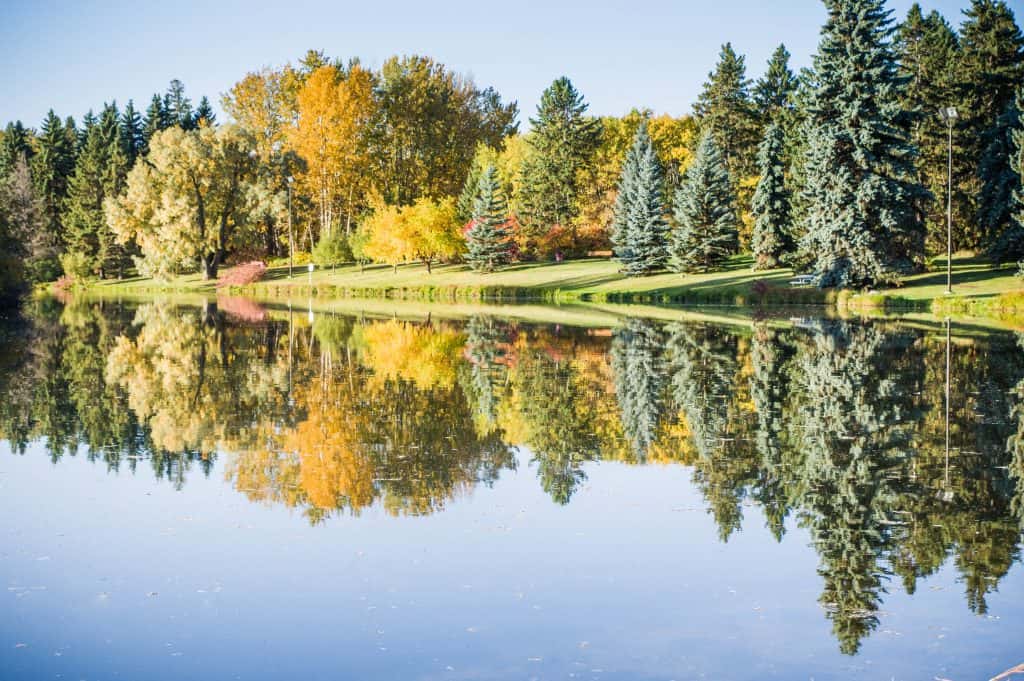 Edmonton Events – Gaze at the Majestic Aurora Borealis
The magic of the Aurora Borealis (Northern Lights) occurs right outside of the city limits where the colorful sky dances! Plus if you are coming for those Northern Lights, be sure and sign up for alerts at AuaroraWatch.ca and get real-time reports from around Edmonton!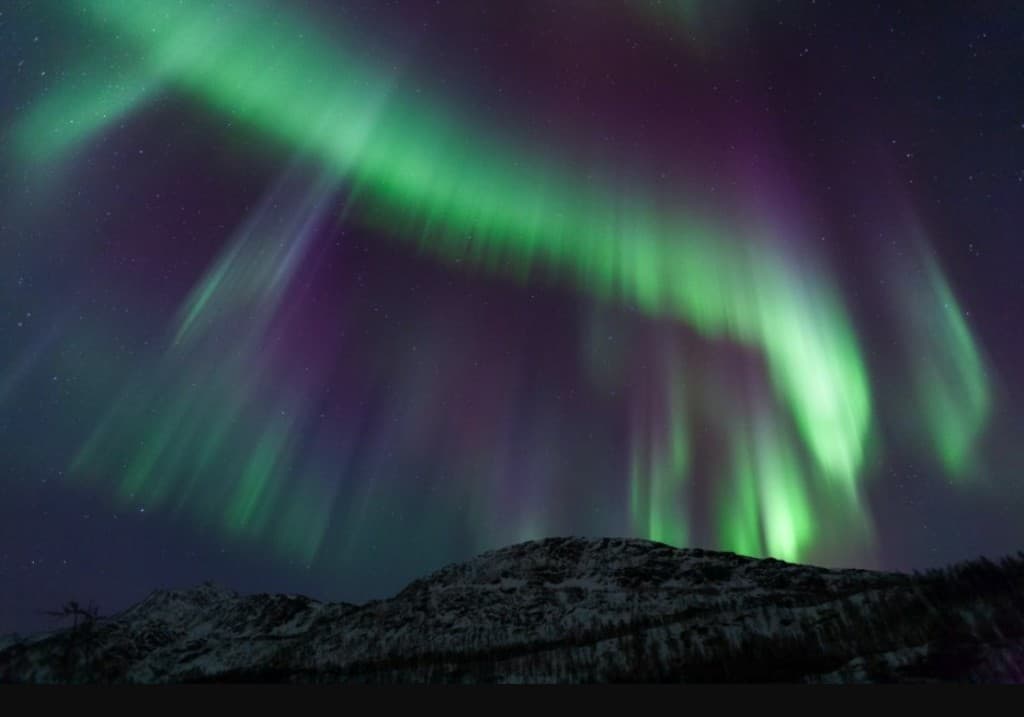 When Should I Go to Edmonton?
Spring – Between April, May, and into June the temperature increased and the flowers begin to bloom.
Summer – June to August, it tends to be warm and dry. During this time Edmonton can have up to 17 hours of daylight! 5:30 am to 10 pm!
Fall – Mid –September you will find the leaves changing and starting to fall off the trees through October and into November. Yellow and Orange are the names of the game during this time.
Winter – November to late March is the coldest time of the year in Edmonton, with snowfall from December to February. The perfect time to see the Northern Lights on a regular basis!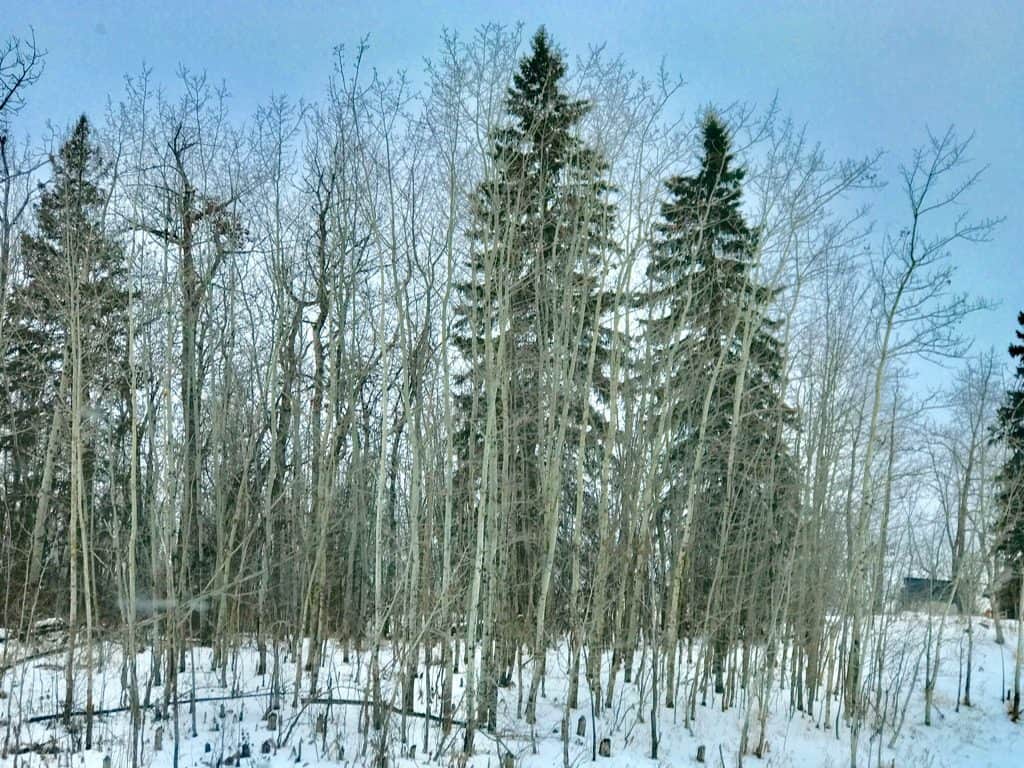 So, you have finally gotten through the attention-grabbing list of fun things to do in Edmonton. I hope that as you are reading this article you are booking a first-class trip to Edmonton. Skip the ordinary family vacation to a boring beach with sand and hit the fabulous streets of Edmonton.
Recommended Reading:
Journeys Canada: Canadian Rockies Train
The Distillery Historic District, Toronto, Canada
7 Alberta Hot Springs You Need to Visit
Swimming with Whales in the Wild: Whale Watching Canada
Disclosure: As is common in the travel industry, I was provided with accommodations, meals, and other compensation for the purposes of review by Swoop Airlines and its PR agency., as well as Edmonton Tourism. While it has not influenced my review, PointsandTravel.com believes in full disclosure of all potential conflicts of interest. All Photos were taken by the author/or were given permission from the photographer. Affiliate links may be located in this article.