Overshadowed by its geological neighbors, Horseshoe Bend does not receive the attention it deserves as a nature lover's dream. Less than two hours away is the magnificent Grand Canyon while just 15 minutes away is the world's most famous slot canyon, Antelope Canyon. If you are in the area, don't stop your visit to Arizona at these locations. Take a trip to Horseshoe Bend, the horseshoe-shaped meander that is carved by the Colorado River! It is a short drive from the Grand Canyon's gorgeous South Rim and right near the border of Arizona and Utah.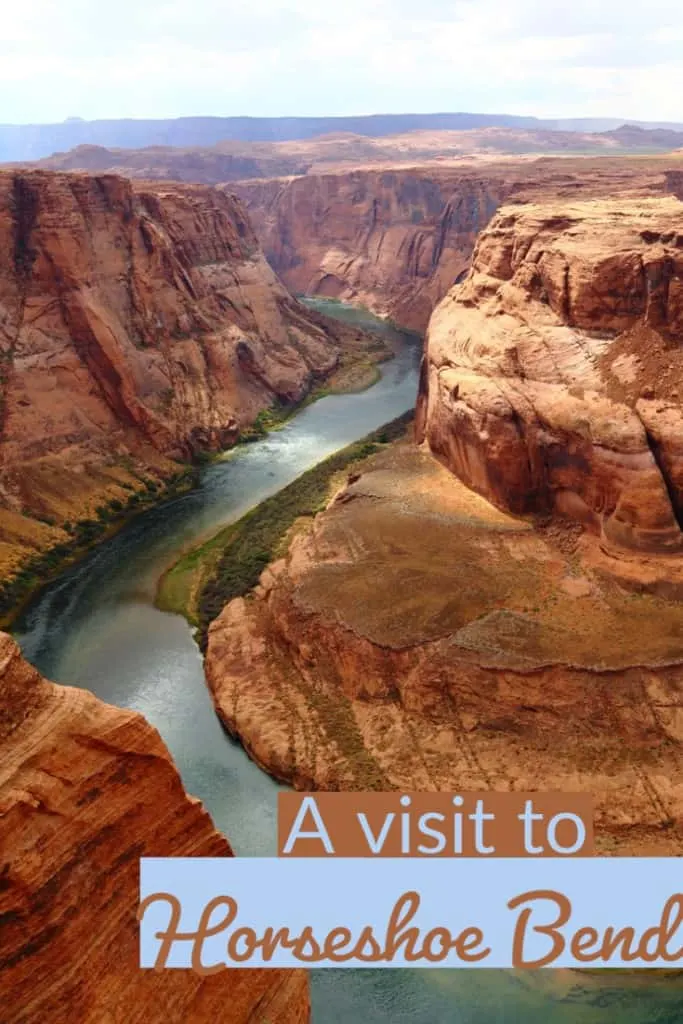 In fact, no trip to Northern Arizona is complete without a quick peek at Horseshoe Bend, one of the first sightseeing points before the Colorado River meets Arizona's own Wonder of the World. But don't forget about Havasu Falls as well! My brother and I recently took a road trip through the great American Southwest and had a chance to visit the stunning Antelope Canyon on our road trip and we really enjoyed it. I think you will enjoy it too!
How did Horseshoe Bend get here?
Horseshoe Bend is a result of an incised meander, or series of ebbs and flows into bedrock, provided by the Colorado River. The hundreds of thousands of gallons of water that flow from the Rocky Mountains has created a horseshoe-shaped path in the canyon. Horseshoe Bend is located 5 miles (8.0 km) downstream from the Glen Canyon Dam which holds up Lake Powell on the opposite side of Page, Arizona.
Horseshoe Bend Location
Horseshoe Bend is just a few minutes south of Page, AZ on the Arizona State Route 89. This meander borders the Navajo Nation which incorporates nearby Antelope Canyon. This detour that sits on the side of the highway is generally unmarked beside a sign for parking that almost seems to have no purpose. Once you get out of your vehicle and hike over the hill, the image of the canyon starts to take shape.
The closest major cities to Horseshoe Bend are Phoenix and Las Vegas. For those who choose to visit this extraordinary site from Phoenix, you will have some distance to cover. Arizona's capital is almost 280 miles away from Horseshoe Bend and it can take roughly 4 1/2 hours to arrive at this destination. You can rent a car from Phoenix and then drive to Page, AZ from there. It is also about an equal distance from Las Vegas, so that could be another option in getting to Horseshoe Bend. The drive time between Las Vegas and Page is also about 4 1/2 hours.
Where to Stay in Horseshoe Bend
There are no hotels or lodging areas at Horseshoe Bend. The closest thing that one may find is in the nearby city of Page, Arizona. Luxury hotels are lacking in this area, so just be aware of that! A new addition to hotels in this area is the Hyatt Place and it is a good choice to stay in my opinion. Another place to stay might be the Best Western Plus at Lake Powell. This hotel has packages that include breakfast and a quadruple room for as low as $90 a night. The Red Rock Retreat is a quiet lodging area with apartment-like rooms for families starting at $75 per night.
There are many hotels in the area that you can choose to stay in and they all have different amenities and rates.
When is the best time to go to Horseshoe Bend?
If you have never been to Arizona know that it is very hot. Situated inside the borders of the Sonoran Desert, Arizona summers often get up to well over 100 degrees Fahrenheit (38 degrees Celsius). The peak of the summer season is between June and August with hot summer days trickling into September. So visiting Horseshoe Bend at this time of year is not recommended if you are not used to the extreme heat.
Being in a desert climate, Horseshoe Bend and the surrounding area often experience extremes in temperature. This becomes apparent when you discover that after gruelingly hot summers this region of Arizona experiences highs of 40 degrees Fahrenheit (6.2 degrees Celsius) during the winter. So, all in all, I would recommend visiting here anywhere from November to February so you can enjoy the crisp, fresh air without the risk of heat exhaustion.
Horseshoe Bend Camping
Although you cannot camp down in Horseshoe Bend, there are a number of campsites at nearby Lake Powell, both modern and primitive. Most campsites are available on Lake Powell near the Wahweap Marina. All campsites are just on the other side of Page and so it is a quick drive to get to the canyon overlook.
What to bring and what not to bring to Horseshoe Bend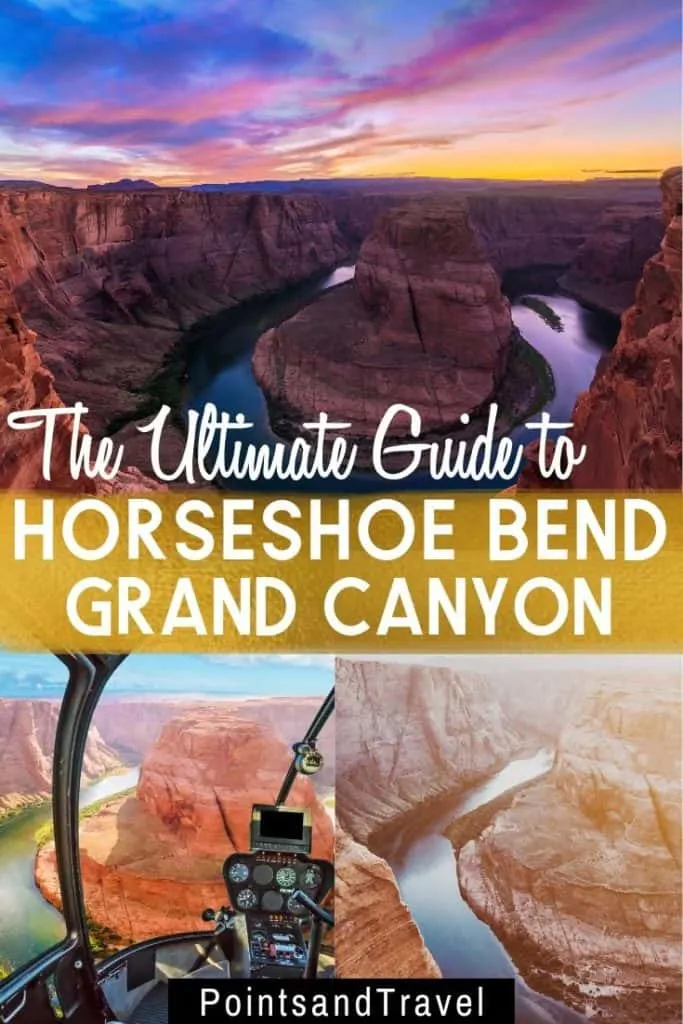 Like I mentioned earlier, the Arizona desert can sometimes be unforgiving in the summer and so it is important to always remember to pack a sufficient amount of water. Even if you visit during the winter, it doesn't hurt to stock up. The area around Horseshoe Bend is flat and expansive and so there is no cover from the sun so do not forget to bring a hat and some sunscreen. Some optional items include a camera and snacks to enjoy while looking over the 1000 ft (300 m) drop.
DO NOT wear flip-flops when hiking to Horseshoe Bend. Although the hike from the highway is only 1.5 miles (2.4 km), you should have closed-toed shoes on at all times. The rocky path to the canyon's edge and the possibility of encountering venomous animals like snakes and scorpions should be reason enough.
Horseshoe Bend is Worth Exploring
If you end up on tour of the nature exposé that is Northern Arizona then definitely take the time to go see Horseshoe Bend. Although this place may get overlooked by the likes of Antelope Canyon and the Grand Canyon, Horseshoe Bend is beautiful and is worthy of a trip. Who knows, this meander of the Colorado River may be the untouched gem that will be perfect for your next Instagram post! You will not want to miss the views that the Colorado River has so graciously provided. A true spectacle to see, Horseshoe Bend is a perfect stop on your next nature excursion.
Author: Diego Maloney
Diego Maloney has traveled to 27 countries in his short 23 years. He has lived in 4 countries on three continents (Chile, Jamaica, Spain and the United States). He has the heart of an adventurer having run with the bulls in Pamplona, sandboarded in the Sahara Desert, hiked Machu Picchu and scuba dived with sharks in the Caribbean. He loves football (soccer) and geopolitics and hopes to make a career out of these passions in the form of global security for events like the FIFA World Cup.