We started our way down a long and windy outdoor walking path. Not even realizing what we would find at the end.
We had hopped off the bus from Santa Margherita and found the walking path to Portofino and then up to Hotel Splendido. Hotel Splendido is on a hillside overlooking the picturesque harbor of Portofino with its luxury yachts bobbing in the water. It is one of Italy's most glamorous retreats, a place to see and be seen. We weren't quite glammed up, since we had been hiking in the outdoors for a mile or two, but hoped they would invite us in any way!
Upon arrival, the only thing you can do is gasp. Gasp at the beauty of this place and its view. They were gracious and kind to our group, having set out a special place for us and gave us cold water to quench our thirst. One by one, we used their facilities and came out refreshed and ready to capture this place in our hearts. It didn't take long. As I slipped away from the group to catch that view one more time, it was stunning beyond belief.
This hotel is one of a string of hotels owned by the Belmond Corporation. They truly spare nothing for your comfort.
Making my way out onto the luxurious patio, camera in hand and one around my neck, which is my typical travel style, I was told "no photographs" as they did not want to disturb their guests. So you can rest assure that they take every guest's privacy very seriously. It was all I could do to put a great big smile on my face and nod in agreement, but, I know myself and just had to get at least one little photograph. Back to the group, we sat in on a meeting and talked for a while, but again my mind wandered to imagine what truly this place had to offer its guest.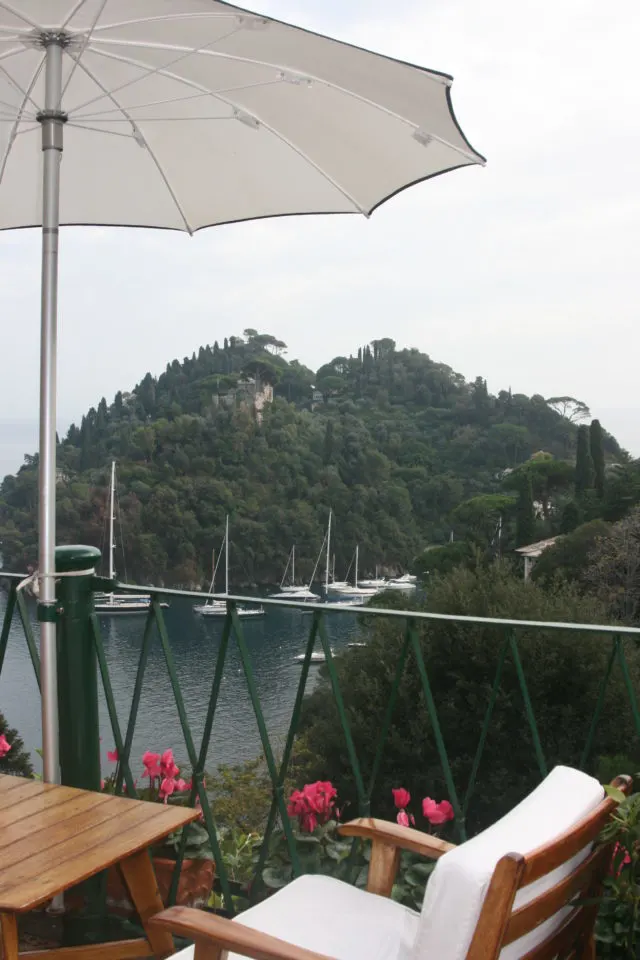 Hotel Splendido, Portofino, SpendidoItaly
Excusing myself, I went out on the balcony and walked along the patio until I saw the negative edge swimming pool and the private pool that strutted out over the Mediterranean Sea. What a glorious place God has made for us to admire. The view was stunning beyond words. I was only at Hotel Splendido for a conference and so did not get to enjoy the innards of such a wonderful retreat. I primarily write about value luxury and this is not that, it is the real deal, luxury at its finest, this is a splurge and one I would do gladly!
It is Italy after all!
And while you are here, take a day trip over to Camogli, you won't be disappointed!
RECOMMENDED READING:
Portofino, Italy: At least Once in a Lifetime
Shoo Fly! Chuflay! (Eat here!)
The Poetry of an Old Fisherman's Village: Bocadasse, Italy
Disclosure: As is common in the travel industry, Dr. Maloney was provided with accommodations, meals, and other compensation for the purposes of review by the Hotel Splendido. While it has not influenced her review, PointsandTravel.com believes in full disclosure of all potential conflicts of interest. All Photos by the author.