Shoo fly! Shoo fly! ChuFlay! Fly, fly away… not once did I have to shoo a fly away from here! Not here at the ChuFlay Bar and Restaurant in Portofino, Italy! Here they had fine Italian waiters in snow-white uniforms to do it for me, if, in fact, there was even a fly within 1000 meters of our front-row seat at the stunningly perfect Portofino village.
I was graciously asked to lunch to visit the Hotel Splendido's sister property Splendido Mare and its fabulous restaurant the ChuFlay Bar, which got its funny name from shooing flies so many years ago. My how times changed in this jet set region of Italy.
The setting is as stunning as the food is brilliant. Perfectly prepared with nothing left out, including one's imagination. Before our first course was served, they brought out Prosecco, a sparkling white wine made from the Glera ("Prosecco") grapes. In 1754, the word "Prosecco" appears for the first time in the book "Ill Roccolo Ditirambo", written by Aureliano Acanti:
"And now I would like to wet my mouth with that Prosecco with its apple bouquet",
Which is exactly what we did and how it tasted.
As soon as we took a seat on the terrace bordering the bustling Piazzetta, the first course arrived. I ordered prosciutto with melon
and others had grilled vegetables in season served with extra virgin olive oil.
Before we begin to partake of these amazing flavors, white coats were there to offer freshly ground pepper, extra virgin olive oil, and freshly sliced parmesan cheese. These waiters are top of the line quality and are there at your every beckoned call. The service is exceptional!
Then we had flowing white wine from the region and again we clanked our glasses together to wish each other "Buon Salud", ("good health") and that each of us would return again to this tiny picturesque village in Italy.
Soon enough, other flavors begin to find their way to our taste buds with gnocchi made with pesto and tomato mixture, an unusual combination for the region and honestly, a wonderful one.
Since it was lunch, I went light with a fresh grilled vegetable salad with goat cheese,
and others had the sea bass, which is the specialty of this region since it is caught fresh daily.
Overall, for an extra special day, you will want to pick ChuFlay as the place to have a nice lunch or dinner in the village of Portofino.
Where: Portofino, Italy
Directly across the harbor in the village of Portofino, underneath the Splendido Mare.
Tip: Gentle piano music fills the air each evening until midnight.
Costs: 12 E-40E, Splurge!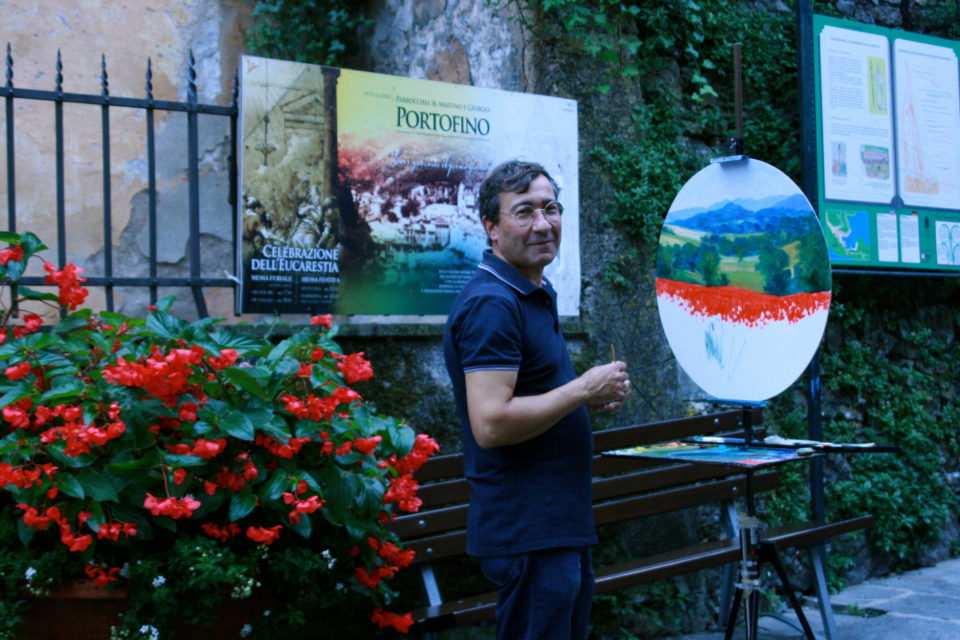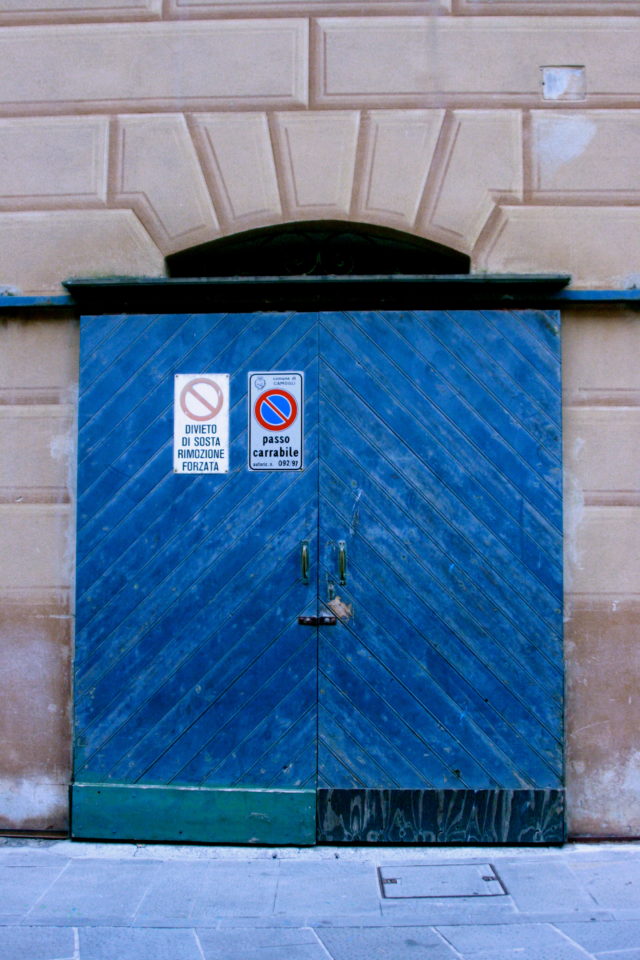 RECOMMENDED READING:
Authentic Italian Recipes for the Soul
Tuscany Region, Italy:
Luxury Italy: A Journey for the Soul
Lazio Region, Italy:
5 Reasons to Rent an Apartment in Rome
Get the Scoop on the Best Gelato in Rome
Tiber Island: A Tiny Island in the Middle of Rome
Campagna Region, Italy:
The Abbey of Montecasino and Herculaneum
Positano, Italy: Bellisimo Part 1
Positano, Italy Bites Deep: Part 2
Furore, Italy: The Most Beautiful Place on Earth
Emilia-Romagna Region, Italy:
La Bottega del Legno: The Woodshop in Forli, Italy
First Words: La Biblioteca Malaestina in Cesena, Italy
A weekend trip to Cesenatico, Italy
Altavita Winery: The High Life of Cesena
The Magnificient Masselina Estate and the Women of Faenza, Italy
Veneto Region, Italy:
A Voyage Thru Time: Things to do in Venice, Italy
Puglia Region, Italy:
The Power of Travel Seen Through the Eyes of a Travel Company
Liguria Region, Italy:
Portofino, Italy: At least Once in a Lifetime
Genoa, Italy and the BW City Hotel
Treat Yourself to the Suite Life: Hotel Splendido, Portofino, Italy
Hotel Splendido: Absolutely Splendid
The Poetry of an Old Fisherman's Village: Bocadasse, Italy
Italy Revealed: Camogli, Italy
Le Marche Region, Italy:
Food, Friendship, and Wine in Le Marche Region, Italy
The Lost Art of Print Blocking in Carpegna, Italy Regenerated
Calabria Region, Italy:
Disclosure: My meal at the Chuflay Bar and Restaurant was courtesy of Hotel Splendido, an Orient-Express Hotel.
Tip: Do not go to Delfin Restaurant, as my service there was horrid and they charged a "sitting fee" of 14 euros for two people if you appear to be a tourist. Although they have a good location, it is not as superb as the Chuflay and the Chuflay white coats will treat you with respect. While I was at the Delfin, the waiter leaned over to remind me that the tip was not included in the bill (but the sitting fee of 14 euros was noted on the bill). I am sure you can imagine what kind of tip he received.