The German dance floor of Clarchens Ballhaus has seen it all, from the tango in 1913 to the Cuban Rumba (banned by the Nazis) to the Macarena and, more recently, was actually used as a set for a Quentin Tarantino film! But in all honestly, it was one of the best experiences I ever had while in Berlin traveling. Truly, it is one of the most interesting things you will come across while in Germany. This old German dance hall has literally been through it all. In Germany, they call dance halls Ballhaus. I find this such a funny word that even my teenage son would get a giggle out of!
Clarchens Balhause was opened on September 13, 1913, by Clara Bühler and her husband Fritz and was called "Bühlers Tanzhaus". They both loved to dance and gave life to the dancehall with their energy. So late one night, while out with other travel friends after a grub crawl, we went to Clärchens Ballhaus to check it out!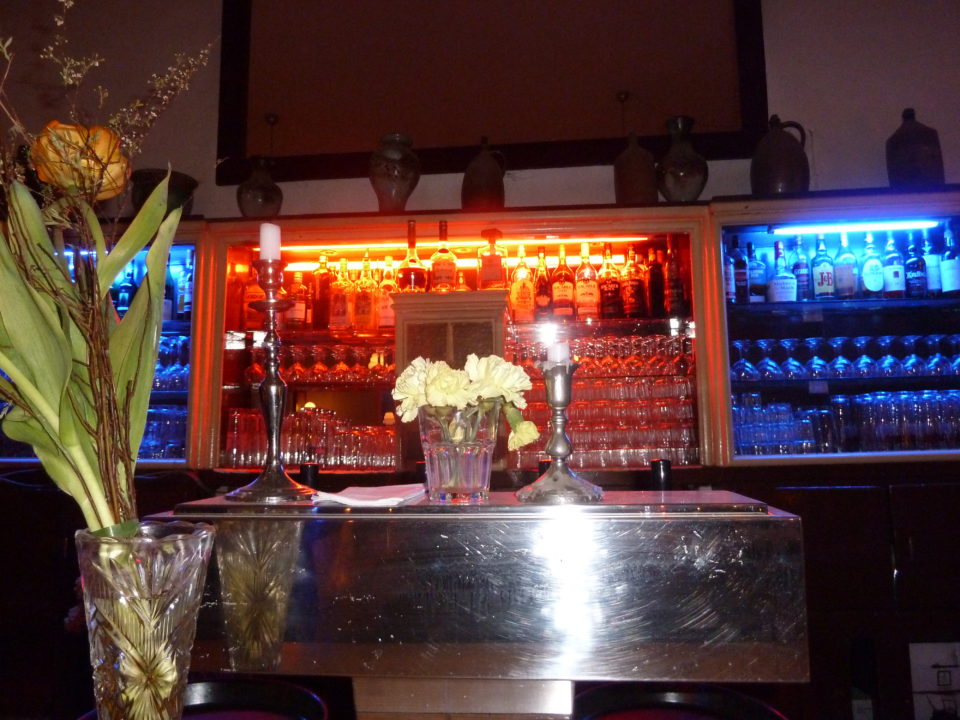 Swinging in a Ballhaus in Berlin, Germany
Clarchens Ballhaus is one of three original dance halls in Berlin to survive both world wars. It's one of the few places left in Berlin where the roaring decade keeps its heart beating. This extraordinary old-school dancehall has been a favorite of light-footed Berliner's since it first opened in 1913 and now has acquired a whole new popularity. It seems to attract party-hard hipsters and old-school swingers alike to come to the sounds of swing, tango and occasionally Abba, Tina Turner, and even Mr. Sinatra himself.
---
Put on some old school blue eyes music while you read this post to get the true feeling of this place.
---
Let's Dance!
I knew instantly that this place had a unique blend of old and new that I had never experienced before in the USA. It provides a glimmer of nostalgia that we all hanker for in a city that's seen too many hard times. The Chairman of the Board was playing upon our arrival as we creaked open the door. Think old school with a modern twist. Our group snagged a couple of large tables right off the dance floor and we considered ourselves lucky, as it was crowded this weekday night.
Dancing can be a Spectator Sport!
Most of my enjoyment came from being a spectator, watching how serious these swing dancers were as they waltzed all over that dance floor without missing a beat. It didn't seem to matter who was in their way because they just waltzed wherever they pleased all over the dance floor!
I had read that tango, cha-cha, and swing dance classes were offered here throughout the week, in case you weren't quite ready to show off your budding dancing skills. But I can tell you that if this is what they looked like during the weeknight, then I had better stay far away on the weekend when the seasoned pros turn out. These guys are serious about their swing! And most of them were such great dancers!
Beer Garden Included
There is also a beer garden in the back that is the perfect place for people watching and drinking under the stars. In case you want to go, here is where it is located: Clärchens Ballhaus, Augustrasse 24.
Clarchens Ballhaus Future?
Unfortunately, after writing this post back in 2013, I have heard mutterings of what might happen to the Clarchens Ballhaus. This legendary Berlin institution may close for good. Clarchens Ballhaus is facing an uncertain future at this point. After a blow-out New Year's Day feast, the dance hall will close on January 1 for a "complete renovation. It is under new ownership and nobody actually knows when it will open again.