Germany is the seventh-largest country in Europe and has a population of 81 million people. It shares borders with 9 European countries and has 16 states, each with their own constitution! Who knew it was that large? I certainly didn't when I had a chance to visit Germany on my historic Germany tour. But I can say that I learned a lot about Germany on this visit. One thing everyone told me while I visited was to be sure and come back to visit Germany in the Spring!
---
A Germany Spring!
---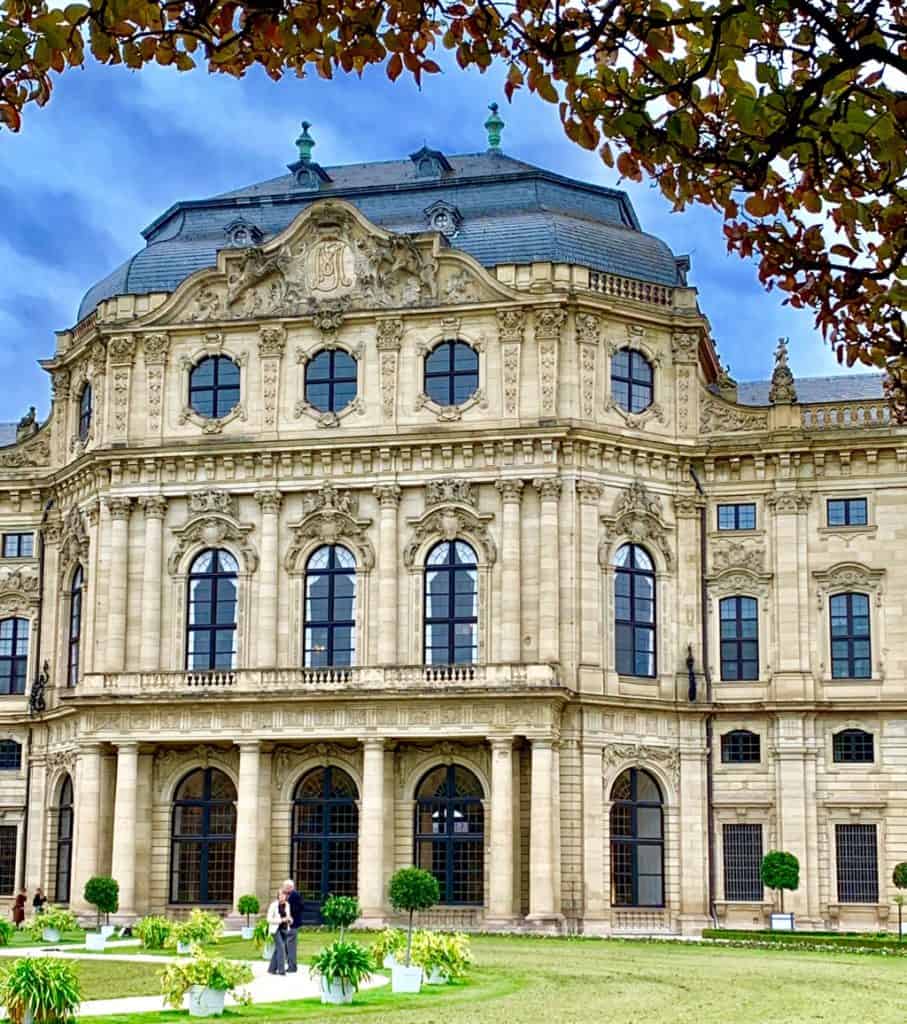 As you know, Germany has been notorious for many things throughout the years, including the rise and fall of Adolf Hitler and his disaster known as the Holocaust. But if you think tours of Germany's failures are the only thing that brings visitors to Germany, then you are completely wrong. Germany has been a tourist destination for many people around the world for many years because of its rich history, its culture, and its delicious food.
Best Places To Visit in Germany in the Spring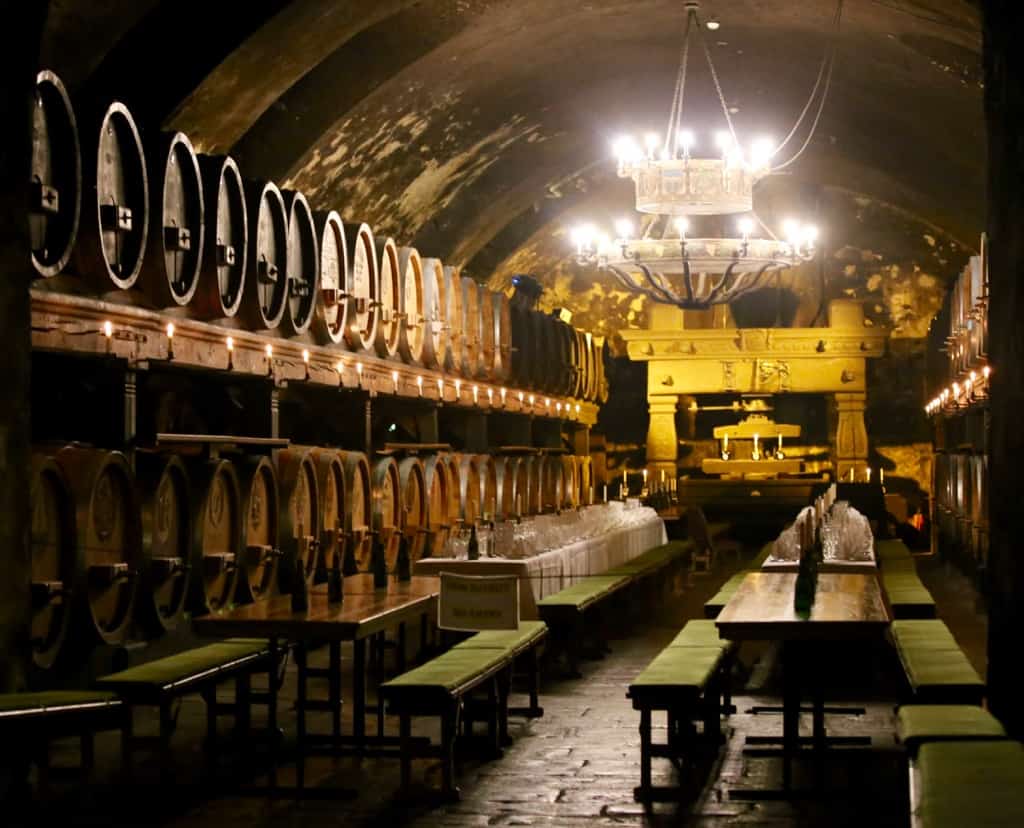 Germany is a gorgeous destination to visit, no matter the season. Whether you are visiting in the Spring, Summer, Autumn, or Winter, there is something for everyone from young to old! So what cities do I recommend you to visit during springtime in Germany? Follow along to find a wonderful way to visit via the train system that has you beginning in Berlin and ending in Frankfurt with a lot of fun in between! But first, a few fun facts about Germany!
A few fun facts about Germany: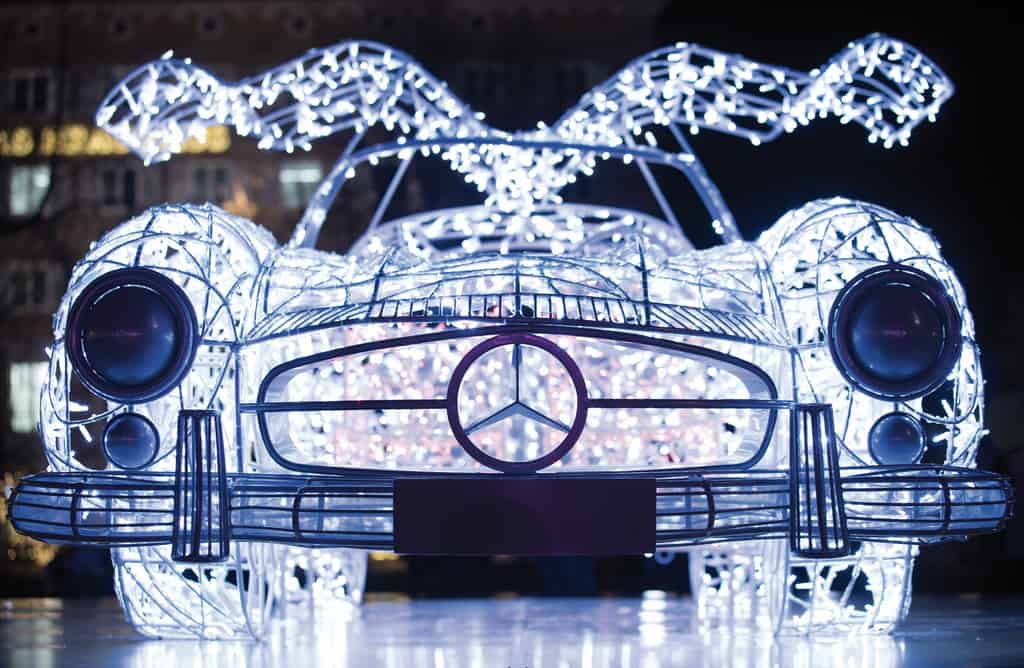 The Christmas tree tradition came from Germany, plus the Christmas Markets in Germany are world-famous!
Bread, beer, and sausages are famous in Germany. Plus, beer is officially considered a food in the state of Bavaria Germany! Can you believe that?
Germany is the EU's largest economy.
Car manufacturers in Germany are some of the most popular cars in the world!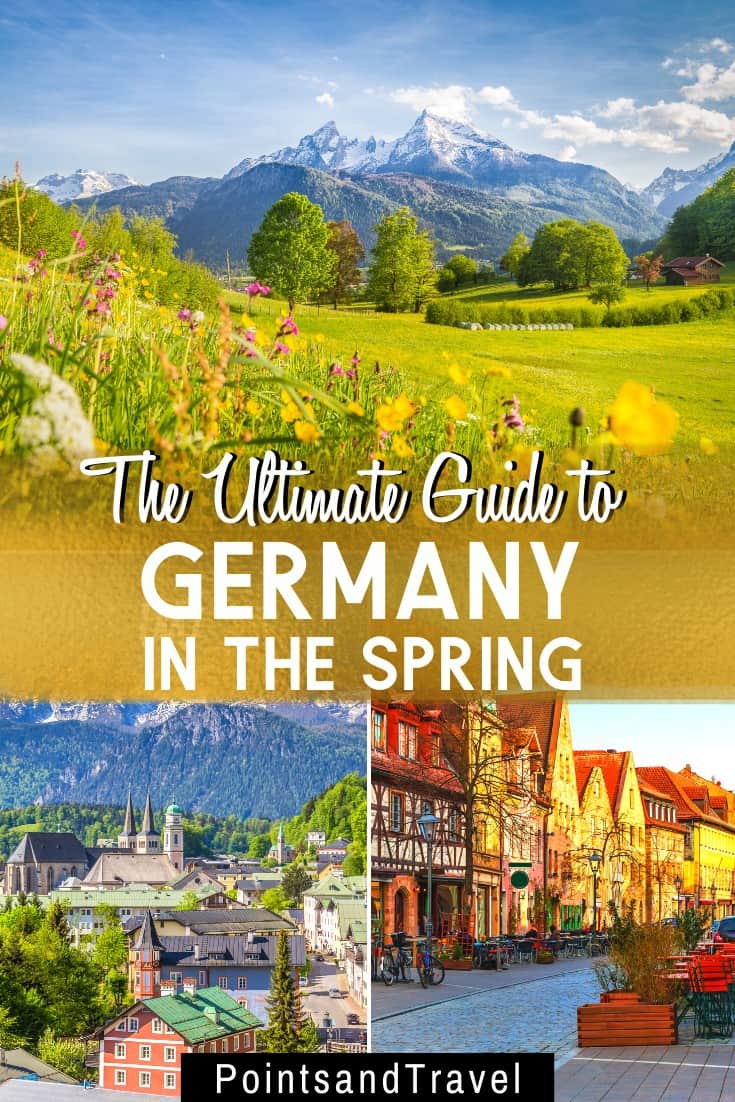 With so many wonderful things to learn about Germany, why not take a historic city tour using the itinerary below that I created and visit Germany in the Spring? Check out what I would consider some of the best cities to visit in Germany. So get out your map and start working on your trip to Germany. Here are the cities I visited and how to do it on a train!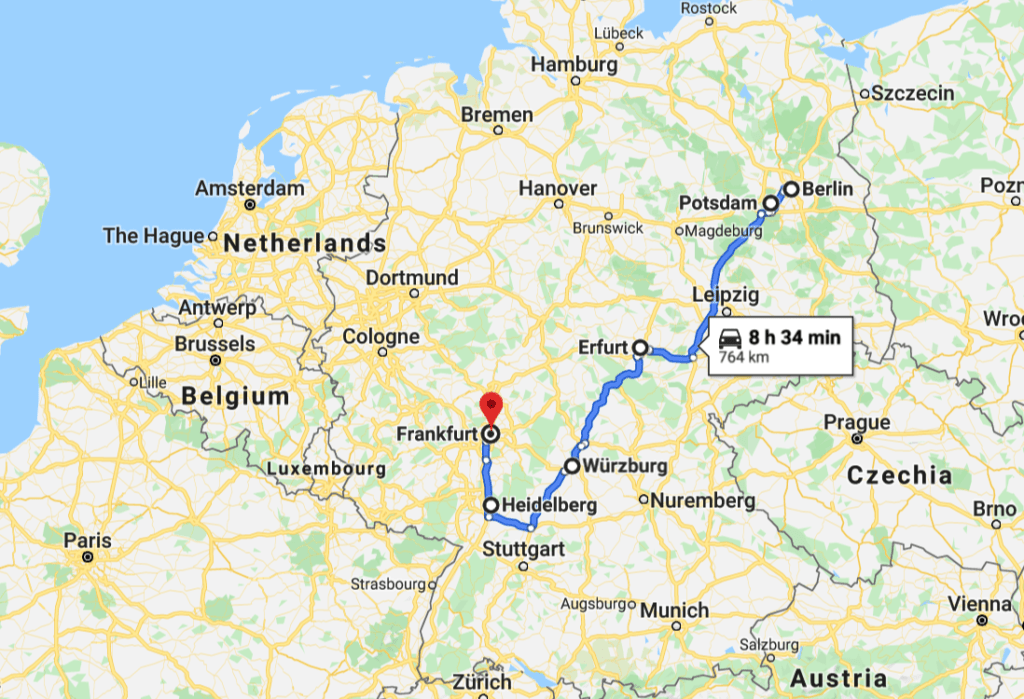 Fly into Berlin on your Historic Tour
Fly into the capital city of Germany known as Berlin. If you have never been to Berlin, then stay a night or two and visit a few of the over 175 museums and 1,700 bridges that Berlin has to offer. Berlin is infamous for the Berlin Wall, which separated the East and West sides of Germany from 1961 to 1989, so go for a visit there and also visit Checkpoint Charlie. Most of the Berlin Wall has been destroyed, but some parts still stand today (mostly painted over with murals and graffiti), yet it is still interesting and a reminder to not forget what happened here.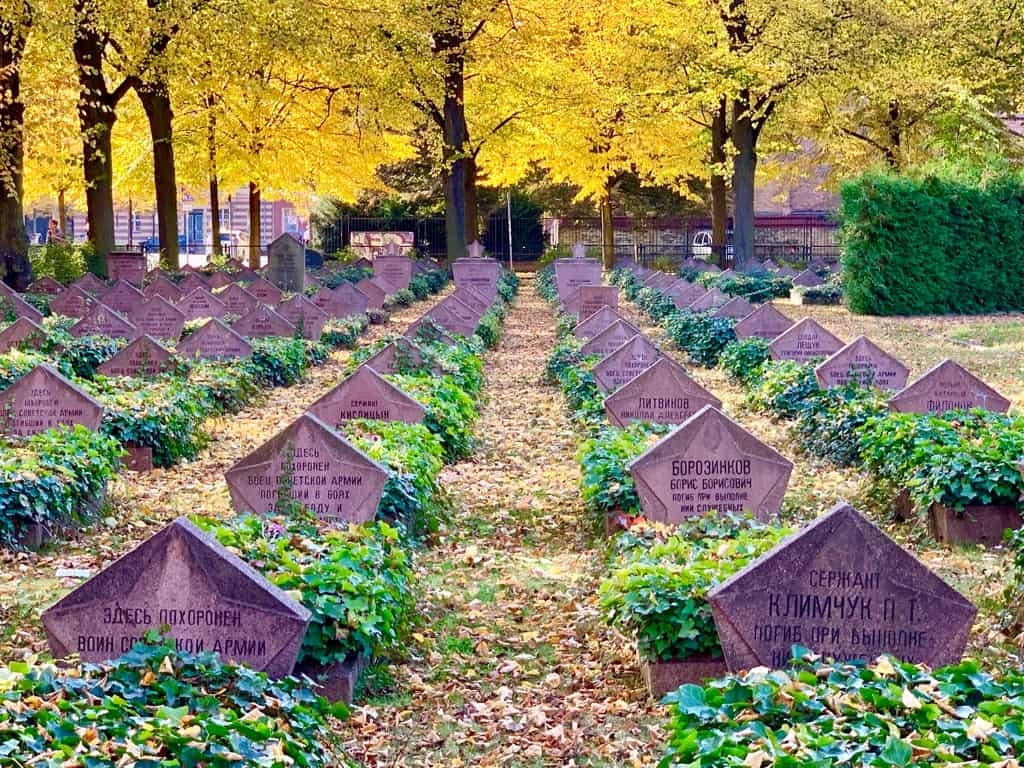 ---
Me and Berlin have a history too! Berlin Blah Blah Blah!
---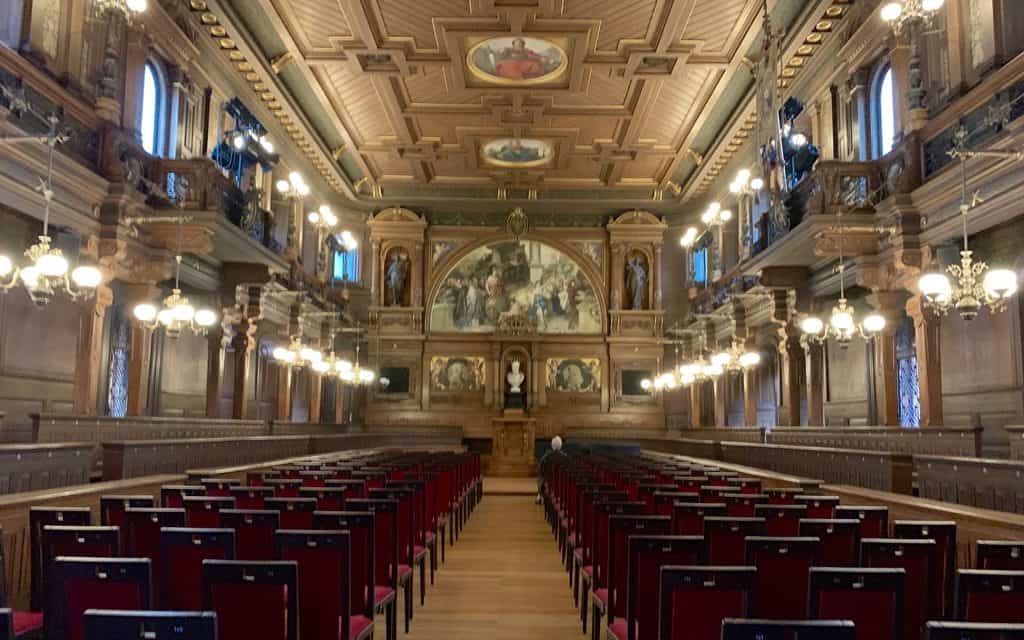 Most people speak English in Germany and it has an easy train transportation system that literally connects you to every corner of Berlin. Other wonderful sights to visit in Berlin are Pergamon Museum, Berlin Cathedral, Brandenburg Gate, Treptower Park, and Charlottenburg Palace. This city is rich in culture and history. Then make your way to Potsdam via a cab or the transportation system in Berlin, which is only about 45 minutes away from the Berlin International Airport.
Potsdam is Not too Far from Berlin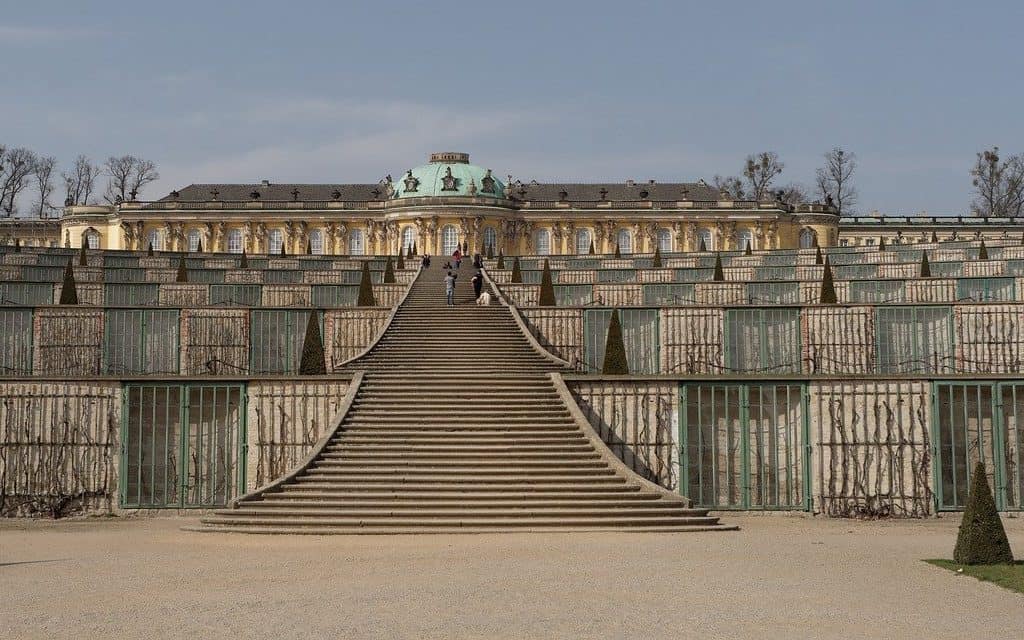 Potsdam is located in the state of Brandenburg and was unfortunately heavily damaged during allied bombings of 1945. An amazing wonder of this city is that most of the palaces remained intact after these bombings, especially the beautiful castle at Sanssouci Park. During the 18th and 19th centuries, Prussian Kings remodeled Potsdam into the beautiful city it is today. So it is definitely worth a visit! One of the most famous squares of the city is Neuer Markt, so stop by for a visit. A significant fact about this city is that it is the birthplace of European film production. From here you will need a train ticket to make your way to Erfurt.
Erfurt, Germany is Magical and a DO NOT MISS City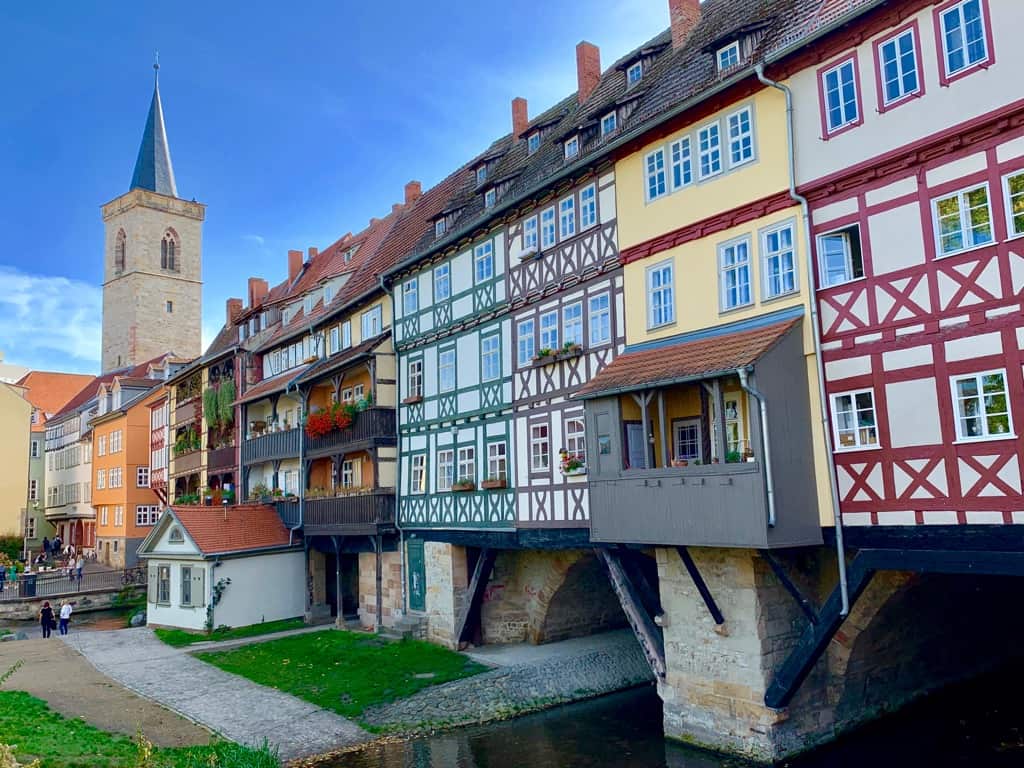 The reformation, religion, and education are very important parts of the city of Erfurt. There are more than 90 chapels, convents, monasteries, and churches throughout the city. Martin Luther entered into the priesthood in Erfurt and helped many people convert to Protestantism during the 16th century. The earliest historically written records of Erfurt can be traced back to 742 AD, as the merchant's bridge is located along the great trade route. Some of the amazing sights to see in this city are Erfurt Cathedral, Kramerbrucke Bridge (Merchant's Bridge), Domplatz, Historische Altstadt, and Egapark Erfurt. Spend the night here and have your train ticket read for your next visit to Wurzburg, Germany.
Old City of Wurzburg, Germany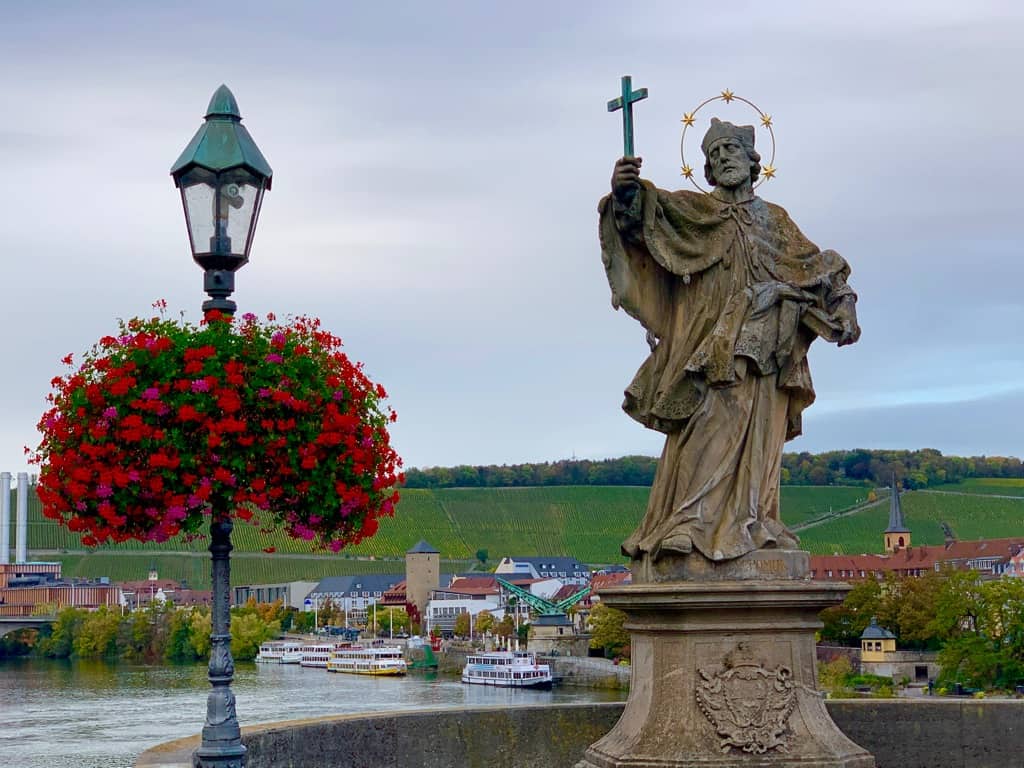 Between 1626 and 1631, Bishop Philip Adolf ordered at least 600 souls to be burnt alive because they were thought to have been witches. So, as you can see, the witch trials did not only occur in Salem, Massachusetts but also in Wurzburg! Citizens of Wurzburg were put to the test when a witch hunt began in the early 17th century.
Aside from this horrific, but historical event, there are many things to see and do here in Wurzburg. The must-see sights and things to do in this city include a walking tour of Old Town, a tour of The Residenz (be sure and see the underground wine cellars), Fortress Marienbery, St. Kilian Cathedral, Market Square, Furstengarten Marienberg, and Romantische Strasse. And the famous Old Main Bridge.
Heidelberg is one of the Most Popular Cities on this Itinerary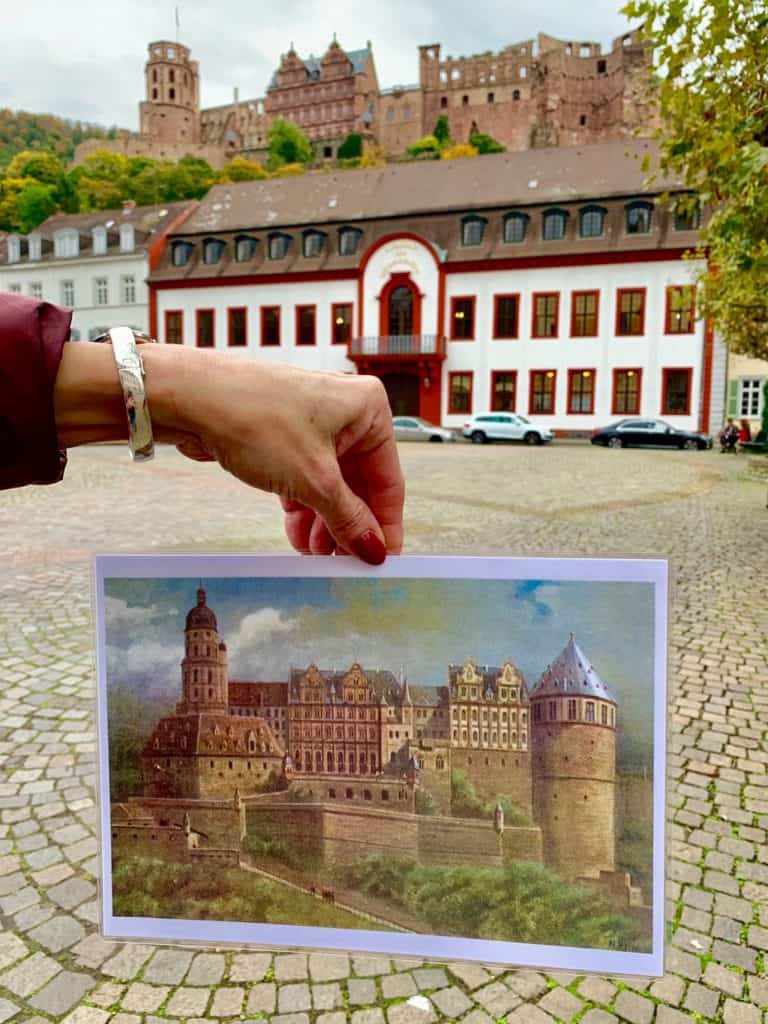 This city famously was spared any destruction during the World War II raids. There is so much charm and character in this small city that more than 3 million tourists visit Heidelburg each year. Upon the hill of Mount Konigstuhl lies the famous Heidelberg Castle. This castle was the palace and home of kings such as Ruprecht, Ludwig III, and Frederick V.
This city is also famous for having a renowned student population along with a student prison where everyone wants to go to! One hidden secret some people don't know about is that Heidelberg is home to a hidden amphitheater that was built by the Nazi Party in 1935! After your fun visit to the charming Heidelberg, it will be time to ride the train to the city of Frankfurt or the Frankfurt Airport (depending on how much time and money you have left to explore!)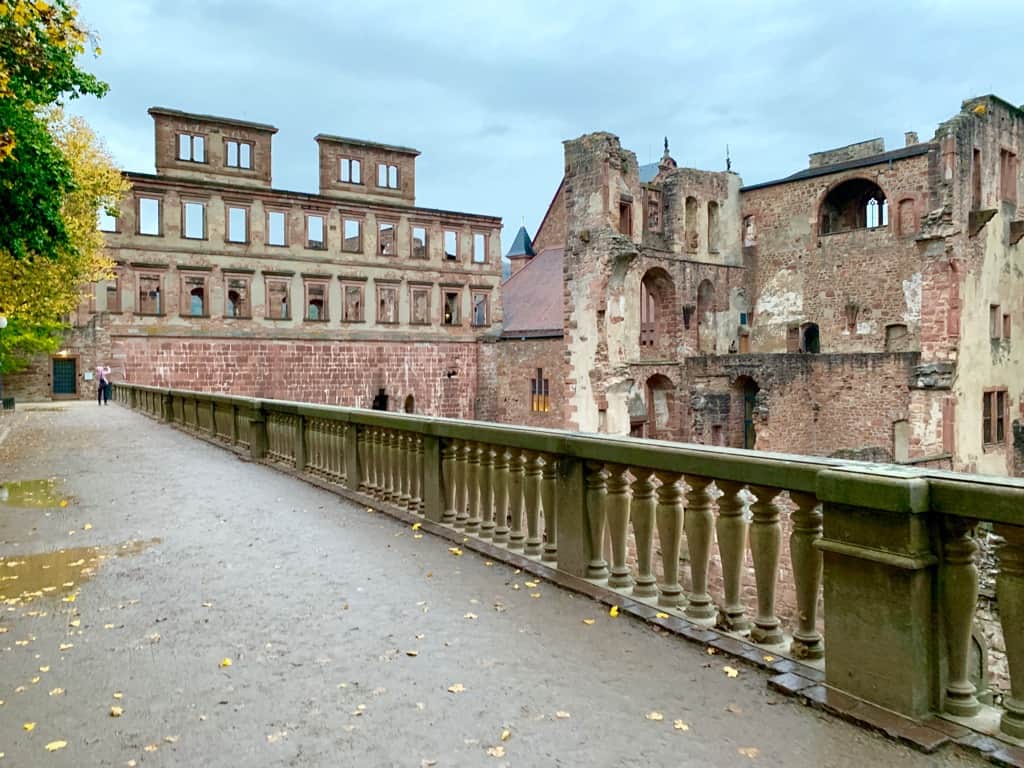 Frankfurt, Germany is a Great City to Fly Out of!
This city was once the capital city of Germany. Although this city is the home of the Frankfurter, its name does not literally mean hot dog. The full actual name, Frankfurt am Main means "main river that flows through the city". A few fun facts about Frankfurt are that in 1835, Johann Philipp Reis invented the first "make and break" telephones in Frankfurt. Also, fourteen of the tallest skyscrapers in Germany are in Frankfurt!
Essential Items to Bring on Your Trip to Germany:
There are certain documents you should never fly without. I have put together a list of the basic travel essentials that you should not forget when traveling to Germany.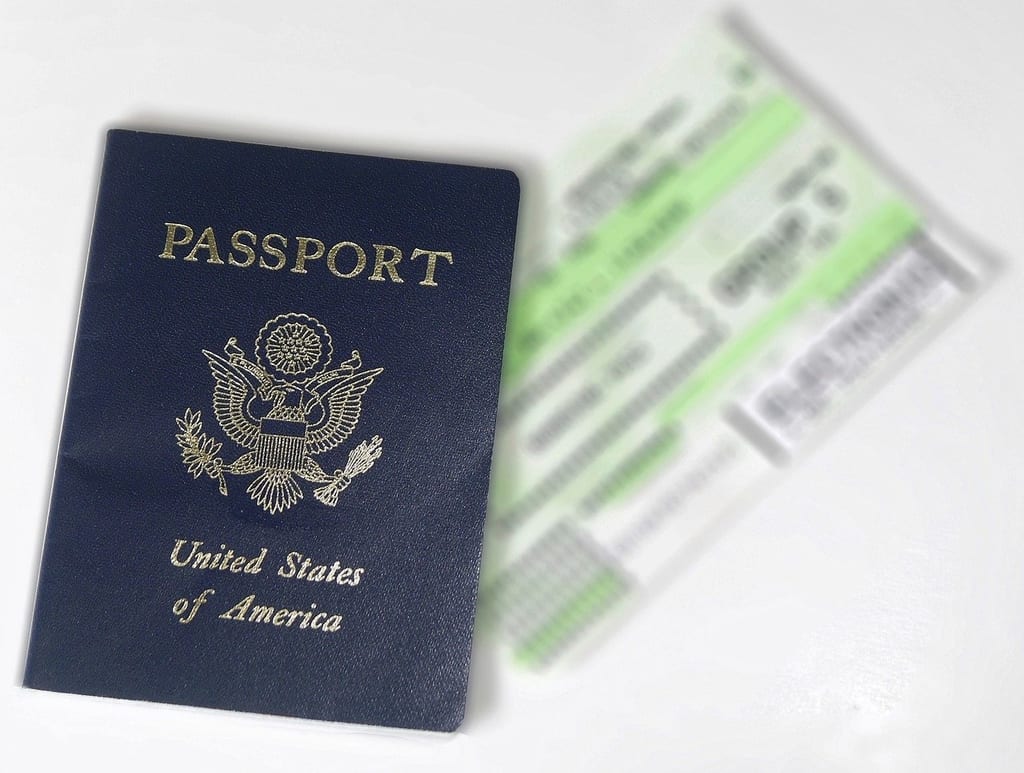 Airline Tickets: Print out your email confirmation for your tickets, that way you always have the locator number handy for the airlines, in case you don't have internet.
Passport: Make sure it does not expire within 6 months of your return date.
Wallet: It is important to keep your credit/debit cards and medical insurance cards together and close by for usage.
Cash: Before you head to Germany in the spring, get some Euros (at a local bank or when you land at the airport's ATM.) It is always good to have cash with you, especially when many European shops still take cash only.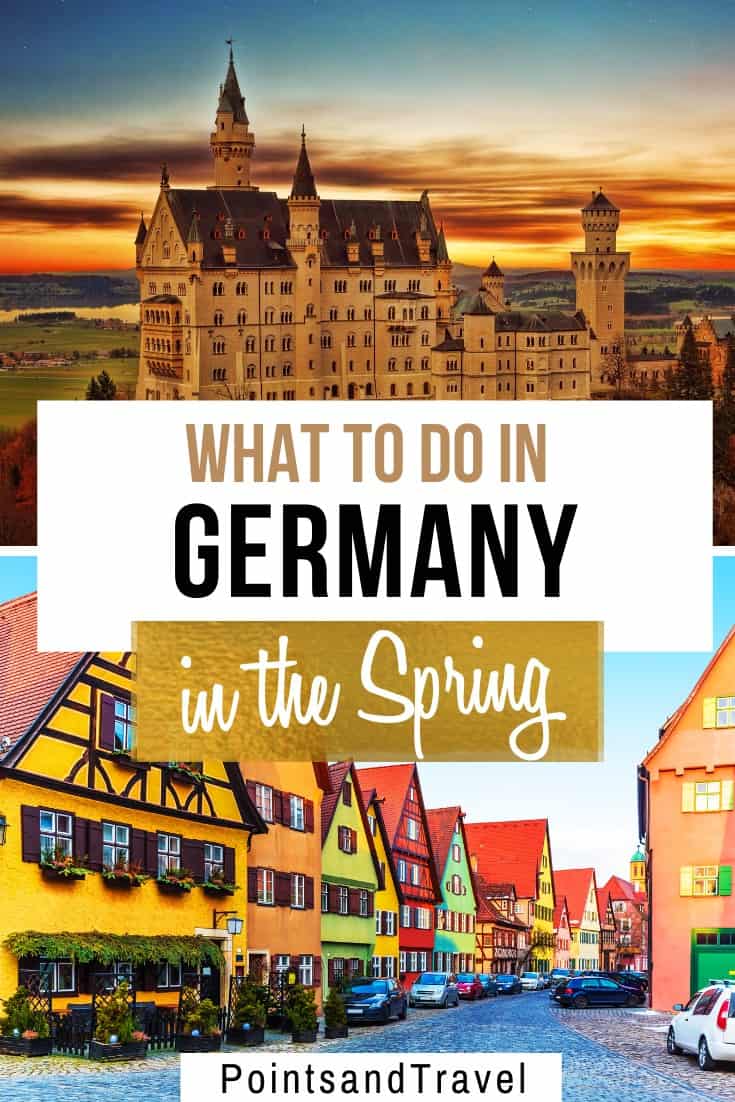 These are the Things I Bring with me when I fly:
Smartphone: Make sure to update all your apps and have the ability to use your phone internationally for text messaging and using the internet (I use Team Mobile.)
Adapters: Germany uses many different types of electrical sockets: "Type C" Europlug and "Type E" and "Type F" Schuko. Keep in mind that voltages are higher than in North America at 220-240 Volts (this usually does not provide a problem except for electric razors and hair appliances).
DSLR Camera with lens (and extra SIM card, batteries, etc)
Power Banks and Chargers for smartphone and camera
Computer or iPad for airplane and editing photographs
Headset and earplugs
On-the-go detergent, like Tide-to-Go (washing in the sink if necessary!)
Portable Wi-Fi Hotspot by TravelWifi
Empty Water Bottle (to fill at airport's fill station)
GPS Watch or you can use an app on your smartphone
Toiletries
Medicine
What Clothes to Pack for a German Spring:
On the contrary to German winters, Germany in the Spring can be quite mild compared to the Summers, which are hot. Temperatures range between 68 F and 86 F. Keep in mind that it can also be rainy and cool. Be sure to pack these important items in your luggage
T-shirts/Tank tops
Skirts/shorts
Light sweaters
Long pants/Jeans
Bathing suit
Sandals, Sneakers, Flip Flops, and Comfortable Walking Shoes
Lightweight Scarf
Sneakers
Sun hat and Sunscreen
Umbrella
Sunglasses
So now that you know what to pack for the spring in Germany, you are ready to make plans to visit the best cities to visit in Germany on a historic Germany tour. Which city do you want to visit first? Come along with me as I take you on a grand itinerary of Germany's historic cities from the top to the bottom. This trip is easy to do on a 5-7 spring day itinerary. You will have a great time and the process is smoother than you think it is going to be on the train system! I hope that you loved this introduction to Germany! You will view the best parts of each of the city's mentioned in this article. I know you are sure to have a good time and plenty of fun, as I know I certainly did.
Germany: Let's go on a Historic Tour in the Spring!
Disclosure: I have been to Germany so many times that I can no longer count, but many of my trips have been sponsored. As is common in the travel industry, I was provided with compensation for the purpose of review. While it has not influenced my review, PointsandTravel.com believes in full disclosure of all potential conflicts of interest. All Photos used in this article are the property of PointsandTravel or PointsandTravel has been granted the usage of these photos. There may be affiliate links in this post.