No visit to Germany is complete unless you get a chance to visit a few of its famous German Landmarks. Germany has such an abundance of age-old landmarks thanks to its rich history dating back more than two millenniums. I have created a list of must-see palaces, cathedrals, castles, ruins, medieval towns, walls, forests, bridges, and even Christmas markets to visit.
---
German Landmarks
---
Being filled with a landscape of mountain ranges, rivers, forests, and beaches, this country embodies what it is like to be German. From being famous for its autobahn, the making of famous expensive and fast cars to Octoberfest, beer halls, palaces and castles, cathedrals, and yes, of course, the holocaust, Germany has an abundance of landmarks that date back through its rich history.
Brandenburg Gate in Berlin, Germany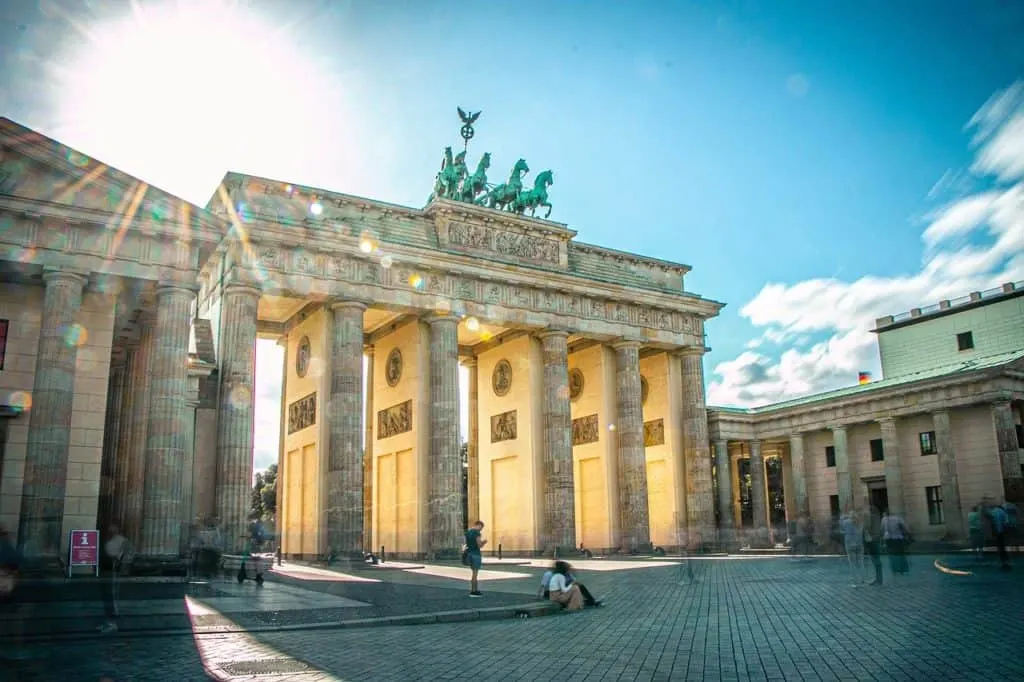 An extremely rich part of Germany's history is displayed at the Brandenburg Gate in Berlin. This stunning monument is the best-known landmark in Germany out of all the Berlin attractions. This Berlin sight is located on the western part of Berlin's city center and directly west of "Pariser Platz". It is also close to the U-Bahn station, so you can get there pretty easily.
The Brandenburg Gate was commissioned by King Frederick William II of Prussia as a gift of peace. This German landmark is famous for being the symbol of a divided Germany from 1961 to 1989. You should certainly take the time to visit this gate because it represents a tumultuous history of European unity and peace.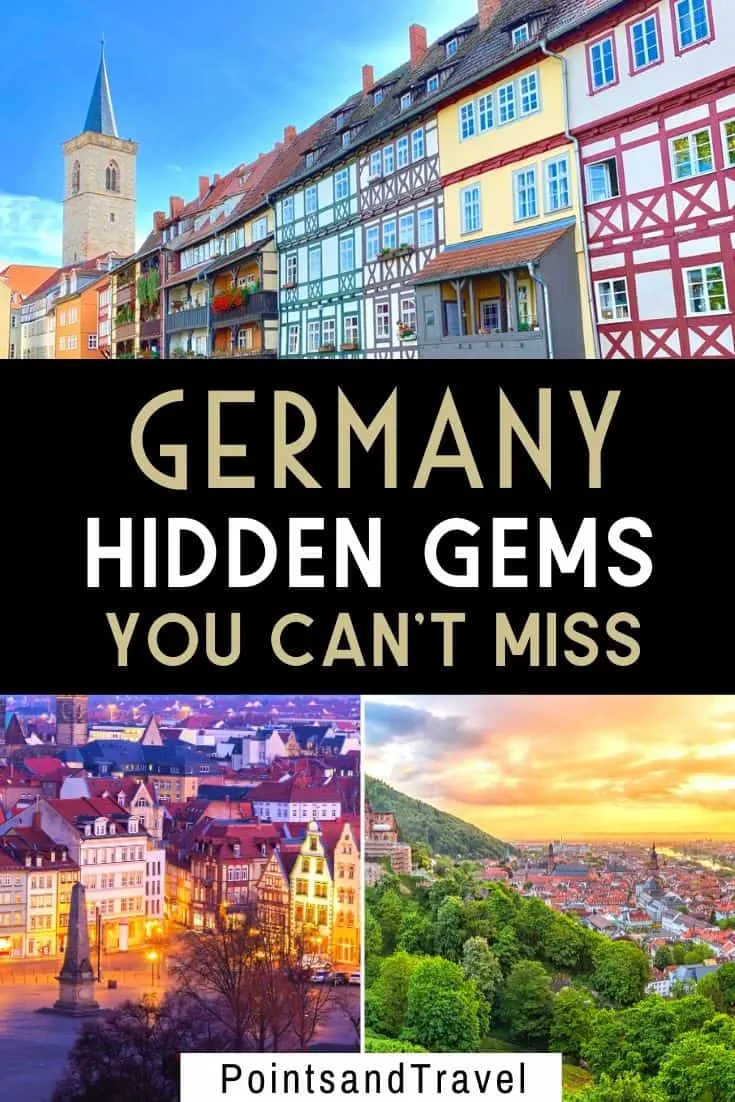 ---
While in Berlin, a fantastic place to stay is the Hotel de Rome, a Rocco Forte property, in the heart of Berlin.
---
German Landmark: Cologne Cathedral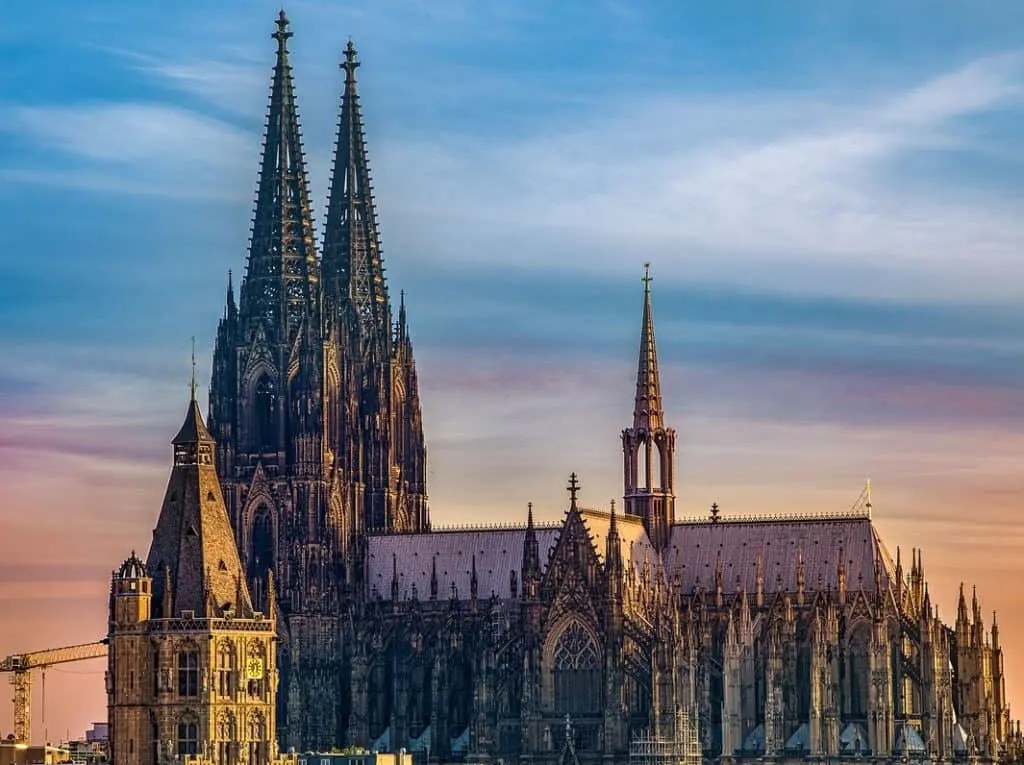 This must-see Germany tourist attraction is located on Domkloster in Cologne, North Rhine-Westphalia, and was built in the 1200s. The Cologne Cathedral is famous for being the most religious attraction in Germany and is the second-highest building in the city. It is the home of the Cologne Archbishop. The true miracle of this 14th-century Cathedral is that 14 bombs hit the structure during World War II and it was not destroyed, leading many to have faith that it was a miracle from God.
A few key reasons to visit this Cathedral is because of its amazing Gothic architecture which took six centuries to build, as well as it is on the list of UNESCO's list of endangered World Heritage Sites. This Germany landmark is loved by all who visit it and is often used as a popular landmark to meet, especially during the Christmas season. A great place to stay here is the Excelsior Hotel Ernst am Dom in the heart of Old Town.
Sanssouci Palace and Park in Potsdam, Germany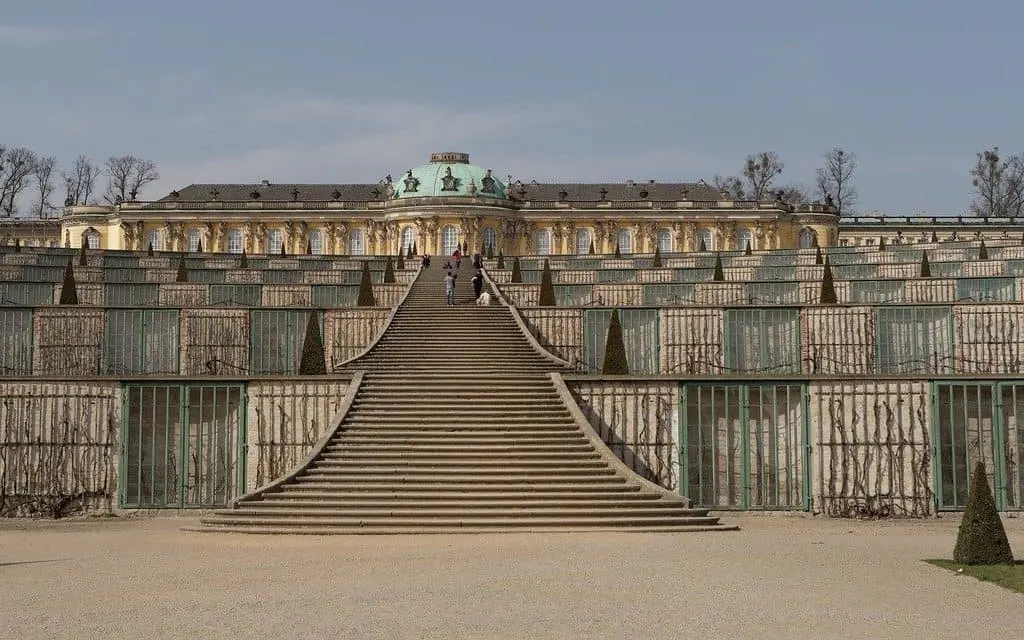 This palace is found on Zur Historischen Muhle in Potsdam, Brandenburg. The Sanssouci Palace was built as a summer home for Friedrich the Great. The literal translation of Sanssouci is "without a care" and that is what Friedrich the Great wished upon everyone during his reign.
It is one of the best places to visit in Germany because of the stunning view of its 700-acre garden, floral beds, and fountains that are found sprinkled throughout the main palace and park area. I truly enjoyed my visit to Sanssouci Palace and it is a must-stop for those visiting Berlin, as it is nearby.
German Landmark: Neuschwanstein Castle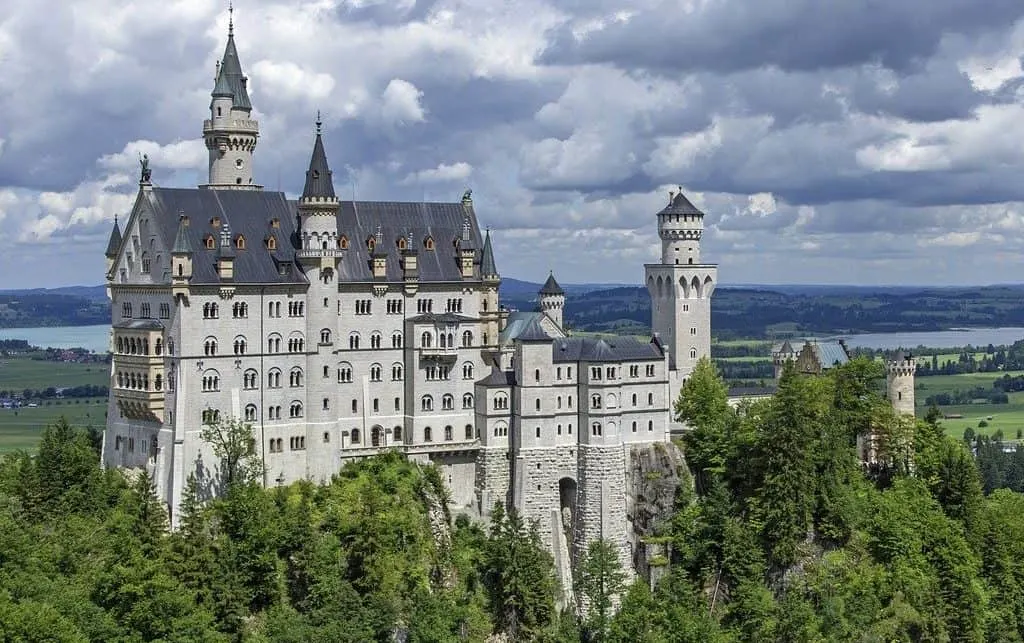 If you are traveling to the southwest of Bavaria, then you will be compelled to visit the Neuschwanstein Castle in Fussen. Germany tourism has been booming during the last few decades and this castle has had more than 61 million people visit it since opening in 1886. Wow! The inspiration for the design came from Ludwig II and Richard Wagner.
This castle is famous for being a "fairytale" castle that has decadent art and evokes medieval myth and fantasy! This castle honors the late King Ludwig II of Bavaria (aka: mad King Ludwig"). The view of Mount Sauling, the rolling foothills of the gorgeous Hohenschwangau Valley beneath it, and the mystical appearance are all reason enough to visit this German landmark and castle. And yes, it was the inspiration behind the Cinderella Castle at Walt Disney's Magic Kingdom.
Nuremberg Christmas Market in Nuremberg, Germany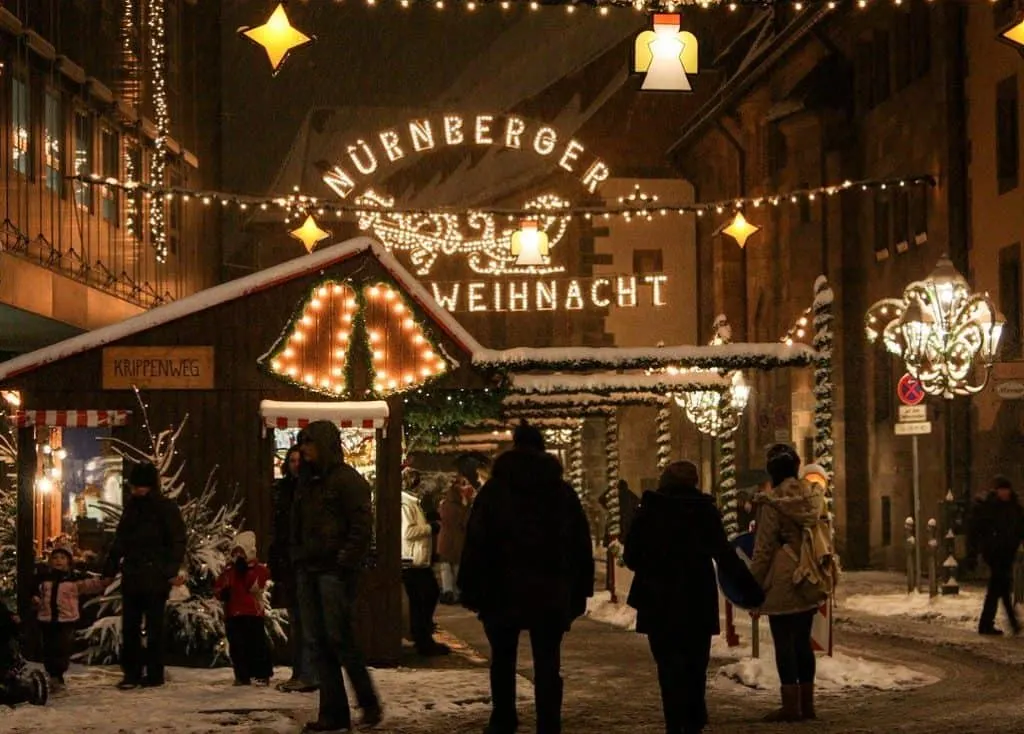 If you looking to head to one of the best Christmas markets then this German destination is the spot. Every year, the city of Nuremberg hosts this stunning Christmas market in the historic Main Market Square. This market is famous for being known as the first "official" Christmas Market in the whole world. The market is usually opened for 3-4 weeks during the Christmas season and it is a symbol of the Origin of ChristKInd. I think you need to visit this market just to taste the mulled wine and to take a bite of a Nuremberg Bratwurst. That way you can experience the true meaning of Christmas the way the Germans do.
---
Interested in Wine Regions in Germany?
---
Landmark Germany: Heidelberg Castle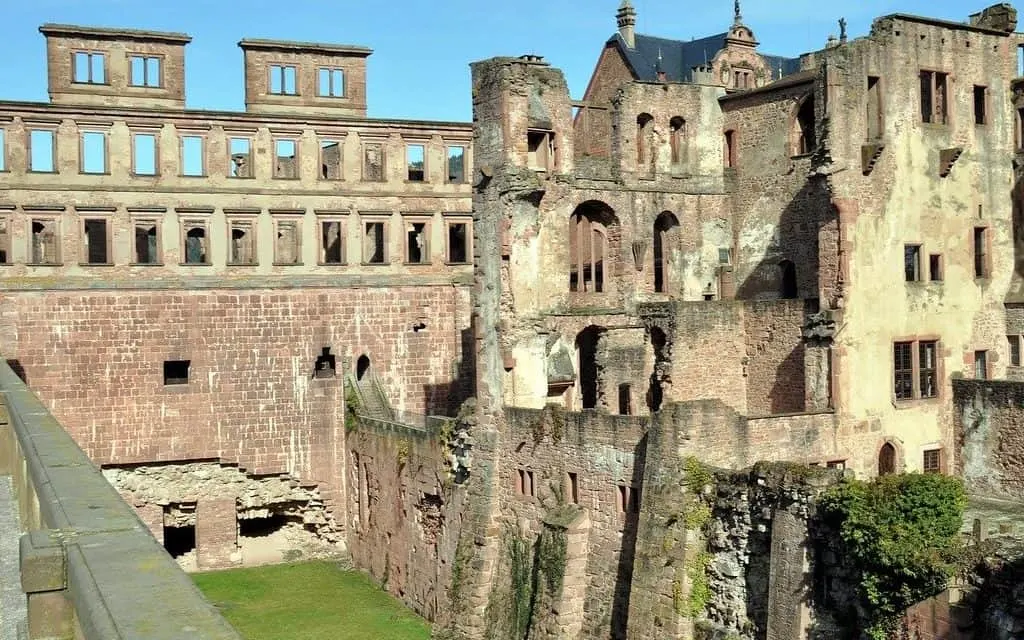 The Castle of Heidelberg is one of those German points of interest that has inspired poets and writers for centuries. The ruins of this historic castle are found on the slope of the Kongistuhl mountain, just 300 feet above the Old Town area of Heidelberg. This castle is famous for being the first German Renaissance place during the 14th century. Many buildings were put together to create the haphazard appearance that we see today. You must check out this castle for its historical beauty, but also to see the biggest wine barrel in the world, the Heidelberg Tun.
Berlin Wall in Berlin, Germany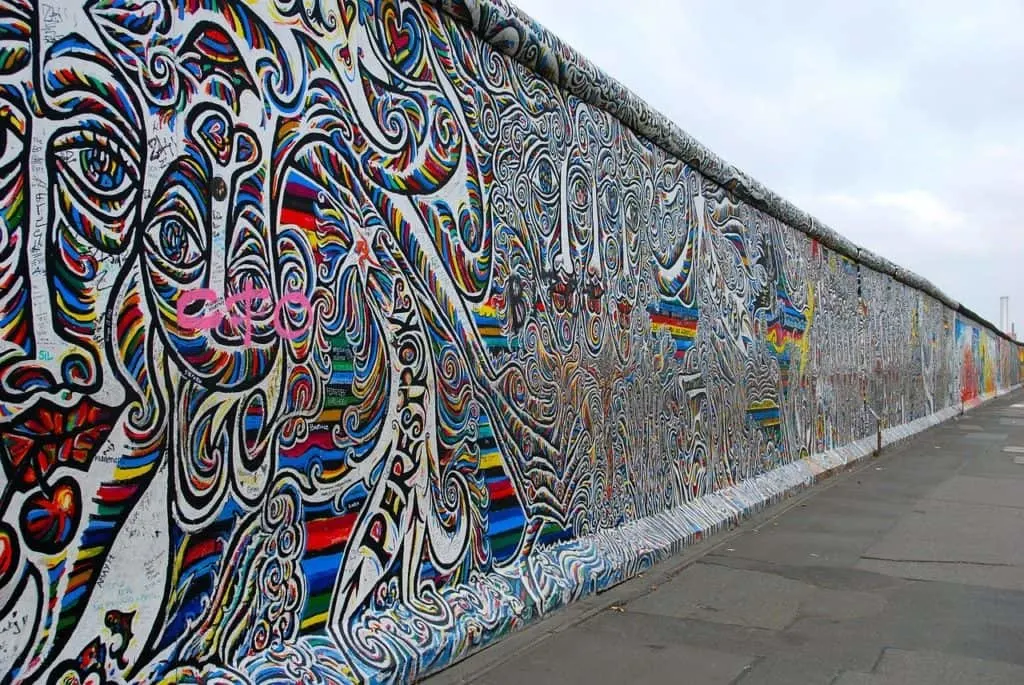 Another Berlin tourist attraction is the Berlin Wall (or what's left of it). This infamous wall was put up in 1961 by Communists to divide East and West Berlin. This wall became the symbol of hate and sadness and the most potent symbol of the Cold War. Many families were torn apart by being divided by this unnecessary wall. The Berlin Wall officially fell on November 9, 1989.
The remaining parts of this wall can be seen near Ostbanhof in Friedrichshain, adjacent to the Topography of Terror, near Checkpoint Charlie, and are sprinkled around other places throughout the city of Berlin. There is an obligation to visit this wall because it represents the official freedom of Germans after years of battles and wars. Afterward, if you just want to have fun and enjoy Berlin, you can certainly swing in a Ballhaus in Berlin instead!
Black Forest, Germany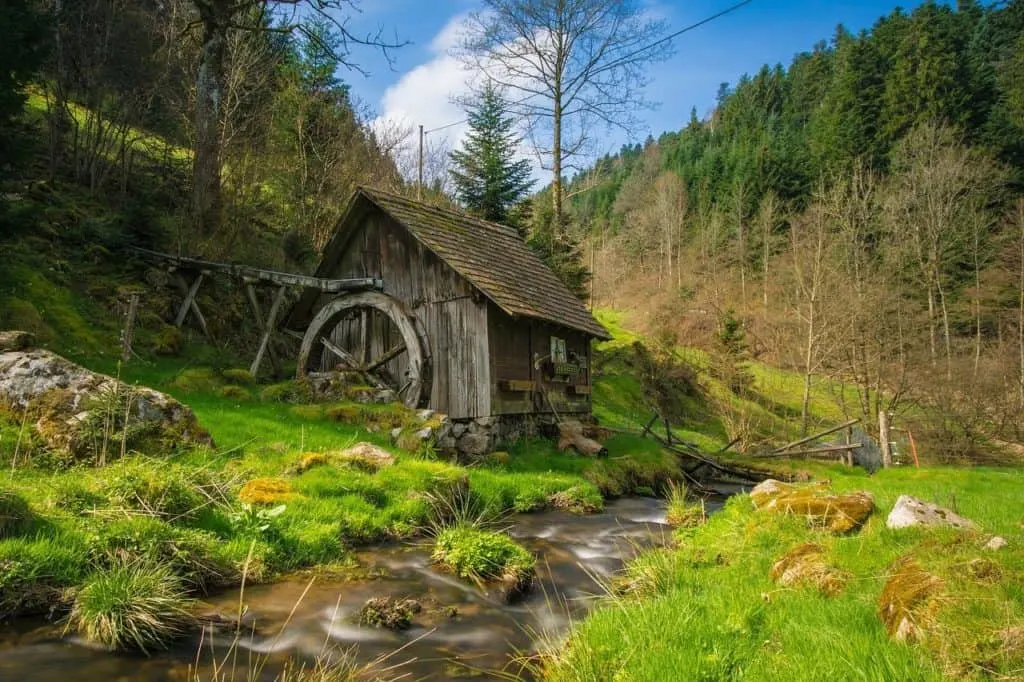 One of the most stunning and natural German landmarks is the Black Forest. This forest is located in the Rhine Valley, in the state of Baden-Württemberg. This southwest forest lays at an elevation of 4,898 feet and spans over 2,000 square miles. The Black Forest is best-known for its typical farmhouses, the famous Black Forest cake, the cuckoo clock, and Black Forest ham. You should tour the Black Forest to see the Danube, Nagold and Rench Rivers, and the Triberg Falls.
Rothenberg ob der Tauber in Rothenberg, Germany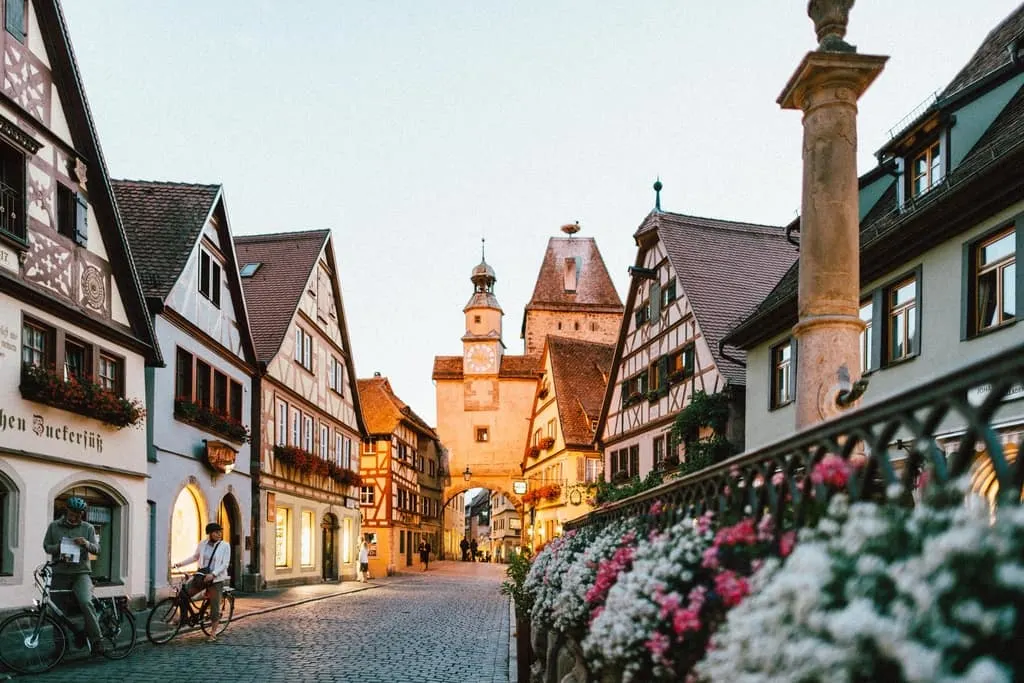 One of the authentic and quaint places to visit in Germany is the village of Rothenberg ob der Tauber. This town is located in the district of Middle Franconia in the region of Bavaria right on the Tauber River. It was known as a self-ruling city from the late Middle Ages until 1803. Rothenberg is famous for the well-preservation of its medieval history, taverns, and architecture.
If you want to see the filming locations of Harry Potter and the Deathly Hallows part 1 & 2, then head on over for your historical and modern tour of Rothenberg ob der Tauber, a stunning German landmark. It is also known as the town that was seen in Disney's Hunchback of Notre Dame.
Old Main Bridge in Wurzburg, Germany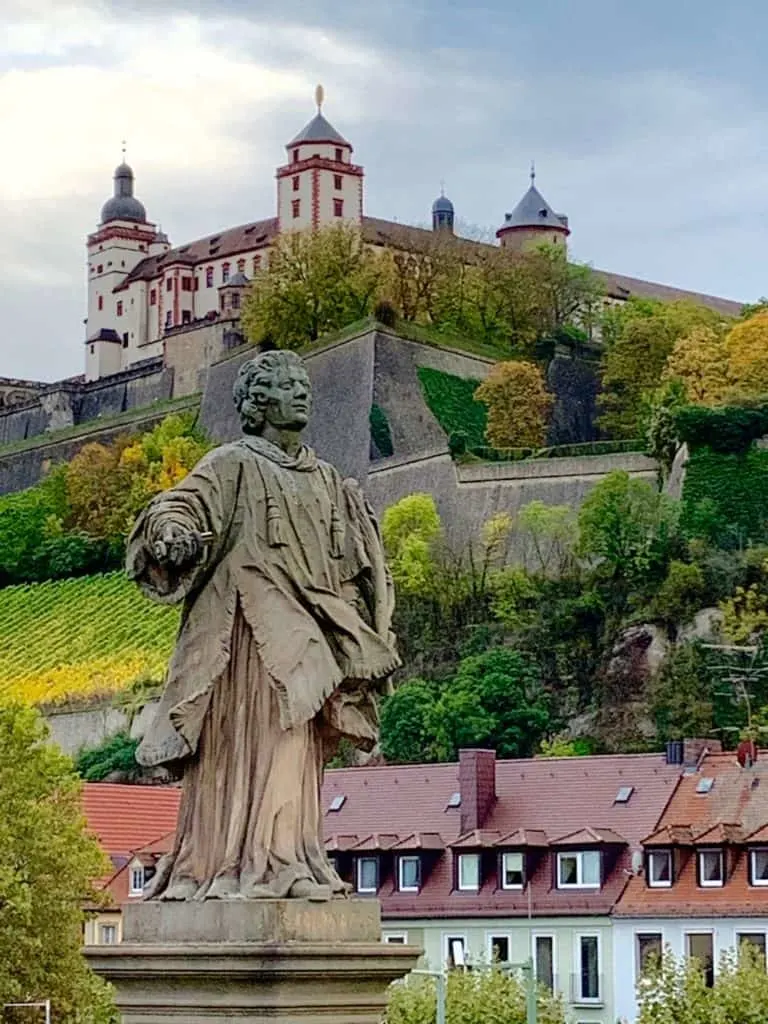 I could not complete this article on German landmarks without including the Old Main Bridge in Wurzburg. This bridge is located in Alte Mainbrucke Wurzburg and was founded in 1473! This bridge is famous for being the first access to connect the town of Wurzburg with the fisherman's quarter and the Main River. You should not skip out on visiting this bridge because it allows you the most stunning views of Fortress Marienberg and a chance to sip wine from plenty of the local vineyards from the Franconia area.
Disclosure: I have been to Germany so many times that I can no longer count, but many of my trips have been sponsored. As is common in the travel industry, I was provided with compensation for the purpose of review. While it has not influenced my review, PointsandTravel.com believes in full disclosure of all potential conflicts of interest. All Photos used in this article are the property of PointsandTravel or PointsandTravel has been granted the usage of these photos. There may be affiliate links in this post.