I am not sure if it is on your bucket list … Ukraine, but it certainly was on mine (and should be on yours!). I can't tell you how excited I was to go back to visit an old Soviet Union country with JayWay Travel. This time, I am going to tour the newly independent (since 1991) Slavic country of Ukraine! Not only that, I am going to stay for a while at the Senator Hotel & Apartments, so come along with me to the hotel in Ukraine Kiev that I am about to review to get things started…
The last time I was traveling with Jay Way Travel, I was lucky enough to take a tour of the Baltic Capitals. I saw some of the most amazing things that I still talk about to this day… things like the Christian Pilgrimage place on the Hill of Crosses in Lithuania (still to this day one of my favorite excursions ever on a press trip),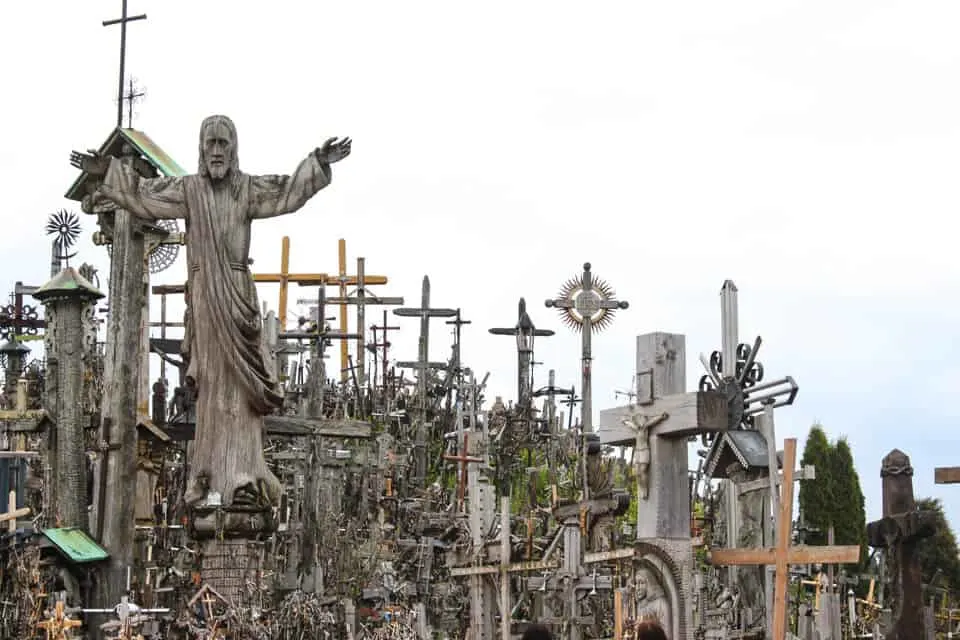 being baptized by earth, fire, and wind after flying over Trakai Island Castle (also super cool), and enjoying the vibrant capital city of Tallinn, Estonia and the Baltic Capital City not to miss (Riga!).
Hotel Ukraine Kiev – Senator Hotels & Apartments
I had the great fortune to experience Senator Hotels & Apartments on my recent trip to Kiev, Ukraine. When researching where to stay in a hotel in Kiev, I chose their Maiden location which is within walking distance of Independence Square. My apartment on the upper floor had a view of the tops of St. Michael's Cathedral golden domes, whereas some of the other rooms had views of the rooftops of Kiev.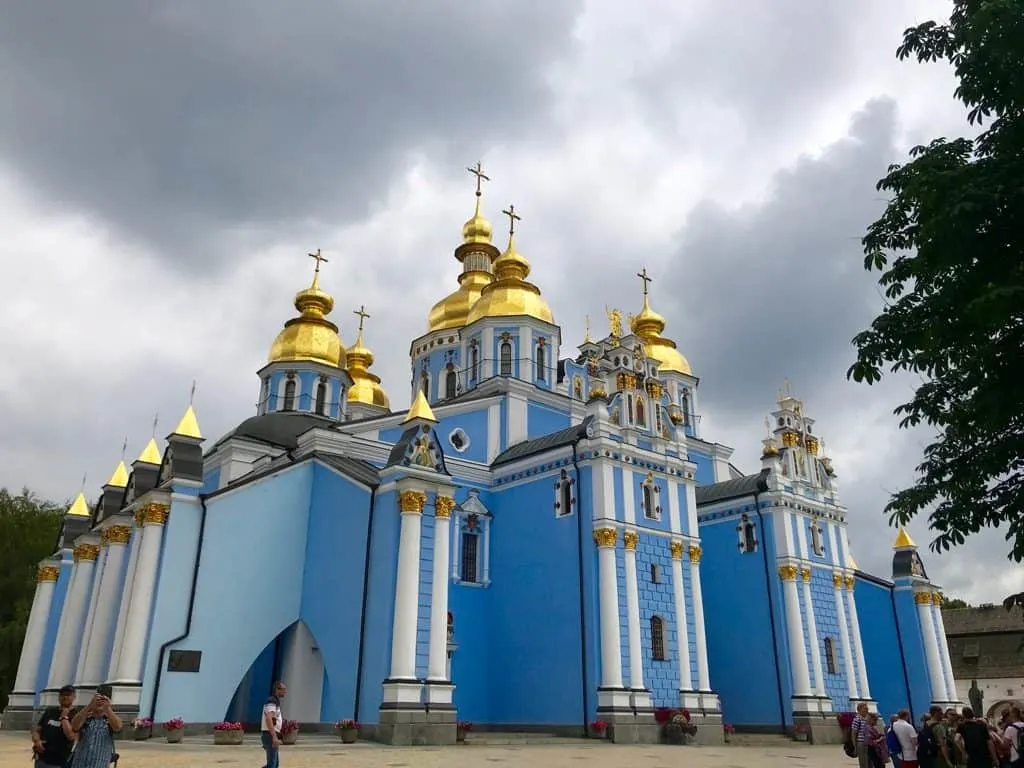 I really enjoyed this area and felt it was an excellent location in town to stay. Of course, all of this was with the great direction and guidance from the expert and boutique travel tour company JayWay Travel Tours that specializes in Eastern European travel. They knew exactly where I should be staying in this far away land! That's the thing about JayWay Travel, they really cater to the individual needs of each of their clients, so you tell them what you want, what type of travel experience you want and they will find and provide to you…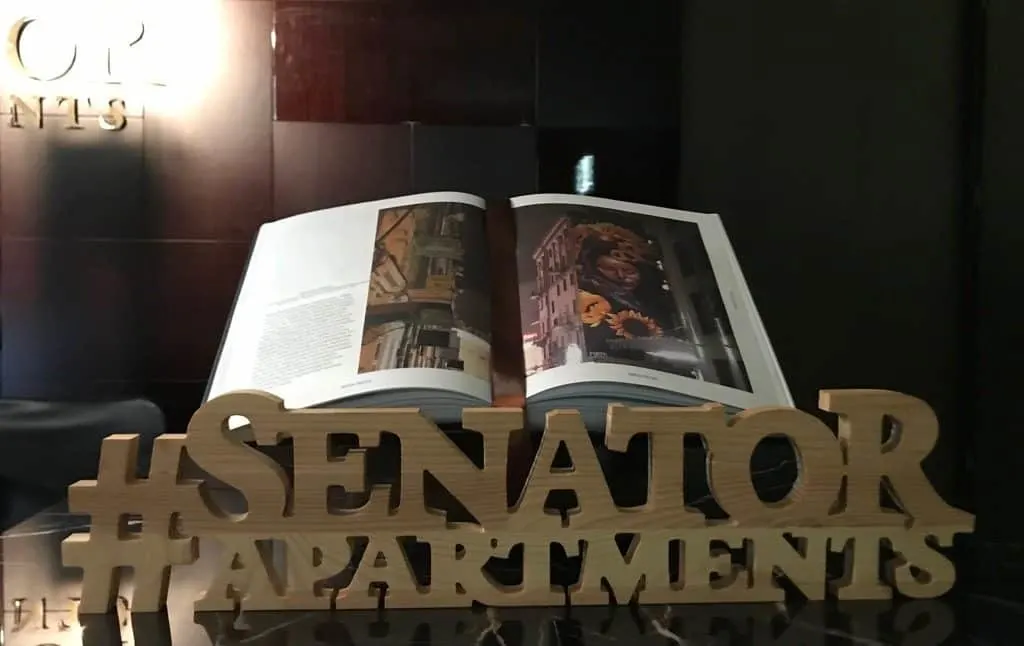 Which leads me to the Senator Apartments… they feel more like a boutique hotel than an apartment with a full breakfast included… And since you will be so far away and probably for a while, they also offer laundry/dry cleaning services, free and fast Wi-Fi, flat screen TV's, and an English speaking staff. Not only do they offer that, but they also have a 24-hour reception and security desk in a modern building with elevators and daily cleaning with towel changes. For additional fees, you can also get groceries and food deliveries, babysitting services, as well as spa services. They have typical things you would expect at a hotel; so don't think you will go without!
They have four locations in Kiev, Ukraine: Victory Square, Golden Gate, Maiden, and City Center. From the looks of the photographs and the website, it seems they all offer very similar services. However, my stay was at Maiden. Senator Maiden Hotel, located at Shevchenka Lane 8B, offers city views in modern and elegant rooms that are within steps of the very core of Kiev life near Independence Square.
Because of the English speaking staff, this hotel is designed for international travelers. Because, believe me, if I didn't have a guide, there was no way I was going to be able to get around very well. The country speaks Ukrainian (an East Slavic language), as well as Romanian and Russian and the alphabet is Cyrillic. So I would have been lost without this English service available at the hotel. At this location, they have 42 apartments with the modern amenities that I mentioned earlier. They can also be used for short and long-term stays.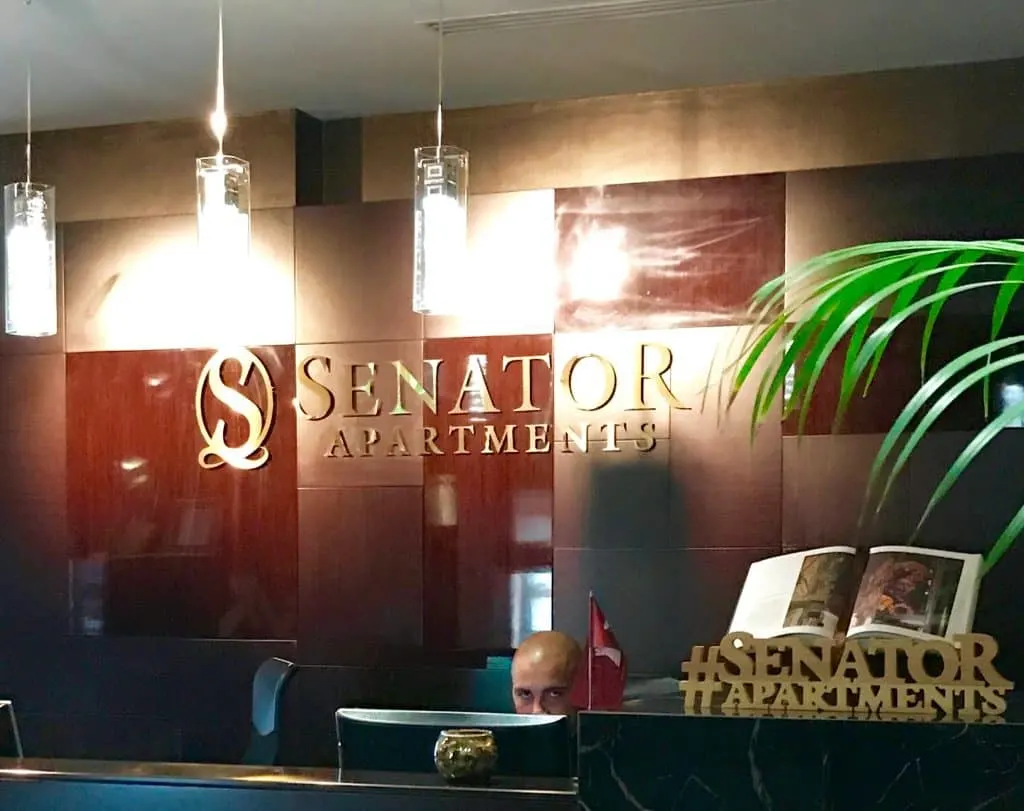 Even the building I stayed in had a bit of history! This location hap has been on a map since 1834, so it has been around awhile! Eventually, in 1894, the street was renamed to Khrenshchatysky Lane. Finally, in 1925, it again was renamed after the famous Ukrainian poet Tarasa Shevchenka who lived next door to the building. The street boasts impressive examples of 19th-century architecture and is within walking distance to the main square of Kiev, Independence Square. Here each night there is a beautiful water fountain with music and a water show that attracts many locals and tourists alike. It really is a nice area to roam around an soak in the culture of this gorgeous capital city.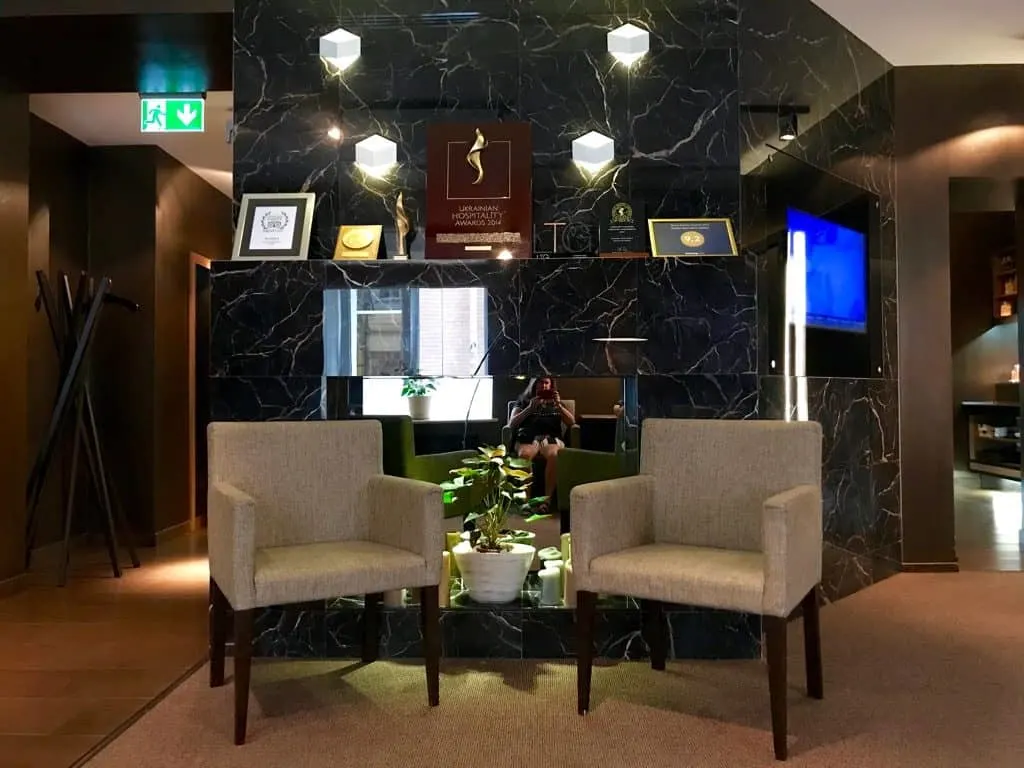 I also wanted to make mention of the excellent breakfast that I received on time (like clockwork) each morning while staying at the Senator Maidan Apartments. The food was not only delicious, but they allow you to mark on your card each night exactly what you want and they were very good at bringing me just that.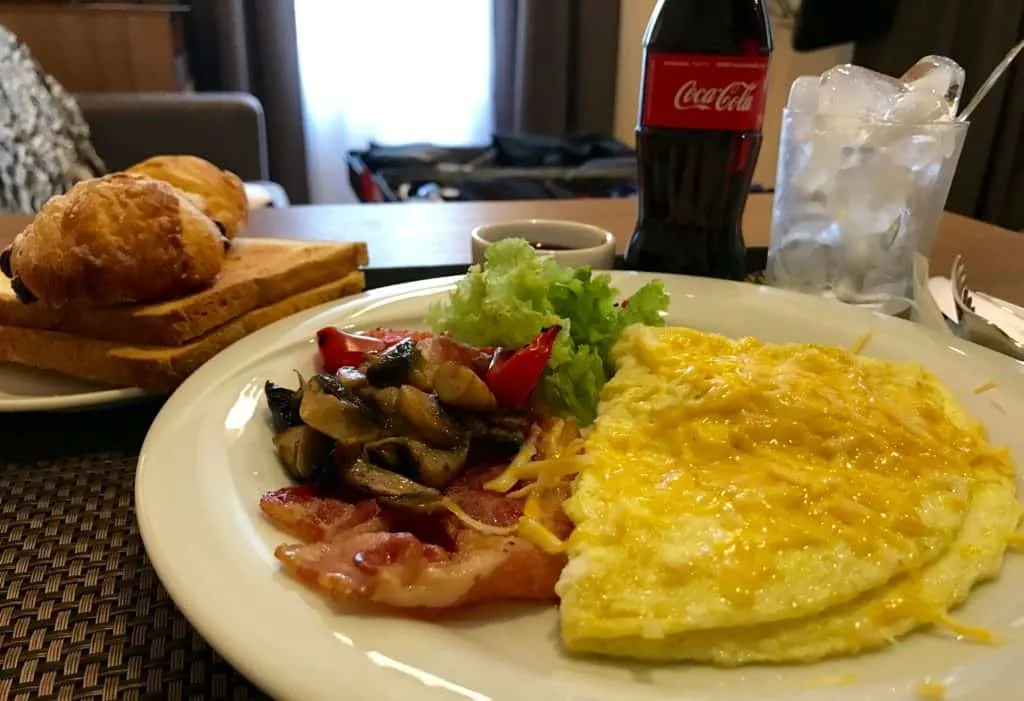 Coming soon, I will be posting an article about the great time that I had in Kiev and in Lviv, Ukraine, while visiting this amazing newly formed Slavic country.
And here is my Recommended Reading about Ukraine:
Here's Why Kiev Should be on Your Bucket List!
Disclosure: As is common in the travel industry, Dr. Maloney was provided with accommodations, meals, and other compensation for the purposes of review by JayWay Travel. While it has not influenced her review, PointsandTravel.com believes in full disclosure of all potential conflicts of interest. All Photos are by the author. There may be affiliate links in this article.