Tourists often associate stunning biodiversity with these two islands: Panama and Costa Rica. They lie in the Eastern Pacific (which extends from the Pacific Coast to Central America). However, they are often overlooked by tourists when it comes to the best snorkeling spots. If you are not a certified diver just yet, don't worry. Booking a snorkeling trip to Panama will be worth the time and money.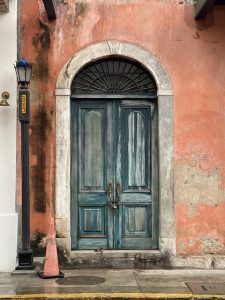 ---
---
Best Snorkeling Spots in Panama
Central America
---
---
After all, the islands in the Pacific Ocean are perfect for snorkeling. In fact, they are far better spots than on the Pacific mainland. There are plenty of marine life and unique experiences to enjoy here in Panama.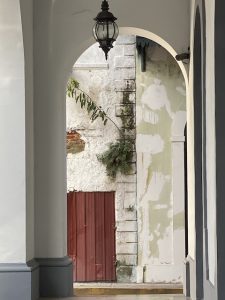 Best Snorkeling Spots to Check in Panama
Are you looking for the best places to go snorkeling in Panama? You are in luck because this post talks about where you should go on your snorkel trip here. The good news is that the beaches here are between the Pacific Ocean and the Caribbean Sea. This means that there is no shortage of snorkeling and diving spots here.
San Blas Islands
The San Blas archipelago is a collection of 365 coral atolls that lies just off the Panama Coast. You will need to go on a 2-hour boat ride from mainland Panama City to reach the San Blas islands. From here, you can head to Isla Perro or Dog Island. This is a popular destination for day tours. Aside from that, there are other snorkeling spots here with great beaches. Among these are Isla Diablo, Isla Aguja, as well as the Cayos Holandeses.
Isla Perro's turquoise waters provide great visibility. This means that you'll see plenty of tropical fish. Aside from 7 different species of sharks, there are humpback whales, stingrays, and jellyfish to name a few. You can even spot a sunken ship or two here. Make sure to bring sun protection, a swimsuit, and your snorkel gear here. The swaying coconut palms add some shade to beach-goers here which is a plus.
Portobelo
This small town in Isla Colon is well-known for its pirate history. In fact, you will see fort ruins here which played a role in keeping pirates at bay. Today, it is a UNESCO World Heritage Site. Booking a snorkeling tour here is a great idea. After all, not only do you get to learn a bit of history, but you'll also see the wonders of the underwater world. The best way to get the most out of your trip here is to book a snorkel tour. This will include snorkeling near a vertical wall under the water.
In fact, since this is a marine protected area, you will see a variety of fish here. From colorful coral reef fish to nurse sharks to eagle rays, you will enjoy your time in the water. You can go on tours to explore different islands here. Among these are Isla Grande and Isla Mamey.
Isla Coiba
Isla Coiba is the largest island in Central America. It spans 503 square kilometers which means more area to explore. Coiba lies just off the Pacific Coast of the Gulf of Chiriqui and within the Isla Coiba National Park. Thanks to its isolated location, flora and fauna thrive here. In fact, there are 97 different bird species found here. In addition, its waters are home to four types of sea turtles.
Coiba Island has pristine white sand beaches that are ideal for snorkeling. This island is similar to that of the Galapagos. After all, there is plenty of tropical fish spotted here. In addition, there are whale sharks, reef sharks, and king angelfish to name a few. Head to Bahia Damas on the east side of Isla Coiba. Here you will find the second largest coral reef as part of its waters. You will need a local guide to explore here to avoid damaging the corals.
While you are here, you can head to Granito de Oro. This small group of islets lies just a mile from Isla Coiba. You can reach it from Santa Catalina which is known for scuba diving and surfing. Experienced divers will take you to the prime spots here.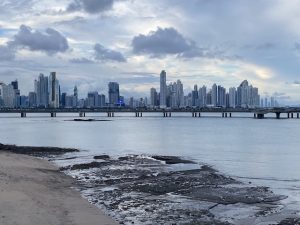 Bastimentos National Marine Reserve
This national marine reserve lies in the Bocas Del Toro Archipelago. It is actually the first national marine park in Panama. The park covers Playa Larga to Coral Cay to Cayos Zapatillas. Some of these are uninhabited islands meaning that these places are in pristine condition.
In addition, both the southwest side and the northeastern Caribbean side of Panama are part of the reserve. It boasts crystal clear waters and colorful coral reefs too. Thanks to the shallow waters, it is easy to appreciate the beauty of the reefs from the surface. You can spend time in Bocas Town which is a hub for locals and tourists alike. Here you can swim with the sea stars at Playa Estrella.
Head to Playa Larga between April to September to see the sea turtles' nests. In addition, the calm waters have become the home of lobsters, angelfish, and barracudas to name a few. Aside from that, there are about 99 acres of well-preserved coral reefs on Panama's Caribbean coast.
That said, you should plan your itinerary here to make the most out of your trip. In fact, you should add Red Frog Beach to your places to visit. Here you will find vibrant coral reefs to explore. Aside from that, there are lots of places for you to eat, drink, and party here. It is best that you spend at least 3 days here to fully enjoy the place. Take advantage of the tours to the national parks to see the best views both on land and on water.
Gulf of Chiriqui
Founded in 1994, this national marine park protects mangroves and coral reefs. In addition, it also preserves both marine life and wildlife in the area. You will spot iguanas, howler monkeys, and plenty of bird species here. Aside from that, this park is also home to manta rays, whitetip reef sharks, and hammerhead sharks too. You can also spot leatherback and hawksbill turtles here.
Meanwhile, there are different snorkeling spots here. Among these are Bolanos, Isla Paridas, and Gamez. However, if you are looking for crystal-clear water, then head to Isla Ladrones and Isla Secas.
Isla Secas
As mentioned before, Isla Secas is the perfect place to go snorkeling. It lies within an islet and has a shallow coral reef. Here you will find various species of fish. Among these are angelfish, cardinal fish, and striped red mullet. It is also possible to see eagle rays and moray eels here.
The last stop for boat tours to Isla Secas is on a small island. Here you can go snorkeling around the coral reef. It is also possible for you to spot some dolphins here. Keep your eyes peeled for schools of fish and turtles too.
Panama City Beach
Among the popular spots to see in Panama City Beach are Shell Island and St. Andrews State Park. Shell Island is a 7-mile long underdeveloped barrier island beach. It is accessible through the Shell Island shuttle or a private tour. Book a snorkel tour here to see more of its pristine beaches and clear waters.
You can also go swimming and snorkeling at St. Andrews State Park. The habitats vary here so expect to have a different experience on each snorkeling trip here. Once you are done exploring the waters, you can make your way to the historic Grand Lagoon. This is the most happening spot in Panama City Beach. If you want to branch out further, you can make your way to the Gulf of Mexico. Here you will find more beaches and snorkeling spots to enjoy.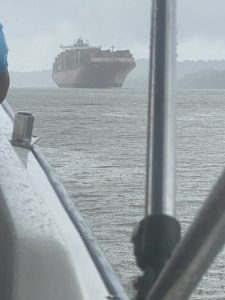 Conclusion
The beautiful islands in the Gulf of Panama are among the top snorkeling spots in Central America. In fact, if you are looking for the perfect trip for the entire family, then book a trip to Panama. This is a great opportunity for you to choose which natural habitat to explore. In fact, there are several tours that you can go on.
For example, there is the Panama Canal Miraflores Locks and City Tour. This guided excursion will take you to Casco Viejo and the Amador Causeway. In addition, you will see the 6-Hour Panama Canal Southbound Cruise & Lunch, as well.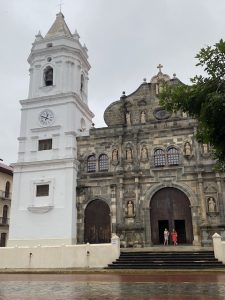 What's great about snorkeling in Panama is the water temperature. They tend to be warm most of the year which is great for swimming. You can book a stay in one of the hotels and resorts here. Once you have a place to stay, you can use their customer service to help you book a snorkeling tour. Booking ahead of time shouldn't be a problem. Their privacy policy ensures that your personal details will not be compromised.