Sometimes on trips, you find diamonds … I found one… I can say, without a doubt, that exploring Barcelona and the Costa Brava area of Spain is a guaranteed adventure. What an amazing trip within trips. It is a trip that must be taken. It can be done in 7 to 10 days by a family, a couple, or alone. You don't even need to speak Spanish. If I can do it, so can you.
I explored Barcelona's Gothic Quarter and then also Gaudi's creations in Barcelona. After a few days in Barcelona, you should take the train to Girona in Spain. This is an easy, quick trip on the almost-hourly train ride from the central station (Estación de Sants) in Barcelona. And it is well worth the trip! As I have found many fun things to do in Girona Spain!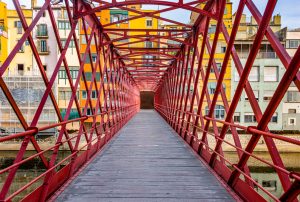 ---
What's in this post:
hide
Things to do in Girona Spain
---
#1 Climb the Cathedral Cathedral Stairs First!
I love old, walled cities, cities that take you back in time… medieval towns with castles and towers. Girona is filled with historic churches, monasteries, fascinating museums, and ancient narrow alleyways. You will find yourself getting lost in the maze of Girona in Spain. The history is rich and dreamy-like. Life literally just slows down here. But your first stop should be the Girona Cathedral because it can get very crowded later in the afternoon. If you arrive before 9 you may have the place to yourself (or almost!). I will mention this again later, but go there first!
The Cathedral of Saint Mary of Girona, aka, Girona Cathedral appears to be the pride and joy of Girona, Spain. One of the most impressive parts of the cathedral is the huge massive and wide steps that lead up to the building. How many steps do you think there are to enter the Cathedral? Well, I will tell you…you must climb the 17th-century baroque staircase of 89 steep steps to the top. Be sure a climb the stairs and look around to admire the view of Plaça de la Catedral below.
Girona Cathedral was actually filmed in "Great Sept of Baelor" in the Game of Thrones right here. In fact, many places in Girona were filmed on the Game of Thrones movie sets.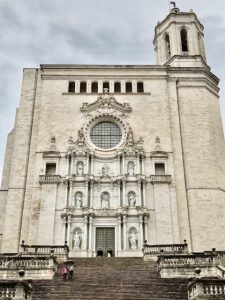 Construction on this cathedral began in the 11th century and was fully completed in the 18th century. The exterior of the cathedral has two stunning bell towers, and sculptures of St. Michel and Jesus' Apostles. The interior of the cathedral was built in a Gothic style and includes stained glass windows, pointed arches, and a high altar. The local artist Pere Mates, painted the Saint Mary Magdalene portrait that hangs in the cathedral.
#2 Pont de les Peixateries Velles
One of the most breathtaking and prettiest views in all of the Girona is found at the Eiffel Bridge, otherwise known as the Pont de les Peixateries Velles. The striking red color of the bridge is unique and memorable. This bridge is situated near a little square and overlooks the Old Town of Girona. There are 11 bridges or "puentes" that crisscross the shallow Onyar river, each with a style of its own. The Pont de Pedra, with its multi arches, is like something out of a fairytale, but the star of the show is the red Pont de Ferro – the ironwork of Mr. Gustave Eiffel, and who doesn't know who he is?

#3 Girona's Old Town and the Jewish Quarter
The "feel" of the town is reminiscent of Italy. The cobblestone streets, which are as narrow as a tiny car, have perfect windows and doors. The cafés are right outside of the massive church steps, so you can enjoy the views and people-watch all at the same time.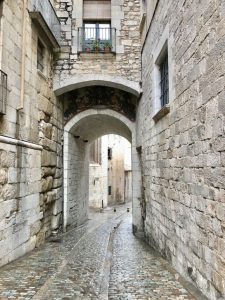 Start wandering around the streets near the Girona Cathedral. The Jewish Quarter in Girona is one of the most well preserved in all of Spain with its gorgeous cobbled-stone streets. The street right behind the Girona Cathedral is Carrer del Bisbe Josep Cartañà. It is very picturesque and a great place to take photographs. Along the way, stop by Sant Marti Sacosta church. The stairs leading up to this church was a Game of Thrones filming location.
---
Interested in Reading about Old Town Barcelona, Spain:
Barcelona, Spain: Sweet and Salty at La Boqueria and Beyond
Barcelona, Spain for Families…
Exclusive Luxury Cava and Wine Tour In Spain
---
#4 Stop by Devesa Park
A beautiful and relaxing spot to take a stroll is Devesa Park. This is the largest park in the city and is home to 100-year-old trees. As you walk through the park you will notice native and foreign plants and trees that reach at least 180 feet high. This 40-acre park has stunning foliage, especially when the seasons allow for the trees to change color.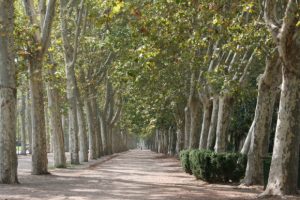 This city has rivers that run through it as well, the main one that surrounds the city is called the Rio Onyar River.
#5 Stop by Rocambolsec – A Playful & Fun Gelato Shop
The Roca Brothers are the owners of the unique candy and ice cream shop in Girona. By visiting this shop, you can kill two birds with one stone and eat while you shop. You must try their lime or coconut sorbet along with their gooey marshmallows. It would be a great idea to make candy gift bags as souvenirs for your loved ones back home.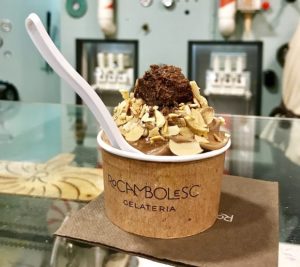 #6 Hang out in Placa de la Independencia with Napoleon and the Spanish War History
Whether you are in the mood to people-watch, get distracted by beauty, or be around tons of people, the Placa de la Independencia is where to be. This plaza is the busiest of all the Girona squares and was created to honor the heroes of the Peninsular War (1808-1814). Using a neoclassical style, this plaza was created by Antoni Parera in 1894. People enjoy hanging out at this plaza and eating at the nearby Café Royal, which is a great place to admire the beautiful plaza.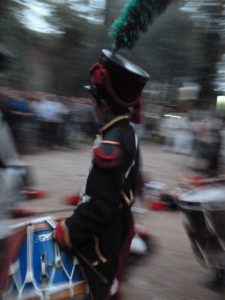 While I was there, they were reenacting the War in 1809 between Napoleon and the Spanish (think smoke, muskets, and explosions!). They are proud of the fact that they were able to hold off Napoleon's troops for months. This battle blazed on and went from the top of the hill, down to the steps of the cathedral. All the Gironians and tourists alike came out for this spectacular show!
#7 Arab Baths
The people of Girona were so fascinated and mesmerized by the Roman Baths that they decided to construct some of their own. During the 12th century and under the rule of King James II, Arab Baths were built in the Girona Cathedral. The building that houses the baths is in the shape of a dome and is made of stone. The other rooms of this building include a cold room which allowed visitors to bathe in cold water after their visit and an undressing or changing room.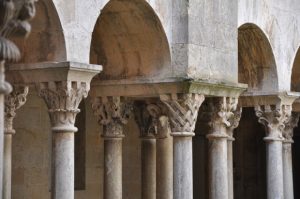 The largest of the baths was the warm room, which allowed bathers to get a massage, relax and chat with friends. There is also a room that is considered a sauna because the temperature could reach up to 120 degrees Fahrenheit.
An entrance fee of 3 Euros can visit these baths at Ferran el Catholic. These baths are open from Monday-Saturday between 10 am-6 pm. Before you visit, check out the opening hours and entrance fee just in case something has changed.
#8 Girona, Spain is a UNESCO World Heritage Site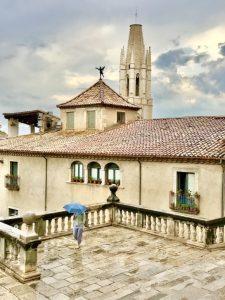 Girona is a UNESCO World Heritage Site and thus they follow the guidelines of UNESCO by preserving the authenticity of the town. Within the city walls, the city managers have chosen four colors that one can paint their century-old homes. Of those four colors, they can choose different tones, so this makes the look of the town consistent. Medieval towns like Girona, Spain also have amazingly painted frescoes on archways, and it is the attention to detail that makes Girona such a stand-out city. Just looking at the painting on a bridge!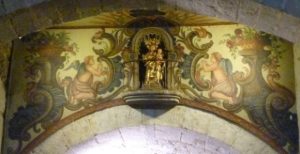 What Else is There to See and Do?
As you walk along the cobblestone streets of Girona, you are sure to notice all the wonderful architectural designs of the churches, plazas, and buildings. Aside from the architectural beauty, there are beautiful plazas, parks, and more to visit.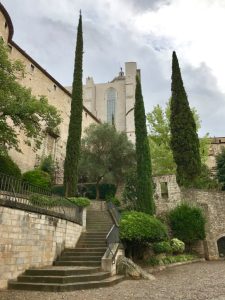 #9 Old Hospital of Santa Caterina
The Old Hospital of Santa Caterina was built in a Baroque style during the 13th century. This hospital was considered the most beautiful hospital in the area and served its patients with comfort and relaxation. In order to enter the building, you have to pass by a large courtyard that served as a pre-entry area for the sick and injured. The Santa Caterina Pharmacy dates back to the 17th century and still houses medicinal items and medicine in its cabinets. Throughout the pharmacy, there are ceramic cars, vases, and glass jars that were used as decoration.
#10 Kiss the Lion at the Pont de San Feliu
The thought of kissing a statue of a lion in Girona might have never crossed your mind before. For all newcomers in Girona, kissing the butt of the lion is seen as a ritual and a symbol of one day returning back to Girona. Although the original statue is held at the Museum of Art, a 1986 replica of the lion is used for "kissing" purposes. You can find this statue on a pole that stands at 19 Carer dels Paroles.
#12 Walk the City Walls
One of the most impressive things to see and do is to walk the city walls of Girona. I recommend spending an early morning walk along the remnants of the city walls that date back to the 1st century. The foundation of the Girona walls was built by the Romans during the 1st century BC and starts near the Girona Cathedral and takes you through the gardens and along the city. Some of the best photos have been captured along the city walls as it overlooks the cityscape of Girona.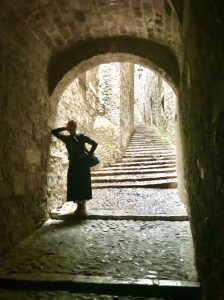 #13 Church of Sant Feliu
As a way for the Spanish people to honor Sant Feliu (Saint Felix), there was no better option than to build a church in his name. The Church of Sant Feliu was built in the 12th century and served as the main church of Girona before the construction of the Girona Cathedral. This church has exterior and interior elements that encompass the Romanesque, Gothic and Baroque styles. A clear view of the top of this church can be seen as you walk along the walls of Girona.
#14 Visit Local Museums
By visiting a museum in a foreign country, you have access to a world that is outside of your own and it'll transport you to new and exciting times in history. I recommend visiting at least one if not all of the museums listed below.
The art that is on display at the Girona Art Museum comes from several eras, genres, and artists such as local Catalan Renaissance artists, Pere Mates, Joan de Borgonya, and Jan Massys. The collections found at this art museum come from the Romanesque, Gothic, Renaissance, and Baroque periods as well as the 19th, 20th, and 21st centuries. The Girona Art Museum website allows you to take a short virtual tour of the museum so you can see what this amazing place has to offer.
The art of cinema comes alive at the Cinema Museum in Girona. This museum has an extensive collection of devices, objects, and accessories related to cinema and even prior to the cinema. There are several exhibitions in this museum such as the temporary John Ford exhibit, the traveling Film Couples exhibit, and the Iconic Actors exhibit.
The Catalonia region has had a high number of Jewish people since the beginning of the Medieval Era. As Christianity began to become more dominant in the Catalonia region, it was important for the Jewish people to protect their religion and history.
During the 1st century BC, a section of the city was named El Call, which refers to the Jewish Quarter. The Jewish Quarter is located at the Forcas Vella and you can still feel the medieval presence as you walk through this area. The Museum of Jewish history has 11 galleries that demonstrate many parts of Jewish life and culture such as its origins, family, synagogue, and heritage.
#15 Shopping and Markets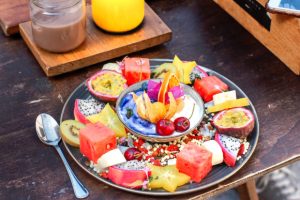 Regardless of what kind of vacation you are taking there is always a little wiggle room for shopping. You might be in the mood for buying fresh food, window-shopping, buying souvenirs, or getting some memorable trinkets before you head home. Let's take a look at some places to curb your shopping needs.
#16 Browse at the local artisan craft and food fair
On the second and fourth Friday of each month, there is a local craft and artisan food fair organized by the Artesans de la Terra. This fair is located in Placa Miquel Santal. This is a great place to meet local artists, talk to the locals, and buy cheeses, sweets, and homemade crafts. There are also vendors that sell clothing for children, women, and all kinds of accessories.
#17 Portal del Collecionista
In the heart of Girona and near the Girona Cathedral you will spot a used bookstore that is unlike anything you have seen before, the Portal del Collecionista. This store has unique trinkets, vintage items, postcards, old and new books, and a random collection of things. Even though postcards have seemed to go out of style, you can purchase a 1940 postcard as a personal souvenir to remember your wonderful time in Girona.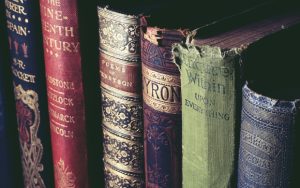 #18 Shop at La Carpa
La Carpa is an unusual shop that caters more to children than adults. But don't be discouraged to enter because your inner child will be bursting with enthusiasm to browse through the collection of vintage toys, games, and lights. La Carpa has a lot of interesting wooden Russian dolls that make for great gifts. This is a colorful toy shop that will have everyone wanting to pick out their favorite toy to take back home.
#19 Visit the El Lleo Market
In my opinion, food and happiness go hand in hand! The El Lleo Market in Girona is a food market where locals and tourists alike like to enjoy shopping for fresh and local ingredients. This market is open daily from 7 am-2 pm and until 2:30 pm on the weekends. You can purchase things such as dried seafood, fresh olives, cooked sausages and onions, tomatoes, vegetables, and meat. The outside of this market has vendors that sell clothing, shoes, and accessories.
#20 Take a few Tours
If you are one of those people who want to let someone else guide and plan out your day then you might want to book one of the following tours:
An interesting way to explore the city of Girona is by going on a bike tour. Baja Bikes organizes one of the best bike tours in the city. Their tour includes visits to the parks, the medieval part of the city, the Jewish quarter, and a few hidden spots! There is no better way to get some great exercise, feel the wind in your hair and safely bike around the city. A few hours with an English-speaking tour guide is a great way to spend your morning.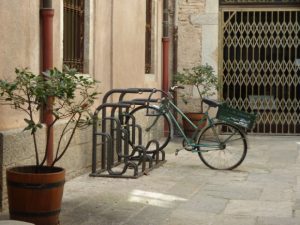 Your stomach and heart will be full of joy and food by the end of your tapas walking tour. This is a 3-hour tour that takes you through the historic old town of Girona. You can expect there to be snacks, alcohol, and your choice of brunch, lunch, or dinner. By taking this walking tour you will get the chance to admire the Girona Cathedral and learn about Girona's history.
Due to the unique location of Girona, there are plenty of things to do inside as well as outside the city. A Wine Tasting and Brunch Tour is a perfect activity to experience the nearby wine country. This wine tour departs from Girona City and makes a few stops to the Terra Remota Winery in Sant Climent and the Empordalia in Girona. This guided tour is educational, interesting, fun, exciting, and delicious.
Places to Eat in Girona
There is no better way to experience a true and authentic Spanish meal than eating at one of the following restaurants.
The three Roca brothers are on this list again and are the proud owners of El Celler De Can Roca. Each of the brothers brings their own experience and creativity to the food industry including one brother Josep, who is a wine expert. Due to current situations, this famous restaurant only accepts reservations, which can be made online, by email, or by phone. I recommend eating at this fine establishment so you can taste the yummy dishes such as Mackerel "ajoblanco:, Semi-cured hake, and Pumpkin with smoked eel. YUM!
Els Jardins de la Merce
Right in the heart of the Independence Plaza is Els Jardins de la Merce. For quite some time Chef Toti has been putting out amazing dishes that keep customers wanting more. This restaurant is moderately priced and offers fresh and delicious food. You can eat anything from the menu and be completely satisfied. I would recommend ordering dishes such as Matrimonio de boquerones y anchoas (which is a "marriage of anchovies"), cooked tapas, and ice cream (gelato). Ask for the outdoor seating so you can enjoy a great view with your meal.
The restaurant Konig has been expanding its locations and their second location just happens to be in the middle of the Placa de la Independencia in Girona. This restaurant offers Mediterraneo, European and Spanish dishes as well as gluten-free, vegan, and vegetarian options. It is a great restaurant that offers yummy meals, a perfect location, and is inexpensive. I would recommend eating the following items: Catalan Sausage with cheese, mushrooms, and onions, vegetable lasagna, rice salad with grilled squid and red peppers, bread prawns with panko tapa, and any of the over 20 hamburgers!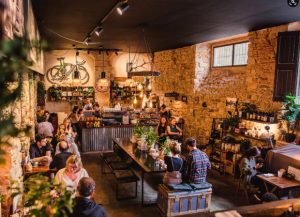 If you are looking to eat somewhere with a relaxing and carefree atmosphere then you should eat at La Fabrica Cycle Café. This café offers private breakfast, appetizers, and dinner. Some of their scrumptious menu options include coconut milk, fresh jam and croissants, Smoked Salmon canapes, Mini avocado toasts with red pepper, Spanish Ham and Mushroom, and Asparagus Risotto. And as you can imagine, cyclists hang out here… all day long!
La Penyora
Combining art and food is a great way to enhance the experience of your diners. This is exactly what La Penyora restaurant and Chef Lluis Llamas Pahissa have been doing for many years. The menu at La Penyora consists of dishes such as Hot or cold vegetable soup, zucchini flowers, fresh fish (caught locally), tuna and beef tataki, cannelloni of vegetables, and the best homemade ice cream.
Less than .3 miles from the Girona Cathedral is the Michelin-rated Nu Restaurant. This is a great place to enjoy a special lunch or evening out in the town. It is an upscale restaurant that has a delightful menu and gets wines to choose from. The average prices range from $25 and include dishes such as Sardines con frameless (sardines with raspberries), sashimis de autn (tuna sashimis), and Tarta de Manzana (apple pie).
---
Reading about Spain:
Salamanca Spain and its Small Luxury Hotel: Hacienda Zorita
Traveling to Avila – The Walled City of Spain
The apples in Spain fall mainly on the plain
A Spanish Tapas Pub Crawl in Palamos Spain
---
Where to Stay in Girona Spain?
Looking for a place to stay in a new and foreign city is always nerve-wracking. If you don't know where you are looking or what area to stay in, then check out my recommendations for hotels in Girona. Each of these hotels offers similar services and has great locations, all you have to do is pick your favorite and book it!
If you are looking for a great hotel that is close to transportation services then you must stay at the Hotel Carlemany in Girona. This hotel is located less than half a mile from the Girona Bus and Train stations. The Hotel Carlemany has a great staff, free Wi-Fi, an on-site restaurant, 24-hour front desk, family rooms, air conditioning, tour des,k, and luggage storage. For additional charges, you can get your clothes dry cleaned, and ironed! Don't fret if you don't speak Spanish because the staff speaks English.
The Hotel Costabella is within walking distance of the historic center of Girona and a 7.5-mile drive from the Girona Airport. Guests of this hotel enjoy using services such as free parking, free Wi-Fi, and the outdoor pool. Aside from these services, this hotel has a terrace, garden, solarium, smoking and non-smoking rooms, and fitness center. Sauna and kid's playroom. You can book a single, double or triple room that is equipped with a TV and air conditioning.
Great prices, services, and location are exactly what you will get at the Hotel Gran Ultonia. This hotel is located less than .25 miles from top attraction areas such as Devesa Park, Girona Cathedral, and the Independence Plaza. Rooms such as double, twin, junior, executive, and honeymoon suites are available and include free Wi-Fi, heating, soundproof rooms, and room service. Safety is key at this hotel and you will find security alarms, smoke alarms, and a safe in every room.
Guests love staying at the Hotel Palau de Bellavista in Girona thanks to its attention to athletes and sports lovers. This hotel offers an outdoor pool, fitness center, and sports massages (for an additional charge). In keeping up with the new dietary needs, all meals, including breakfast include a gluten-free menu. The staff at this hotel speak 6 languages which include Spanish, English, Italian, French, Romanian, and Catalan. General services offered at this hotel include free parking, free Wi-Fi, a 24-hour front desk, daily housekeeping, air conditioning, and newspapers.
The Hotel Peninsular is part of the Novara Hotel Group in Spain. This hotel offers plenty of great services to its guests such as parking, free Wi-Fi, a 24-hour front desk, family services, and daily breakfast. The Hotel Peninsular is located less than half a mile from the center of Girona and less than 5-minutes from restaurants and cafés. Food and drinks are served on-site at the bar, snack bar, and restaurants. For families with children, there are kids' meals and a kid-friendly buffet.
As you have read through this article, I am fairly almost certain that you have food in more than a few places that you cannot wait to visit. Whether you are a food junkie, museum lover, or history buff there are plenty of spots for you to visit in Girona. Make sure you have a good time when "kissing" the lion at the Pont de San Feliu, take plenty of pictures at the Girona Cathedral and enjoy your stay at any of the above-mentioned hotels. Above all, your trip to Girona should be everything you want it to be and more!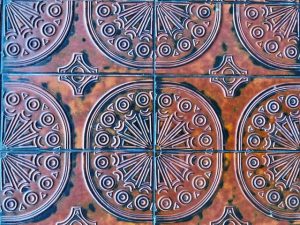 The vines grow up the walls of buildings … and statues and fountains abound. Beauty is everywhere. Stop, take a look around, your life could slow down too, if only for a moment. Coming home from this trip, you will feel refreshed and ready to conquer your world again. Come visit Girona and the Costa Brava area in Spain. More trip reports related to this area of Spain are coming shortly
---
If you are following along in my series on Costa Brava, Spain:

Post #1: Costa Brava: Spain's Northeast Coast, getting there
Post#2: Things to do in Girona, Spain
Post #3: So, you want to go to Spain's Brave Coast: Seaside LEstartit
Post #4: Medieval villages along the Costa Brava of Spain -Begur
Post #5 Where to stay in Begur: Hotel Aigua Blava
Barcelona to Girona: How to get there
Girona's close proximity to Barcelona makes for a perfect day trip. And of course, the answer is by high-speed AVE train and the TVG trains that continue to Paris. Renfe offers a non-stop service from the Barcelona Estacio Sants station. So might as well take the 38-minute (direct and nonstop) ride each way, as it is fast and easy. Book your train ticket ahead of time and you can go for as low as €9.40 each way.
The trains depart every 1.5 to 2 hours.
Then once you arrive, it is about a 10-minute walk from the Girona train station to the center of town. Easy, peasy.
How much time do you need in Girona?
Honestly, that is a good question, it depends on if you want to mosey around, stay and pay, or if you just want a day trip. Really, you need at least 4-6 hours for a day trip. This will give you enough time to see the main sights and take a coffee break and breathe Girona in. Six hours is perfect for a day-tripper if you want time to wander around, take photographs, revisit some of your favorite streets or coffee shops, and have plenty of time for a lunch break. Get up early and you can be there by 9 am to see empty streets for photographs! Girona is magical in the crisp morning with the sights empty and quiet.
I've done both, stayed as a day tripper, but I have also spent the weekend. That way you can mosey along as you wish and see more things. It is up to you. All the sights worth seeing are within walking distance.
Getting Around Girona Spain
Truly the city center of Girona is 100% walkable, the most important thing you will need is a map and a good pair of walking shoes. If you have a map or wifi with your iPhone, you will be able to get around Girona with no problem. The fact that the train station is a mere 10 minutes from the city center shows how small the city center really is.
Yearning to read more about Spain?
Read the story of my Violin Guy
Top Things to do in Seville, Spain
Vacationing in the Spanish Islands
What do to in the Rock of Gibraltar!