Taos is known for its rich history and
distinctive adobe buildings.
It presents exciting vacation rentals for the artistic community for galleries, museums, and other fun places to visit. And like everywhere else in the world, even the city of Taos offers travelers plenty of great lodging options. Be it
luxury resorts
or
friendly beds & breakfasts
– no matter how you want to spend your stay in this beautiful town, your needs will be taken care of.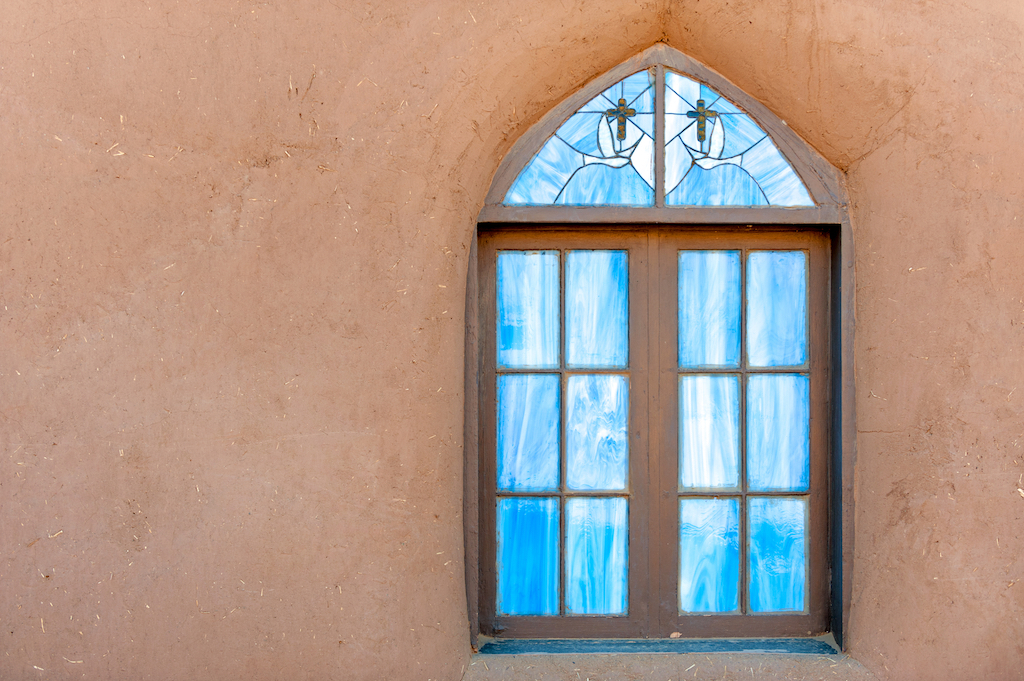 So if you are looking where to visit and where to stay in the town of Taos, here are some recommendations.
---
What's in this post:
hide
Places to Stay in Taos
---
#1 El Monte Sagrado Living Resort & Spa
The El Monte Sagrado Living Resort & Spa is the peak of luxury located within a mile north of the Taos historic plaza. From the front desk to the business center, the Heritage Hotel & Resort collection's El Monte Sagrado Resort is consistently recognized as one of the finest and high quality five-star hotels in the southwest.
The design and architecture are typical, with elements from American West, Native American, Mexican, and Spanish cultures. Not only is the resort and grounds lovely, but it's also an ecologically responsible facility and has easy access to the city center of Taos.
#2 Hotel La Fonda
The Hotel La Fonda De Taos is an elegant historic property and a luxury boutique hotel located in the heart of historic Taos Plaza. The Hotel La Fonda features Santa Fe-style accommodations with authentic handcrafted furniture, Southwestern textiles, Native American rugs, and original art. The hotel has been completely renovated with extensive attention to detail, down to the hand-carved light switches on each lovely room.
#3 Hotel Luna Mystica
It is a beautiful alternative to a 5-star luxury summer resort or an Airbnb accommodation of private homes (don't mind asking for extra towels). Check out these vintage airstreams at Taos Hotel Luna Mystica by the Royal Gorge Bridge. This summer, I'm going back to Taos and intend to stay in a lovely room here! We loved the accommodation, but they offered only lodging as they had no restaurant.

Other Recommended Places:
Edelweiss Lodge and Spa

El Pueblo Lodge

Historic Hacienda del Sol

Sagebrush Inn

Days Inn or Hampton Inn (especially if Santa Fe is booked!)
#4 El Monte Sagrado
El Monte Sagrado is an award-winning romantic b&b (Bed & Breakfast) located in the heart of Taos' historic town center. Accommodations range from traditional lodging to exclusive rooms and private suites nestled around picturesque streams and waterfalls with a safe environment. This truly is a romantic b&b open year round. It is rated highly for its on-site spa, Living Spa, which provides a variety of treatments using only all-natural ingredients, including a steam room and outdoor hot tub spa.
#5 Taos Inn
Historic Taos Inn is a boutique hotel located in the heart of Taos' historic town center. The Inn has 45 guest rooms and suites set amidst beautiful landscaping and provides high speed internet. One of the trendiest inns in America, the Storefront Bed & Breakfast, has been described by National Geographic Traveler as one of the nation's finest lodgings because of its distinct appeal and lively social scene. A family reunion would be great here!
Guests to the inn can use free passes to attend an indoor pool, yoga, private baths, conference center, private entrances, and coffee in the morning in the dining room. Locally sourced Southwestern cuisine is served at Doc Martin's on-site restaurant. In addition, the Adobe Bar offers live music each night along with award-winning margaritas at the inn.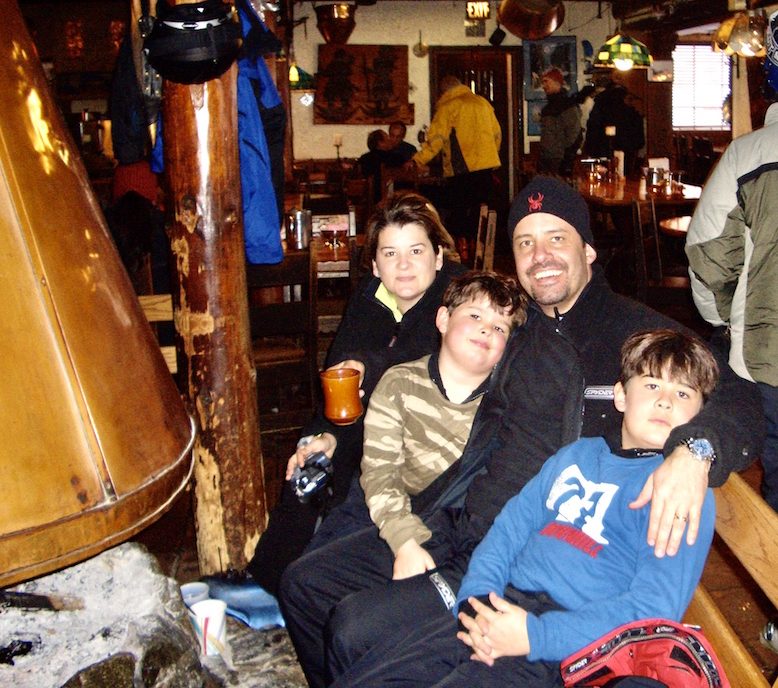 Where to Visit in Taos:
#1 Walking Tour of Taos
Take a stroll down memory lane with this self-tour of Taos, which includes 22 historical markers, buildings, and landmarks. The tour will take you by the colorful Taos Plaza past historic homes and modern museums dedicated to learning and preservation. Who knows, you may discover some of Dennis Hopper's history!
Consider taking the Ghosts of Taos Walking Tour, which will add a more frightening ambiance to your trip. This nocturnal day trip will take you through the public areas of the old city, past an allegedly haunted hotel, and other sites in the historic area.
#2 Taos Pueblo
A UNESCO World Heritage site, the Taos Pueblo is the leading destination in town, about 2 1/2 miles north of mile north of Taos Plaza. It was settled around 1000 AD and is still inhabited today by Native Americans who live in adobe houses. The pueblo lies about three miles north of Taos plaza on what appears to be a mesa but is a plateau overlooking the Rio Grande valley.
Taos Pueblo Indian artisans are master craftsmen known for their fine detail work in pottery, textiles, jewelry, and other mediums. From the moment you see the stunning pueblo set against the backdrop of Taos Mountain, you'll know why people travel hundreds of miles to see it. It is the oldest continuously inhabited community in the USA. Unfortunately, it is closed at this time.
#3 Rio Grande Gorge Bridge
Built in the 1960s at the north of the village of Taos Ski Valley, the Rio Grande Gorge Bridge is one of the highest bridges in North America. It crosses over the Rio Grande River with a length of 450 feet (137 meters), which makes it an incredible sight to see if you're into epic views and breathtaking vantage points.
If you prefer something less terrifying than getting up close and personal with a bottomless chasm while dangling over thin air, visit Taos during spring when the green hills and wildflowers make for gorgeous scenic views.
#4 Ernest L. Blumenschein Home
Designed by American artist Ernest L. Blumenschein, the Ernest L. Blumenschein Home is considered one of the finest examples of pueblo revival architecture in Taos. Inside, you'll find intricately hand-painted ceilings and walls that depict scenes from Greek mythology along with other murals dedicated to Native Americans and their family.
#5 San Francisco De Asis Church
The first and oldest parish in Taos, this Catholic Church is a great place to visit on the weekend for mass. Built more than 200 years ago by American settlers, San Francisco de Asis Church is considered one of America's finest Spanish Colonial-style churches with adobe fireplaces and design.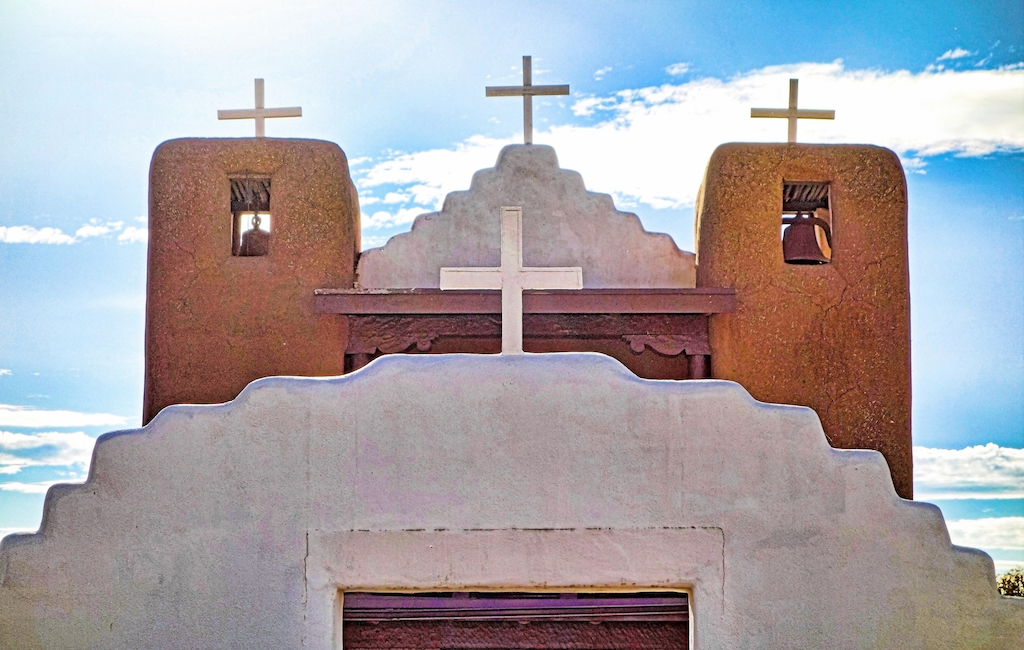 #6 Wheeler Peak
The highest natural elevation in New Mexico is Wheeler Peak, which lies southeast of Taos and south of the Red River in the northern part of the state.
#7 The Great Outdoors
There are several outdoor activities throughout Taos. Suppose you're into watersports, kayaks, or canoeing the Rio Grande. If you prefer something more low-key, go fishing in the Taos Box or drive to nearby Angel Fire for other outdoor attractions like mountain biking, hiking or skiing.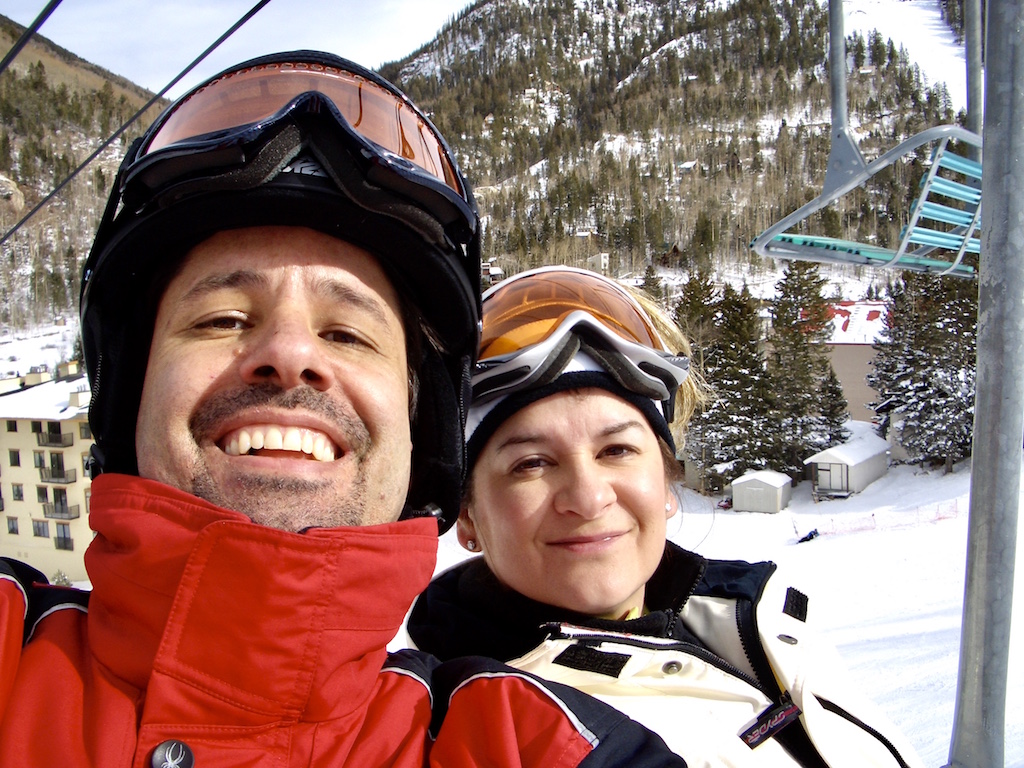 When the weather is nice during the year, the ski resorts becomes a magnet for people of all ages wanting to see who is in the ski area. In the summer, the locals flock to the river when the temperatures rise. Hiking and horseback riding are popular attractions in the Carson National Forest as well.
In addition, a variety of exciting activities are available through hot air ballooning, thrilling zip-lining, and paragliding. Golf and Tennis courts are also a popular pastime at this time of year in Mexico.
#8 Kit Carson Home and Museum
Kit Carson's House and Museum have permanent exhibits on the renowned frontiersman. Kit Carson (1809-1868) lived in this house from 1825 until his death, which is significant. In addition, it is a spectacular example of Spanish Colonial architecture that is now owned by a local Masonic lodge, which uses it as a museum dedicated to Carson's life.
---
Where to Eat in Taos:
---
#1 Bent Street Cafe & Deli
If you're looking for something more casual, Bent Street Cafe & Deli is your perfect spot. The cafe serves up American classics like sandwiches with house-made bread and fresh produce from the market. There's also a deli inside serving up New Mexican favorites that are unique to Taos County. Don't miss out on the traditional huevos rancheros or The Taos, which is a romantic b&b meal piled high with turkey, bacon, and green chile in a tortilla.
#2 Doc Martins at The Taos Inn
Doc Martins is a must-try at The Taos Inn with a full kitchen full of high-quality Mexican flavor if you're into the delicate dining area. It has its sommelier and provides delicious food in an upscale atmosphere.
#3 The Gorge Restaurant & Bar
A trendy destination for dining, The Gorge has locally-inspired cuisine that draws inspiration from American Southwest flavors. Many of the flavors are seasonal and change to reflect what's available in Taos during different times of the year, your perfect location for a romantic getaway.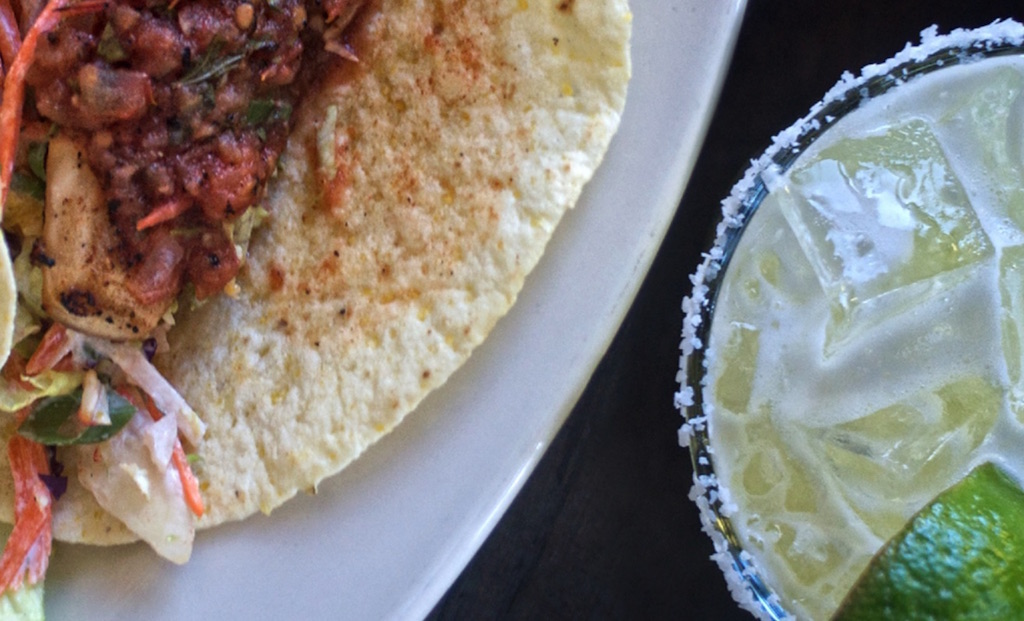 #4 The Blonde Bear Tavern
Located in the heart of Taos, the Blonde Bear Tavern & Grille is a casual bar and grill that serves classic pub food and refined european alpine cuisine with spectacular views. The tables outside are great for people-watching among the locals while enjoying happy hour specials. The inside has a comfortable industrial vibe, complete with a pool table and games to keep you entertained while sipping on your favorite cocktail. Unfortunately, it is closed for the summer.
#5 Taos Mesa Brewing
For something more casual, check out Taos Mesa Brewing. It has an extensive menu that includes popular appetizers like nachos and wings. In addition, enjoy beer flights, sandwiches, pizzas, burgers, and tacos coupled with live music.
#6 Bent Street Cafe & Deli
If you're into something casual, think about Bent Street Cafe & Deli. They have a full kitchen with high-quality Mexican flavor and cuisine and house bread made fresh daily along with the freshest produce from local markets. Don't miss out on huevos rancheros or The Taos piled up with turkey, bacon, and green chile in a tortilla. You are going to love it! It's arguably some of the t!
#7 Taos Cow
Taos Cow is a perfect place if you're looking for local flavors of ice cream like Piñon Caramel, Mexican Chocolate, or Chocolate Rio Grande. It's also a great place to enjoy breakfast with some huevos rancheros or some smothered burritos. Or enjoy the Toas Cow Roast – simply delicious!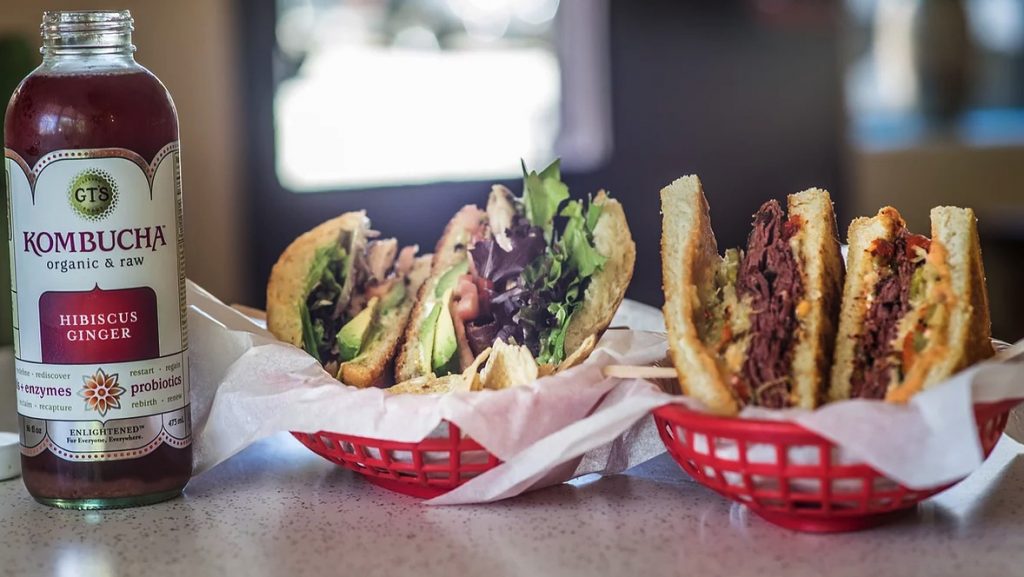 #8 La Cueva Cafe
Craving European cuisine? Check out La Cueva Cafe. Maybe it doesn't look impressive outside, but this restaurant fuses traditional Spanish flavors with local New Mexican specialties. The quiet cafe is only minutes from the Taos Plaza and serves delectable breakfasts.
#9 The Adobe Deli & Bakery
With so much good food around, it can be challenging to decide where to have lunch or dinner when you're in town. Try the Adobe Deli & Bakery for tasty Mexican dishes such as enchiladas and chile verde served alongside wines from New Mexico, especially if you want Mexican food with a twist.
#10 De La Tierra Restaurant
Located inside the hotel, De La Tierra Restaurant at El Monte Sagrado offers an innovative menu with modern New Mexican cuisine. The restaurant has a variety of meats like filet mignon and wild boar paired with regional wines to create incredible flavors that will leave you craving more.
#11 Lambert's of Taos
Within walking distance of the Taos Plaza, another excellent restaurant and coffee shop for unique Mexican cuisine is Lambert's of Taos, which offers terrific southwestern comfort foods that delight locals and visitors alike. Try their green chile burger, enchiladas, or other southwest flavors that will make your mouth water. Open Thursday to Monday!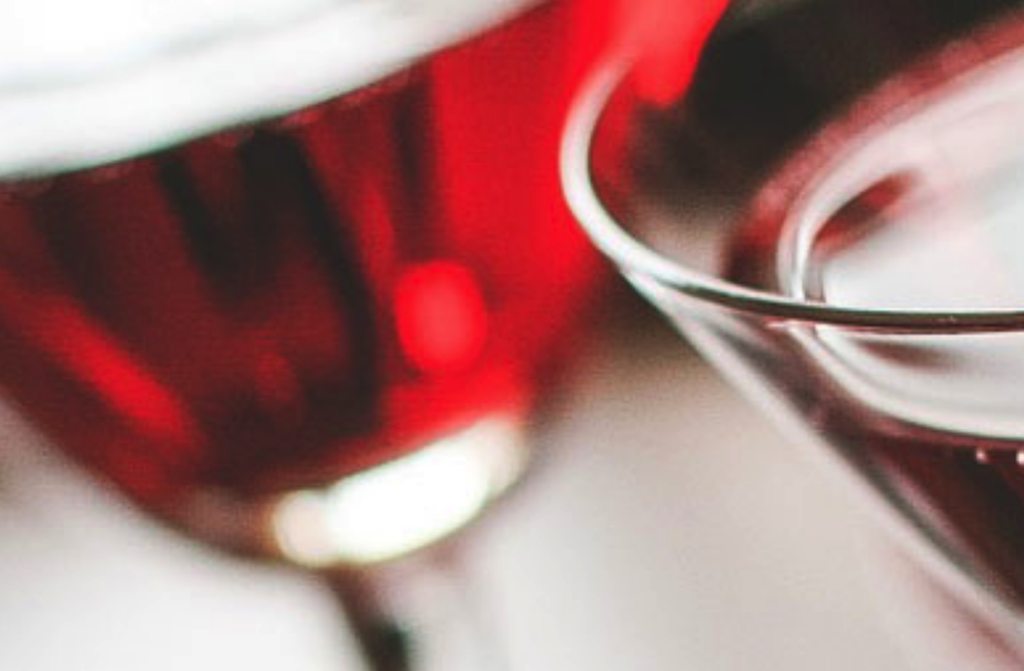 #12 Orlando's New Mexican Cafe
With a menu as extensive as an encyclopedia, diners can try everything from authentic New Mexico green chili to traditional American favorites like hamburgers and fries. This popular restaurant, Orlando's New Mexican Cafe, located just north of the Taos Plaza, frequently has a wait, but it's well worth it. And don't forget to finish your dinner with the sopapillas or strawberry nachos — they're a real indulgence!
Where To Shop In Taos:
Taos Mountain Outfitters
Another great spot when shopping in town is Taos Mountain Outfitters. This store features local artists and Native American craftsmen. They have an outdoor supply section with backpacks, clothing, ski equipment, and sleeping bags — you name it!
The Cortez Home & Native Treasures
If you're looking for blankets, shawls, rugs, pottery, arrowheads, or other Native American accessories, the Cortez Home & Native Treasures is worth checking out. This store has a wide selection of items that will remind you of days gone by when education was in session.
Taos Junction
While Taos Junction is certainly more known for its clothing line by Ralph Lauren Polo, they also have a large variety of exclusive New Mexico merchandise. Also, don't forget your swim trunks — the store has an extensive collection of surf wear for all types of water sports.
Taos Plaza
If you want to shop where the locals do, then check out the Taos Plaza — it's located just north of the historic district and is filled with all sorts of shops and boutiques. You can find everything from clothing items and jewelry to Spanish colonial antiques and Native American accessories here.
Taos Mesa Brewing
Taos Mesa Brewing is a great stop for beer lovers if you want to check out the company that produces some of the best beers in Taos County. Not only does it have fantastic ales, but they also have a fabulous Railyard Tap Room and Hidden bar with amazing views of the mountains and delicious dishes!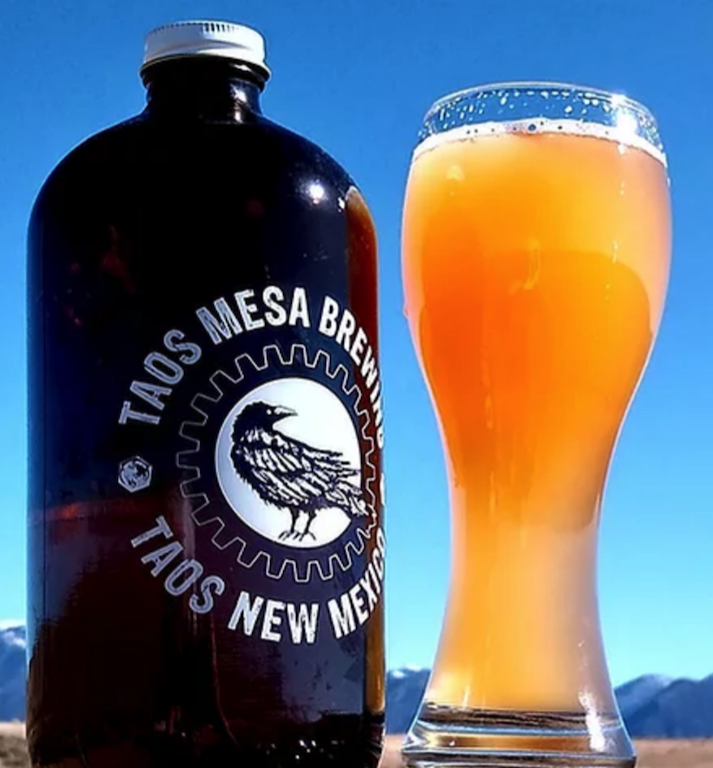 Kit Carson Roadhouse
Located just south of the plaza, Kit Carson Roadhouse is a fabulous shop with all sorts of unique gifts for friends and family reunions. You can find books, toys, art supplies, kitchenware, home decor items — you name it!
Bent Street Galleries
If you're interested in contemporary works or paintings, be sure to stop by Bent Street Galleries. Featuring an impressive collection of local artistic communities, this store has the most sought-after pieces in town. You can also find unique sculptures and art items here that are perfect for your home or office decor.
Ledoux Street And Guadalupe Plaza
Taos' Ledoux Street and Guadalupe Plaza are home to some of the town's finest antique shops. With everything from furniture and cabinets, dishes, silverware, books, Native American items, jewelry boxes, china sets — you name it! Don't worry about finding a street parking space since the town guarantees that free parking places are accessible in the downtown area.
Taos is Fulling of interesting People!
Taos is a gorgeous town full of interesting people, delicious food, and memorable attractions. The resorts are fantastic places to take in the sights at night or enjoy the fresh air by the pool during the day. I think Taos is one of the best places to go during Christmas and New Years!
I hope this article will help in planning your next vacation in Taos!