Did you know that there are no beaches in Venice Italy? Only one large lagoon? Of course, you did, but if you take a 20 to 30-minute ride on a Vaporetto, you can easily reach many Venice Beaches. Of course, the beaches are not quite up to the high standards of beaches like Spiaggia dei Conigli, in Lampedusa, Sicily or Cala Granara, in Spargi, or Spiaggia del Fornillo, in Positano, or even Camogli beach in Ligura. Which as you may know are some of the best beaches in all of Italy.
---
What's in this post:
hide
Venice Beaches Italy Guide
---
But nonetheless, these beaches are still very pretty and are definitely less crowded. They are among some of the best beaches in the North area of Italy. I will help you discover the best beaches near Venice, as it is easier than you think. So if you love beaches, then read on… All the beaches mentioned here are what I call the beaches of Venice – close by and a great day trip. But if you aren't sure where they are, just take a look at this Venice Beach Map below.
Here you will see all of the closest beaches to Venice listed. What I have done is started in Venezia de Lido, the barrier island that is closest to Venice, and then taking you on a journey through this island. Then on to the Northern beaches by Venice, starting with the closest ones then on to the farthest ones. Next, the Southern beaches by Venice are next.
How Many Venice Italy Beaches are there?
Now you may be wondering, how many beaches are there in Venice? Well, honestly, there are more than you would think that are close by. Roughly I have made a list of the 3 beaches within the Lido de Venezia (closest to Venice) and the 4 Northern outer layings best beaches as well as the 4 Southern outer layings best beaches near Venice Italy.
So let's get started…Venice Italy Beach Guide
#1 Venice Lido Beaches on Lido de Venezia Barrier Island
The main beach in Venice, Italy is officially known as Lido de Venezia although often referred to as Lido Venice, Lido Beach, or simply "the Lido". Once you arrive at the main waterbus station Lido S.M.E, it is about a 10-minute walk to the closest beaches.
Venice Lido Beach is the closest beach to the city of Venice, Italy. Getting here is easy and you can rent a few beach umbrellas, bring a beach towel, and just relax in the sun. It is often referred to as just "the Lido". It is a 7-mile barrier island in the Venetian Lagoon that gives Venice protection. It is home to about 20,000 residents, who mostly work in Venice. It was once just a natural barrier and is now Venice's seaside beach. It was developed as a seaside resort at the beginning of the twentieth century and has been a popular Venice beach ever since. Oh, and don't forget they host the Film Festival of Lido.
On Lido de Venezia, the next closest southern town is Malamocco, where you will find the old preserved town center. It is the second-largest city in Lido de Venezia. It is a quiet village with several beautiful large squares. There isn't much to do here, but it is worth a stop, as they have the church of Chiesa di Santa Maria Assunta that dates back to the 15th century.
On Lido de Venezia, the last Lido beach going south is Alberoni beach. Lido de Venezia has quite a few beaches, but this one is a good choice as it is totally free to enter and well maintained. Honestly, it doesn't look like the "hotel zone" that lines the Venice beaches with tons of rows of deck chairs and umbrellas. It is a nice beach in the North of Italy with a more natural feel to it as the beach is set in a nature reserve. You really do feel like you are a world away from Venice's tourist hustle! Naturalists revel in the complete serenity of it all! Bring/rent a bike and explore this Venice beach area. They also have a golf course, the Circolo Golf Venezia near here. Venice sunsets here are as good as sunsets get in Italy. It could be a great day trip as well!
---
Directions on how to get to Venice Italy Beaches:
Directions: How to get to Venice Lido Beach from Venice
The fastest way to get to the best Venice Lido Beaches is to take line 6 from Piazzale Roma and get off on the last stop called Santa Elisabetta.
---
#2 Cavallino
Probably a close second to my favorite beach is the Cavallino beach. It is well known for its white-sand beaches and calm clear waters. Cavallino has a stretch of over 9.3 miles of this fluffy white stuff. It is a nature reserve as well. They say Cavallino is also a camper's paradise. Theyy have fully equipped campsites that have bars, restaurants, and shopping in the area's tiny villages of Treporti and Ca'vio.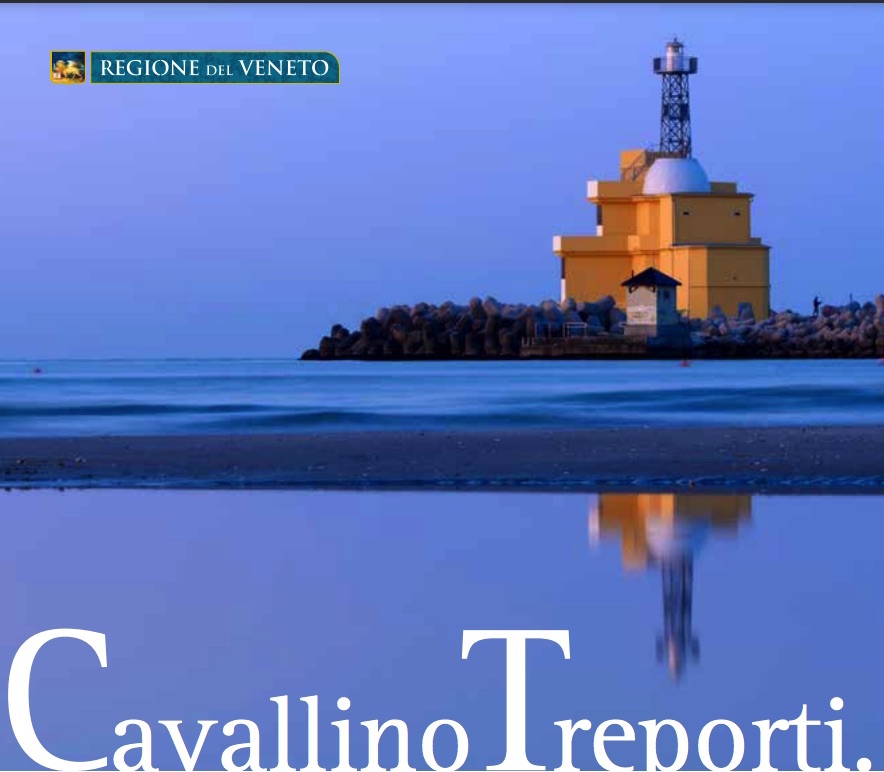 Here you can find the ancient and rich history of fishing practiced according to the old Venetian methods. Old Venetian methods in this Venice beach guide include the trammel-net. "The technique is called "seragia" (enclosed cage) and consists in placing posts every meter, more or less, in the shallow water of the lagoon with a net in between. This forces fish, crabs and eels to get trapped in the "cogoli" (accordion-shaped nets). The nets are to be placed so as to catch the fish in both water directions when the high tide comes in when the low tide leaves the lagoon." – this according to Giuseppe Rossi or, as everyone calls him, "Bepi Suste" from Burano.
---
Directions on how to get to Venice Italy Beaches:
Directions: The bus stops are only a block or two away from most hotels in Lido di Jesolo. The bus ride will take about 35 minutes (or even less if you're staying in Cavallino). Upon arriving at Punta Sabbioni, you'll immediately see (and board) a ferry.
---
#3 Lido di Jesolo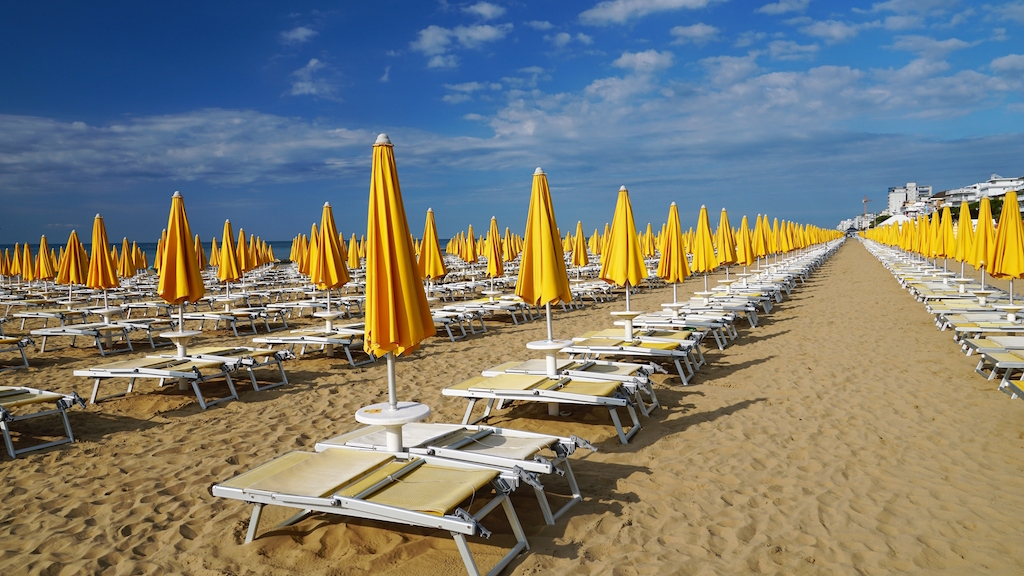 By far, the most popular beach in Venice is for the young ones called Lido di Jesolo. You may be wondering why? Mostly because it has a huge nightlife scene and is very popular among the 20-40 something partyers. They even sometimes call it the "party town" or the place to be. Expect bars to be open until late at night and early morning hours with prices that will be more in your favor. So better drink up! It is also close to Venice and easy to get to. But remember that beaches here can be crowded. Especially during the summer months, traffic is a huge problem with all the cars. However, despite all of that, it is a great option when looking for the best beaches near Venice, Italy!
Hang out at one of the best beaches in Venice, Italy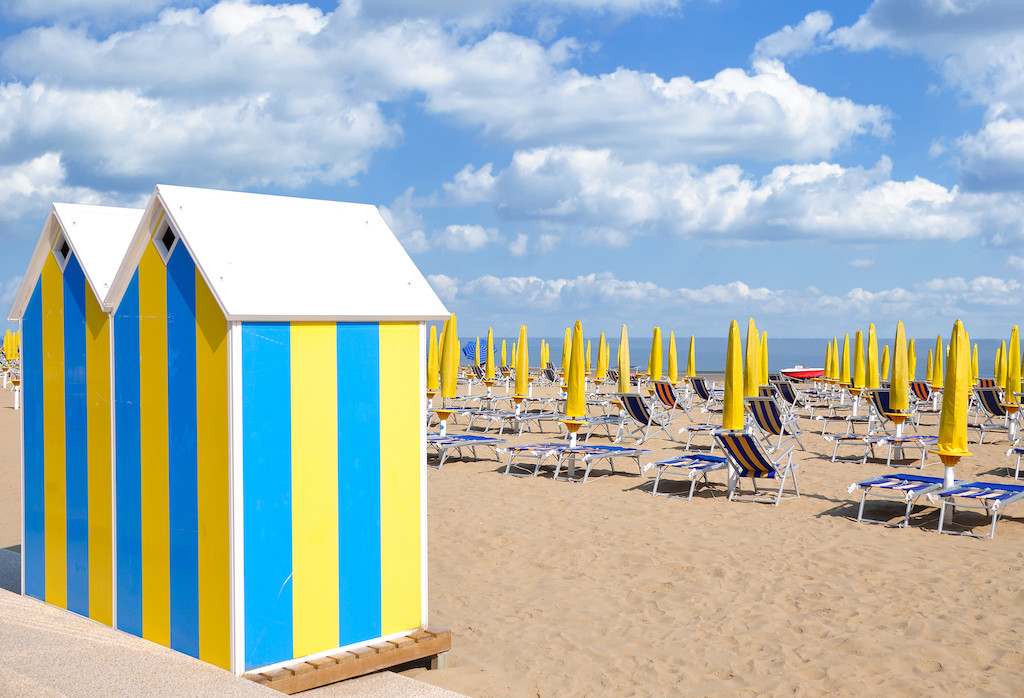 There is no question that Lido di Jesolo is a popular beach near Venice, Italy. So plan to spend your days beachfront. The 10-mile long sandy beach has lifeguards, snack bars that serve alcohol, and bathrooms on the beach. They even have affordable paddleboat and stand-up paddleboard rentals that are easy to find on the Lido di Jesolo beach. So come stay for a while. Also, the best water theme park in Italy, Caribe Bay is located in Lido di Jesolo.
---
Directions on how to get to Venice Italy Beaches:
Directions: How to get to Lido de Jesolo
You need to take the Vaporetto ( or water buses) and then a bus. The journey from Venice to Lido takes about 10-20 minutes depending on which part of Venice you depart from. From San Marco, you take the Vaporetto to Punta Sabbiona and from Punta Sabbiona you take the bus to Piazza Brescia.
---
#4 Caorle – Let's go to the North Venice Beaches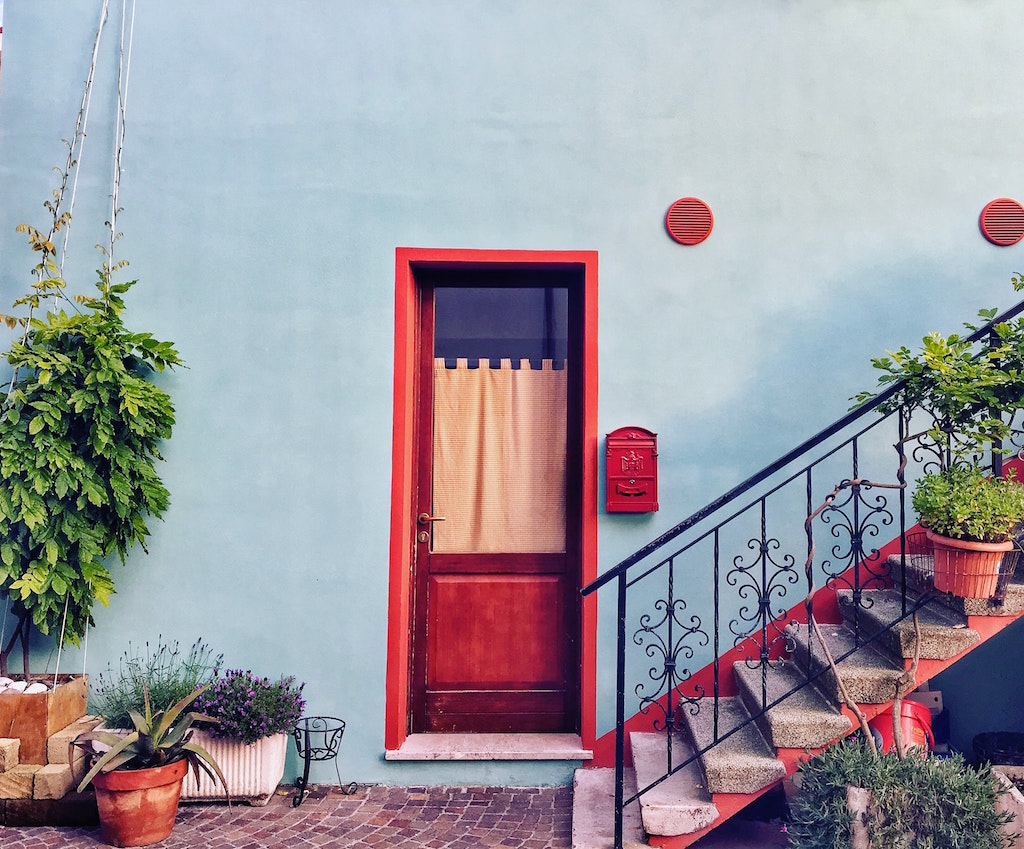 Now let's head a bit further north of Lido de Venzia to the town of Caorle. The main tourist attraction in the town of Caorle is the long sandy beaches they have. These beaches are divided between the East and the West sides. They are over 9 miles long. They offer both private and free beaches. Here you can enjoy swimming, sunbathing and relaxing. But they also have cycling trails and the city itself is rich with history.
Caorle has two main beaches, the Spiaggia di Levante in the east and the Spiaggia di Ponte on the west. Both have endless soft, white sand and lovely warm water that the Mediterranean is renowned for. For the east side beach, I recommend staying at Hotel Astoria because it is right on the beach. Hotel Antonella is also a local family favorite and a short walk from the beach.
---
Directions on how to get to Venice Italy Beaches:
Directions: How to get to Caorle, Italy from Venice
Take the bus from Venice to Caorle which takes around one hour and 15 minutes. See the timetables for this trip here.
---
#5 Bibione Beach is the Farthest North Beach of the Venice Beaches
The city of Bibione is most likely the farthest beach from Venice as you travel going towards the Northeast. I had some Italian friends recommend this beach, and so we visited it as well. The beach has a smell of pine forest since it is surrounded by many fragrant pine forest trees. It gets you in the mood to relax and laze around the beach for a while. And although it has rows of deck chairs and umbrellas, the beach was about as clean as a beach I have seen in the Adriatic Sea. We ended up staying at the Hotel Bellevue a 5-star hotel with its own private beach. They serve a full English breakfast!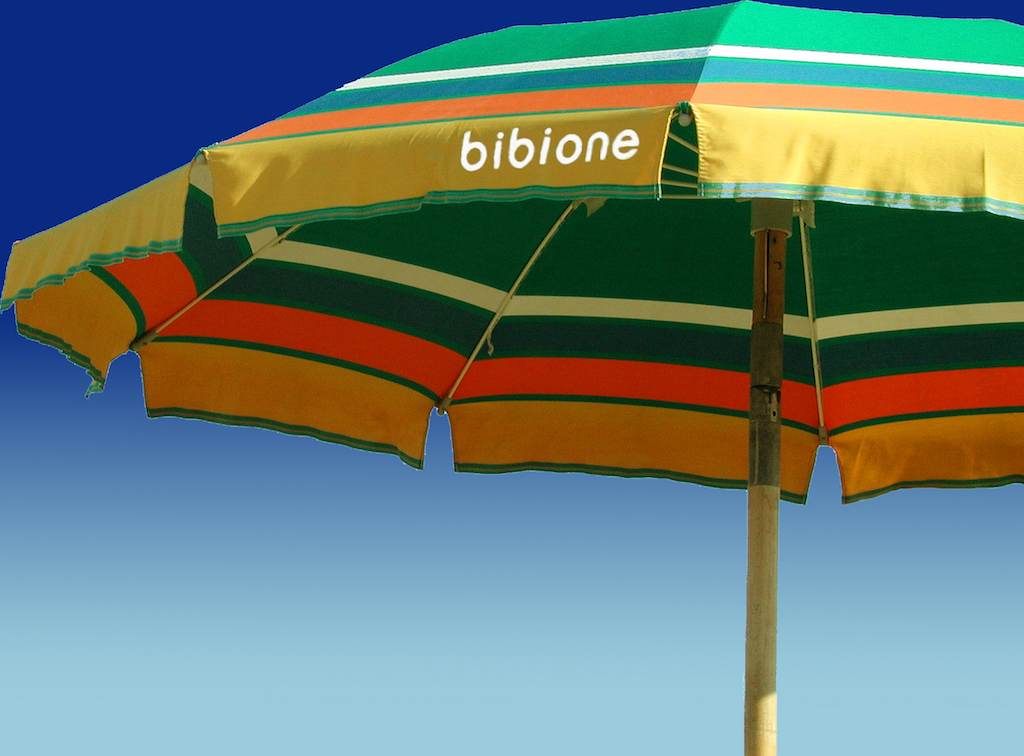 ---
Directions on how to get to Venice Italy Beaches:
Directions: How to get to Bibione, Italy from Venice
Bibione is also not that far from Venice and easily reached by train or car. If you go by train get off at Portogruaro station and catch the regular bus into town.
---
#6 Sottomarina Beach, a Southern Venice Italy Beach
Now let's head south to Sottomarina Beach. Sottomarina is not on Lido de Venezia, so you would have to travel to get here on a different route because these two islands are not connected. But if you want to know about one of my favorite Venice beaches that is on the top of my bucket list, it is the Sottomarina beach. My friends and I would come to this beach quite often with bathing suits, towels, and beach items in tow.
What we loved the most was the huge areas of sand that the beach had. And most of the time, this beach was cleaned on a regular basis. I always saw families here with lots of children. They would hang around in the warm shallow waters that during low tide are only about 5 feet deep. It is perfect for families or those who are not great swimmers, as the seas are calm and shallow.
I do want to mention that this Venice Beach is a private beach – but don't fret as all you have to do is book a beachfront hotel and you will have your own place right on the beach. I always chose Hotel Mediterraneo in Chioggia, as the beach hotel that I loved the most. The hotel is crisp and clean. They have everything you and your friends will need to have a great day or weekend at the beach. They always have two deckchairs and a beach umbrella reserved for you 24 hours a day!
---
Directions on how to get to Venice Italy Beaches:
Directions: How to get to Sottomarina from Venice Italy
The quickest way to get to Sottomarina from Venice is to take the ACTV number 80E bus – they leave every 30 minutes from Piazzale Roma. Piazzale Roma is to the right as you walk out of Venice Santa Lucia station. The journey will take around 70 minutes. It may not be the closest beach, but it is a nice beach!
---
Also, the Hotel Mediterraneo provides bikes so you can explore the areas of this Venice Italy beach. And there is an excellent sea-front cycle path that starts right outside the hotel's front door. So when you are tired of the beach, you can bike down to the next mini Venice beach… Chioggia.
Chioggia – a smaller island in the southern part of the Lagoon of Venice. Chioggia is home to a fabulous fish market and many restaurants. They also refer to it as "little Venice" given its bridges, canal systems, and very similar baroque architecture. This is a fun beach in Venice Italy to visit.
---
Directions on how to get to Venice Italy Beaches:
Directions: How to get to Chioggia, Rosolina Marc, or Albarela Beach
Rosolina Marc and the next beach of Albarella are around 37 miles from Venice, just south of Chioggia, and easily reached from Venice Marco Polo airport by bus.
---
#7 Rosolina Mare is the 2nd farthest South Island in this VBG
The next best beach in this Venice Italy beach guide is Rosolina Mare. It is a rarely overcrowded beach because of its size. It is just over 5 miles long and about 330 feet wide and full of clean fine-grain sand. They do have rows of umbrellas and deck chairs, but because of the small size of the beach, you may be able to enjoy and photograph it! They have plenty of hotels with swimming pools and tennis courts, as well as there is some great cycling to be done in this area. As the land is flat.
---
Directions on how to get to Venice Italy Beaches:
Directions: How to get to Chioggia, Rosolina Mare, or Albarella Beach
Rosolina Mare and the next beach of Albarella are around 37 miles from Venice, just south of Chioggia, and easily reached from Venice Marco Polo airport by bus.
---
#8 Albarella Island is the farthest South Island in this Venice Beach Guide
And just further up the road from Rosalina Mare is Albarella Beach. It is one of the prettiest beaches on this Venice Italy beaches guide. It is on a private island that is within a nature reserve. So it doesn't get much better than that! The island itself is about 3 miles by 1.2 miles in size. It is super famous for having these beautiful Poplar trees, with just about two million of them!
Now, this is a private island, so you do have to pay to stay, and I would suggest the Albarella Golf Hotel. Believe me, this place is paradise, especially if you have kids. This resort is a great escape for you and your kiddos. Why? Basically, because you are virtually car-free – you get to walk, cycle or catch the train. They have live entertainment in the summer, along with great shows and concerts.
Plus, they have the biggest salt water swimming pool in Europe and every water sport you will need, from scuba diving to sailing – they have it all. Oh, and one last thing, if you play golf –it doesn't get much better than this. Not to mention – free bicycles, tennis courts, horseback riding, and fishing. The offerings are endless.
---
Directions on how to get to Venice Italy Beaches:
Directions: How to get to Chioggia, Rosolina Marc, or Albarela Beach
Rosolina Marc and the next beach of Albarella are around 37 miles from Venice, just south of Chioggia, and easily reached from Venice Marco Polo airport by bus.
---
Be Sure to Take a Venice Day Trip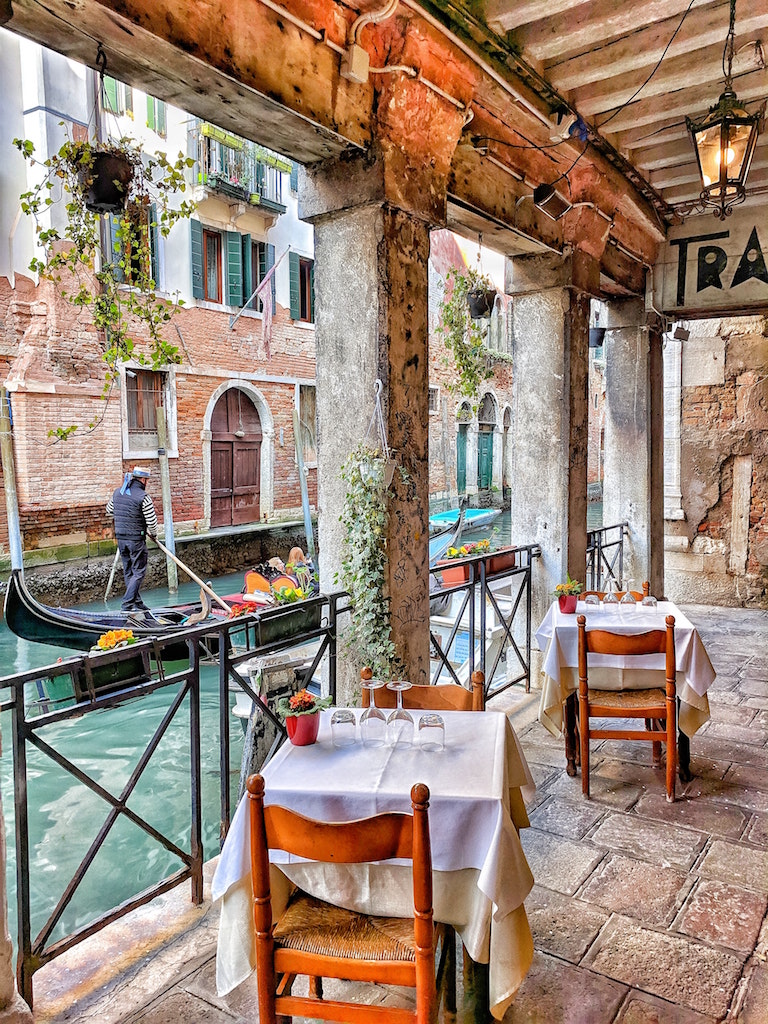 Honestly, visitors cannot visit the best beaches near Venice, Italy, without visiting the "City of Canals.", so famously known as Venice. It is actually easy to get from any of these beaches by Venice to Venice… which makes it a perfect half-day or full-day excursion.
Regardless of whether you're staying at the hotels in Lido di Jesolo or the camping villages in Cavallino, the journey will start with you catching a bus back to the city that everyone wants to visit… Venice. And our family took a gondola ride before returning to the best beach near Venice, Italy, can you guess which one?
Know about some other great Italian beaches? Let me know in the comments. Or tell me about the best gelato in all of Italy!
If planning a trip to Europe during the summer and looking for the best beaches in Venice, Italy, do not hesitate to spend your holidays here.