Mexico has always been a popular tourist destination for many tourists. Aside from its warm weather year-round, it boasts different landscapes so there is always something exciting to expect here. In fact, many are dreaming of retiring in this paradise where there is a good chance to stay near the gorgeous beaches. After all, Mexico offers a cheaper way of life, especially to ex-pats who want to enjoy the rest of their retirement.
Of course, Mexico is also a country that welcomes those who are looking for a different way of life. Solo travelers who want to live in another country will want to try it here. With its white-sand beaches, turquoise waters, and amazing cuisine, you will not want to leave Mexico any time soon. That said, the real challenge here is deciding where to stay if you want to move to Mexico.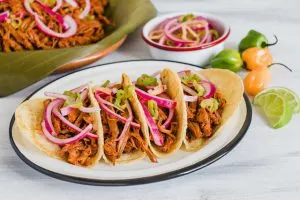 Truth be told, most ex-pats prefer to stay around the Pacific Ocean, the Caribbean Sea, and the Gulf of Mexico. The good news is that each one of these places has its own environment. That will suit even the pickiest traveler. Not only that, but they also have a slew of amenities and activities that will keep you entertained.
For example, Cozumel and Isla Mujeres are these islands that are more suitable for those who love to explore. In addition, you can also use Mexico as your jump-off point to countries like Belize and Guatemala. Also, Panama is within reach thanks to the Pan-American highway. As you can see, there are several reasons why moving to this country is a great idea. But since there are plenty of Mexican beach towns to consider, I'd like to help you narrow down your choices.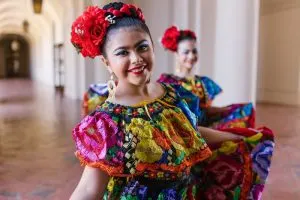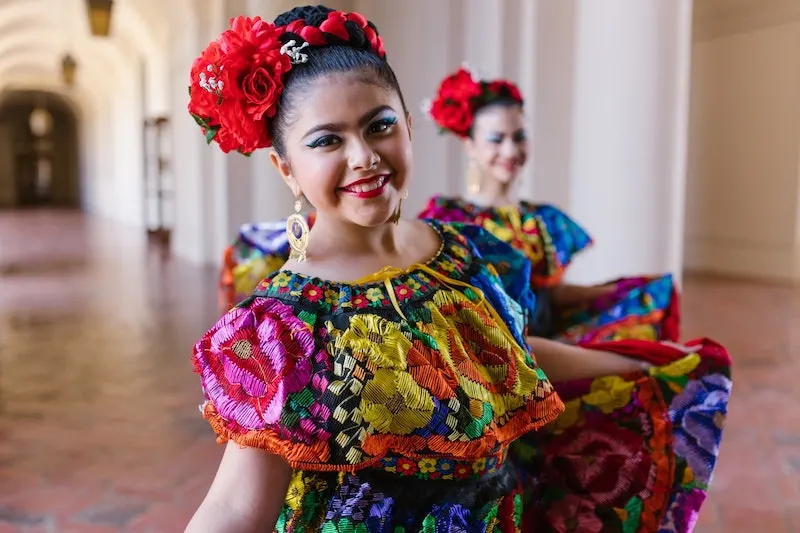 Best Beach Towns for Expats to Stay In in Mexico
For sure, the first thing that will pop into your head when it comes to Mexico is its beautiful beaches. Well, you are not wrong as there are dozens of stunning beaches here. In fact, as someone who is thinking of moving here, this is one of the attractions that you'll most likely consider. After all, who doesn't want to wake up to the sound of the ocean every day? Not only that but being able to swim, snorkel, and surf anytime you want, is always appealing to snowbirds.
But which beach town should you move to? This is the question that I hope I can help you with as you continue reading this post. Let's get started!
Playa del Carmen
This resort town in the Yucatan Peninsula on the Mexican Caribbean is a great place for those who are looking for a laid-back beach town. Aside from that, it is popular with tourists because of its coral reefs and even cenotes. In addition, the town has plenty of restaurants to satisfy your cravings. What's more, the nightlife here is quite exceptional too. Although this is a small town, the amenities that you will find here are comparable to the larger towns.
Playa del Carmen boasts a tropical climate the entire year. Just imagine being able to walk on white powdery sand and dip in the crystal clear waters. With miles of coastline of swimmable beaches. There is always a good reason why you should stay here. The fact that this town is suitable for all ages goes to show how popular it is. In fact, you'll see plenty of digital nomads in coffee shops here aside from the retirees. You can see ex-pats from different countries and not just from the United States.
When it comes to amenities, you will find 5th Avenue or La Quinta as a good place to shop. It is parallel to the beachfront and has several shops for you to explore. You can also drop by the shopping malls if you want to walk around. Most ex-pats have properties here already while others stay in inclusive resorts.
The downtown area is the perfect spot if you want to be closer to the action. This beach town is close to Cancun International Airport which is a plus. Also, it is close to tourist attractions like various Mayan ruins such as Chichen Itza. Don't forget to check the cenotes where you can cool off. And if you are looking for water parks, your best bet is Xcaret.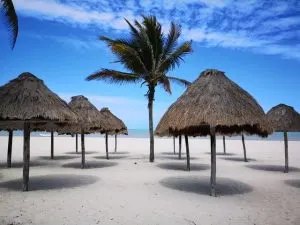 Puerto Vallarta
Located between the Bay of Banderas, Puerto Vallarta is a popular spot for cruise ships. What was once a small fishing village is now a booming tourist hotspot. With the Sierra Madre at the back and the Pacific Ocean at the front, Puerto Vallarta is a picturesque town that you will fall in love with. Among the amenities that you will enjoy here are an airport, a seaport, plus plenty of public transportation to choose from.
Aside from that, the beaches here boast golden sands complemented by blue waters. In fact, you should check out Playa Los Muertos. It has dozens of bars and restaurants along the beach. Which means that it is easy to grab a bite to eat or drink here. In terms of real estate, it stretches from Mismaloya all the way to Punta Mita. Most ex-pats settle down in Nayarit.
The Colonias is a good option if you prefer a quieter neighborhood. On the other hand, Centro as well as Zona Romantica are known for being vibrant, but they can get noisy too. From Puerto Vallarta, you can make your way to Isla Murietas via ferry. Here you will find Playa del Amor or Lover's Beach. Only a handful of guests are allowed per day to protect its natural beauty.
Meanwhile, if you want to socialize then head to the cobblestone streets of Zona Romantica. Afterward, stroll along the Malecon. Here you will find dozens of restaurants and bars where you can relax and unwind. The good news is that Puerto Vallarta is quite safe for ex-pats to live in. Also, there are plenty of cultural events happening here that will keep you entertained. Take note, however, that the town can get busy during the high season because of the tourists that flock here each year.
Puerto Escondido
Meanwhile, Puerto Escondido was actually a port for transporting coffee from the mountains of Oaxaca. What was once a sleepy town has become a popular surfing destination in Mexico. The good news is that there is a new highway being developed that will connect this town with the state of Oaxaca and Mexico City.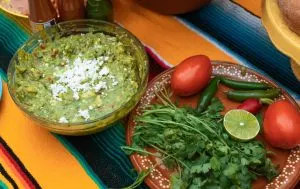 Puerto Escondido has become a popular destination because of the amazing surf here. In fact, this beach town hosts surfing competitions each year. This is all thanks to the Mexican Pipeline wave on Playa Zicatela Beach. Expect waves that can reach up to 10 feet! Aside from that, there are rows of palapas where you can grab some grub too.
In fact, I suggest that you check El Cafecito which is a popular hangout among ex-pats. But non-surfers will still find something enjoyable to do here. Like baby sea turtles release programs and the like. Aside from that, there is a scenic walkway here that you don't want to miss.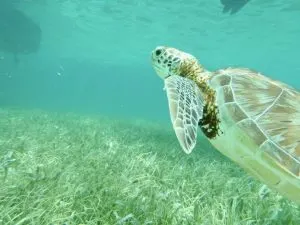 In terms of beaches, there are several smaller beaches at your disposal including La Punta as well as Cazarillo Beach. The latter is accessible by a series of steps amounting to 157! It's a lot, yes, but it is going to be worth it once you reach your destination. The stunning scenery will welcome you once you reach the beach. And the sunsets here are pretty awesome too!
Most ex-pats prefer to stay at Bacocho, La Punta, and Brisa de Zicatela. These are the quieter beaches in Puerto Escondido which is perfect for raising a family. With the growing interest in this beach town, expect to find a new village catering to ex-pats here. Life in this beach town is simple and enjoyable. You see, it has everything you need such as sand, surf, and sea.
Todos Santos
One of the best places to live in Mexico is Todos Santos. Located in Baja California Sur, this beach town lies between Cabo San Lucas and La Paz. Those who have visited this Pueblo Magico or Magic Town have fallen in love with its natural beauty. Think desert meets the Sierra Laguna mountains. And is complemented by the blue sea. It is truly stunning scenery that will charm you right from the start. Not only that but there are plenty of agricultural lands. Plenty of fruit-bearing trees are found.
Aside from that, this magic town is rich in Mexican culture, ancient traditions, and old architecture. No wonder tourists love to visit it to immerse themselves in Mexico's history. In addition, there are plenty of walking paths here for outdoor enthusiasts to explore. Whether you are a bird-watcher, hiker, or surfer, you will have something to do here.
This small town is also known for its art, jewelry, and painting. With its colorful buildings, galleries, and such, you will have a field day exploring the artistic side of this town. In fact, if you are looking for something to do you can join writing, yoga, and photography classes here. There are plenty of local groups here that are promoting the town's artistry it would be remiss of you not to try them.
Although there are several restaurants here, nothing beats buying fresh produce from the local markets. However, if you are looking for a bigger market, you will have to travel to Cabo San Lucas for that. This is where you will find American-style supermarkets. As for the ex-pats, most of them prefer to live on the outskirts of the town. That way they are close to the beaches. Take note that the climate is arid and warm most of the time.
San Miguel de Allende
Just four hours away from Mexico City lies San Miguel de Allende. This town is a UNESCO World Heritage Site for a good reason. It is here where you will find colonial architecture that is perfectly preserved in the city center. Aside from its old-world charm, San Miguel also has local and international restaurants to welcome its guests.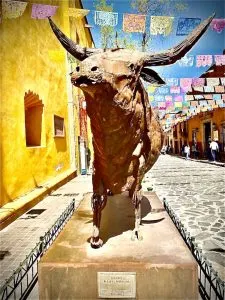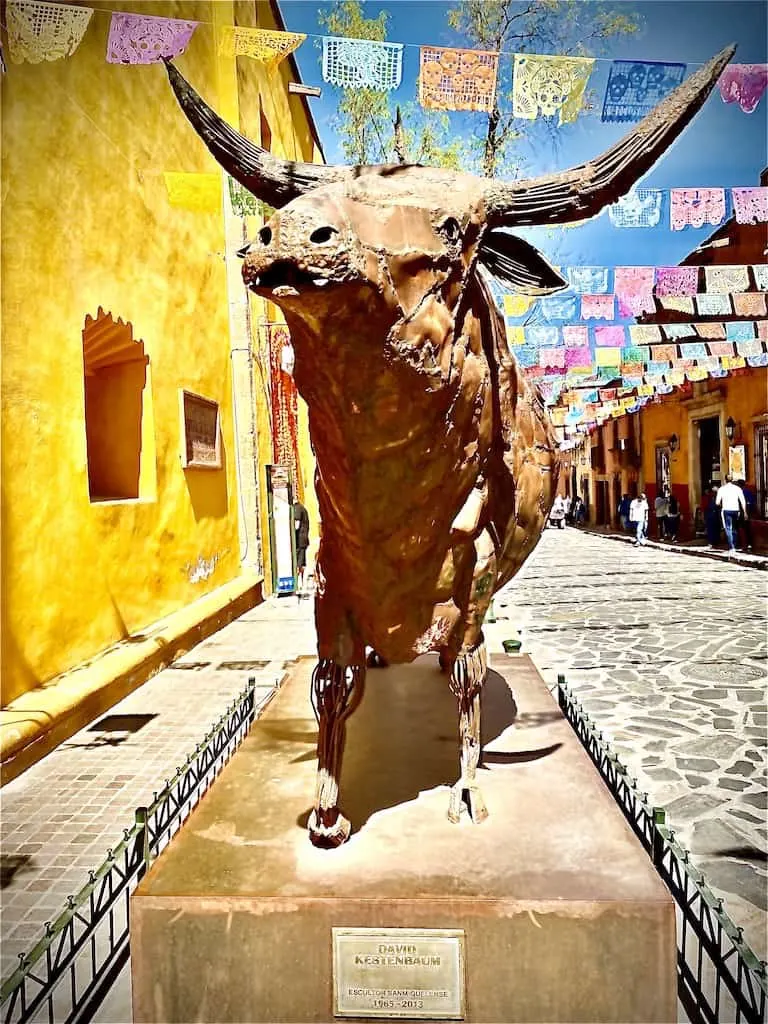 Add to this the temperate climate and you will feel that you have found the perfect place to retire. Take note that the temperature can drop below freezing during January and February. Meanwhile, the capital is just an hour away from here. Since it is accessible, you can head there if you want to check the markets. There are different types here such as indoor food markets and craft markets to name a few.
Aside from that, there is an outdoor farmer's market here where you can purchase produce at cheaper prices. If you are looking for local handicrafts, check out the bazaars on the outskirts of the town.
Ex-pats who chose to settle down here are found at the Centro or Colonia Independencia. Here they get to mingle with the friendly locals. These are historical neighborhoods that are worth looking into. Aside from that, there is also balconies that lie on top of a steep hill. The good news is that it doesn't matter which one you pick because they all have amazing views.
There is much to see and do in San Miguel de Allende and picking it as your home base is not a bad idea. From joining writers' conferences to dipping in one of the several hot springs in the area. You will not run out of activities to do here. Not only that, but you can also go on a day trip to neighboring beach towns.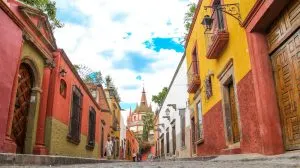 Cabo San Lucas
This list of best beach towns will not be complete without listing Cabo San Lucas! This is one of the two towns that you will find in Los Cabos with the other being San Jose del Cabo. Aside from that, this beach town is frequented by Americans because it is close to places like Los Angeles. Many come here over the weekend for a quick getaway. With that kind of popularity, it should not come as a surprise that many are considering staying here indefinitely.
But of course, there is more to Cabo San Lucas than its location on the Baja California Peninsula. It is also surrounded by three oceans making it a great place to enjoy snorkeling and scuba diving. Even deep-sea fishing and surfing are popular. Cabo San Lucas also has some of the best beaches in the country.
It goes without saying that you should head to Medano Beach. It boasts at least a mile of beach ideal for swimming. In addition, there are plenty of golf courses here which many ex-pats enjoy. While you are in the town center, you can stroll around the marina where shops and local restaurants abound. For tourists, there is no shortage of luxury hotels. But for ex-pats, there are plenty of neighborhoods for you to settle down.
Meanwhile, if you are wondering what attractions are seen here, there is Land's End. This is where the Pacific Ocean meets the famous Sea of Cortez. In fact, the coral reefs here are among the must-sees in this town. There is also El Arco which is the iconic landmark here. With dozens of restaurants and bars to choose from and shops to buy your needs, you'll feel right at home. Just keep in mind that it can get pretty busy in this town.
Lake Chapala
Meanwhile, Lake Chapala lies in the state of Jalisco. Aside from being the largest freshwater lake, it is also home to a charming villa that has a large ex-pat community. This already shows that it is a good place for those who are thinking of living in another country. Think cobbled streets, green mountains, and very colorful gardens. Add to this the fact that it has a springtime climate and you know this is just too good to pass up.
As stated before, a lot of ex-pats come here to retire. Most of them rent or purchase homes around Riberas del Pilar and Chula Vista. There are other neighborhoods that you can check out too with some being gated communities. Americans and Canadians are often seen here, especially since they are trying to get away from the cold. And because there are more foreigners staying here, new facilities are being put up.
This town is perfect for those who love the outdoors. In fact, this town is ideal for those who want to live a simple life. You can go boating, hiking, or even exploring the numerous walking paths here. Although it is a small town, there are amenities like golf courses and even markets. Those who stay here are mostly retirees who love the slow pace. But the younger ones will find a good home here. After all, if you are looking for some action, Guadalajara is nearby.
In fact, this is where you will find shopping malls, supermarkets, and bustling nightlife. But don't worry, the community in Lake Chapala also has activities waiting for you. There are plenty of clubs here that you can join. You can take up Spanish classes, and cooking classes. What you'll love about this town is that it is a close-knit community.
More Beautiful Beach Towns in Mexico
One of the best things about living in Mexico is that there is no shortage of options. Aside from the choices mentioned above, you can also add these ones to your list.
Ensenada
Ensenada is a port city that lies on Mexico's Pacific coast. This seaside getaway is known for its surf spots as well as resort towns. That beckons ex-pats to come and stay here. You can take your pick from surfing at San Miguel Beach or kayaking at Estero Beach. Aside from that, Ensenada bears witness to the migration of grey whales heading to the warmer waters of the Pacific. Locals and foreigners alike look forward to this event as they can be seen even from a distance.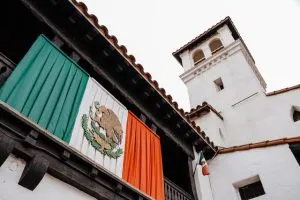 Aside from that, Ensenada is also known for its wineries. This is why it is referred to as the "Napa of Mexico". There is also the annual Ensenada Vintage Festival which is often celebrated in August. But that's not all! They also have the Fish and Seafood Festival held in September. This is not surprising given that this town is known for its Baja Med cuisine. It's a fusion of seafood and oriental flavors.
One of the reasons why this is a popular beach town for American ex-pats is because of its proximity to the US. In fact, it is just an hour away from San Diego. Ex-pats who have made their home here often head back to San Diego to get medical assistance. With this kind of convenience available here, it is not surprising why this resort town has become popular in recent years.
Puerto Morelos
Meanwhile, Puerto Morelos in Quintana Roo is another great spot for ex-pats. This is perfect for those who are looking for a more laid-back town compared to Cancun or Playa del Carmen. In fact, this town sits between these two cities on the Riviera Maya. There are two areas to this town. The first one is a small beach town that sits on the sea. Meanwhile, the second one is the city center which lies along the main highway.
Of course, the beach town tends to be more expensive to live in. There are several reasons why Puerto Morelos is perfect for ex-pats. For starters, it is quite safe to live in. Second, there is less traffic to deal with. Third, it is not a party town which means the area is peaceful. Of course, if you prefer a more vibrant nightlife, Cancun is not far away.
Oaxaca City
If you are looking for a town with a low cost of living then this is it. Ex-pats, with a monthly pension of $500 to $800 can live comfortably here already. This city is the capital and the largest in the state of Oaxaca. Also, it is best known for its colonial-era structures. In addition, there are several ancient structures nearby that you can explore. The local cuisine is worth trying out too.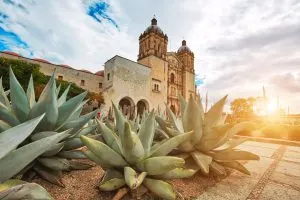 In terms of accommodations, it is possible to rent a home or an apartment for $200 to $400. This already includes the utilities which are definitely cheap. Solo ex-pats can find a small room for just $100 a month in the city center. Which is a plus. Dining out means spending around $2 at least for street food. And because the area is compact, everything is walkable which adds to your savings.
One reason why the cost of living here is affordable is that this is one of the poorer cities in Mexico. But this can work to your advantage if you want to save up. Although this city is considered to be poor, the locals make up for it with their exceptional cuisine. Try their mole, tamales, and tacos, of course. Trust me, you will not be disappointed.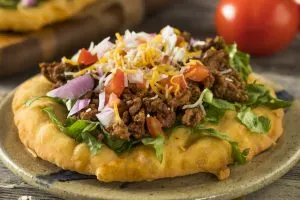 Markets abound here so you can buy fresh produce easily. If you want to immerse in local culture, there are museums that you can visit. I suggest that you join tours here as well so that you can learn a thing or two about the city. Ex-pats who love the outdoors will feel right at home here. After all, the mountains nearby are great for hiking. You can even visit the petrified waterfalls here if you like.
Merida
Meanwhile, Merida is another colonial city that ex-pats consider for its peaceful way of life. It is the capital and largest city in the Yucatan Peninsula with more than a million people residing here. Although the population of ex-pats is around 4,000, it is still a popular choice among snowbirds.
The great thing about Merida is that it has large city amenities with the charm of a small town. Among the amenities available here are universities, museums, and even a major international airport to name a few. As you walk along its tree-lined streets, you will definitely imagine that you are in just a small town. And not a bustling city.
Aside from that, Merida is rich in Mayan history and culture. In fact, this city is home to the largest indigenous population. Around 60% of the people here are of Mayan descent. This is great, especially if you want to know more about their history. As an ex-pat, exploring the central historic district is a great idea. Here you will find old buildings that are well-preserved.
Ex-pats consider living here because it is a safe place to live in. Not only that but the cost of living is cheap too. If you want to live closer to the city, then you will need to pay extra for your rent. With an international airport servicing this town, it is easier to fly out as needed. The best part? This town is near the white sand beaches of the Caribbean coast. In fact, it is just a half hour away from Merida.
Isla Holbox
When talking about coastal towns, this small town is a must for Isla Holbox. It's smaller than Isla Mujeres so expect to ride a golf cart on its sandy beaches. Most of the buildings are low-rise too so consider this too if you plan on making this your home. This is ideal for ex-pats who just want to enjoy their retirement without thinking much about anything else.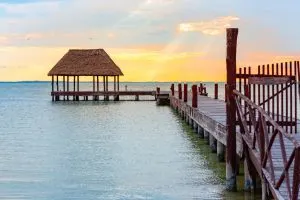 If you are looking for some excitement, then swimming with whale sharks is something to look forward to. This happens from May to September. In addition, there are mangroves that you can explore or see the phytoplanktons glowing in the dark.
El Cuyo
If you are looking forward to living the good life, El Cuyo is a great spot to call your home. This beach has a lagoon on one side and the Caribbean Sea on the other. If you explore the lagoon, you will find plenty of flamingos. Meanwhile, the main beach is quite popular with windsurfers and kite flyers. It's because of the windy conditions that this beach town is known for.
There are guest houses here that ex-pats can rent out. La Casa Cielo is one of those guest houses that you can stay in. If you are feeling famished, there are several restaurants that serve local cuisine, including fresh seafood.
San Pancho/San Francisco
Ex-pats who are looking for a peaceful town to retire in should consider San Pancho. This small beach town is known for its big waves that surfers enjoy. Many are saying that this will be the next Tulum, which is one of the most magic towns in Mexico. But we will have to wait and see. The main draw here is that this town is quiet. Unlike other beach towns, there is no nightlife here that will keep you awake at night.
Most of the ex-pats here are already retired and just want to enjoy the beach life. However, there are younger ones here too who seem to be enjoying the peace and quiet. It is possible to have some fun at night in the neighboring town of Sayulita.
What to Consider When Retiring in Mexico?
Mexico is a huge country with different beach towns to offer. It is quite diverse not just in terms of landscape but also in terms of culture and people.
I will not be surprised if you are having a hard time deciding which resort city to stay in. If this is the case, then there are a few things that you can consider:
Cost of Living
One of the reasons why ex-pats decide to live in Mexico is the low cost of living. This is true compared to the United States, Canada, and other nearby countries. However, Mexico is no longer as cheap as before. In fact, there are some areas that have a higher cost of living than others. It would help to know what your budget is each month. This will help narrow down your options.
Safety
Of course, you need to factor in your safety when choosing a place to retire in Mexico. Although the country has gotten a bad rep because of the crime here, this is mostly cartel-related. Also, they happen more in the poorer areas of Mexico. Among the safest places here are Merida, Oaxaca, San Miguel de Allende, and La Paz.
People
If you want to have the best time in Mexico upon your retirement, you need to consider the people you will be interacting with. Ask yourself if you prefer to rub shoulders with fellow ex-pats more often. If this is the case, then you need to look for a beach town where there is a higher number of ex-pats living there.
City Size
Another factor to consider is the size of the city that you will be living in. Do you prefer to live closer to the urban area or prefer the simple way of life in the rural area? Aside from that, ask yourself what kinds of amenities you want to have access to. This will help narrow down which part of Mexico you can stay in comfortably.
Visa
It doesn't matter if you are traveling here during the summer or winter months, it is important that you have a visa with you. Those who live in the US, Canada, Australia, and others, can stay in the country for 180 days with a visitor's permit. However, if you are planning on staying longer, you will need to obtain a temporary residence visa. You will need to provide proof that you are capable of financing your stay here during your interview. Before you even decide to retire in this country, make sure that you are eligible for a visa.
Language
Of course, you will need to consider how you will be able to communicate with the locals. Some can converse in English while others not. The good news is that those who operate boutique hotels speak English fluently so there is no problem there. However, if you prefer to stay in small beach towns, it is a good idea to learn about the local language. This will help you converse with the locals better.

Imagine lying in a Hammock!
Imagine lying in a hammock on the main beach of Cabo or Tulum. The swaying palm trees above you offer shade as you sip your ice-cold drink. Sounds good, right? Now add to this scene the fact that the main street will take you to shops and restaurants that serve excellent dishes. Well, if these things pique your interest then why not consider retiring in Mexico?
Think surf, sand, and sea mixed with delicious cuisine and rich history and culture. All of these are what makes Mexico popular among ex-pats. Not only that but the live music and nightlife here are something to experience too. If you are given the chance to retire here, wouldn't you jump on it? I would!
With all the beach towns here that have white sand and blue waters to enjoy, it's hard to pass this up. Mexico does give that tropical paradise vibe everywhere you go. What's better is that each town here has something unique to offer. Do you want to party all the time? You can rent or purchase a home in Cancun. If you prefer a more laid-back environment, towns like La Paz are worth looking into.
The good news is that there are plenty of ex-pats who decided to stay in Mexico. I can't blame them. After all, this is a beach paradise for snowbirds. If you are interested in moving here, it is best that you get as much information about the process before moving. Not only that but do your research on the towns that best meet your needs.