Tropical vacation, anyone? Why not head to Aruba? This is probably one of the places that people have on their bucket lists. Yes, this is the dream vacation spot for many, especially for destination weddings. Not only that, but it is a popular spot for cruises too. This is not surprising since Aruba boasts soft sands, turquoise waters, and a tropical climate.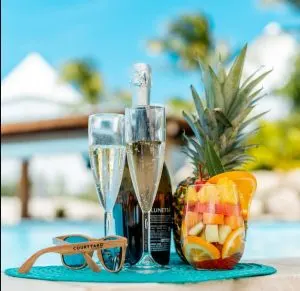 ---
What's in this post:
hide
Best Time to Visit Aruba
---
---
Most assume that Aruba is too expensive to reach. You'll be surprised how easy it is for an average person to visit this stunning tourist hotspot. It all boils down to knowing when the best time to visit is. The good news is that most of the months are good. Of course, there is an exception which is during the Caribbean hurricane season.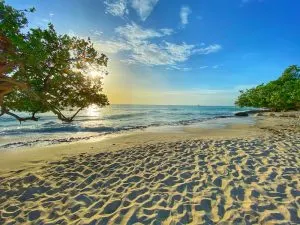 Aruba's weather is what makes this an ideal spot for a vacation. Considered to be one of the best Caribbean islands on the fringes of the hurricane belt, Aruba has sunny weather most of the year. In fact, the average annual temperature ranges between 77 degrees to 91 degrees Fahrenheit. But just because they say that you can visit this tropical paradise year-round, think again.
Travel Seasons in Aruba
Knowing which time of year to visit Aruba is a must. This way, you will be able to make the most out of your trip. That said, let's take a look at the travel seasons that Aruba has.
High Season
The high season in Aruba is during the winter months. This runs from December all the way to March. One reason behind this is that snowbirds are looking for someplace with warm temperatures. And this happy island fits the bill! And because it is also the dry season, many travelers opt to visit here.
Since Aruba experiences little rainfall during these months, many go here to enjoy sunny days. With average daytime temperatures ranging from 27 degrees to 28 degrees Celsius, it doesn't come as a surprise why there is a crowd here during its busiest months.
Shoulder Season
It is still under debate whether Aruba has a shoulder season. Nevertheless, many consider early April to August as the shoulder season. This is because winter vacationers are already heading back home. Aruba weather during these months tends to be hotter. Fortunately, trade winds help in making the weather here bearable.
Aside from that, there are still several events that you can enjoy during the shoulder season. One of these is the Aruba Soul Beach Music Festival.
Low Season
Meanwhile, the low season runs from September to November. The fall months mark the end of the hurricane season. This is actually a great time to be traveling to Aruba. One reason behind this is that there are fewer travelers this time of the year. This is because Aruba's climate during these months tends to be wet. Don't worry because rain showers tend to last a few minutes on rainy days.
When is the Best Time to Visit Aruba?
Now that you are considering visiting Aruba, you should consider when to fly out. Are you thinking of going in January to leave the cold behind? How about during the summer months? After all, your kids will be out of school by then. Take note, however, that the time you plan on visiting will affect the price of the ticket. Knowing what your vacation priorities are can help you decide when to fly here.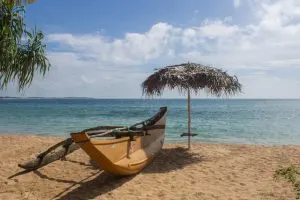 Usually, the best time to visit Aruba is from April to August. These months no longer fall in the peak season so there are fewer crowds. Aside from that, there will be more discount offers for flights and hotel accommodations. Although they fall during the summer months, the island does get rain showers from time to time. The pleasant weather makes this island more inviting, to say the least.
That said, let's take a look at the best months to visit Aruba based on your preferences.
Best Time to Head to Aruba
April to May is the best time to come to Aruba. This is because the peak season has ended. Not only that, but the hot summer temperatures haven't fully come in yet. In fact, these months get the least amount of rain and are just shy of the hurricane season. Although the island doesn't get battered by hurricanes, it does increase the precipitation in the area.
Another option is to book a trip here during early fall. In fact, you should take advantage of the low season rates. However, keep in mind that these are the rainiest months. This means that there is a good chance of tropical storms coming your way.
Best Time to Book Hotels in Aruba
If you want to stay in the top hotels and resorts, then better book in advance. In fact, rooms with ocean views or hotels right by the beach get fully booked even before the high season. For example, if you plan on traveling to Aruba from early December to March then book at least 6 to 12 months ahead of time. This way, you will get better rates for your accommodation along Palm Beach and Eagle Beach.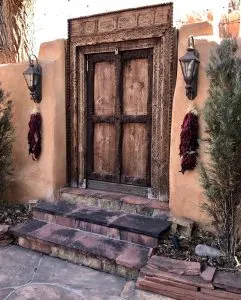 On the other hand, if you are traveling anytime between April to August, you're in luck. There are some last-minute deals to keep an eye on. These deals usually cover airfares and accommodations. Meanwhile, if you are traveling between September and November, better book 3 months ahead of time. Resort prices tend to go down during these months.
Best Time for Families
For families, traveling to Aruba during the summer break is a good idea. This is because it still falls during the off-season. In fact, this is the cheapest time to visit. After all, there is a good chance that you can get 20% to 50% off on hotel rates and airfare. This means that you'll be able to save more in the process.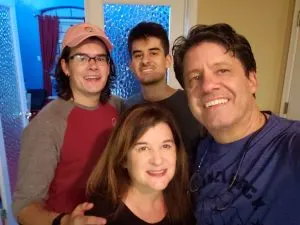 In addition, while the rest of the Caribbean islands are experiencing tropical storms and hurricanes, Aruba does not. This is because the island of Aruba gets 470mm of rain each year. Also, the trade winds bring a steady breeze to the island. This helps make the weather here more pleasant. In fact, this is the best time to explore the island with your little ones. Take note that June is the windiest month here. This is good for having fun around the island.
Best Time for Saving Money
Most travelers skip Aruba from September to October. This is because the trade winds have died down. Also, the average temperature rises to 30 degrees Celsius. But if you want to save money while being able to visit this island, then this is the perfect time to travel here. Aside from the island having fewer people, you'll find plenty of hotel deals too. If you don't mind the high temperatures then travel here during this time.
Aside from that, you should pack some sunscreen with high SPF and lightweight clothing. Also, bring a light jacket and a waterproof bag too. Travel here during this time because the white sand beaches are rarely crowded. In addition, the activities offered here are not fully booked. Furthermore, popular hotels can be booked 20% to 50% less during peak season. Aside from that, you can also do same-day reservations in the restaurants.
Best Time for Parties
Meanwhile, the Carnival season in Aruba often runs for six weeks. It starts from January all the way to February. This means that there are plenty of beach parties, events, and parades here. You can witness the Grand Parade and the Grand Children's Parade too. Just head to the capital of the small island at Oranjestad. However, be prepared to pay top dollar. This is because the average price of hotel accommodations will go up. After all, this is the island's peak tourist season.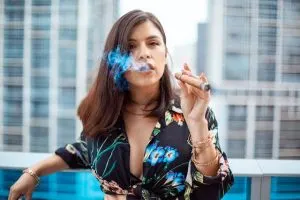 Aruba Temperatures
Many are saying that Aruba is a great place to visit any time of the year. Truth be told, there are some months that are better than others. The average high temperature on this island can reach up to 80. However, it can go up to the 90s during the summer based on climate data. Aside from that, water temperatures tend to be cooler during the winter months. You should keep this in mind if you are expecting to swim in warm waters.
If this is your first time visiting Aruba, you can learn a thing or two about its temperatures below.
Rainy Season
The rainy season in Aruba starts from October to December. In fact, the average rainfall is three inches of rain. If you are not bothered by some rain during your trip, this is a great time to visit.
Hurricane Season
The so-called ABC islands (Aruba, Bonaire, and Curacao) lie on the fringes of the hurricane belt. Usually, there is just one hurricane that passes the islands every hundred years or so. It is possible for a tropical storm to pass by every four years. Although this doesn't cause bad weather, expect cloudy and rainy days. If you are traveling here during hurricane season, make sure that you check the weather forecast. Although some would say that this is the worst time to visit, some don't think so. In fact, traveling to Aruba during hurricane season is the best way to reduce travel costs.
Air Temperatures
Aruba's climate is one of the warmest in the Caribbean. In fact, the average monthly temperature is 89 degrees Fahrenheit. During the hottest months (August and September), the average daily high temperature can reach up to 90 degrees and above. Going shopping, hiking, or hitting one of the best beaches can be a bit uncomfortable. This is because of the rise in temperature.
Meanwhile, inland temperatures will have warmer temperatures compared to the coast. This is because the trade winds get blocked from passing through. Aside from that, the average low temperature is 78 degrees Fahrenheit.
Water Temperatures
For those who love water sports, the average water temperature is 81 degrees Fahrenheit. This varies each month. As mentioned before, the waters can be a bit cold during the winter months. With the exception of December to February, the waters tend to be warm year-round.
Aruba Attractions and Activities
Aruba's location on the Caribbean Sea makes it a great spot for travelers. It is just a few miles off the coast of Venezuela. In fact, you can see Venezuela from the southern coasts, especially on a clear day.
Aside from the gorgeous beaches here, there are other attractions to see here as well. Among these are the Arikok National Park and the natural pool. If you want to do a bit of exploring, check out the colorful town of San Nicolas. Aside from the colorful structures, there are plenty of shops and restaurants here.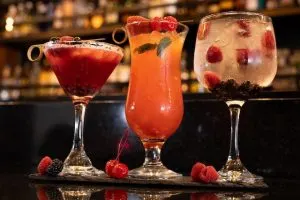 If you are into partying, you are in luck. I would suggest that you travel here during the Memorial Day weekend in the United States. There are music festivals that you don't want to miss. Aside from that, you can also participate in Flag Day, National Anthem Day, and more. This is a long tradition on the island and one you're sure to enjoy.
Aruba is a Popular Hotspot!
Aruba is one of the popular hotspots in South America. In fact, it is one of the favorite destinations of those in North America. A good time to visit here is from April to May or late summer. Meanwhile, the bad time to visit for many is during hurricane season. Your best bet is to stick with the shoulder season if you want to avoid the crowd.