We all want to visit Yellowstone National Park, the USA's first national park, but it can be hard to decide the best time of year to go. The park is open all year round, with roughly 4 million visitors each year. However, you don't have to choose one season over another because there are pros and cons for every season at Yellowstone National Park. For many visitors, it's a toss-up between the spring and the summer seasons because everything seems to bloom all at once at Yellowstone. For others, it depends on what they want to do.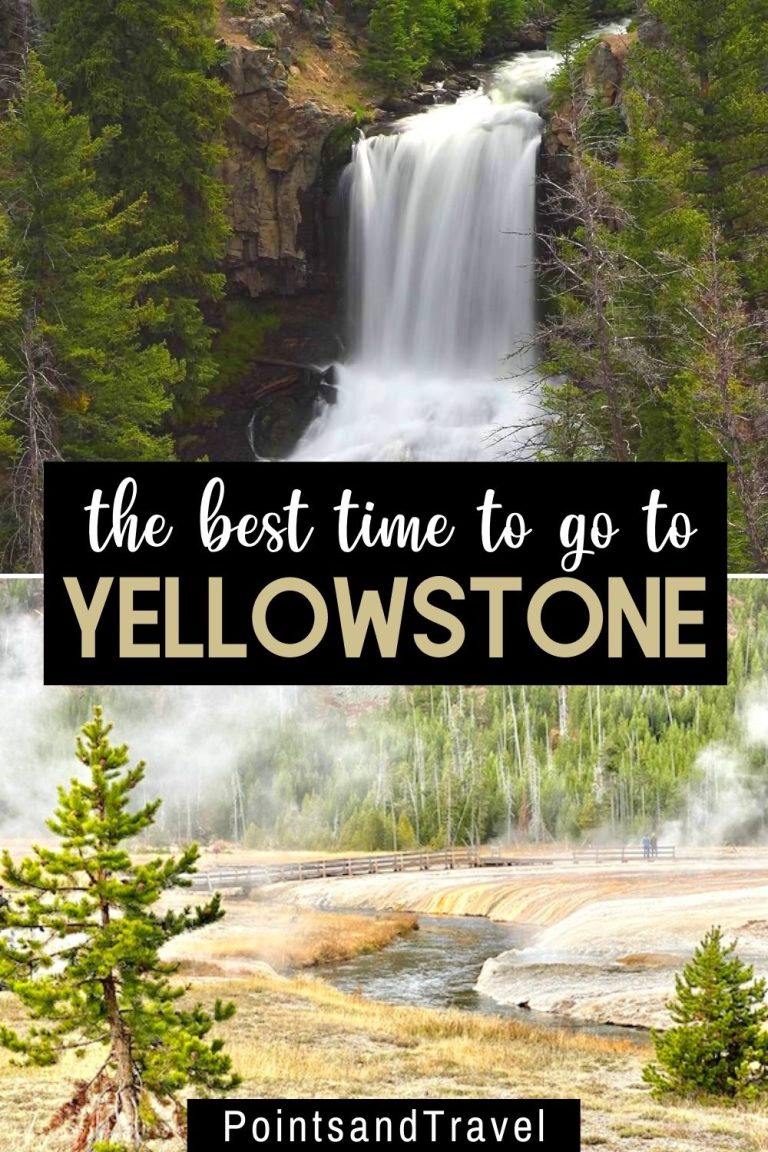 ---
What's in this post:
hide
Best time to Visit Yellowstone
---
So here we will discuss the best season to visit Yellowstone National Park!
Season-wise Best Time to Visit Yellowstone
There is nothing like the Spring
Spring is a beautiful time, but it's risky. Many roads are closed to tourists because the snow hasn't melted yet. However, if you can make accommodations for all of these road closures, you will likely have the park to yourself. Early Spring is great for spotting wildlife since the snow melts at major parts of the park and animals are out in full force searching for food.
April & May
Most of the park's roads are open during the Summer, which is great for tourists who drive themselves around. However, there are so many people around that it becomes overwhelming at times. There are more traffic jams and crowded sightseeing areas because of all these people visiting.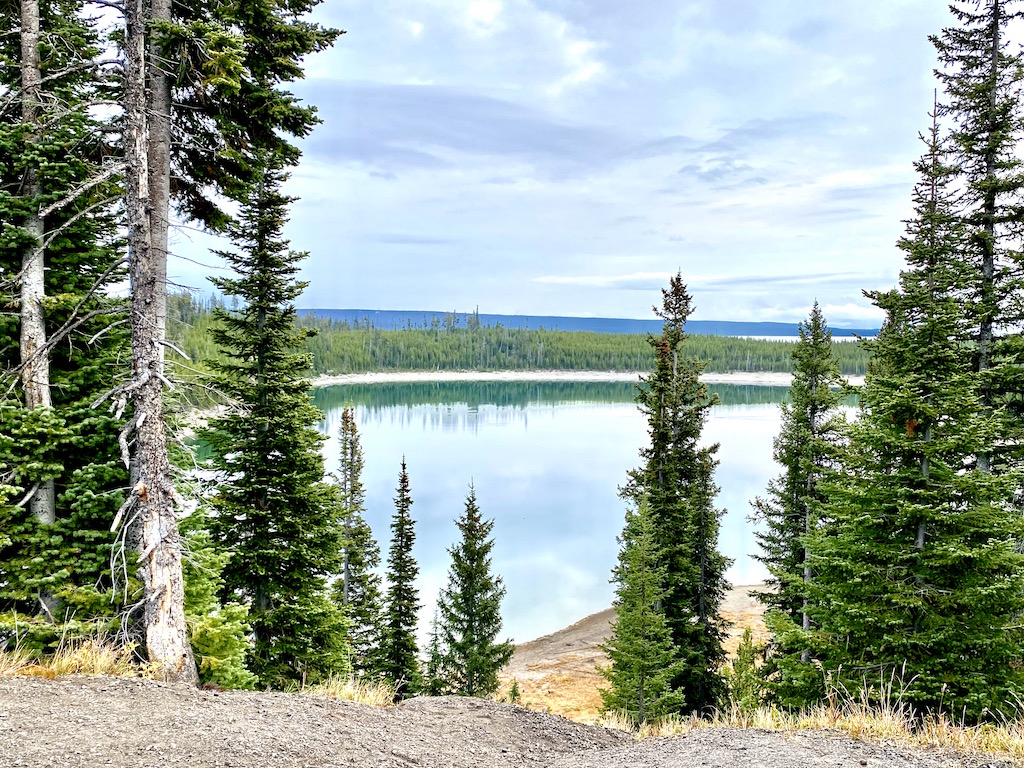 Spring's rainy, chilly weather demands a warm coat and waterproof walking shoes. However, despite these problems, there are a few benefits to visiting in the fall season — closed facilities, marshy hiking conditions, and local open roads.
Animals start to get back from their winter hibernation; elk calves, bison calves, moose calvesd, and other baby animals appear in early May. Even though road access is limited, fewer people are on hand, which significantly increases your chances of securing a front-row seat to the action. Around the most prominent sights like Old Faithful, you'll find reasonably priced rates in the hotels and nearly empty viewing platforms.
Temperatures will be almost 90 degrees Fahrenheit for the first time this summer. With brighter days starting to take effect by Memorial Day weekend and continuing through September. All of this contributes to a surge in visitors throughout the month.
Summer is a Great Time to Go!
The majority of these visitors—more than 75%—reach Yellowstone during the summer months and makes it the best season for many to visit Yellowstone. It's difficult to blame them; the weather is usually sunny and warm. Plus roads, trails, and facilities are all open all year round, and seasonal activities provide tourists access to all that Yellowstone has to offer. The only road closures will be if there is any construction work.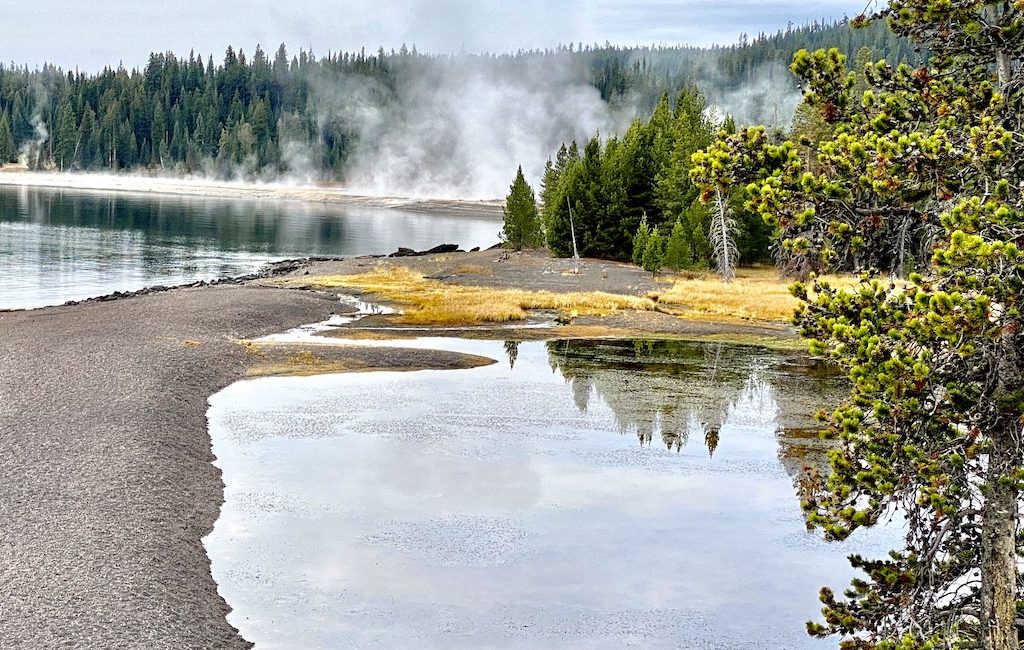 However, this period makes it challenging to experience the solitude that explorers once had when national parks were first established. In addition, it can be tough to get away from crowds, so consider visiting early or later in the season or at night when possible.
June, July, & August
Seasonal activities, such as guided hikes and rafting down the Yellowstone River, beginning in June. Clear weather and low humidity make it possible to see breathtaking views of the park's snow-capped peaks. In June, wildflowers bloom madly and continue until late July.
Early July through August is what most consider the "peak tourist season" since you have long days to hike, bike, or go on an organized tour without worrying about darkness setting in early. However, the downside of this season is that by late May pretty much everything gets booked up because hotels and camping spots become scarce quickly. Also, hotel prices do not drop significantly even when it's not peak season.
The bison breeding season, or "the rut," begins in early August when massive herds of bison congregate in the Hayden and Lamar Valleys to begin the mating season. Even from far, you will understand bulls roaring as they attempt to attract females and show off their stuff to stay away from rivals.
By Fall or Autumn
Fall is a beautiful time to visit Yellowstone since the leaves on trees change colors and become vibrant. This season becomes more popular as winter approaches, so you have fewer crowds, but lots of entertainment at this time. It's still a good temperature during the day for a hike without a heavy coat, but chilly at night once the sun goes down.
The days grow shorter and colder, necessitating the use of more than simply a light coat. Snow is expected in November, especially in the mountains, and doesn't stop until March. Autumn's attractiveness isn't a secret either. Seasonal constraints at hotels and campgrounds frequently force guests to plan months — if not years — ahead of time.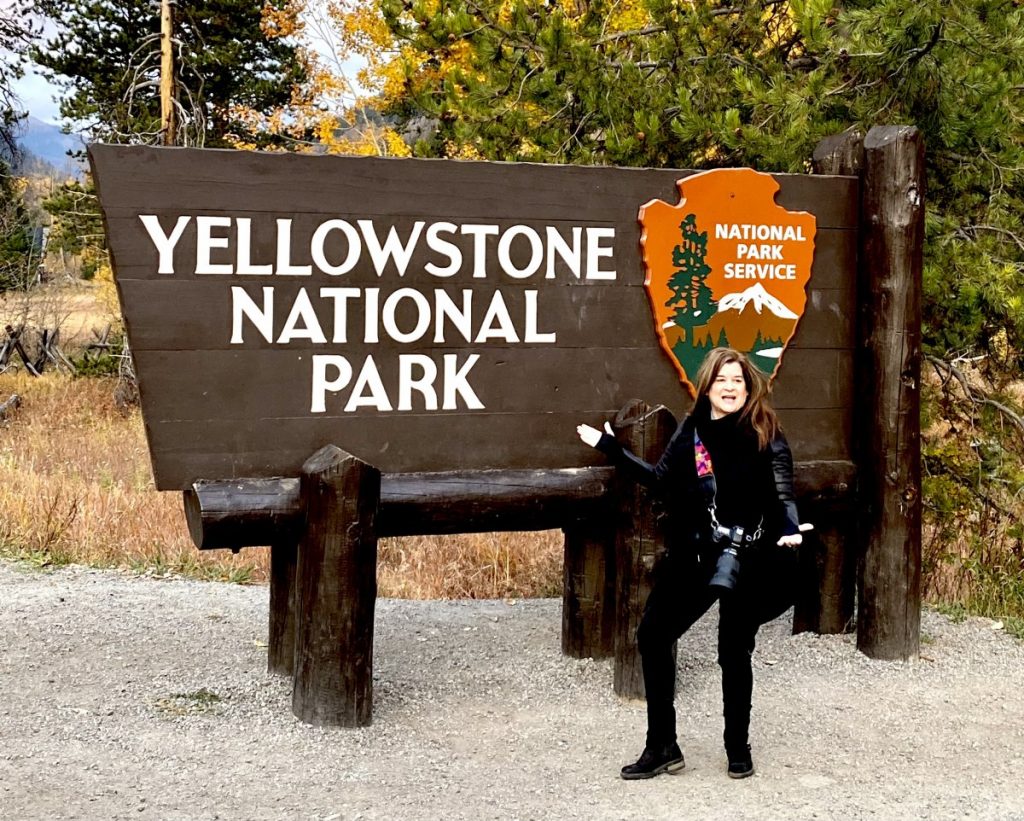 September, October & November
This late in the season is trendy in the park because the colors are simply spectacular at this time. Fall is known for unpredictable weather, though, with average temperatures that range from nearly freezing up to 80 degrees F during the day. This makes planning a little more complicated since you sometimes have to prepare for both extremes within one day. Nevertheless, the tourists begin to drop off significantly by mid-September, so if you want solitude, this is a great time to travel to Yellowstone National Park.
It is fascinating to watch the buffalo migrate in early October from a safe distance. Elks reach their "elk rut" (or breeding season) at this time when they are particularly active around Mammoth Hot Springs. Bull elks produce low and high pitched bugles throughout the day and night as they battle other males with fully-grown antlers. This is to establish dominance or new dominance within a herd.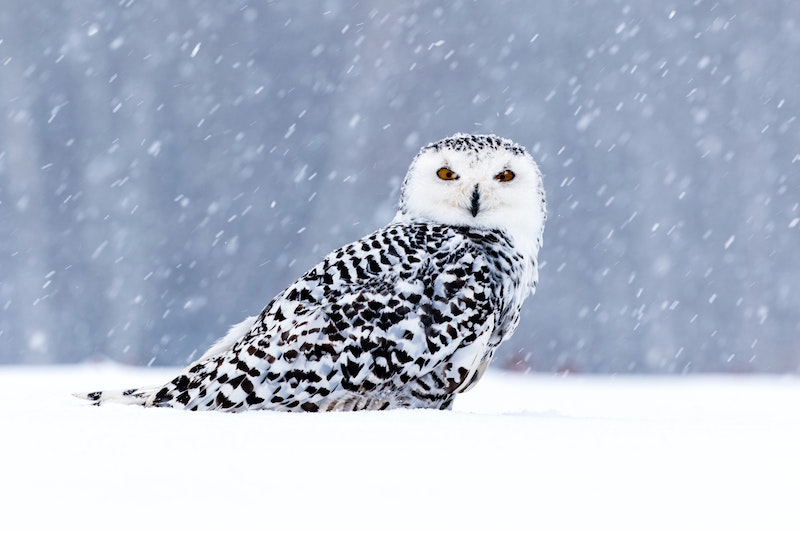 By early November, most of Yellowstone was shut down, and touring had effectively ended. But the snow birds do come out to play. Between October and November, a significant drop in temperature indicates that winter is rapidly approaching.Both the grizzly and black bears begin to hibernate at the end of the month and do not reemerge from their dens until March, when both species' snowfall rates double.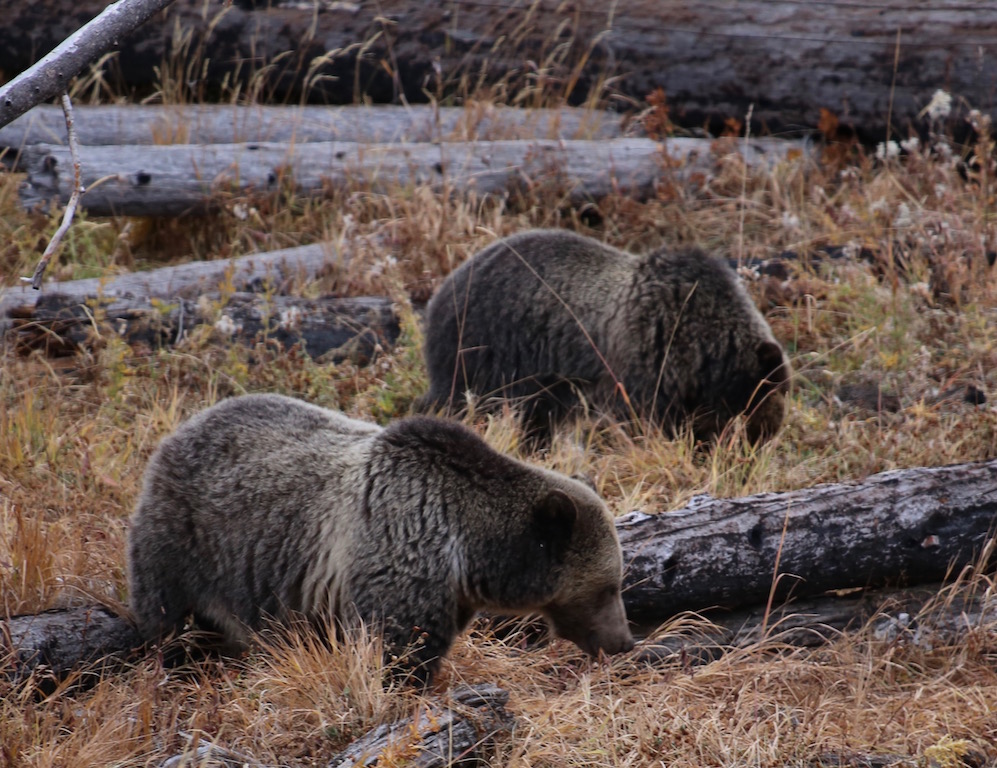 Winter with Snow
Winter is not for everyone. The cold weather can be miserable, but it's also beautiful when you see Yellowstone park blanketed in fresh white snow. Unfortunately, many parts of the grand loop road are closed because of heavy snowfall and ice. This makes it tough to tour on your own, so most visitors go on guided tours or rent a car with a 4-wheel drive. There are several Visitor Centers and Warming Huts in Yellowstone during the winter season.
During the winter, wild animals such as buffalo, bighorn sheep, and wolves migrate to lower regions with warmer temperatures, making them easier to see. These wildlife sightings, along with the season's distinctive white backdrops, make winter a photographer's paradise.
December through March
Winter brings some severe snowfall and colder temperatures. But it's also a wonderful time of year to see what's going on under all that white powdery stuff! Sugar snow is an incredible experience where the snow has hardened and formed ridges making it look like someone poured sugar over the entire park.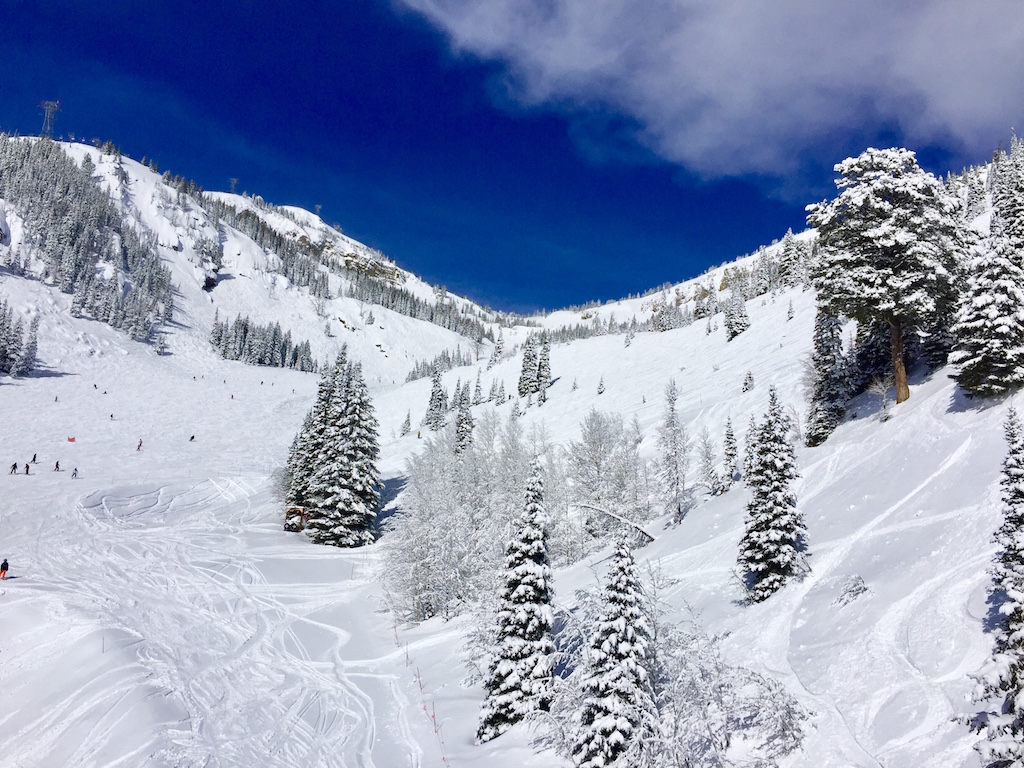 Just wait until December comes around if you're concerned about the snow conditions and harsh cold winters in November. This month, Yellowstone receives a blow: monthly snowfall averages 72 inches, with an additional 15 inches of rain on top of that. The daytime temperatures rarely get above freezing, and temperatures below zero are typical at night.
Because so much snow necessitates the closure of roads, snowplows are kept in their sheds until March, allowing winter to do its job. Instead, snow coaches and snowmobiles become the preferred methods of transportation starting in mid-December.
Many Yellowstone's roads are closed in winter, so you have to be careful about what areas you can visit when driving your car. Don't worry about the parking lot. If you approach some more remote areas, though, then renting a 4-wheel drive vehicle is best, especially if you don't know how to drive on ice. Also, remember that most rental companies won't rent out their cars unless you bring chains with you. That's because it is mandatory to carry chains with you at all times during the winter months in Wyoming.
According to wildlife enthusiasts and photographers, February is one of the best months to visit Yellowstone when the wolves become more active and easier to spot against the park's stark white backdrop.The first mothers of late spring are grizzly bears, who appear in March and maybe readily be spotted while foraging for food with their newborn cubs.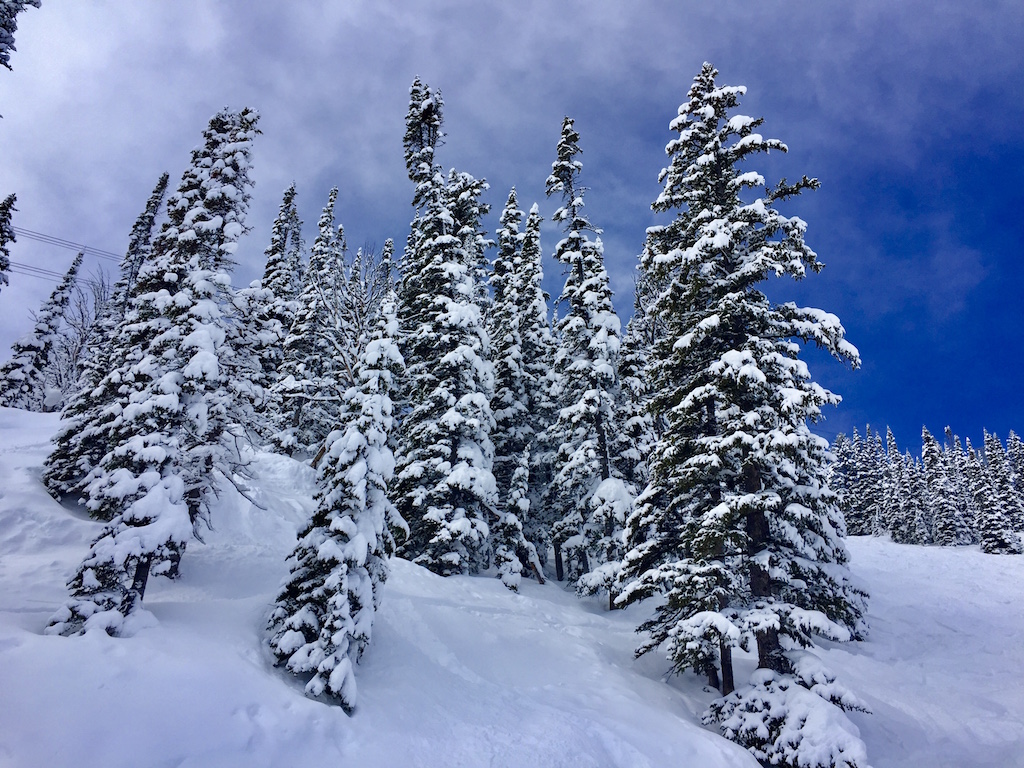 Winter activities include cross-country skiing (rentals available), snowshoeing (rentals available), guided tours by foot or snowmobile, and snow coach tours (only when the roads are clear).
Interest-wise Best Time to Visit Yellowstone
Fall Colors
Yellowstone's fall colors are famous worldwide, and people come from all over to see the brilliant reds, oranges, yellows, and purples that dominate the park in autumn.Fall usually arrives at Yellowstone around mid-September, bringing with it cooler temperatures and fewer crowds. By late October, the surrounding foliage has turned into an array of colors unmatched anywhere else in the country.
The peak time for fall colors is between mid-October and early November, before winter begins in earnest. This was also when most animals had abandoned their northern ranges, so you'll be able to spot elk more efficiently than earlier in September. That is because when they were still wearing their summer coats, they were camouflaged among yellow patterns of brush and grasses.
Wildlife in Yellowstone National Park
The best time of year to witness wildlife in Yellowstone is during the spring and fall months, when the animals are most active. However, some game viewing strategies can help you increase your chances of spotting the wildlife you want to see, including:
Spotting predators – The majority of park guests come for a chance to spot bears, wolves, mountain goats, and other large predators. Due to their solitary nature, visitors need to make lots of noise while hiking on trails. Like the Dunraven Pass to startle nearby animals and people. So if you're quiet and patient, late morning or early evening is usually the best time for sightings.
Scanning open areas – Open meadows like Lamar Valley, Hayden Valley, and the Fire hole River area, in general, are best for spotting deer, elk, moose, bison, and other large mammals.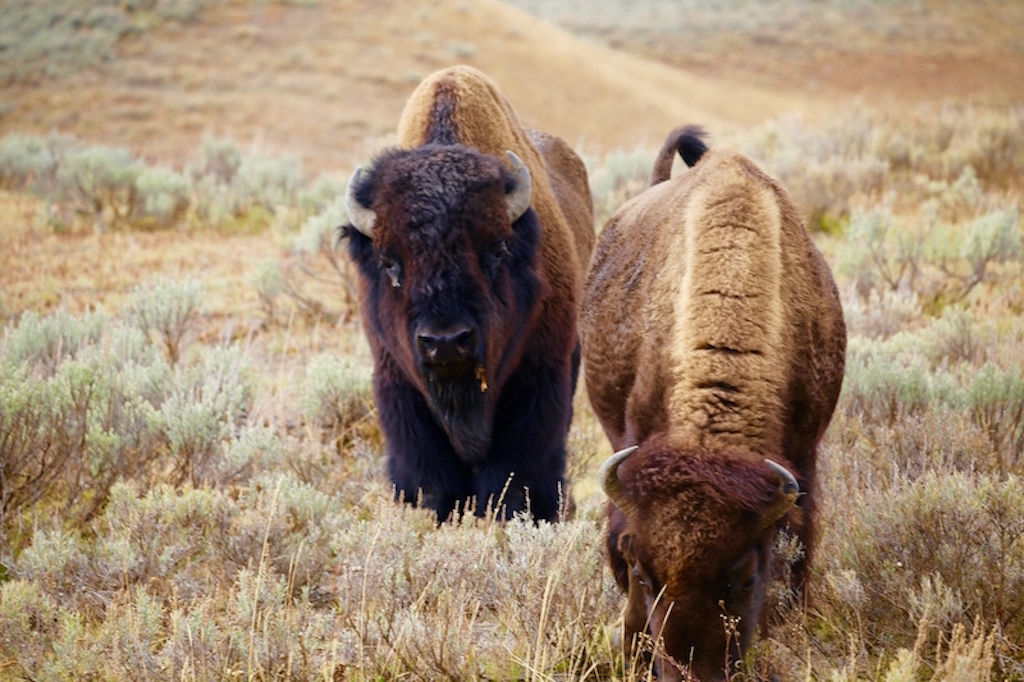 Looking along riverbanks – animals drink from rivers after sunset at night or early in the morning before daybreak. If you want a chance to see them up close, be sure to find a high vantage point with unobstructed views of both sides of the river so that you can spot animals approaching from either direction.
Avoid Crowds If Possible
Yellowstone National Park is most crowded during the summer months when all roads are open. At this time, you have access to more of the park's best attractions. But it's also busy during Spring and Fall when animals are most active. Winter is also a very popular time to visit, but roads are generally closed outside of Mammoth Hot Springs, for fewer access points overall. So, you need to carefully choose between the summer crowds or a quiet environment as per your priority.
Waterfalls are In Many Places in the Park
Waterfalls in Yellowstone only flow in full force during springtime snowmelt through early summer. The end of July is usually when they begin to diminish in volume. Until they completely dry up around mid-August or later, depending on how quickly summer heat dries them out.
You can get some good photographs of waterfalls in Yellowstone throughout the summer until they are totally dry. But generally speaking, September is the best time of year to see them. The good news is that fall weather in Yellowstone is pleasant with sunny skies and lower temperatures, plus fewer crowds on trails which are significantly quieter after Labor Day.
Do Active Hiking
Due to varying elevations (both lower elevations and higher elevations), many trails in Yellowstone offer an excellent hike during the first snowfall. Which usually occurs between early and mid-November. However, once winter sets in, starting around December 1st, it's difficult to find any open trail without a snowmobile. So think of hiking as being off-limits from this point on until the springtime thaw gets underway beginning in March.
Fly Fishing Excursions
Although it's possible to catch fish all year long in Yellowstone Lake, anglers trying their luck between April and early June will have the best odds because this is when the lake starts to warm layers up from its winter chill. However, you'll be able to find some open water pockets where fish can survive through the colder months. This is if you keep moving around under ice fishing huts or along shorelines that are only accessible by snowmobile or snow coach.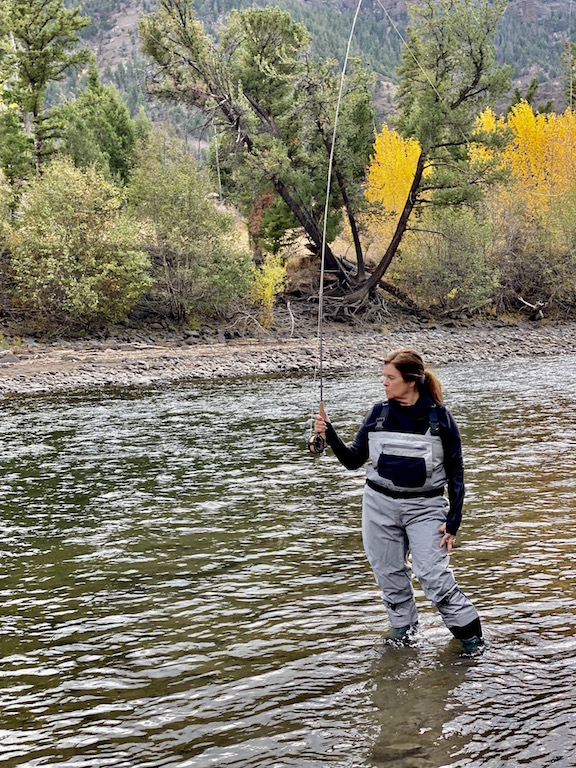 Try to Save Money
The best time to visit Yellowstone National Park to save money is during the off-season when campgrounds, roads, and attractions are closed. This will ensure that you have access to fewer crowds which is always desirable in national parks. Typically, the parks are most active during summertime when school is not in session.
Other factors impacting your savings include hotel rates, gas prices, food costs, and souvenir expenses. If you're looking for a more economical experience, then plan on camping inside the park instead of staying at lodges or hotels near gateway communities outside the park. These hotels here are typically higher rates. You'll also want to bring along your snacks so that you don't have to buy food from concession stands where menus are fixed at a price.
Entrance to the Yellowstone National Park
Perhaps you may enter Yellowstone National Park from one of the five park entrances.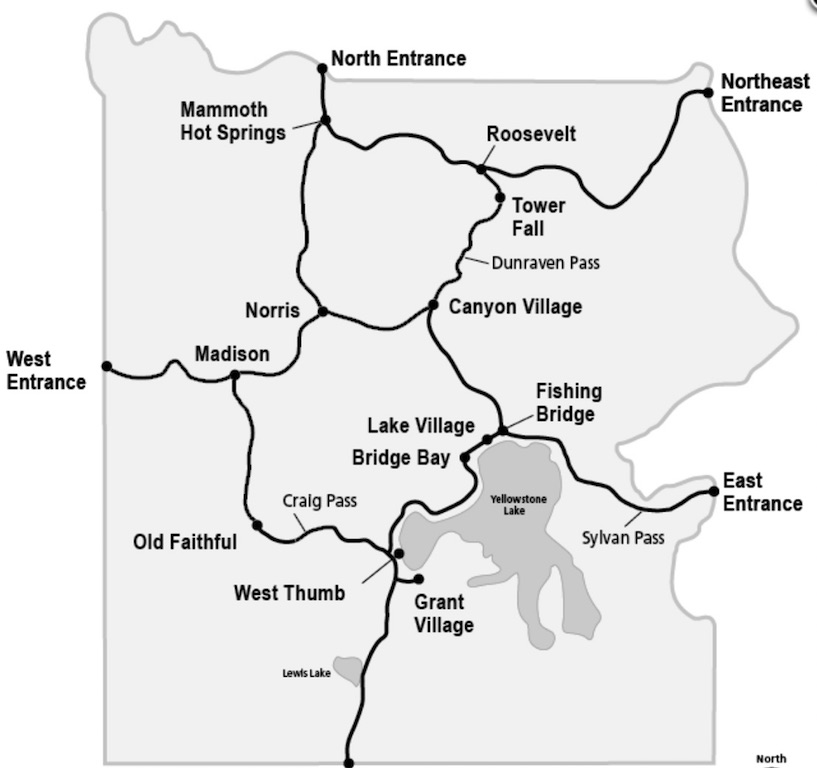 East Entrance brings you to Yellowstone Lake (CODY, Wyoming)
The East Entrance leads you straight to the main attraction of Yellowstone, the massive mountain lake at an elevation of 7,500+ feet. It measures 20 miles in length and 14 miles broad, with numerous active geothermal features dotting its shores. The West Thumb, the most significant geyser in Yellowstone National Park, is located to the southeast, while the Grand Canyon of the Yellowstone is to the north.
South Entrance – Two National Parks in One Day (Jackson, Wyoming)
The South Entrance is the best option if you want to visit both Zion and Bryce Canyon in one day. In addition, you may view the stunning Grand Teton National Park along your 57-mile road trip north on the John D. Rockefeller Jr. Highway up to Yellowstone from Jackson Hole, WY. Furthermore, if you are staying in Jackson, Wyoming, the South Entrance is the easiest way to get to Yellowstone fast.
West Entrance – Brings You to Geyser Paradise (West Yellowstone, MT)
The best approach is to enter the park roads via US 20 and the West Entrance since it will take you right into geyser country if you want to see geysers in Yellowstone. Here you will see Old Faithful, one of the most popular geysers in the park.
North Entrance – Open Year-Round, to Mammoth Hot Springs (Gardiner, MT)
If you're from the Pacific Northwest or Missoula, Montana, the North Entrance along US 89 is a great choice. The North Entrance is located in Gardiner, Montana, which is a lively little western town. In the winter, it's the only way to access the park's northeastern border via this site in Gardiner, MT, situated near Yellowstone National Park.
Northeast Entrance – Doorstep of the Park's Wildlife (Cooke City, MT)
From entrance 3 of Cooke City, Montana, and its twin settlement Silver Gate, this portage through Beartooth Highway leads to the most significant access to the legendary Lamar Valley, where you can find grizzlies, black bears, buffalo, and wolves.
Where to Stay Inside Yellowstone National Park
Depending on your choice of accommodation and the time of year you choose to visit, it might be costly or relatively inexpensive to stay inside Yellowstone. If you want to stay near popular attractions, here are some suggestions:
Around the Grand Prismatic Spring and Old Faithful
Old Faithful Inn
Madison Campground
Around Mammoth Hot Springs (open year-round)
Old Faithful Snow Lodge
Mammoth Hot Springs Campground
Near Lamar Valley and the Grand Canyon of the Yellowstone
Canyon Lodge & Cabins
Canyon Campground for staying
Near Yellowstone Lake
Grant Village Campground
Grant Village
FAQs about Best Time to Visit Yellowstone National Park
Where are the best places to stay inside Yellowstone?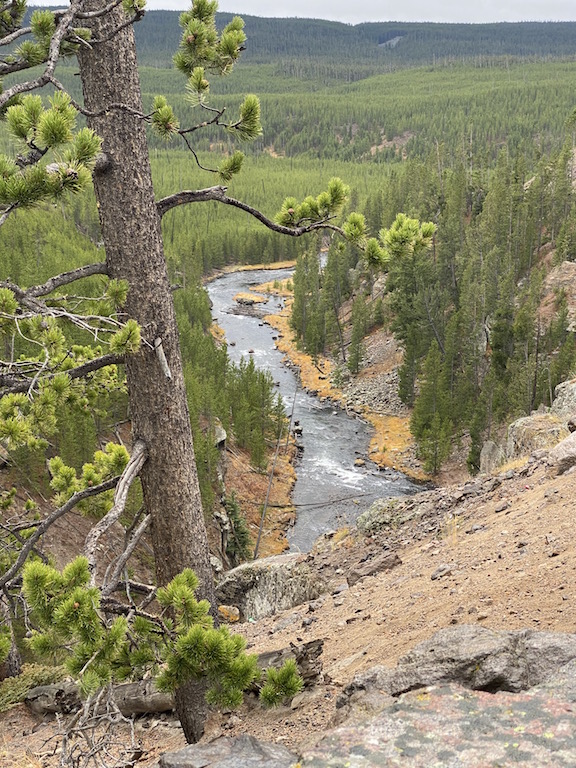 There are various options on where you can stay when visiting Yellowstone, including simple campsites, hotel rooms, cabins, recreational vehicles (RVs), hostels, and bed & breakfasts. The cost of accommodations largely depends on the time of year that your visit falls, along with the location near popular attractions. Fortunately, there are far more choices for budget accommodations than deluxe or luxury lodges due to most visitors opting for camping to keep costs down.
When is a good time to visit Yellowstone if money isn't an issue?
Without considering cost, it's always ideal for planning a visit to Yellowstone during the summertime because it's the peak season. This correlated with numerous activities including hiking, boating, fishing, wildlife viewing, and other outdoor activities. In addition, mid-June through September weather conditions are generally reliable.
Although there may be some isolated thunderstorms in August or September. The only negativity visiting during this period is that you'll likely encounter larger crowds due to it being a popular travel destination for vacationers from all over the world.
How long do you need to stay in Yellowstone National Park?
Visiting Yellowstone National Park can quickly be done within 3-4 days, depending on how much time you have to explore the area. If you're short on time, then it might be best to consider using your trip as a great opportunity to see nearby attractions, including Grand Teton National Park, Glacier National Park, and Mount Rainier National Park, which are all less than a day's drive away from Yellowstone.
What is the highest elevation of Yellowstone?
The highest point inside of Yellowstone is Eagle Peak which rises to 11,367 feet above sea level. Other notable peaks include Electric Peak (10,447 ft.), Bunsen Peak (10,346 ft.), Snow Pass Peak (10,133 ft.), and Mt. Sheridan (10,210 ft.).
How long is the drive to the loop in Yellowstone?
Assuming that you're not stopping too frequently to take pictures or do any hiking, then it should take around 7 hours to drive the entire loop. For us, we left at 6:30 am and got home by 5 pm, so it took us 280 miles and 10 hours. There are scenic areas throughout the park, including Hayden Valley, Norris Geyser Basin, Mammoth Hot Springs, Mud Volcano/Sulphur Caldron, Tower Fall Overlook, and West Thumb Geyser Basin. So there's bound to be at least one place along the way where you'll want to stop.
How large is the Grand Canyon of Yellowstone?
At 3,472 square miles (8983 km2), it's nearly impossible to grasp just how vast Yellowstone National Park truly is without visiting it in person. This is roughly half of the size of the entire country of Switzerland and nearly four times larger than Rhode Island. To do the loop, we drove 280 miles from Cody and back (mentioned before!).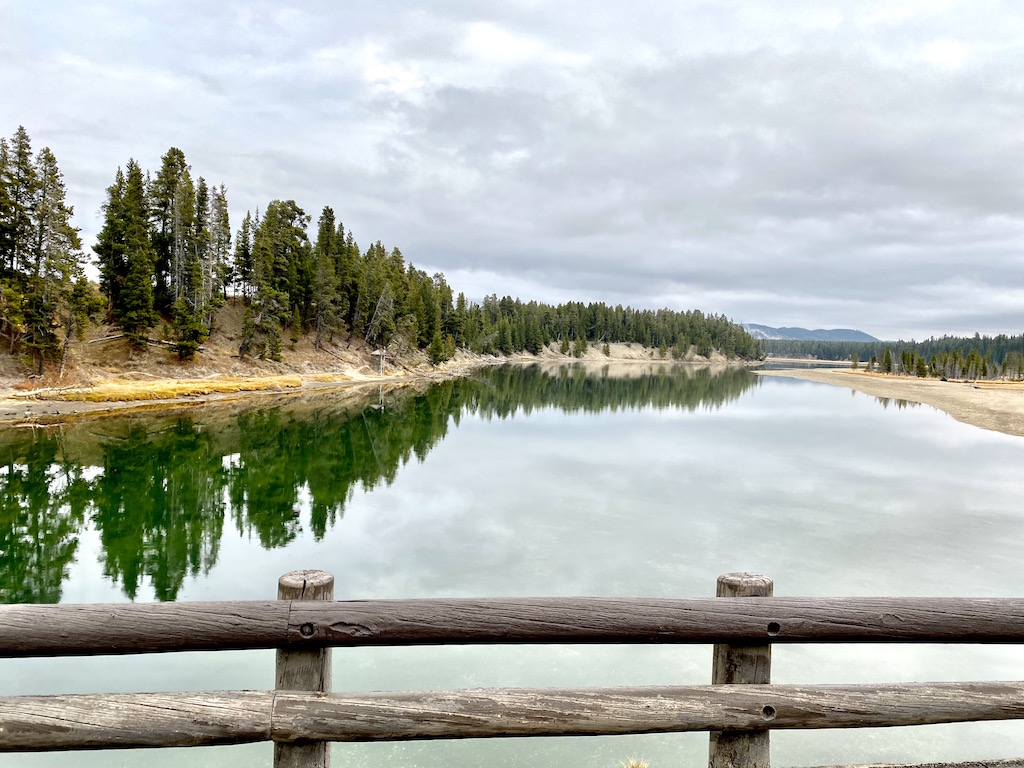 Remember to Visit When YOU Want to!
Though there is no bad time, you need to consider many important factors when planning the best time for you to visit Yellowstone. Whether your primary purpose is for outdoor recreation or simply admiring the scenery while traveling through some of North America's most majestic lands. I would say it's worth allotting enough time for this expensive but worthwhile trip.