On my last night in Dubrovnik, I wanted to do something extraordinary for dinner to top off the fantastic vacation I was having with my husband in Croatia and Bosnia & Herzegovina. He and I vacation together regularly, but honestly, this was the best trip we have taken together in a very long time.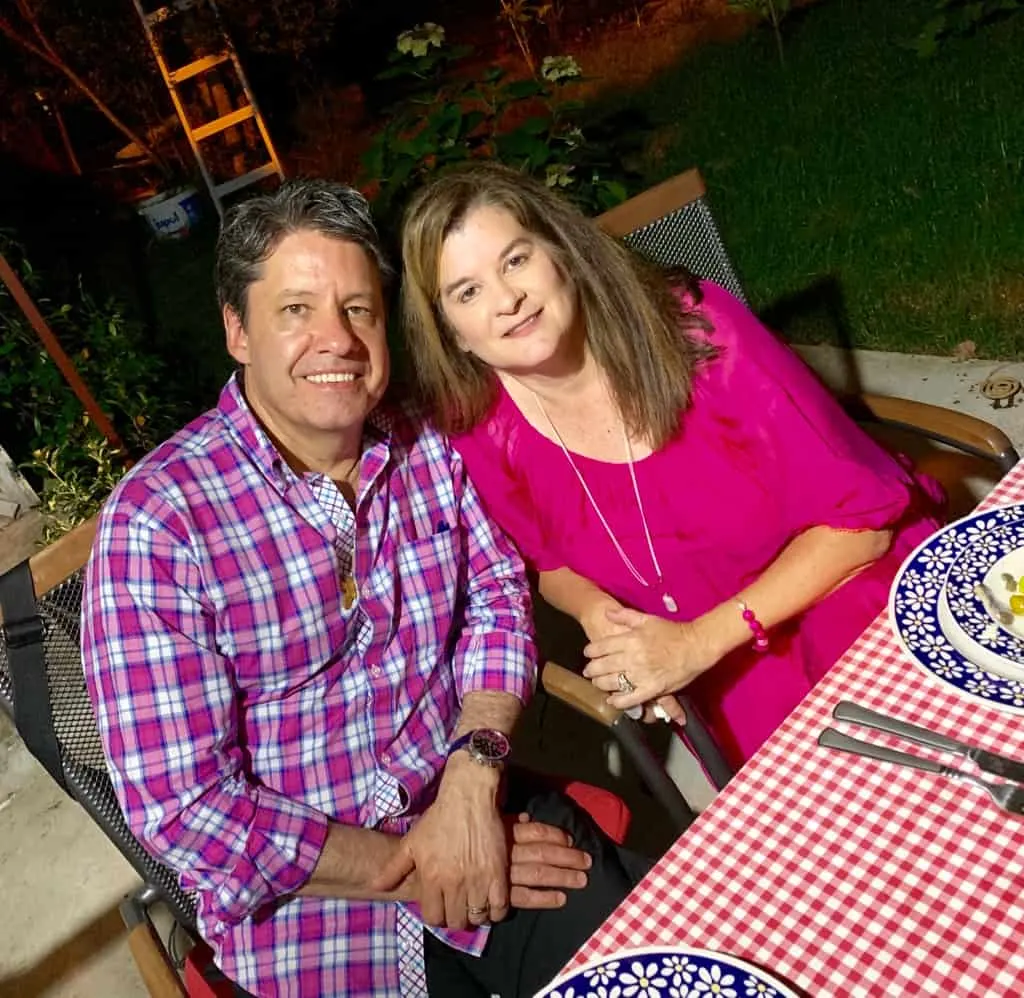 ---
What's in this post:
hide
Breaking Bread in Dubrovnik
---
I remembered reading a National Geographic article about a family that cooks and invites others to eat dinner with them in the wife's childhood Croatian home. And I recalled my friends at JayWay Travel include these types of authentic experiences as part of their custom Croatia vacation packages. I felt like this would be the perfect last night for us to have a meal together. Truthfully, we had dinner at some of the most incredible places almost every night of our 10-day trip to Croatia and Bosnia. So I appreciate the fact that this style of dinner would be the icing on the cake for the best trip ever to end in authenticity!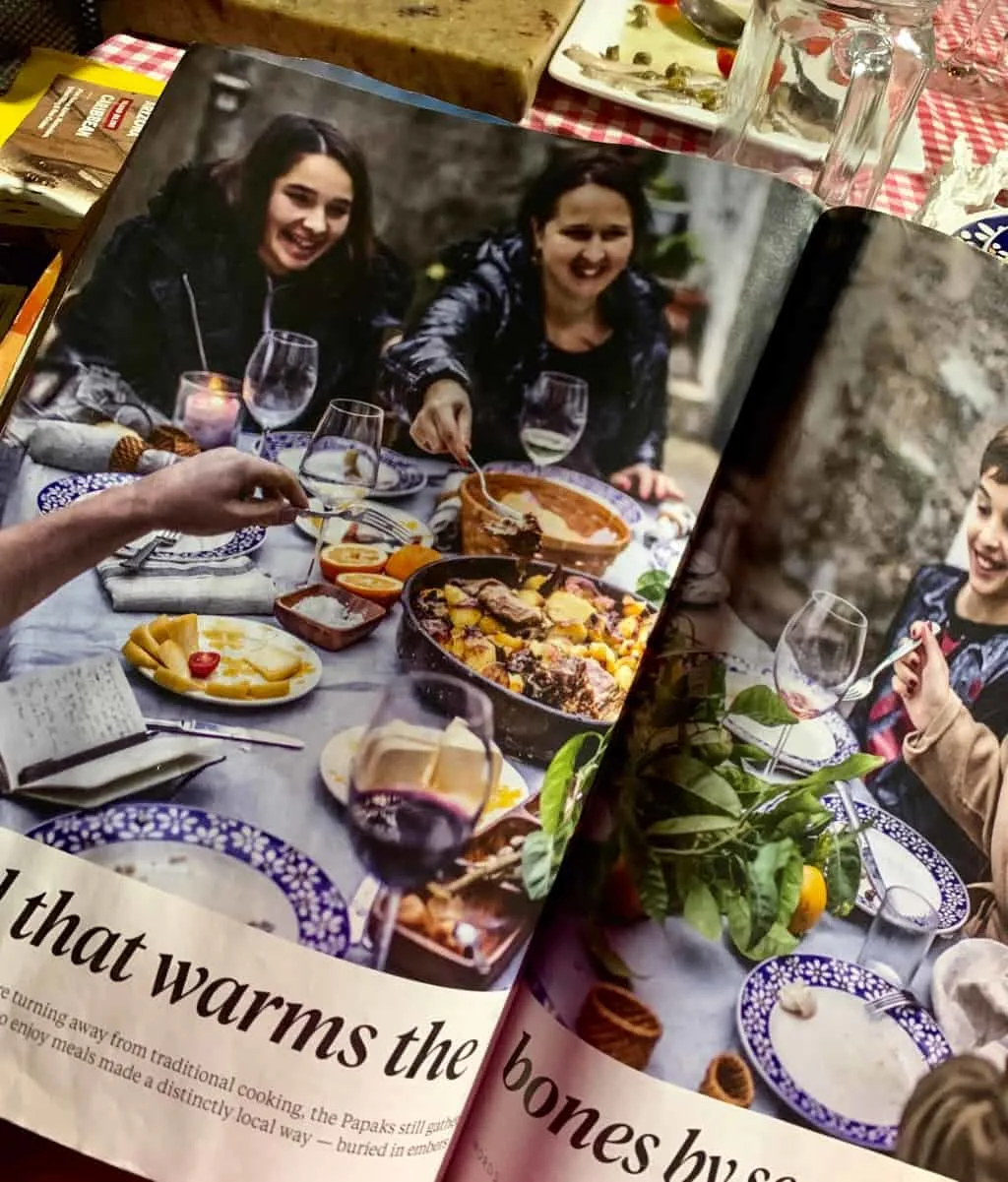 Meeting the Local Family
Taking an Uber to the Papak's upstairs home on Bana Josipa Jelacica Street was easy to get to from our Airb&b in Dubrovnik. As soon as I step out of the car, there was Marija peering down the steps, looking and waving at us. Then out stepped her husband Zlatko behind her and with his hand, he gestured for us to come up. So we began to climb the few stairs it took to get to their open courtyard-style backyard where dinner was to be served. Her gorgeously displayed outdoor wooden table was ready and waiting for us and the other eight or so guests to arrive.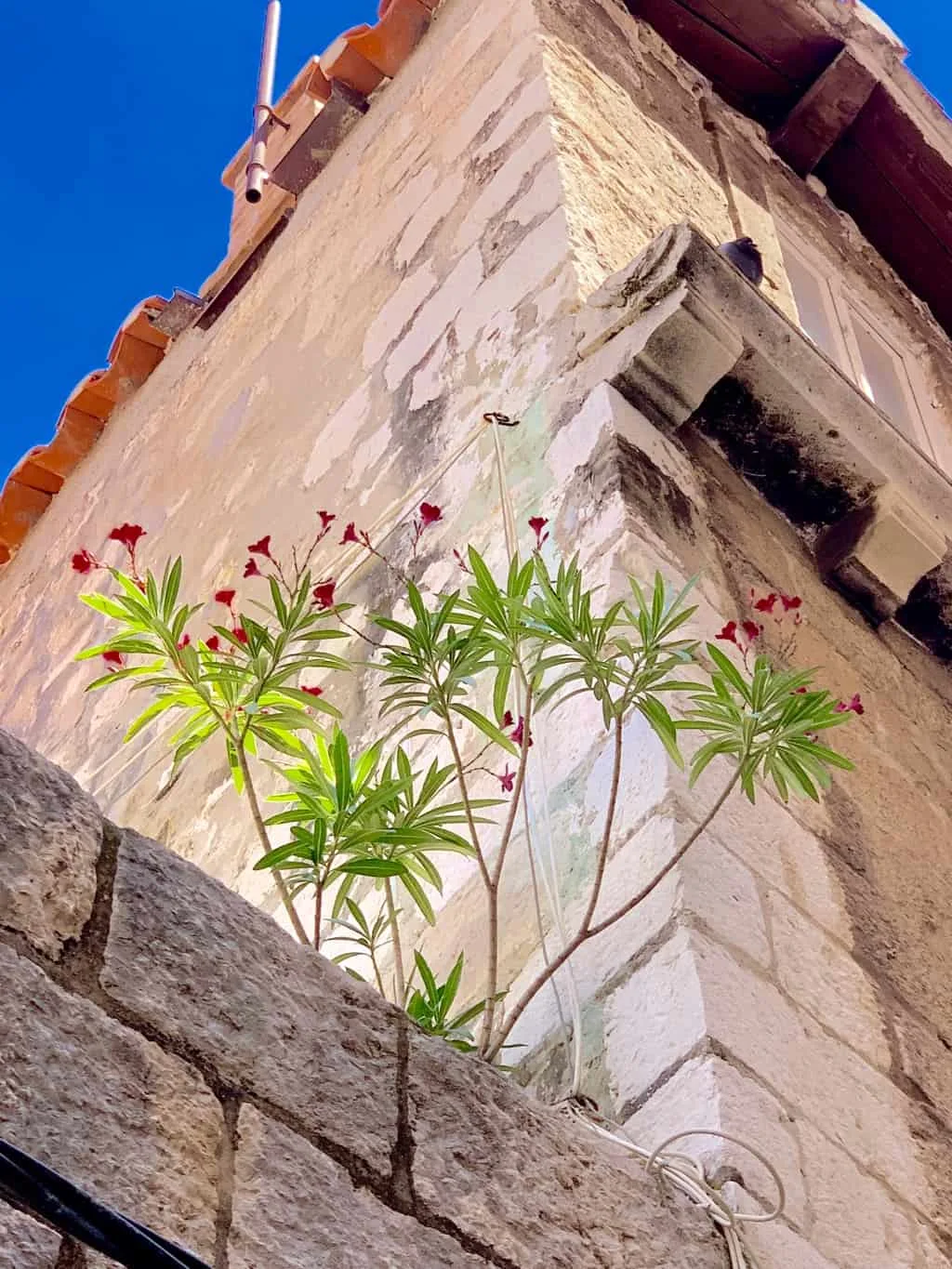 Croatian Homemade Liqueur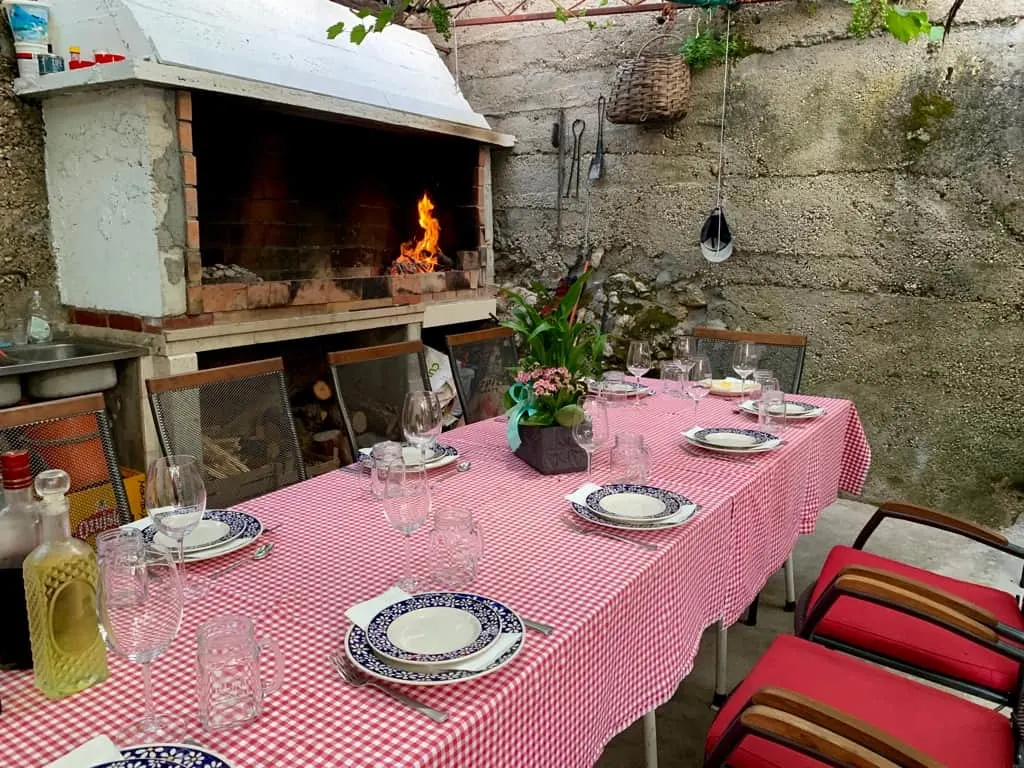 Once inside the patio backyard in the house that Marija Papak grew up in, she offered us several local homemade wines and brandies, as we took a seat at her long wooden table. Jugs of homemade liqueur were waiting for us as we cheered "Živjeli" in Croatian – "to life" – with our wine and brandy glasses in the air. We looked forward to enjoying a relaxing evening with our new Croatian acquaintances! Her friend Vanja was there visiting from out of town, as well as a multi-generational family from California that included two college-aged brothers, their cousin, their grandparents, and of course, their Mom and Dad.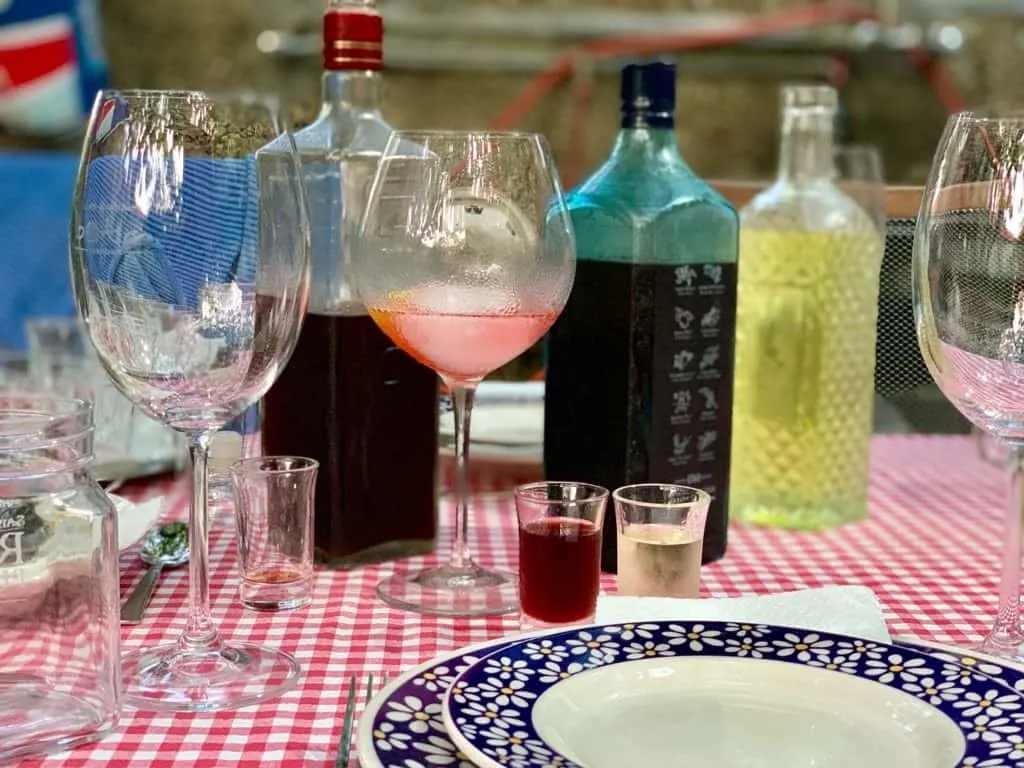 "Živjeli" – Cheers "to life"!
Peka-Style Oven Cooking
From across from the table, I could see that Zlatko Papak had something special cooking on his traditional Balkan fire pit stove. He went on to explain that he had been cooking the meat dish in the pan and had been slowly roasting it for about two hours in the embers of the flame. Then every hour or so after that, he would remove the embers, lift the lid, and move the contents around. This is so that the meat would cook in its own juices and it would allow the potatoes to turn out crispy, not soft. This "peka-style oven" just across from the table gave me a bird's eye view of his Balkan style of cooking.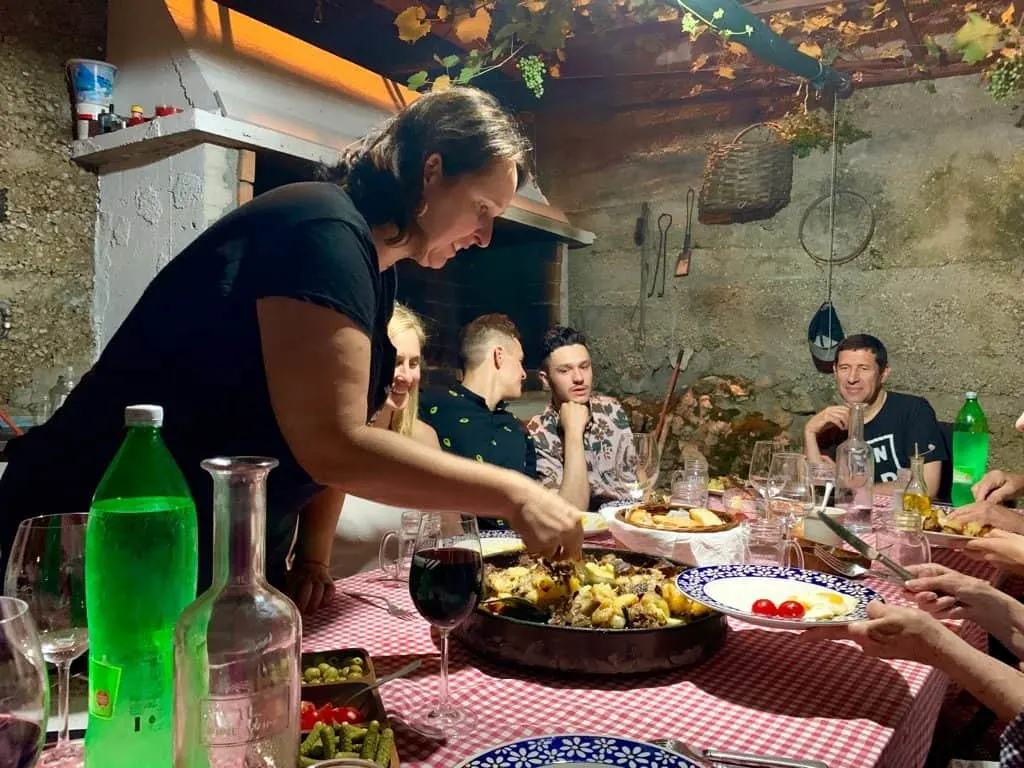 Typically, Marija and Zlatko Papak are known around Dubrovnik for the restaurant they used to own, as well as for her sausages and strong brandy (rakija or travaria, a grape brandy infused with herbs) that she had just served to us. She and Zlatko make foods that you don't typically find in the local Croatian restaurants – instead, they make the traditional food that Croatians only eat at home called "Dalmatian homestyle cooking".
They said that what you find in the restaurants is not typical of what Croatians actually eat at home. These restaurants typically cater to the massive influx of tourists that Dubrovnik has been receiving lately. They service things like pizza, pasta, and fish. Marija wanted to introduce people to the real food that her Croatian grandparents ate.
---
Want to read more about Croatia?
The Food Culture in Croatia – Delicious!
Magical Islands Around Split, Croatia – A Day Trip Away
How to Go Croatia Island Hopping!
——————————————————————————————————————————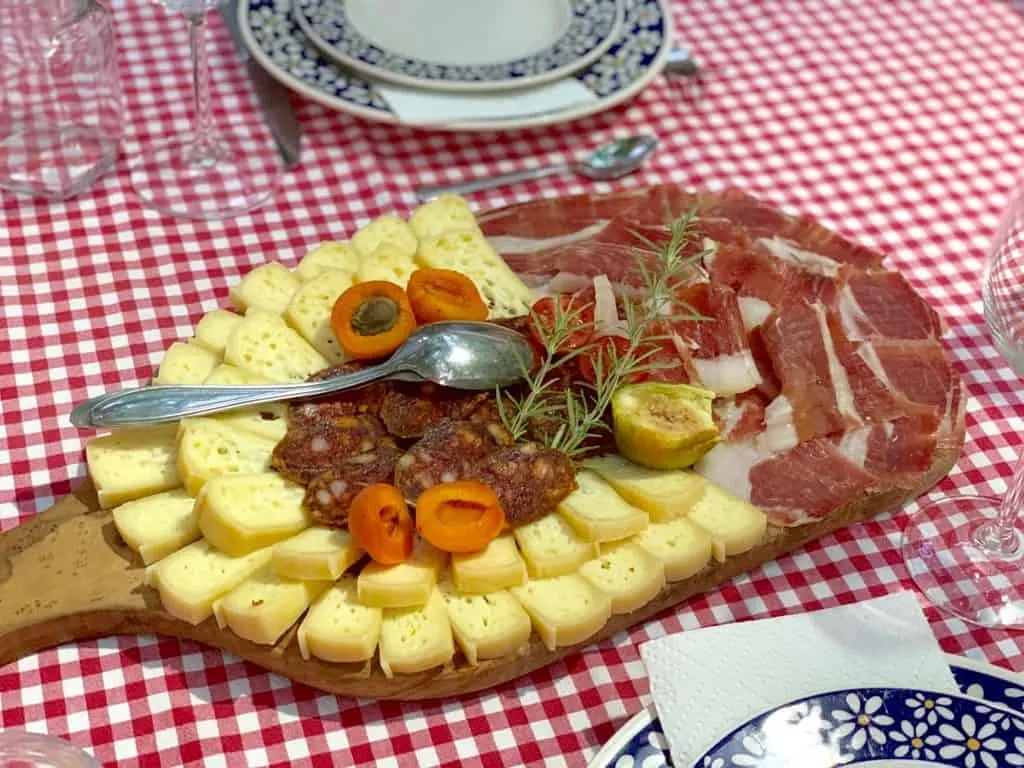 Let the Food Coma Begin
Before I knew it, the food begins to arrive on the table. Marija explains each dish as she places it before us. She brings out an extraordinary spread of Dalmatian delights: a gorgeous fresh salad and bowls of recently-picked olives. Overflowing plates of thinly sliced Dalmatian prsut (cured pork prosciutto) with pancetta, sausages, and Croatian cheeses. Next comes the anchovies soaked in olive oil with slices of tomatoes and capers.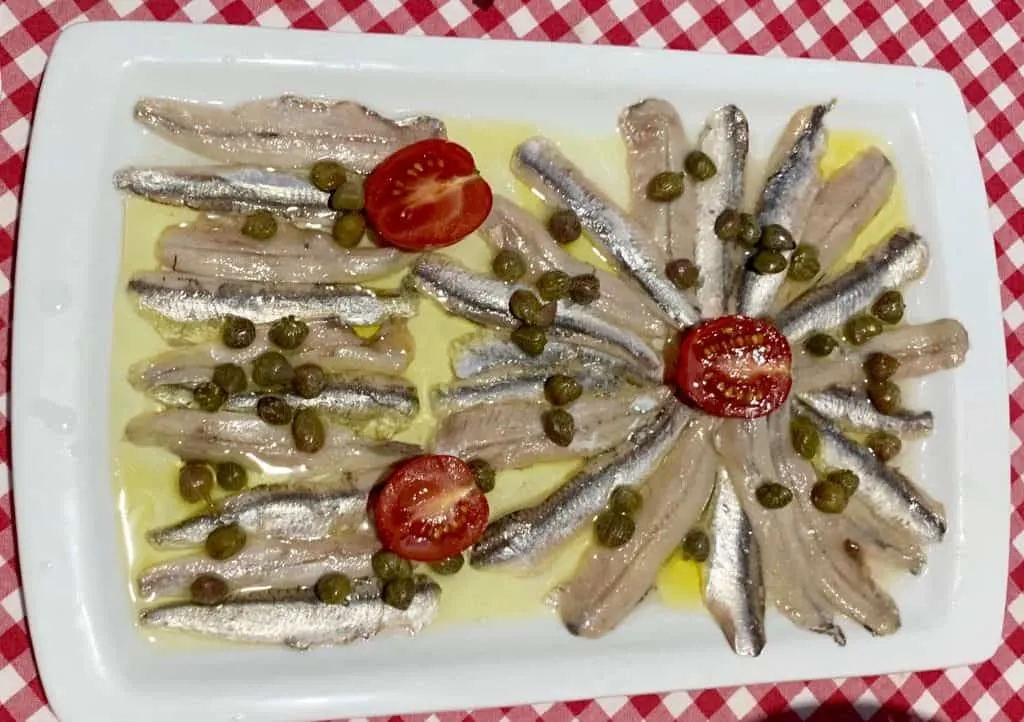 And baskets of her delicious homemade bread. The prsut, she explains, "comes from a town near where Zlatko's brother lives, near Split."
Traditional Dalmatian Style Cooking – Lamb and Potatoes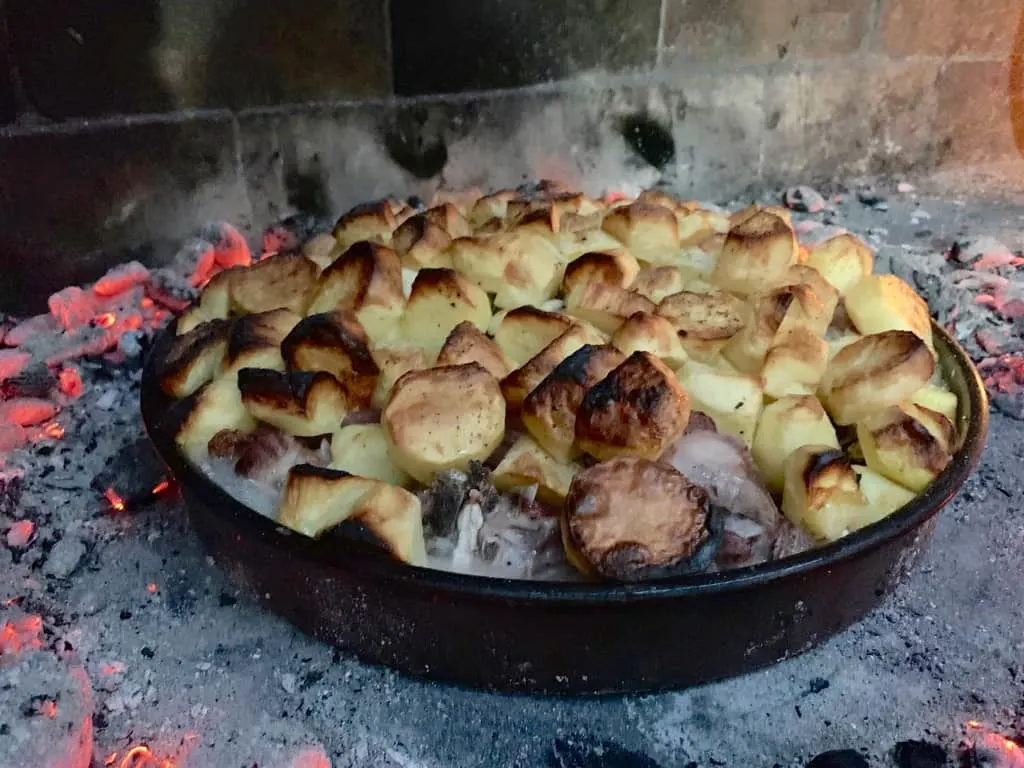 After I think that I can eat and drink no more, the long-anticipated roasting pan that Zlatko has been cooking for hours gets placed on the center of the table. As he lifts the lid, I can hear the sizzling sounds of the juices, followed by the smell of roasted lamb. Mariia had prepared this dish earlier in the day with rosemary, garlic, and onions from her recent trip to the local outdoor market, as well as with sea salt and slices of fresh potatoes in olive oil.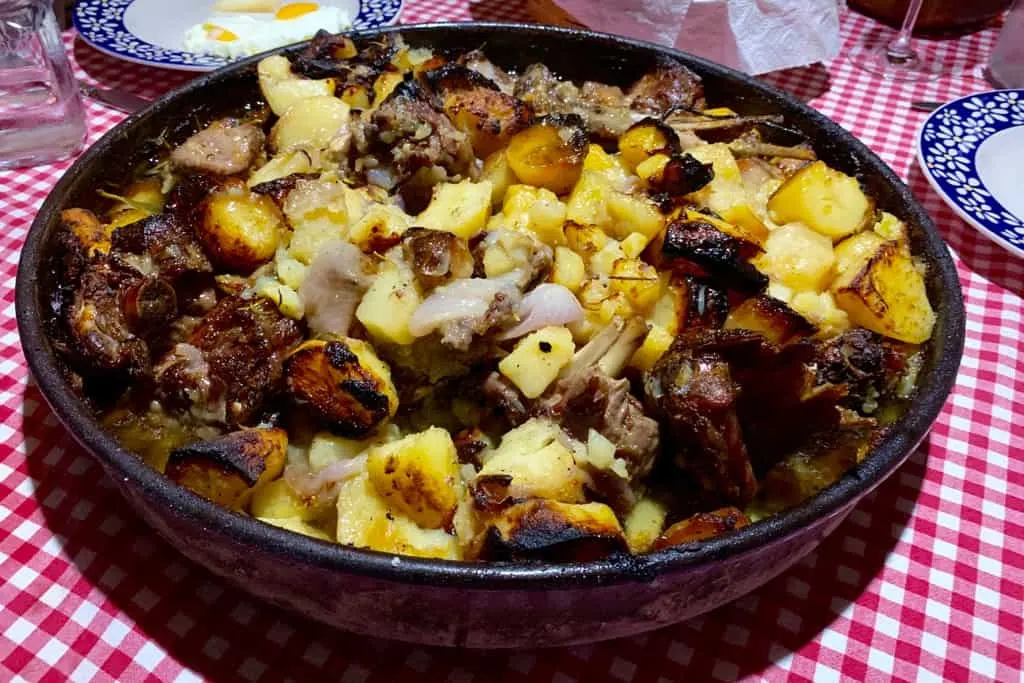 Food That Makes Us Silent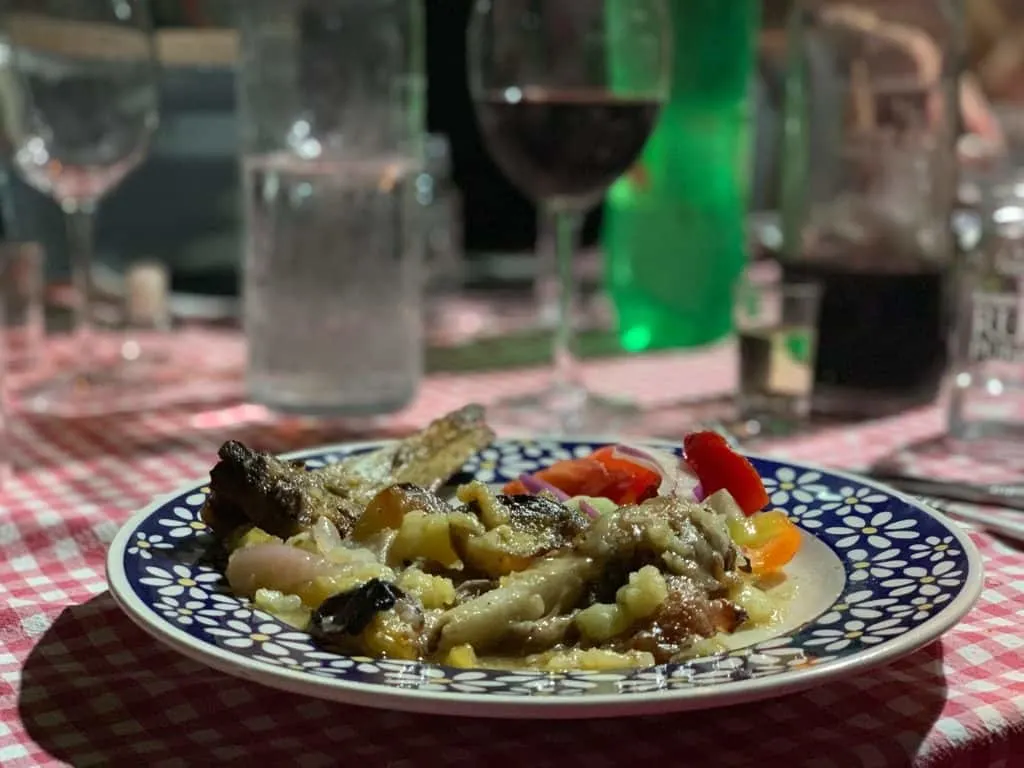 "Dobar tek," – Zlatko wishes us "bon appetite"!
The lamb is falling off the bone and gets arranged onto my plate. Honestly, I don't even need a knife to cut it, as it moist like a homemade roast from home. Marija also insists I just eat the food with my fingers – as that is the way that Croatians eat at home! Soon the conversation at the table stops, as everyone is silently enjoying every bite of their food. Rounds two and three of red wine, brandy, and the food circle the table a few times as we get to know each other around this meal that brought us together in Dubrovnik. But Marija tells us not to fill up our bellies too much, as she has also prepared our Croatian dessert!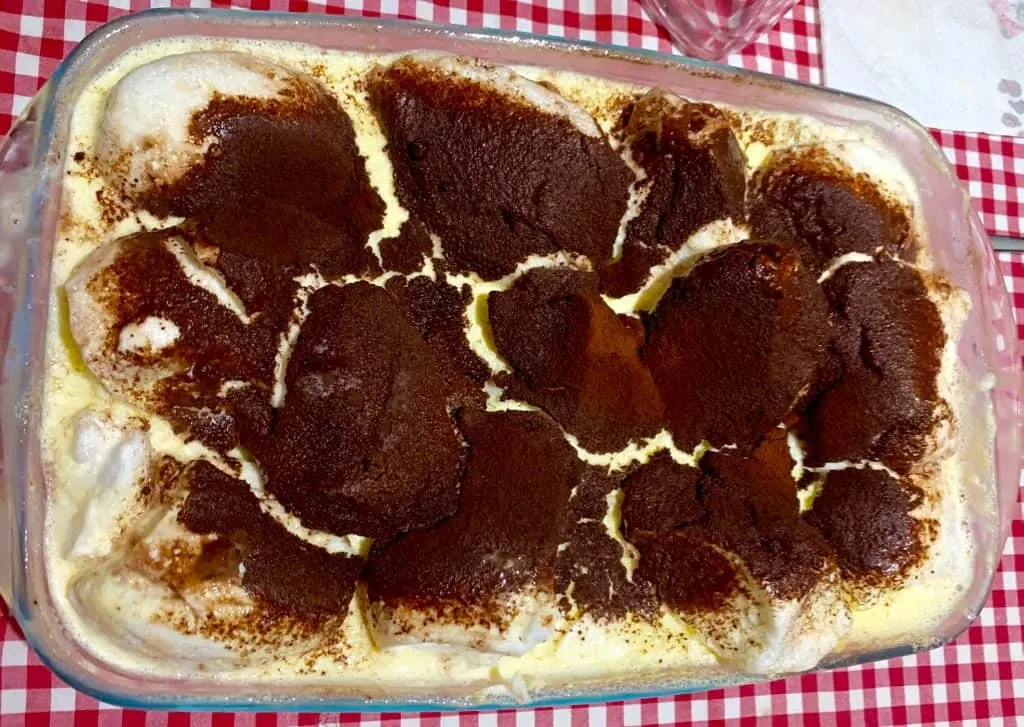 Paradizot – A Croatian Dessert
What could it be? None other than paradizot, a mixture of butter biscuits whipped with cream, sugar, and milk – almost like tres leches from Latin America, but whipped up lighter! I scooped it up on my fork and eat every last bite! It was simply delicious!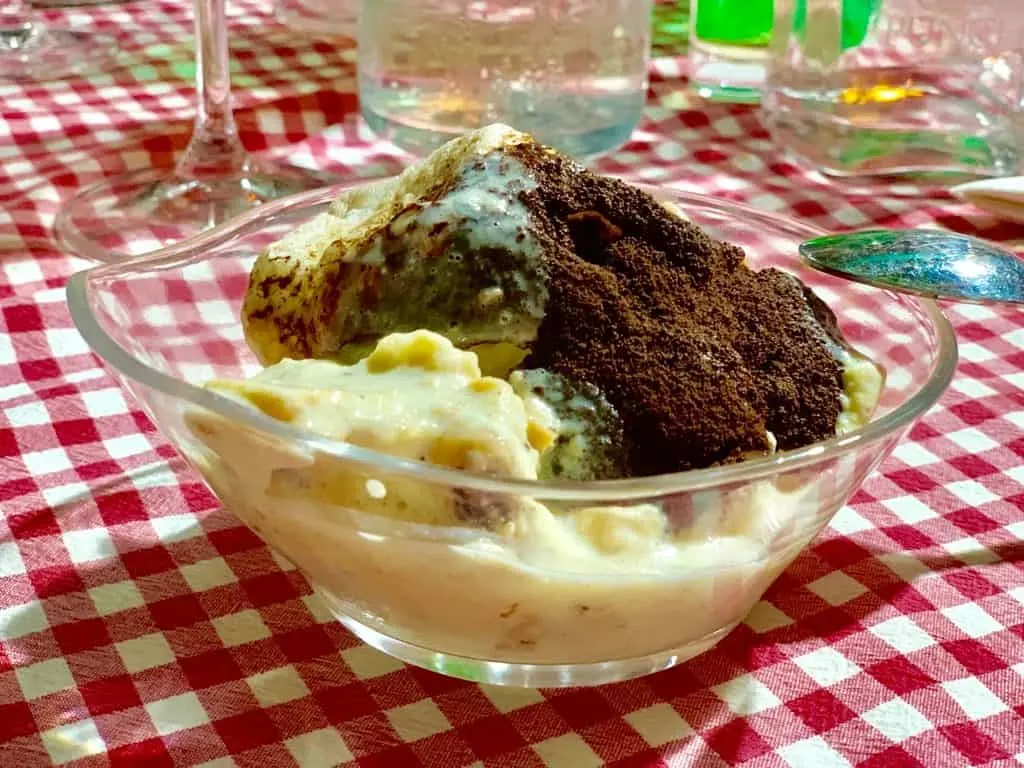 But before we knew it, it was late into the night and we had a mid-morning plane to catch the next day to come back home to Phoenix. We said our farewells, our kisses goodbye, and we were off into the night…
I say "Doviđenja" which means farewell and goodnight to the best night we had in Dubrovnik!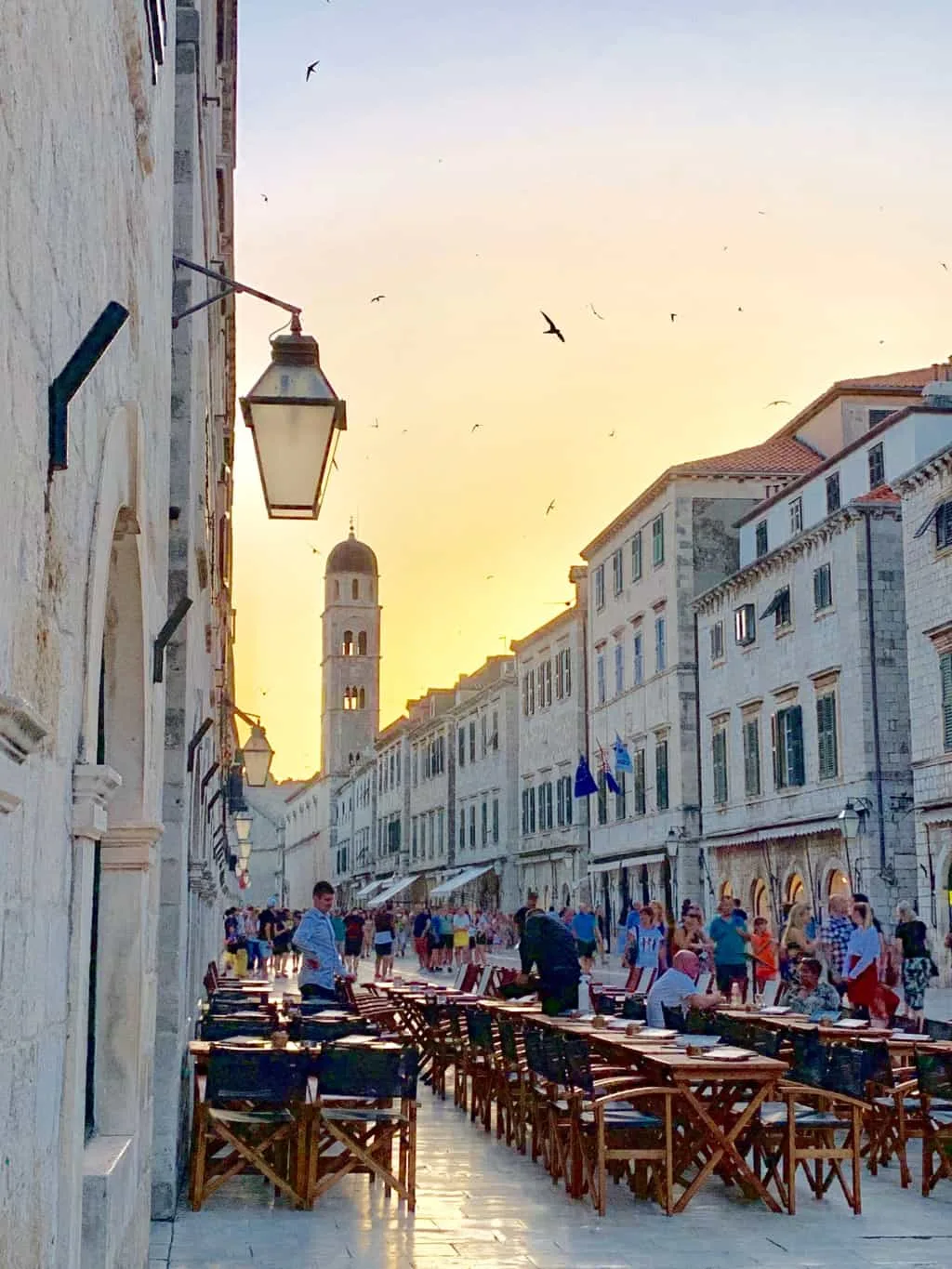 Disclosure: As is common in the travel industry, Dr. Maloney was provided with a meal for the purposes of review in partnership with JayWay Travels. While it has not influenced her review, PointsandTravel.com believes in full disclosure of all potential conflicts of interest. All Photos are by the author. There may be affiliate links in this article.