Dude Ranch Colorado: As a little kid, did you ever dream of growing up to be a cowboy or cowgirl in Colorado? For most, this dream gets put on the back burner and other dreams get pursued. But now you can actually fulfill this dream and see what it feels to be a real cowboy or cowgirl for a week! How will you do that? On a dude ranch in Colorado known as Drowsy Water Dude Ranch.
It truly is one of the most perfect horseback riding vacations you can take. What is a dude ranch anyway? It's a way of learning the authentic western lifestyle by riding horses daily, western dancing, community eating, and enjoying the gorgeous outdoor Grand County, Colorado weather. This dude ranch in Colorado is the perfect way to spend your next family vacation. It is definitely far from the hustle and bustle of the big city and you can really admire Mother Nature's beauty at work.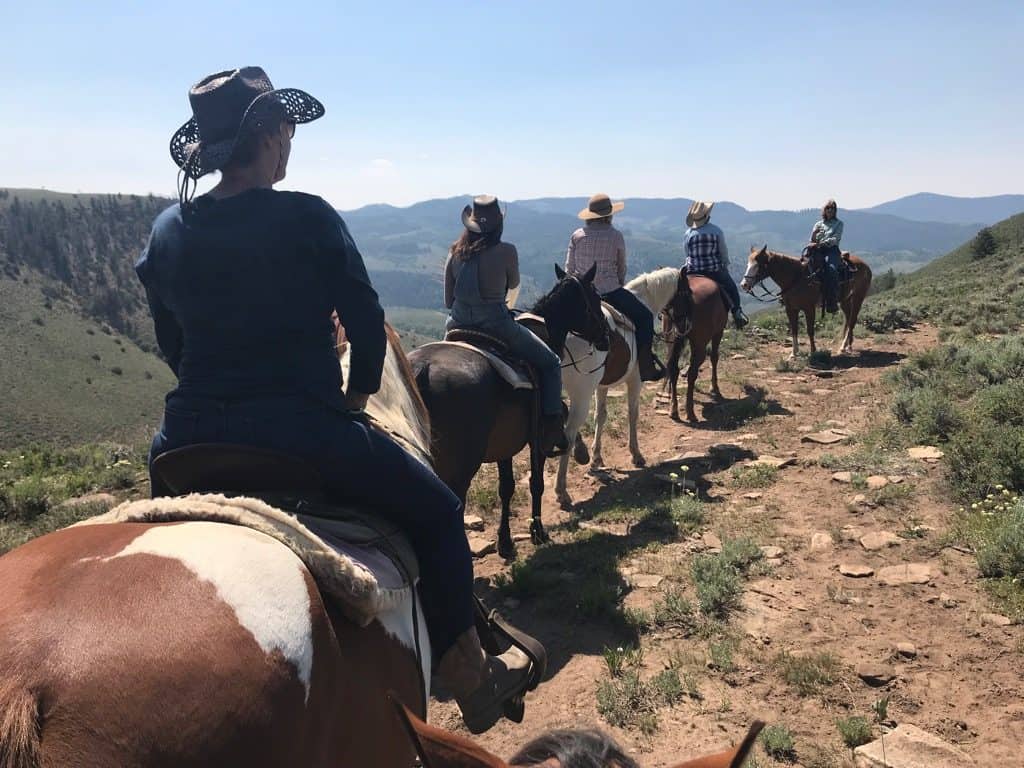 Who Are My hosts At A Dude Ranch?
The owners of this dude ranch in Grand County, Colorado are Ken and Randi Sue Fosha and their sons Justin (and wife Greta) and Ryan. I can't say enough about this family and what a difference it makes when the family is genuine and fully immersed in this lifestyle.
The Fosha's are currently on their 43rd year at this western working ranch, which was purchased in 1977. Needless to say, they know what they are doing. They live here year-round but open up the ranch in the summer for guests. Over the years, this tight-knit family has extended its arms to anyone who wants to learn the western lifestyle, as they know it well. They are on the dude ranch day in and day out and you will surely come to know them well.
Although this dude ranch has been in the Fosha family possession since 1977, it has been a family guest ranch for over 90 years. So if horseback riding vacations are of interest to you, the Fosha family are ready to welcome you into the Colorado ranch lifestyle.
What Is There To Do On A Dude Ranch In Colorado?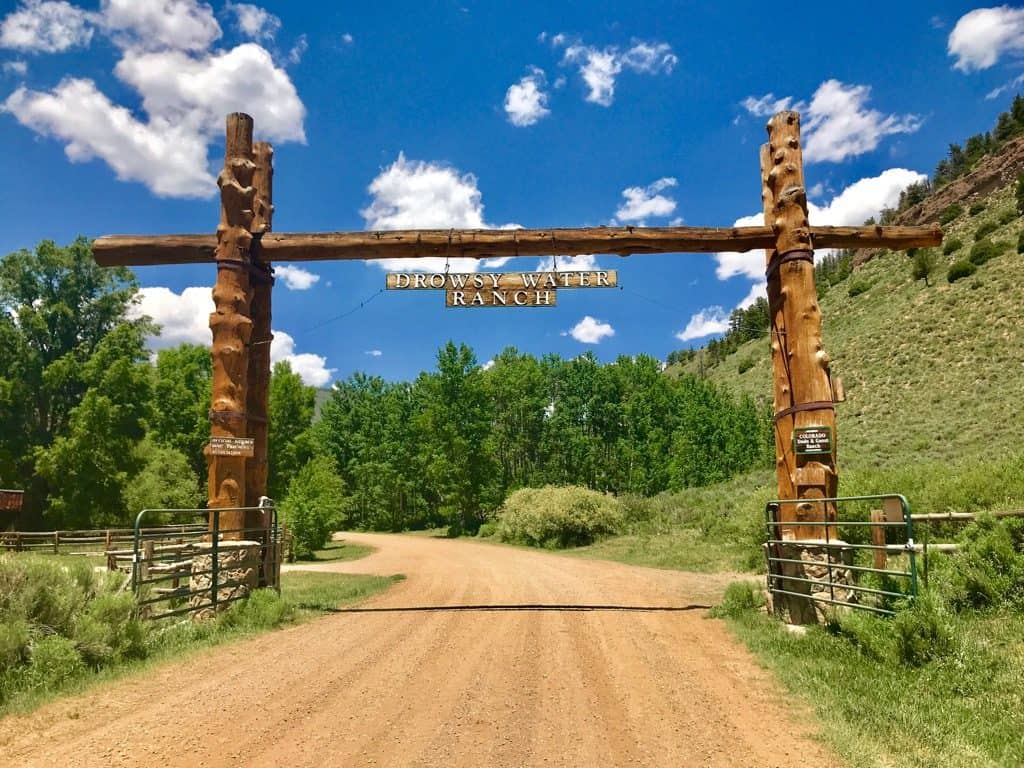 There is never a dull moment when you stay on a Colorado ranch. And Drowsy Water Dude Ranch helps to answer the question of "what is a dude ranch?" by some of the activities they offer to its guests. Things like horseback riding, river rafting, golf, a fly fishing guide, hiking, mountain biking, yoga, and swimming. Guests who are looking for a high flying thrill can head over to the zip line that overlooks the entire Colorado ranch.
Hunting, horseback riding, and trout-fishing are among the more popular activities. Each morning at the Drowsy Water Ranch starts with a delicious breakfast and a fun activity that is different every day. Campfires, country dancing, and carnival nights are just a part of the fun activities that guests will love! Adults can even enjoy a massage after all that activity because this Colorado ranch has an on-site masseuse! After unwinding from an incredible day, guests can even head to a cozy hot tub to soak in the peacefulness of the ranch.
---
Want to go on Other Adventures in the USA?
A Guide for Bryce Canyon Hikes
The Ultimate Guide to Horseshoe Bend
Is This Colorado Dude Ranch for the Kiddos?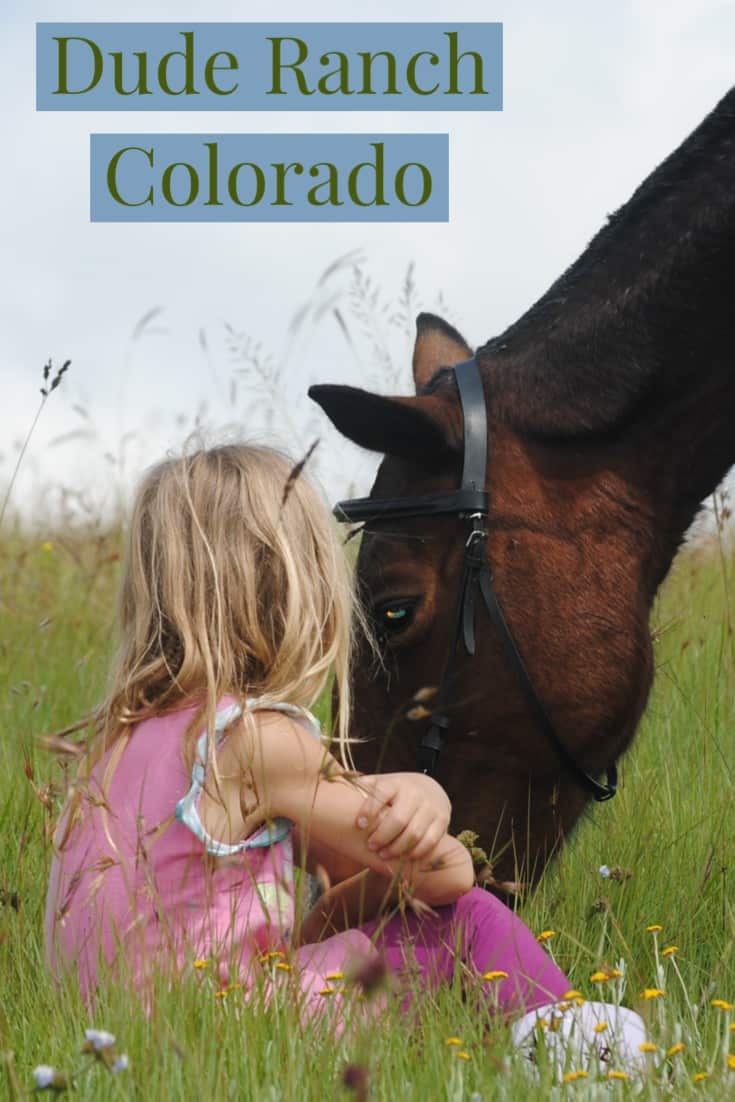 Most parents need a vacation after a vacation with their kids, but not after visiting this dude ranch in Colorado. A great program this ranch offers involves children. The Drowsy Water Ranch offers counselors and supervised programs for kids 5 and under, 6-12, and teenagers. The Buckaroo program allows children to feed the farm animals, practice for the rodeo, ride horses, and create crafts.
Shop Related Products:
How To Get To Drowsy Water Dude Ranch in Colorado?
The Drowsy Water Dude Ranch is located in Grand County, Colorado. For guests traveling to Colorado via plane, the Denver airport is situated roughly 90 miles away. There is a private road less than 2 miles from the ranch off of U.S. 40, so it is easy to find. This ranch is accessible via car, shuttle, and the nearby AMTRAK service. This ranch has great attractions nearby that guests can admire or visit during their ranch vacation also, so don't think you will just lounge around the ranch all day!
Some of the attractions nearby include Grand Lake, Winter Park, Hot Sulphur Springs, Sol Vista golf course, and the famous Rocky Mountain National Park. You can go on a romantic stroll under the bright night stars, take a horseback ride with your family, and even learn to be a real cowboy/girl. A dude ranch vacation at the Drowsy Water Ranch should be on everyone's bucket list!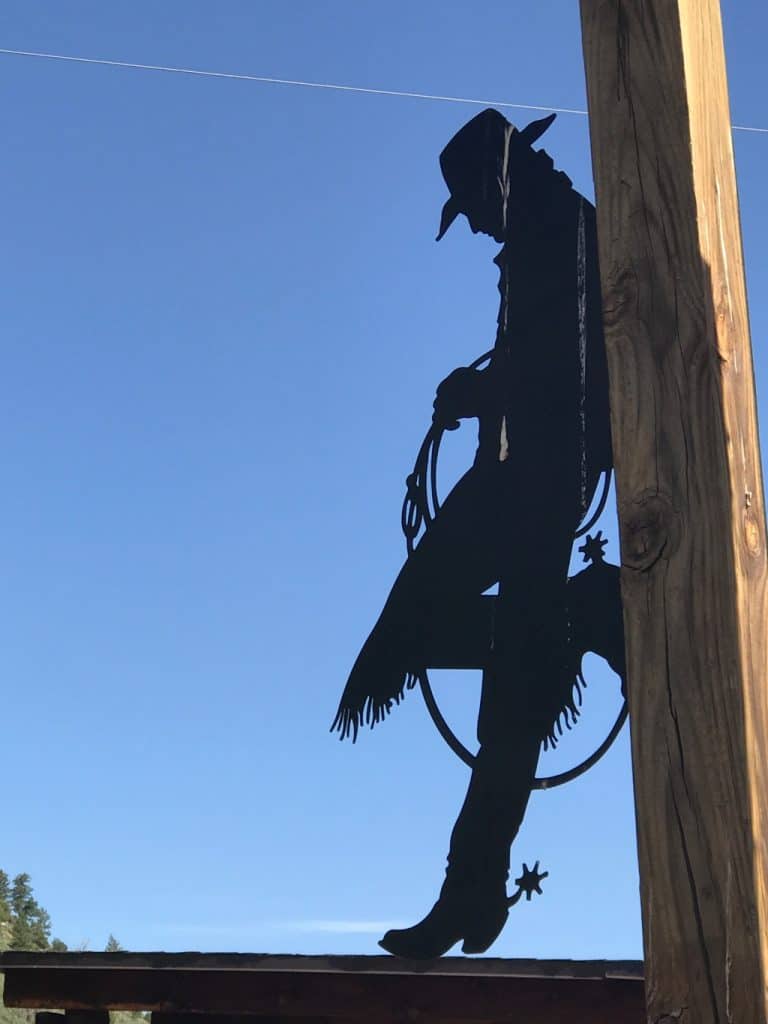 What Are The Accommodations Really like At A Dude Ranch?
This Colorado ranch offers cabins and lodge guest rooms that are scattered throughout the 320 acreages of the ranch. Rates for staying at the Drowsy Water Ranch can differ depending on the season, age, and stay.
For example, the current adult rate for the 2018 Season from May 27th– Sept 15th is $420 a day. Rates differ for teens (13-17), children (2-5 and 6-12) and infants (under 2). A deposit of $500 per person is required for weekly stays. A stay at this dude ranch Colorado includes all meals, all ranch activities, your very own personal horse, fishing, pool use, log cabin or rooms accommodations with a private bath and a children's supervised program (if applicable).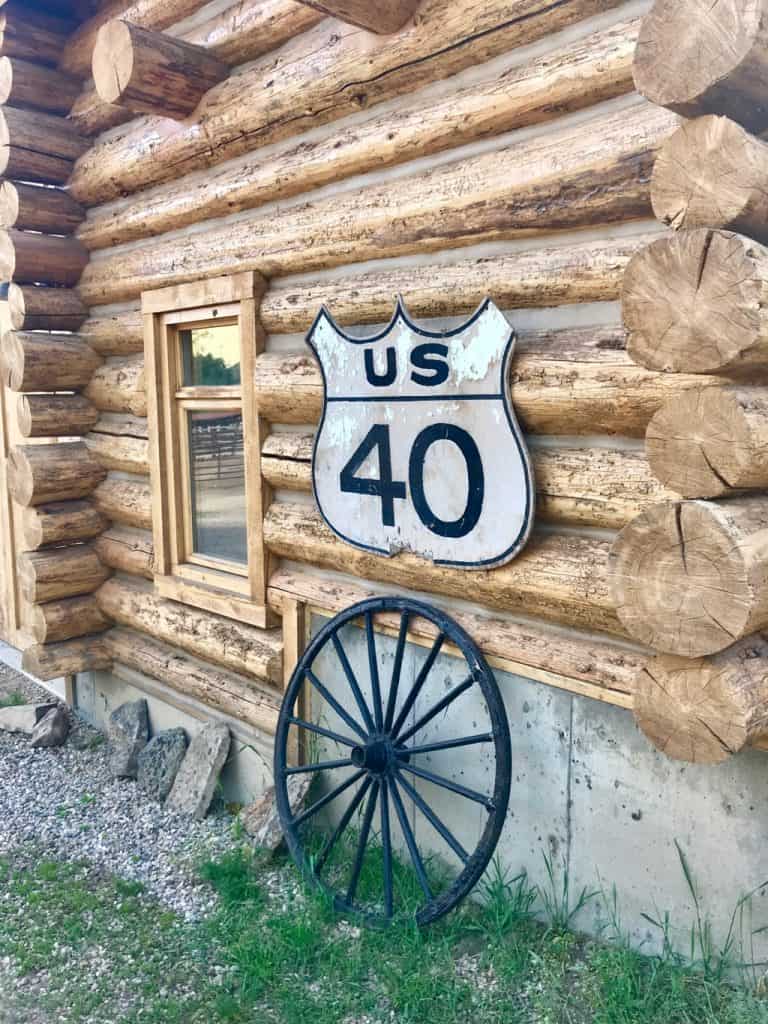 What Do They Serve At A Dude Ranch To EAT?
When you choose to have a Colorado dude ranch adventure, then Drowsy Water Ranch has you covered. The meal plan at this ranch is included in the price of your stay. The staff at the ranch does not skimp out on the quality and quantity of the food offered to its guests. Meals are often served in the dining hall, but they can also be served outside, on a mountaintop, chuckwagon style, and even on horseback! If you have dietary restrictions, let the staff know so they can prepare a special meal just for you! During the trip, Drowsy Water served things like:
Chicken salad and pulled pork sandwiches
Great salads
Turkey dinner with all the trimmings
Spaghetti with meat sauce and garlic bread
The best rhubarb pie made from rhubarb picked earlier that day!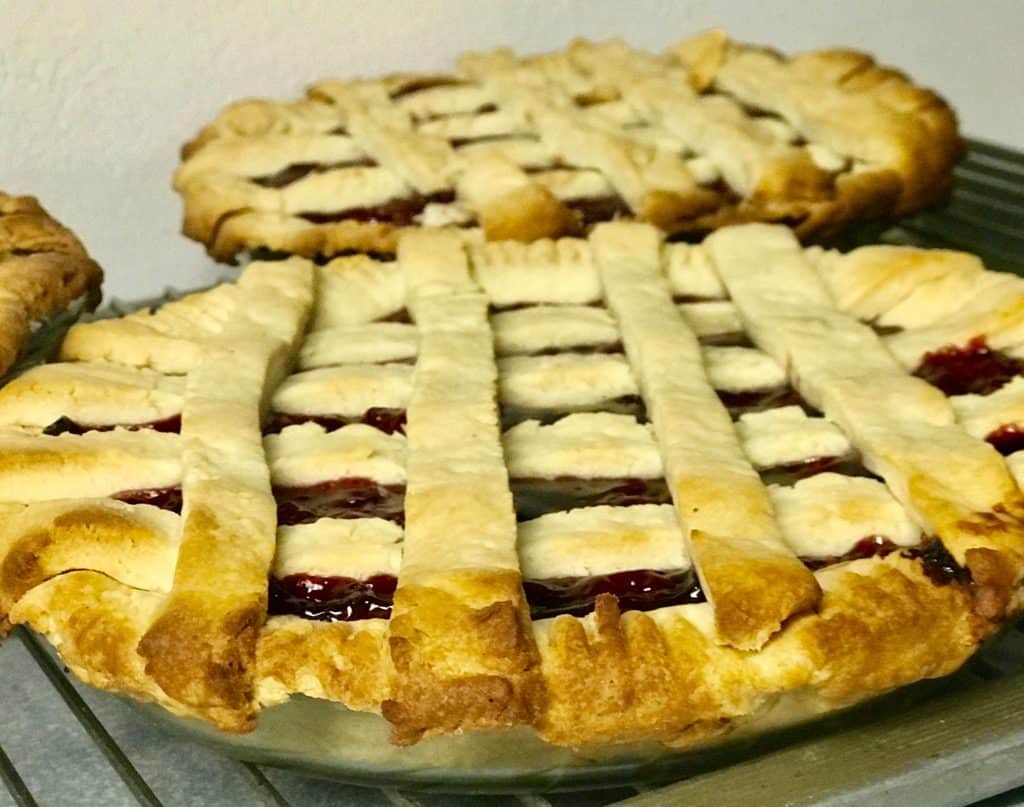 What Do They Serve At A Dude Ranch To DRINK?
Just to let you know, the Drowsy Water Ranch does not serve alcohol, as this is a kid-friendly place. But they have no problem with you stopping by the liquor store before you come, so you can have a nice cold one any time you choose. There are refrigerators in the cabins and you easily have access to ice to keep things cold as well. For this girlfriend getaway, we stopped by the liquor store and bought a few bottles of wine and one bottle of vodka with soda and juice to keep everyone happy.
Things to Know About A Dude Ranch
The Drowsy Water Ranch has over 120 head of horses for you to choose from. Some of the other animals that can be seen while staying at this ranch are moose, elk, antelope, badgers, field mice, golden eagles, bald eagles, hawks and blue grouse. They even have the farm animals of hens, chickens, and goats that help supply the food you will eat.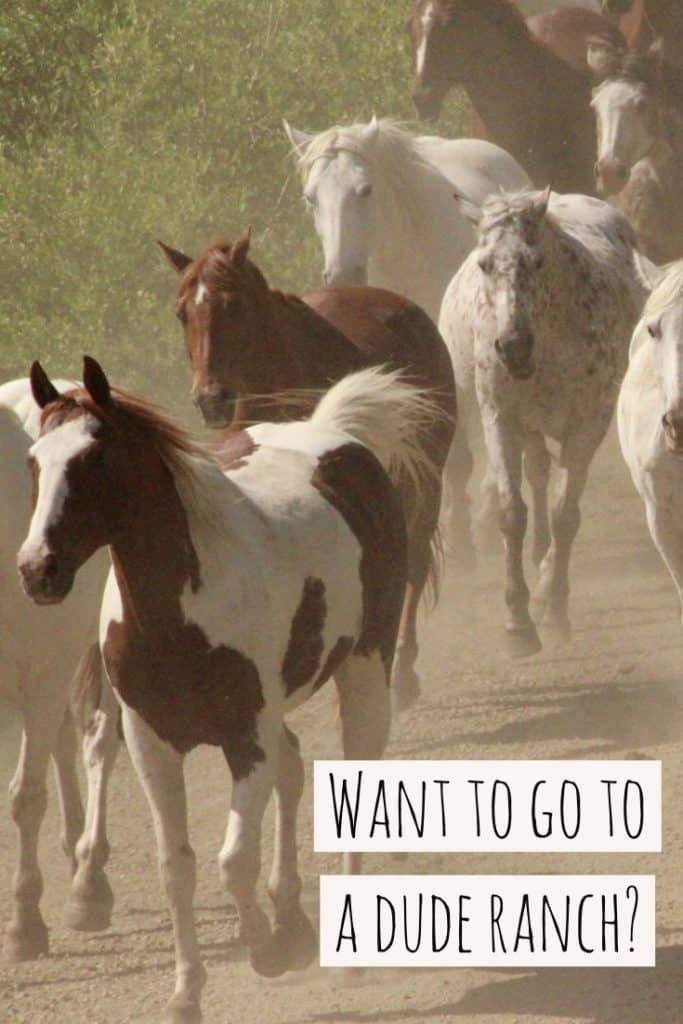 Even though this Colorado ranch is closed for the winter, it doesn't mean they get taken off the map. During the winter months, the Drowsy Water Ranch can rack up nearly 240 inches of snow. The ranch is situated at an elevation of 8,000 feet which always allows for warm summer days and cool summer nights. If you want to visit during the fall season, the ranch turns into an adults-only resort. Guests who had an amazing experience at this Colorado ranch often apply to be a staff member or counselor for the following season.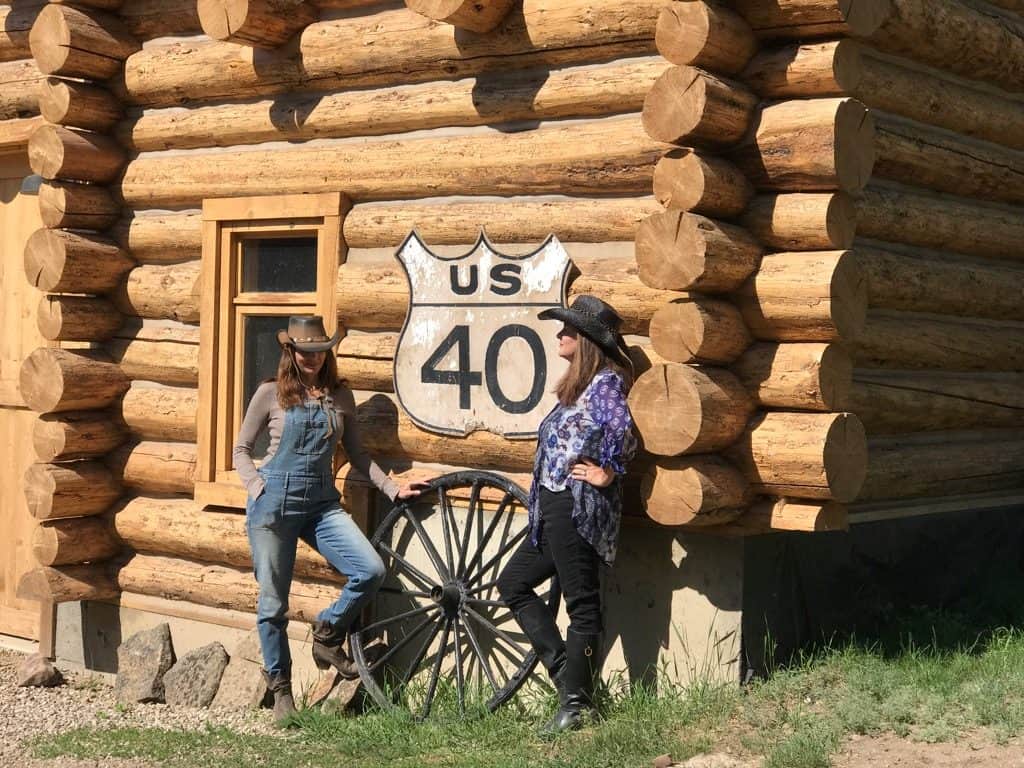 So if you are looking for the perfect horseback riding vacation, look no further than this Colorado ranch called Drowsy Water Dude Ranch.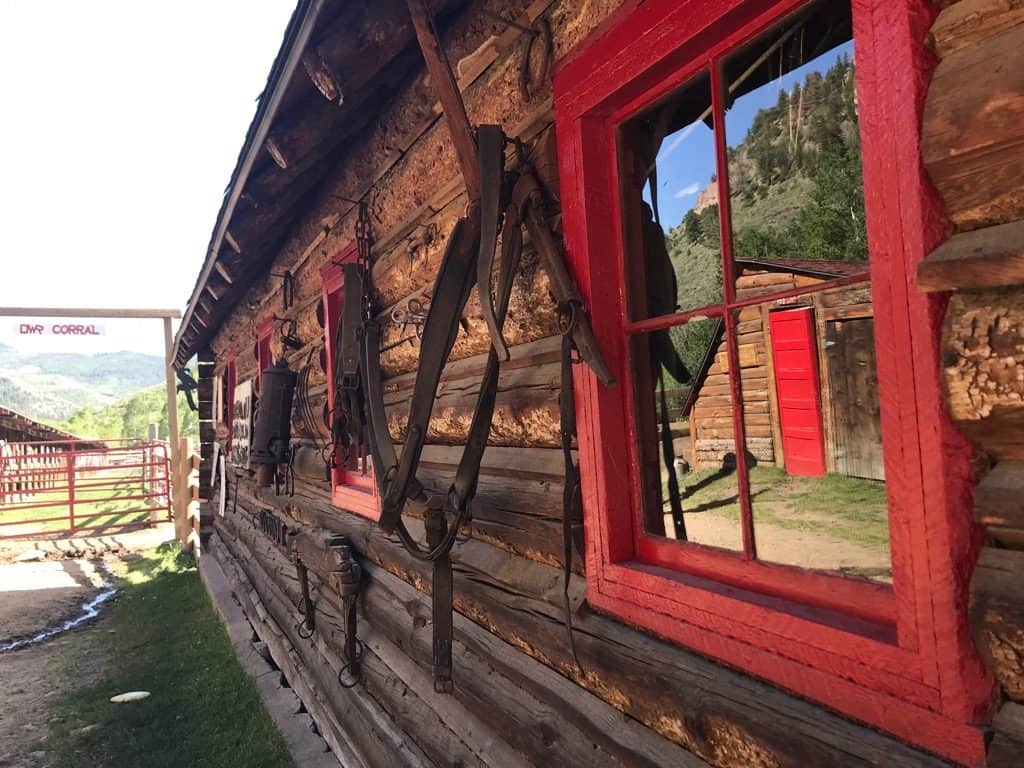 Dude Ranch Colorado: What else is there to do?
Nearby Attractions: We certainly took the time to explore the area with these other activities:
Soak in the pools at Hot Sulphur Springs
Drive through the Rocky Mountain National Park
Take a spa vacation at Devil's Thumb Ranch Resort & Spa
Recommended Reading about Colorado:
Telluride, CO – A Winter's Tale
Unplug in Nature – Outdoor Adventures in Colorado Spring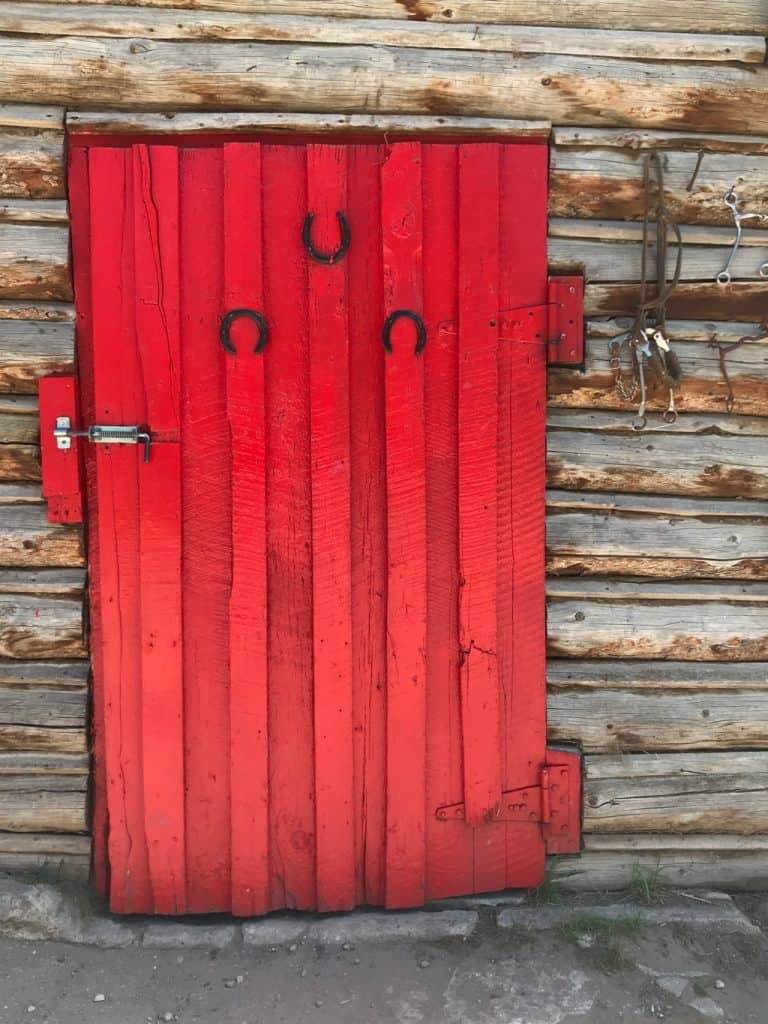 Disclosure: As is common in the travel industry, I was provided with compensation for the purpose of review by Grand County for this Dude Ranch in Colorado. While it has not influenced my review, PointsandTravel.com believes in full disclosure of all potential conflicts of interest. All Photos were used from PointsandTravel.com. There may be affiliate links in this post.