With more than 10 million international visitors per year, Taiwan is one of the best places to go to find incredible waterfalls, beautiful mountains, and sparkling rivers. If you are ready to get out of the big cities and look for nature to soothe your soul, then have I got a few places for you to visit in Taiwan.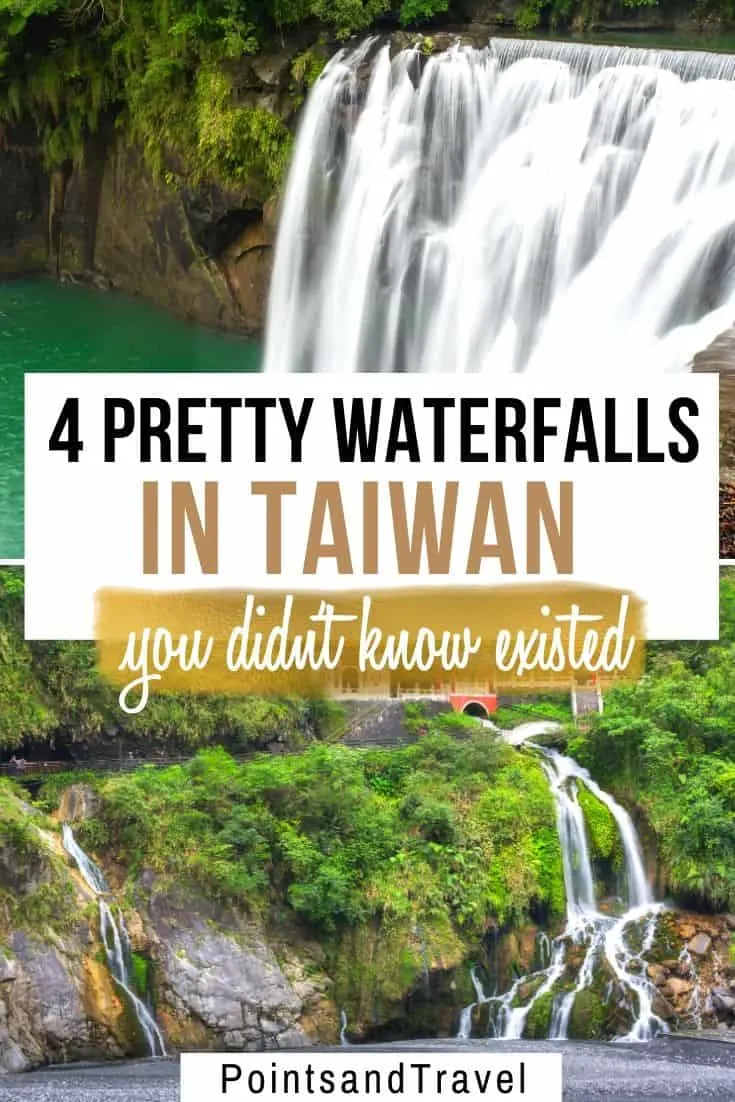 ---
What's in this post:
hide
Outstanding Waterfalls That People Love in Taiwan
---
#1 Shifen Waterfalls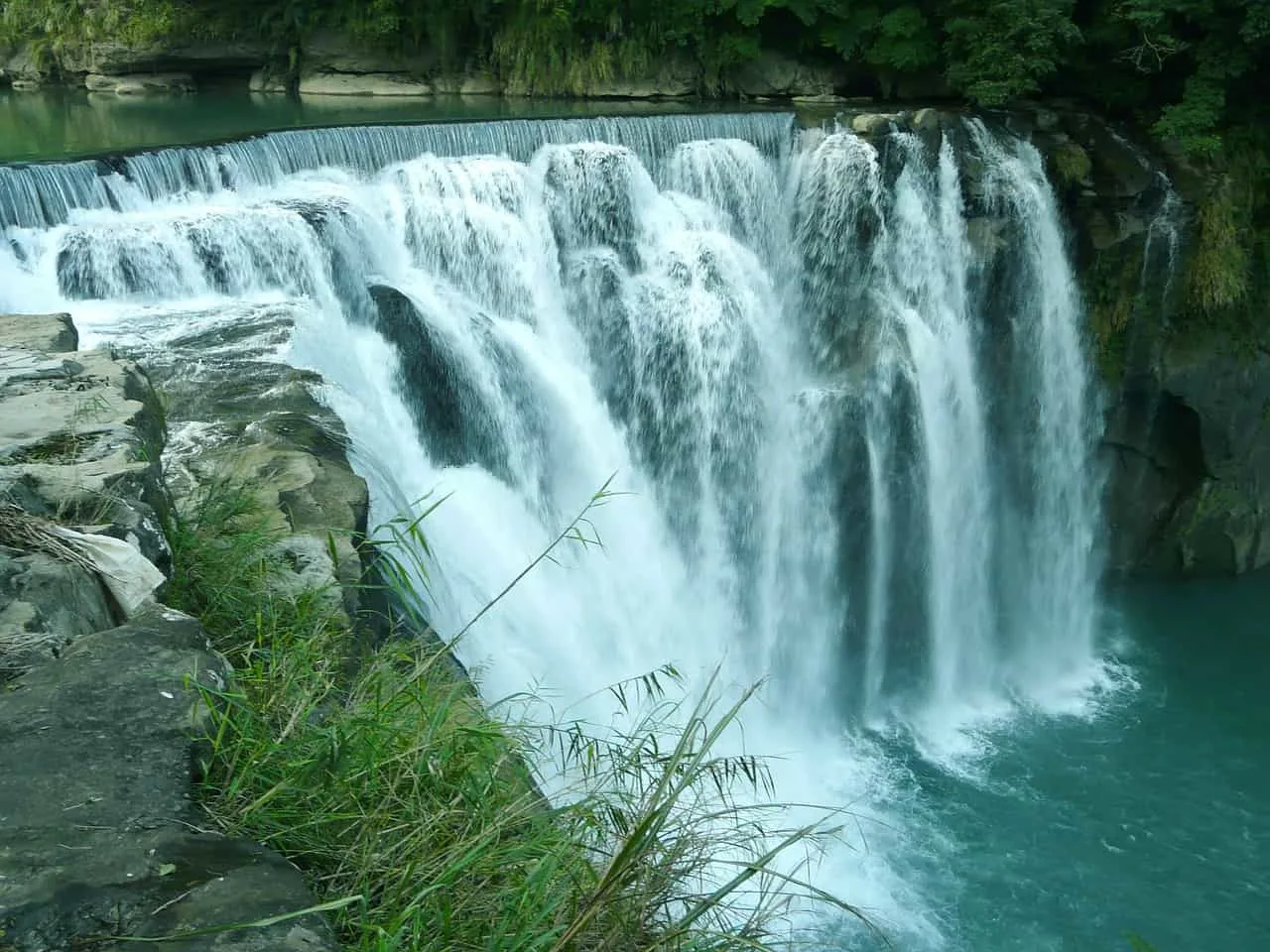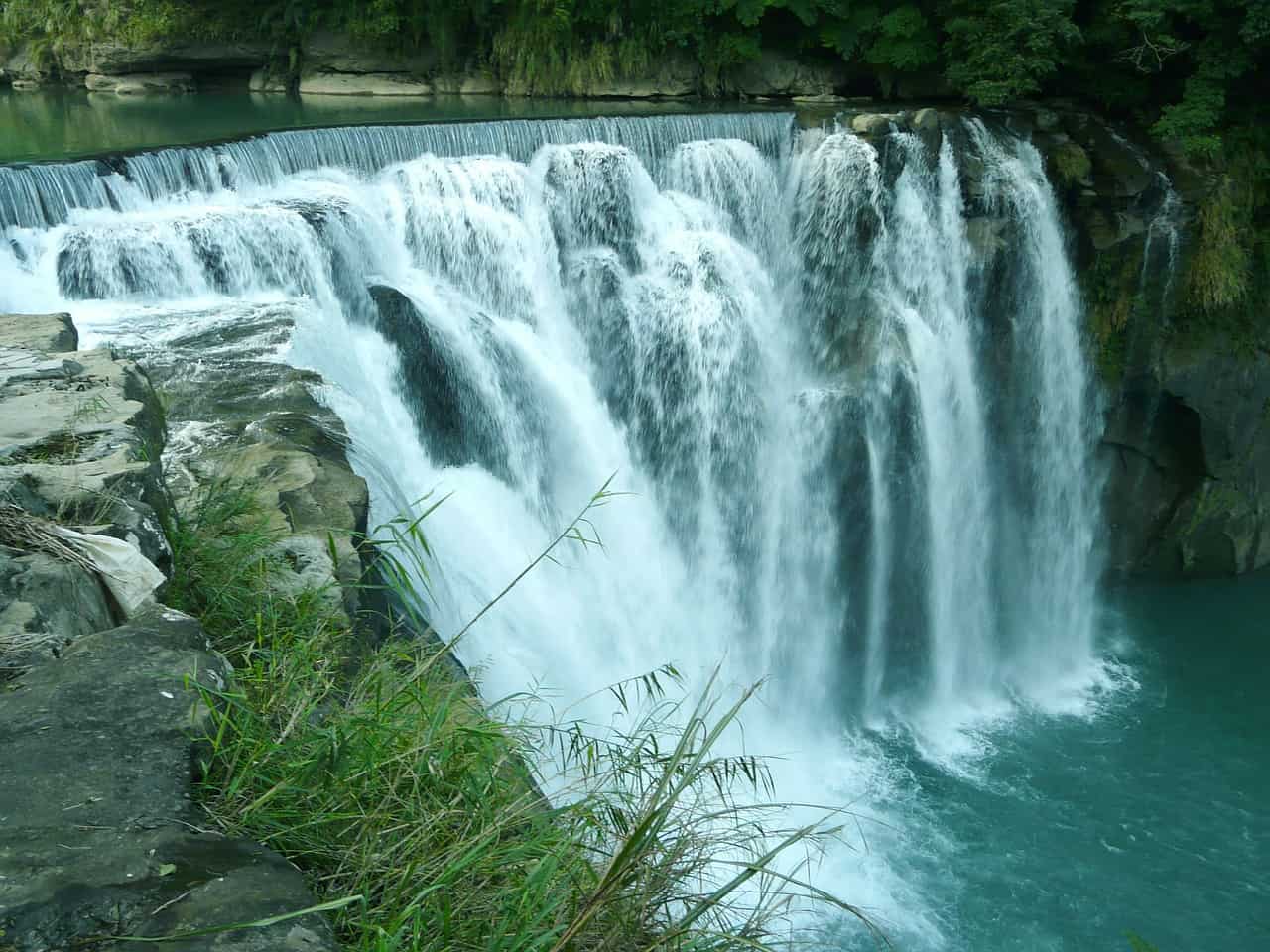 Shifen Waterfalls is Taiwan's famous waterfalls and is located in Shifen. It is named "Little Niagara" because of how it mimics Niagara Falls along the USA/Canadian border. It also has that famous u-shape as well. It is not as large (rim to rim it is 131 feet) as Niagara Falls, but it is very powerful and of course, beautiful for a visit! Be prepared for many tourists, as it can get crowded, so it is better to go on weekdays than on the weekend. There is no entrance fee to see the falls.
Best time of year to go: I would ideally go between December and February, a time when the temperature at Shifen Waterfalls is at their lowest, however that period of time sees a significantly more amount of rain than other months. Plus, it is more crowded and humid during this time.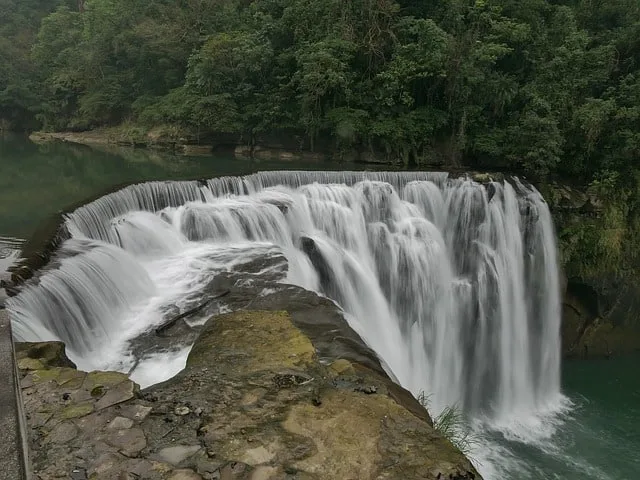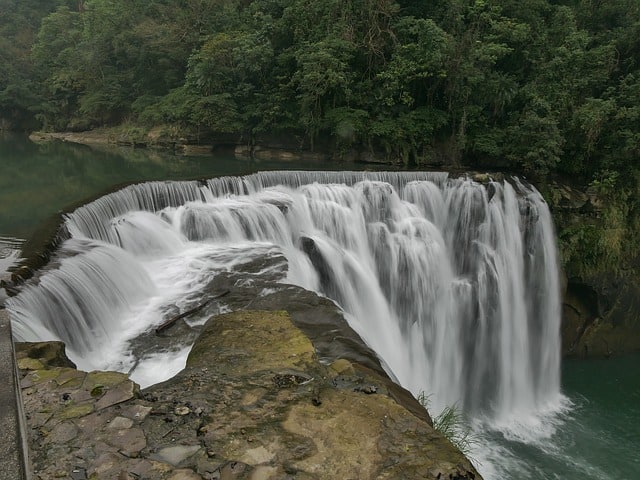 #2 Golden or Jinguashi Waterfalls
Because of its "golden" and almost orange hue, this waterfall is called the "Golden Waterfalls" by the locals and is near the Gold Ecological Park in Jinguashi. This golden hue is caused by sulfur, arsenic, copper, pyrite, and iron deposits in this mining area of Taiwan. It is for this reason, they say you should not touch the water due to its toxicity, as you will notice that this color is only where the water flows and not elsewhere. I have heard that some visitors say at times of the year it is not really "golden", but has a gorgeous mountainous backdrop of Mount Keelung and overlooks the Yin Yang Sea. There is no entrance fee to see the Golden Waterfalls.
#3 Taroko Gorge, Taiwan
Taiwan is home to Taroko Gorge, located in the Taroko National Park, which is one of Taiwan's most popular and natural tourist attractions. With its remarkable rock formations, hiking trails, and caves, it is a must-see attraction when visiting Taiwan, as it is quite spectacular! Particularly its visually-stunning temple known as the Eternal Spring Shrine.
Best time of year to go: November to April is the best time to go. It is worth noting that the trails in around Taroko Gorge may be closed between May and September due to the typhoon season. The busiest time to visit Taroko Gorge is the month of October, followed by January and then November.
#4 Wulai Waterfalls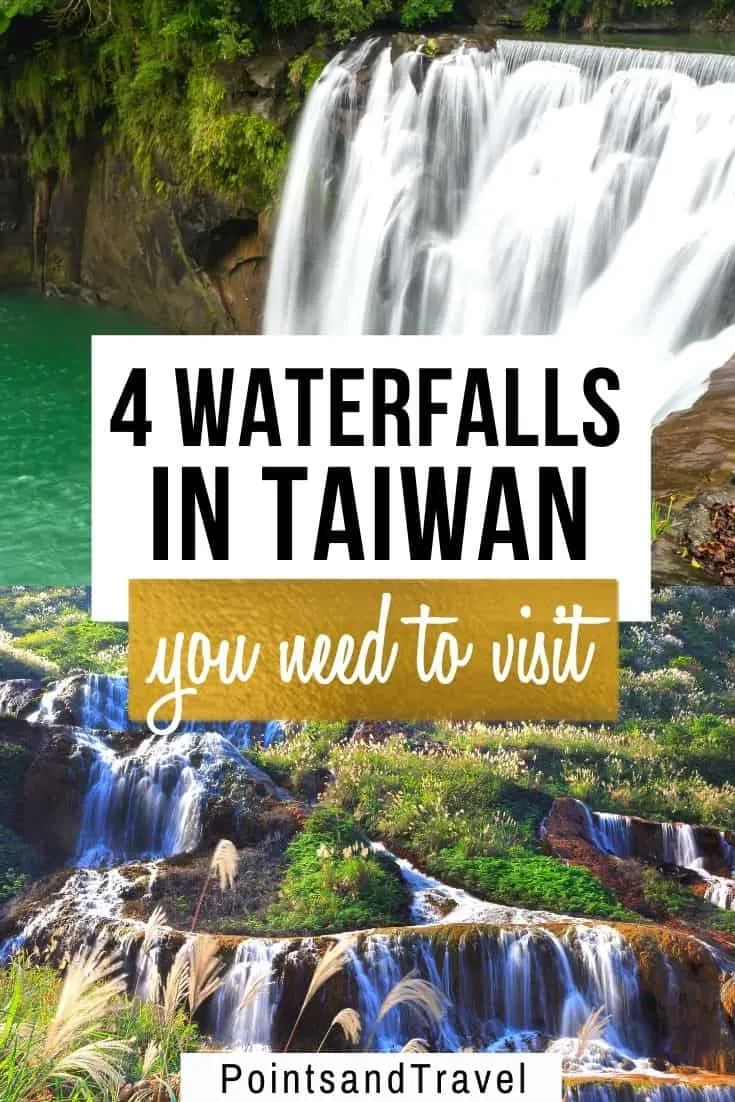 Located in Northern Taiwan, Wulai Waterfalls is a popular waterfall located near the village of Wulai, an indigenous town. Here you can learn about the local indigenous people in the town's museum called the Wulai Forestry Life Museum. There are a lot of ways to go to Wulai Waterfalls. There is also a mini train that you can take to get closer to the Wulai waterfalls. From here you can ride one of the log carts near the Nanshi River to the waterfall. It used to serve as a logging cart and in the 1950s the train became a tourist train to take you to the waterfalls. The cost is NT$50 or approx. $1.50 USD one way. There is also a cable car you can see across the Nanshi River that ascends above the waterfall (cost is NT$220 or $7.25 USD). This cable car takes you above the Wulai Waterfall, where you can get out and go for a hike in a dense forest and provides a great view.
---
Interested in reading articles about waterfalls?
Kaieteur Falls: Majesty Brought to Life in Guyana
The Ultimate Guide to Iguazu Falls (Both Sides)
Getting to Know Hierve El Agua – The Petrified Waterfall of Oaxaca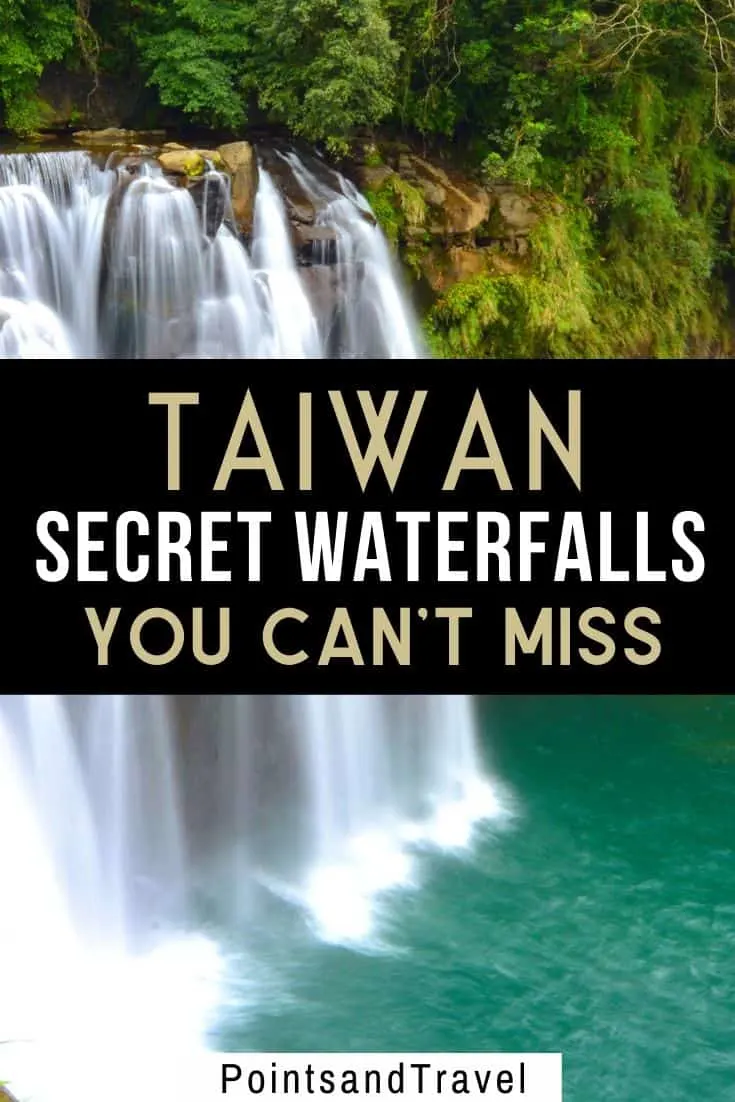 Disclosure: As is common in the travel industry, Dr. Maloney was provided with compensation for the purposes of review for this article by the Taiwan Tourism Board. While it has not influenced her review, PointsandTravel.com believes in full disclosure of all potential conflicts of interest.