How Cool is Oslo?
It is artic cool! 
It is totally cool!
And it doesn't matter when you visit, it just has that flair about it that not all European capital cities do. Sure it is cooler in the winter, but the summer is grand! I love Oslo and here are a few reasons why and what to do in Oslo:
First of all, it is easy to get to the center of town from the airport, which for me is awesome, since I travel so much. You would be shocked to see how difficult, expensive or slow it can be to get to a city center in a major city. It's ridiculous! I always take the fast train into the city center from the airport. I then go straight to my favorite Radisson hotel, which is attached to the main train station. This is off of Karl Johans Gate Street, which is one of the main streets of Oslo.
What to do in Oslo: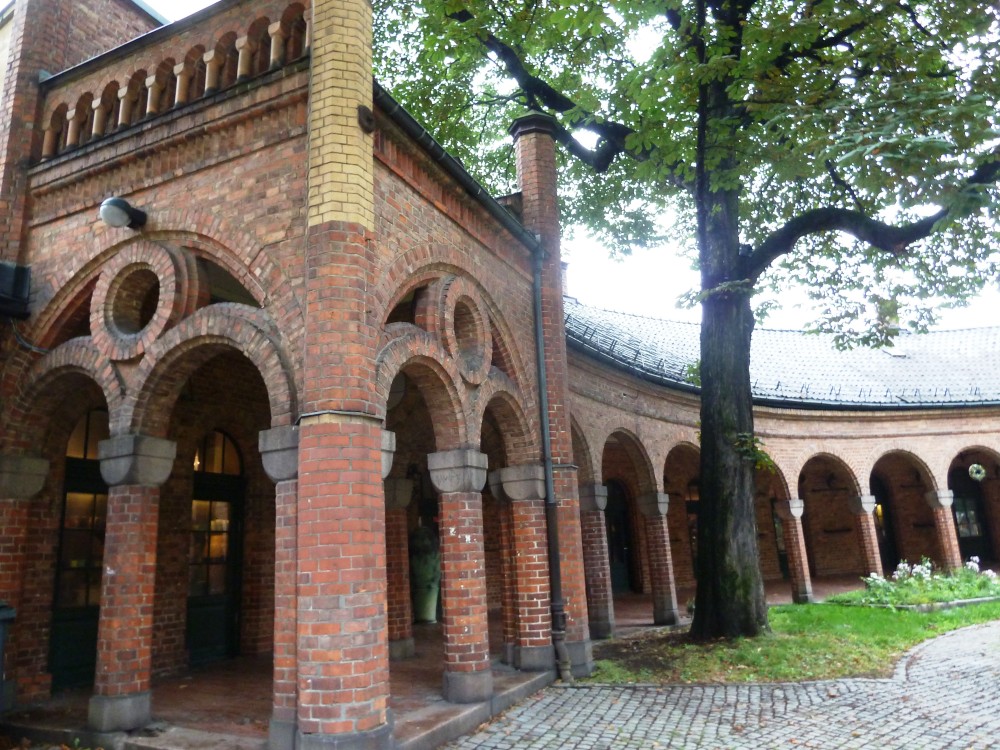 When I visit Oslo, I always take the fast train into the city center from the airport. I then go straight to my favorite Radisson Plaza Hotel, which is attached to the main train station. It is right off of Karl Johans Gate street, which is one of the main streets in the center of town. I quickly check-in, unpack and get ready for a walk! Wham! Bam! Thank you, Ma'am!
Parliament Building, Palace, and Munch Museum
This city is also one of the easiest cities to get around in, as it is laid out like a grid system off of this main street. It begins at the city center train station and ends at the Royal Palace. From here you can walk to visit the Norwegian Parliament Building and the Royal Palace while passing rows of cafes, parks, and people out strolling on the street.  Or, of course, you can go walk in the footsteps of Edvard Munch, by visiting his museum! If you are really adventurous, you can even visit the climbing park with ziplines for fun!
City Hall, Akershus fortress, Viking Ship Museum, and Norske Folk Museum
Also, be sure to visit the home to the Nobel Peace Prize Award Ceremony headquarters (City Hall) and the nearby is the Akershus Fortress. From here, a really COOL thing to do is to catch the hop-on, hop-off sailboats that take you across to the other islets, my particular favorite is where the Viking Ship Museum is, but also across the way is my other favorite the Norske Folk Museum, which is just as fascinating. These two places you could literally stay most of the day. Be sure and check out the Stave Church on the property.
Vigeland Park
Don't forget to visit one of them most famous parks in Oslo: The Gustav Vigeland Park! With wide open and nature spaces, you will witness over 200 sculptures all carved by Gustav himself! This is a do not miss for any visit to the city. Real adventurers will do a bit of research and visit Gustav's brother's Mausoleum, but I only recommend it if you have extra time to spend (also no photos allowed inside without special permission).
What to do in Oslo:
Here are a few other noteworthy things to do:
Holmenkollen Ski Jump
Visit the legendary ski jump on Holmenkollen with views that will scare the pants off of you!
Oslo Opera House
Take a walk down to the waterfront and visit the Opera House. It is fun to take photos from every angle! It is shaped like a sheet of floating ice with sloping marble! There are also great panoramic views from here!
IceBar
Take a walk on the wild COLD side and visit a world of Ice! A bar built entirely of ice sourced from the Artic Circle, the IceBar is fun and an extravagant way to get into the culture of Oslo. You can even have your drinks chilled to -5 degrees celsius.
What to do in Oslo:
Gateway to Fjord Cruises
Oslo is also a gateway to some fantastic cruises, in particularly the Hapag-Lloyd Cruise Europa 2 that comes thru Oslo and takes its guests through the Norwegian Fjords! It boasts the world's largest GIN collection for a cruise ship and was also given a 5-star rating from the bible of cruise rating: the Berlitz Cruise Guide of 2016! Nothing but luxury happens from here on out!
Oh, and sometimes you only have 48 hours in Oslo, Norway! No problem: here is what to do then. Or maybe you brought the kids? Oslo with Kids.