A trip to Jamaica certainly brings plenty of adventures, sunshine and turquoise waters, as well as some of the most delicious food you have ever tried. From its "ya, mon" vibe to its familiar reggae music playing in the background of most of the places you visit, the beat of these Jamaican folk tunes will surely get stuck in your head. Soon enough, you will be jammin' to these melancholy tunes about life. When you hear the word Jamaica, dreadlocks and Rastafarians may come to mind, but the truth is that less than 5% of the Rastafarian community live or have lived in Jamaica, but their reggae music is alive and well on this island. So, get your groove on, "Buffalo Soldier" and come take a few Jamaican excursions with me, mon! Let's fill our bellies with Jamaican drinks and Jamaican desserts and then fill our hearts with Jamaican love!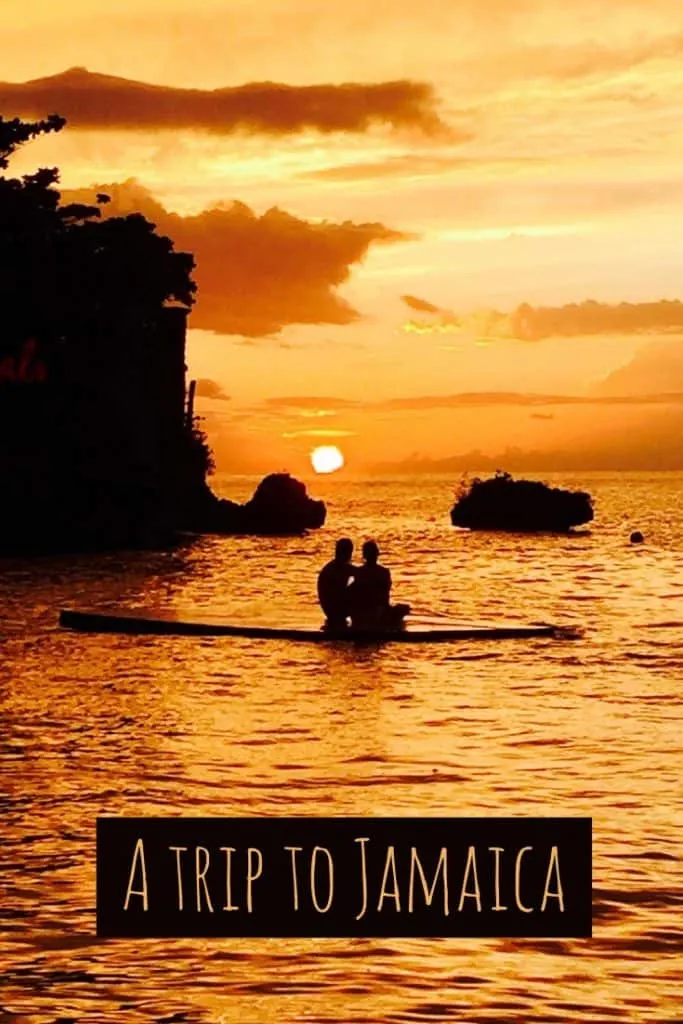 ✦ Jamaican Excursions ✦ Where is Jamaica located?
Located in the heart of the Caribbean Sea, below Cuba and but above Haiti. Jamaica is a country with a big reputation for relaxation and "going with the flow" vibes. This spacious island spans across almost 4,000 square miles and is the third-largest island in the Caribbean after Cuba and Hispaniola. It is divided into 14 regions that are split between three counties. The largest city in Jamaica is Kingston, which is also the capital and it is located in Surrey County. But while I was on my latest trip to Jamaica, I had a chance to visit primarily Montego Bay in the Cornwall County.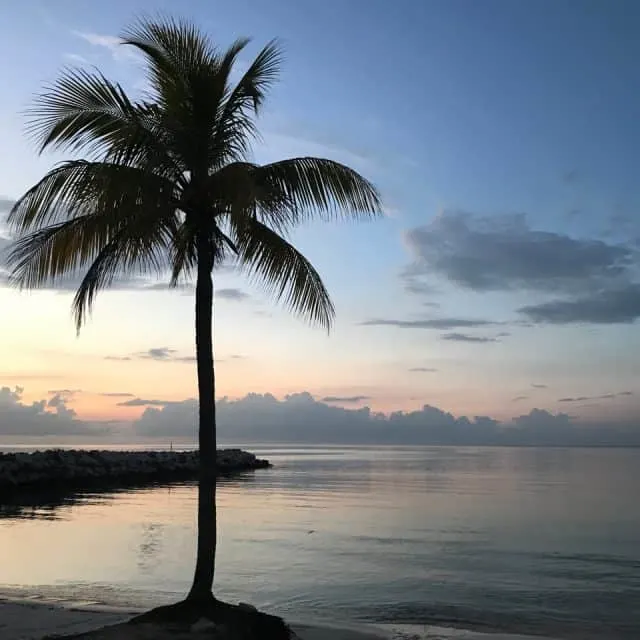 ✦ Jamaican Excursions ✦ Best time to go to Jamaica
Jamaica is known for its tropical weather, which includes humid and hot weather. Jamaica lies on the hurricane line in the Atlantic Ocean, which makes the country prone to hurricanes between June 1st to November 30th. So be aware when heading to Jamaica during this time. With that being said, the best time to go to Jamaica is November to mid-December. During this best time-period, the spectacular island of Jamaica has warm weather ranging from mid-70's to 80's with very little humidity. Hotel, flights, and car rentals are often priced lower during this time period than any other time of the year.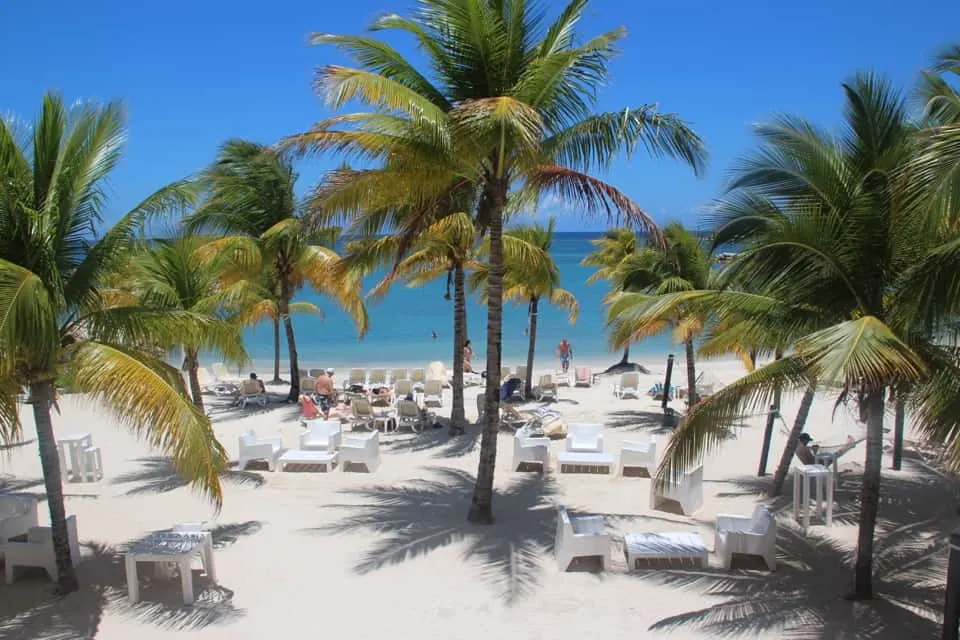 ✦ Jamaican Excursions ✦ A Little Jamaican Culture
I would assume that many people who take a trip to Jamaica do not know that during 4000-1000 BC, Jamaica was occupied by the South American people of the Arawak and Taino Tribes. As the years passed, these tribes began to diminish in size and now there are very few found in Jamaica. Most people think about Jamaican's history when the Jamaicans were ruled by the Spanish. This occurred for over 150 years in the 16th century. But the British rule began in 1655 AD and ended as recently as 1962! During this time, Jamaicans were primarily slave laborers, many living and working on the plantations scattered throughout the island. With the help of Samuel Sharp, they were able to raise up and beat slavery. Today, more than 90% of the population is Afro-Jamaican and their native language is Jamaican Patois, which I commonly heard spoke here amongst the locals. However, most Jamaicans speak English, especially since Jamaica depends on tourism as a primary source of income for most of the people who live here.
✦ Jamaican Excursions ✦ Martha Brae Rafting Tour
Martha Brae Rafting Tour – If you are up for a little fascination and relaxation, don't miss out on Martha Brae's Rafting Tour. This rafting tour takes you on a 30-minute adventure through the Martha Brae River. This was my favorite tour of the entire island on my most recent trip to Jamaica! Talk about relaxing and just enjoying the ride! These local raft guides are truly incredible that they are able to navigate these calm waters on their homemade rafts! Each raft gets made by the guides and they last about 4-6 months before they need to make another one. My guide, or "Raft Captain #99" has been doing this as a profession for 17 years! Each time they float down the river, they have to get their raft into the water, line it up for you to board, take floating along the riverbanks, then when done, they have to upload the raft to a trailer that hauls the rafts back up the hill and they start the process all over again!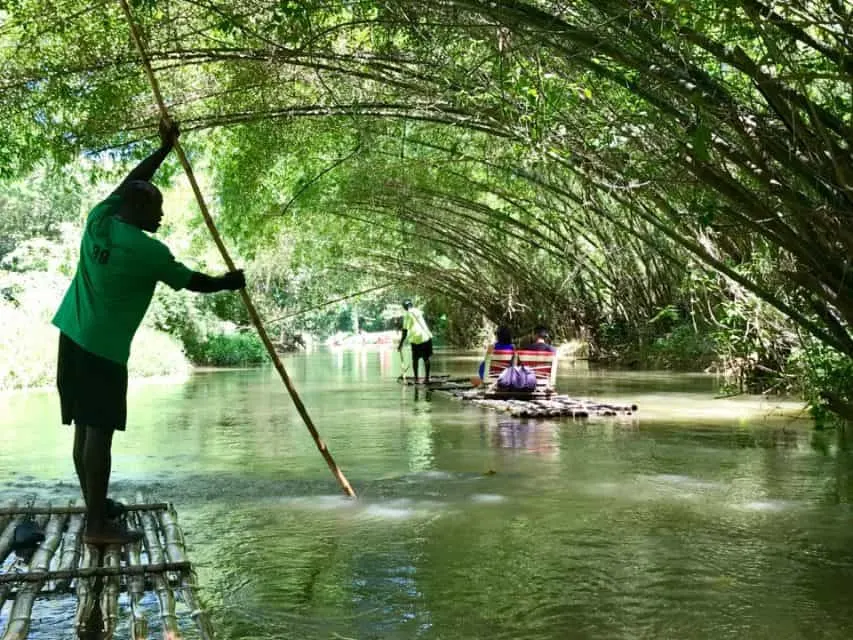 ✦ Jamaican Excursions ✦ Rose Hall Great House
Rose Hall Great House – On your trip to Jamaica, be sure and visit the Rose Hall Great House, considered one of the "great houses" of Jamaica. Rose Hall Great House was at one time a plantation house with slaves. It has recently been restored back to its grandeur. But the house has plenty of stories to tell, as some say it is haunted. I went on a day tour and I am certainly glad I didn't go at night! Creaky hardwood floors, four killings (one in each room of the house), and slave master stories were enough to keep me from coming back for a night tour! But YOU should try it!!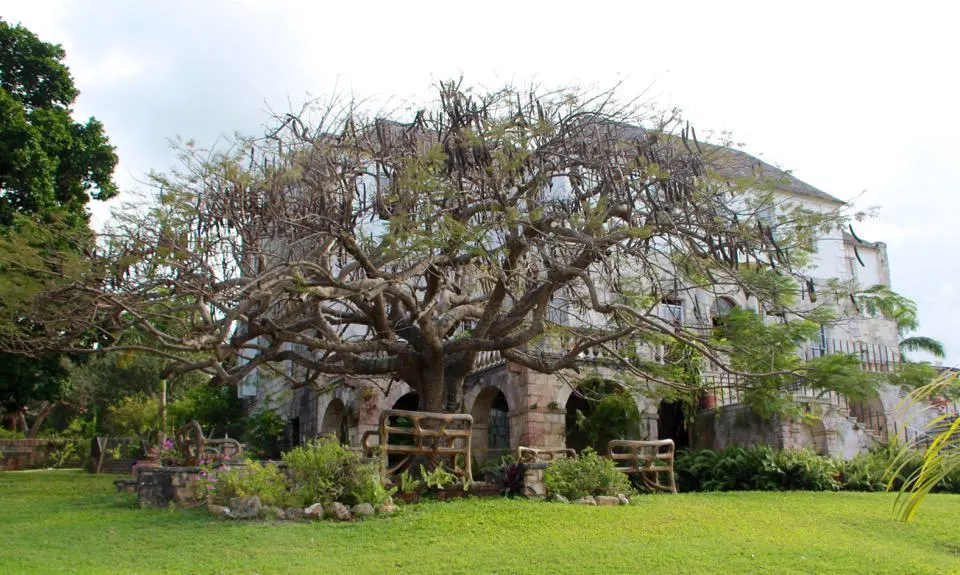 ✦ Jamaican Excursions ✦Luminous Lagoon
Within the city of Falmouth, there lies a breathtaking view of the Luminous Lagoon. This lagoon is nicknamed luminous because it appears as if the night sky were lit by the natural shining lights of this lagoon. I found this to be a little over-rated, as one could barely see the luminescence in the water, although somehow with the photographer on the boat's camera, he was able to capture me glowing beside the blue luminescence!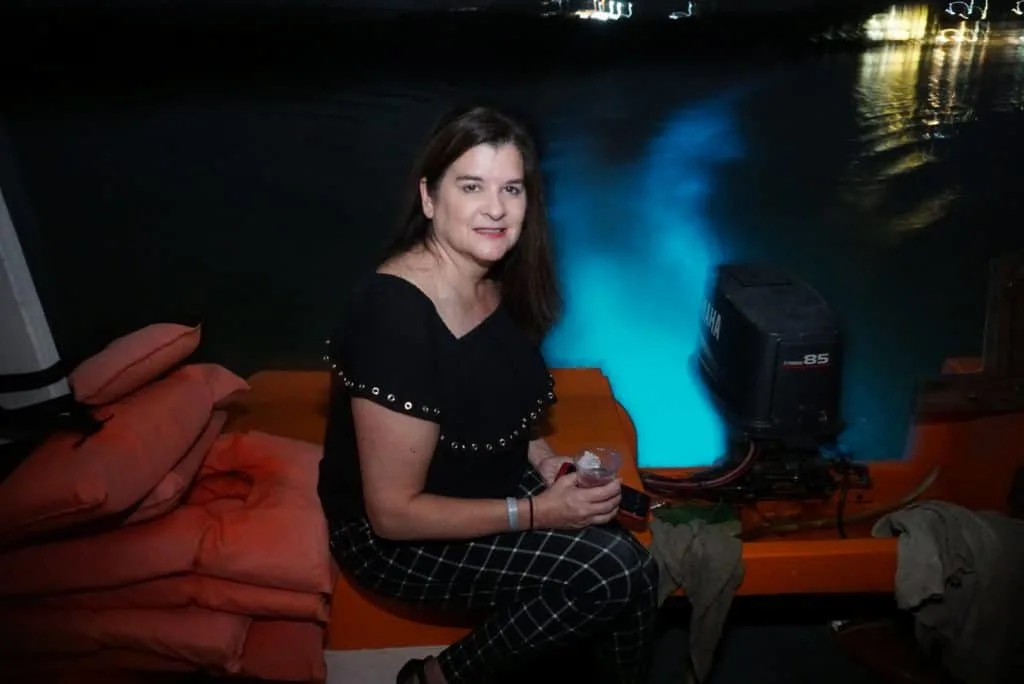 ✦ Jamaican Excursions ✦Montego Bay's Hip Strip & Doctor's Cave
You cannot go on a trip to Jamaica without experiencing a little adventure. One of the main reasons people visit Jamaica is to check out the awesome beaches and enjoy the local atmosphere. One beach for this is to visit is Doctor Cave's Beach. Along with this beach, tourists can check out Montego Bay's Hip Strip, as well. It is specifically for the younger partier-type of crowds (at least the strip part). There is even a Margarita Party Pass with an open bar. But if you go down further to Doctor Dave's Beach, then it is less crazy and more for non-partiers. It's pretty but not my style, as I prefer more secluded and private beaches.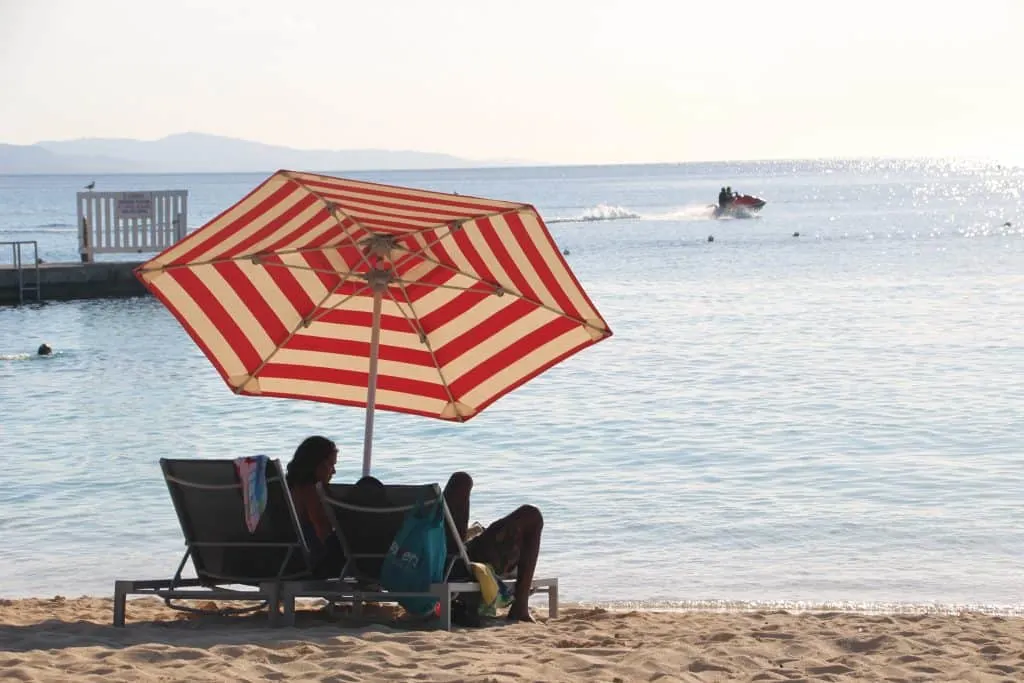 ✦ Jamaican Excursions ✦Croydon Plantation
High up in the Blue Mountains, there is a Croydon Plantation where you can visit a working plantation. You can see the Jamaican men and women bring to life the spirit of Jamaica through its crops and fruit harvests. This is at least a half-day trip, as it is quite a ride deep into and up in the famous Blue Mountains, where they grow all different types of fruit and coffee. I was so surprised at the number of different types of pineapples that grow here in Jamaica (12 varieties!).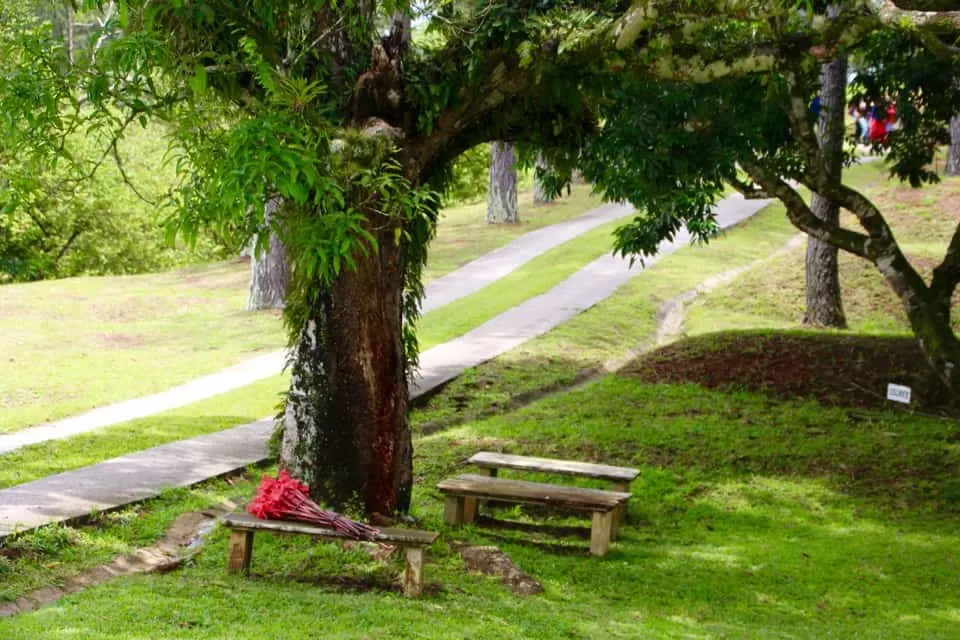 ✦ Jamaican Excursions ✦ Jamaican Cuisine
Jamaican cuisine has some of the best food in the entire Caribbean. One of the most famous dishes known throughout the world is the Jamaican Jerk Chicken. Jerk Chicken is Jamaica to the bone. The way the chicken is cooked is referred to as "jerk" because it includes a marinade of at least 24 hours. It is slowly cooked over pimento wood until it is tender and savory. This style of cooking was introduced to the Jamaican people over 2,500 years ago by the Arawak Indians.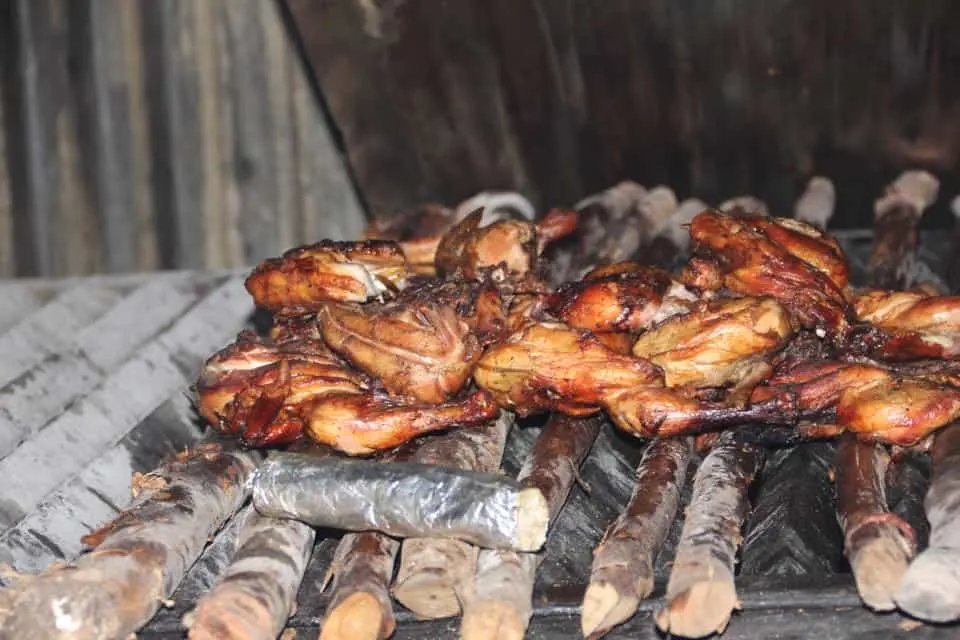 ✦ Jamaican Excursions ✦ Jamaican Restaurants
For High-End Jamaican Restaurants, I can recommend:
Houseboat Grill – This restaurant is literally a houseboat moored in Montego Bay Marine Park Fish Sanctuary! When you arrive, you get to take a 2-minute ride across the water in a small covered raft to the entrance of the houseboat! They have great views of the evening sky on the top deck, where the main restaurant is, or down below is cozier and for a rainy night. It may be a bit under-rated (the raft ride) but I actually found it charming, and of course, the food was delicious!
For Moderately Priced Jamaican Restaurants, I can recommend:
Peppa's – Peppa had a delicious variety of amazingly well-prepared food, from oxtail to fresh fish, roasted salt fish to ribs and mutton, as well as local favorites of bammy, roasted yams, and bulla cake for dessert. You name it, he had it on the menu. It appeared to be a local favorite, as I heard one local say "That Peppa CAN COOK!"
Scotchies –One of the best-known Jamaican restaurants is Scotchies, I went to the one in Montego Bay. I found the best jerk chicken at Scotchies and delicious cocktails at the tiki bar. Scotchies is a well known Jamaican foodie place. Here you will see the Jamaican men slaving over the hot pimento wood roasting their version of Jerk Chicken with all the fixins'!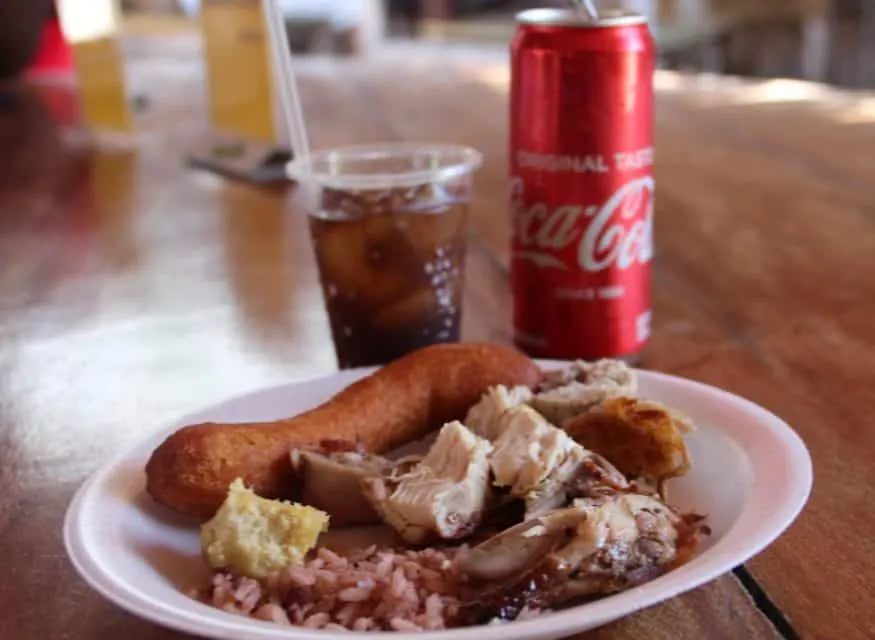 For Local and the Local Flavor (Fast Food) Jamaican Restaurants, I can recommend:
I can recommend three fast food restaurants that seem to be the local favorites. Apparently, there is a local food called a "pattie". It is basically like an empanada, only the crust is flaky, like a puff pastry. Inside you can find everything from beef to chicken to shrimp, some even have cheese. There is a big competition as to who likes which fast food flavor among the local Jamaicans. Some Jamaicans I would meet would say "I am a Juici's fan!", and others "I am a Tastee's fan!". You get the drift. It seems that each local had their favorite pattie and either liked one of these three "pattie" chain fast-food restaurants:
Juici's Patties
Tastee's
Mother's
---
For me: I liked the Beef and Cheese Pattie from… Juici's, so I am a Juci's Fan!
---
For other Pattie Jamaican Restaurants, I can recommend:
Two other versions of Patties are Patti Plus (Montego Bay) and Spicy Nice, a local bakery in Falmouth that serves its patties inside of a giant piece of coco bread!
For street food, I can recommend:
Visit Borders in St. Elizabeth Jamaica off of Borders Road (located on the border of Westmoreland and St. Elizabeth on the A2 Highway), where you can get local Jamaican street food.
✦ Jamaican Excursions ✦ Foodie Tour Falmouth Food Tours
The say, the best way to a man or woman's heart is through their stomach, and a food tour using the Falmouth Food Tour Company is a great place to start. This food tour will take you on the trip to a few bakeries, diners, and dives in Falmouth, Jamaica. They took us to two local spots in Falmouth. They took us to Spicy Nice for their version of a "Pattie" served inside of coco bread and then took us to Pepper's Jerk Center in Falmouth for jerk chicken with jerk sauce, calaloo (which is a cooked leafy green vegetable), a festival (like a corn fritter) and some veggies with a Red Stripe Beer or Rum Punch.
Read this article for Jamaican Desserts and Pastries You Must Try!
A Trip To Jamaica: Luxury Hotels in Jamaica:
If you are planning a trip to Jamaica, then you will need a hotel or resort to stay. I prefer beachfront hotels whenever possible, so you can enjoy the ocean breezes.
Round Hill Hotel – Round Hill Hotel offers great access to the white beaches of Montego Bay with spectacular food and stunning views. It consists of a small hotel and 29 villas on a peninsula that is very secluded. It is also a well-known playground for the rich and where Ralph Lauren purchased a villa over 20 years ago.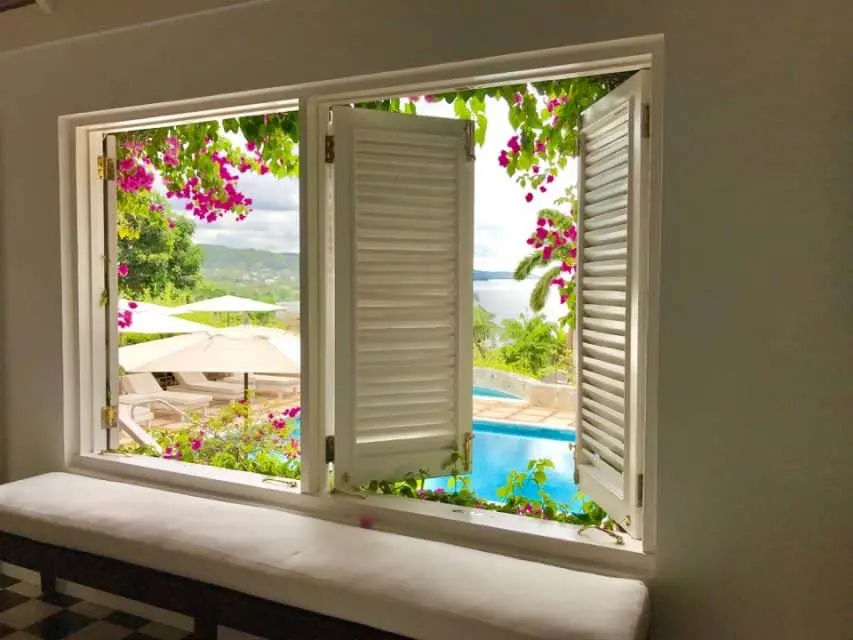 Half Moon -This resort is equipped with fine dining options, stunning ocean-view rooms and relaxing spa services. With its new renovations, you should certainly check it out! Here is a review of Half Moon: A Resort Review.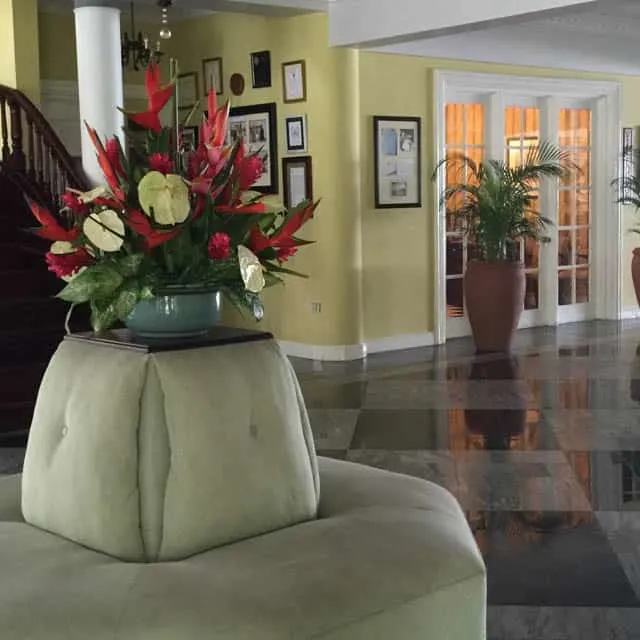 These hotels and resorts are among the best resorts and villas in Jamaica. Don't miss the opportunity dine and sleep at the best. The service and amenities are topnotch when staying at all-inclusive or high-end resorts When heading on a trip to Jamaica, remember to have fun, enjoy the sun and soak in all that this glorious Caribbean island country has to offer! With its calm waters, soft sands, and a chance to see some amazing sunsets, all while sipping a rum punch with a tropical flair and enjoying Caribbean snacks, you will be happy you chose a trip to Jamaica for your last vacation.
Where to stay: All Inclusive Hotels in Jamaica:
Moderately-priced, all-inclusive hotels for a trip to Jamaica:
I found this one in Montego Bay, Jamaica:
Hotel Riu Palace, The Hotel Riu Palace has infinity pools, stunning palm trees around a private cove and the best hospitality throughout the island.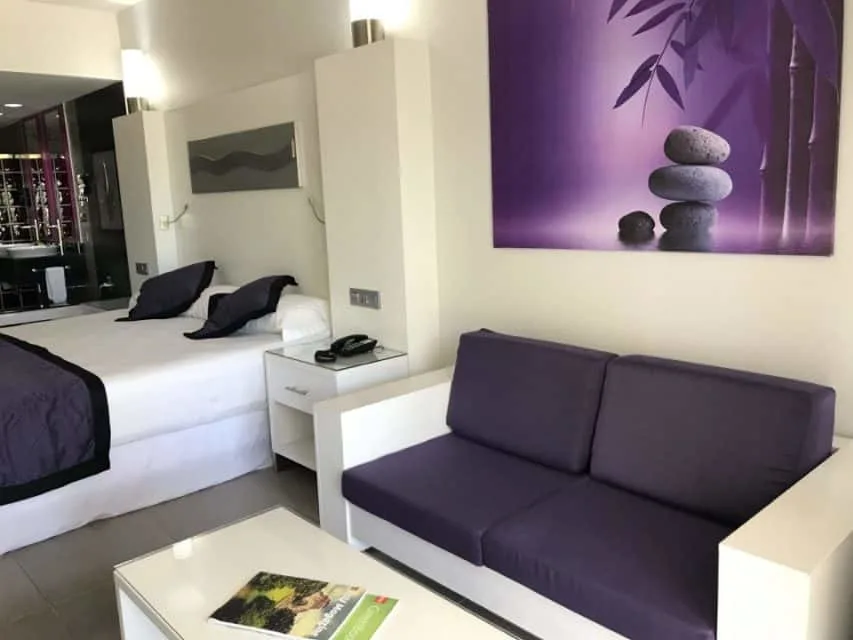 I found this one in In Ocho Rios, Jamaica: Sandals Ocho Rios. Here is my review of Sandals Ocho Rios.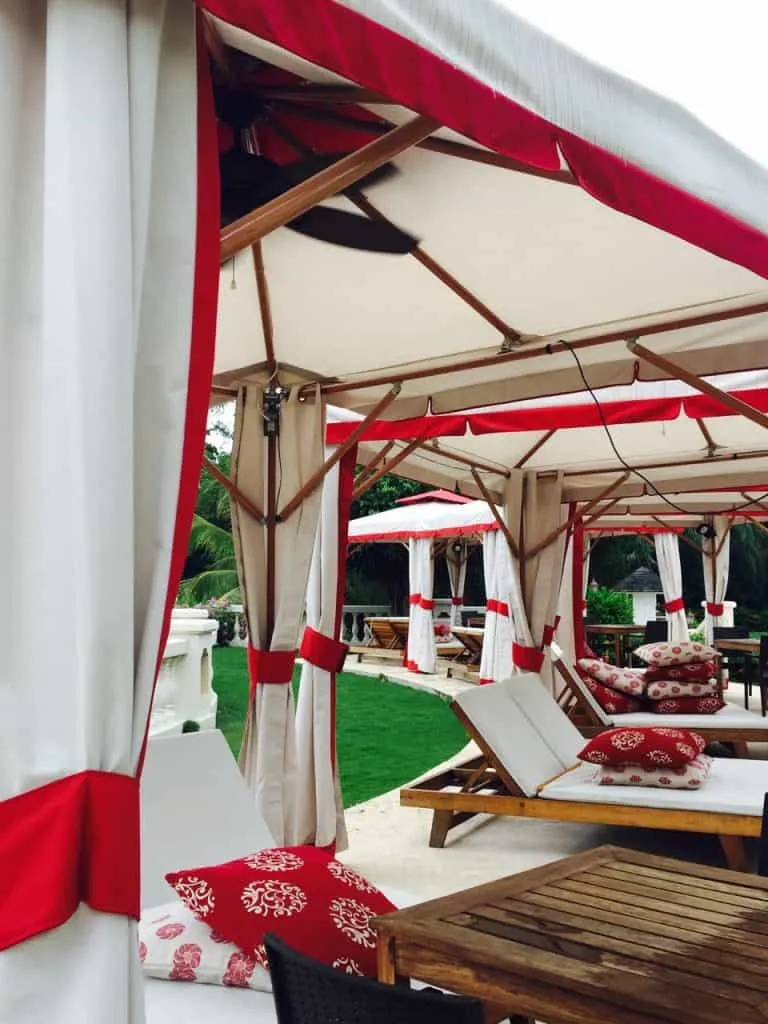 ✦ Jamaican Excursions ✦ Fun Facts About Jamaica
You may have heard that cannabis is grown regularly throughout the country, however, each person is only allowed to have 3 ounces on their person at any one time!
Music is also a large part of the Jamaican culture and Jamaica has been home to many musical talents such as Bob Marley, Notorious B.I.G., and Sean Paul.
✦ Jamaican Excursions ✦ Fun Facts About Jamaica
The author of the James Bond novel series, Ian Fleming, also lived and worked in Jamaica. The stunning landscape and beaches of Jamaica enticed Fleming to include many Jamaican scenes throughout the Bond novels.
I even had a chance to visit the Round Hill Estates where Ralph Lauren owns a villa.
✦ Jamaican Excursions ✦ Fun Facts About Jamaica
Even though Jamaica is an independent country, Queen Elizabeth II is considered the official Queen of the island.
Even though Columbia is known for its amazing coffee, Jamaica has been producing the most sought-after coffee in the world, Blue Mountain Coffee.
✦ Jamaican Excursions ✦ Fun Facts About Jamaica
Thanks to the digital age, Jamaica was able to launch its first official website in 1994, making it the first country in the Caribbean to do so.
If you are expecting twins, you have something in common with Jamaican mothers. There are more multiple births that occur in Jamaica than any other country worldwide.
Recommended Reading About A Trip To Jamaica:
5 Jamaican Travel Tips to Make Your Trip Perfect
A Lesson Learned on Giving Back
Roots, Rock, Reggae. Not The Only Three Reasons To Visit Montego Bay, Jamaica (MBJ)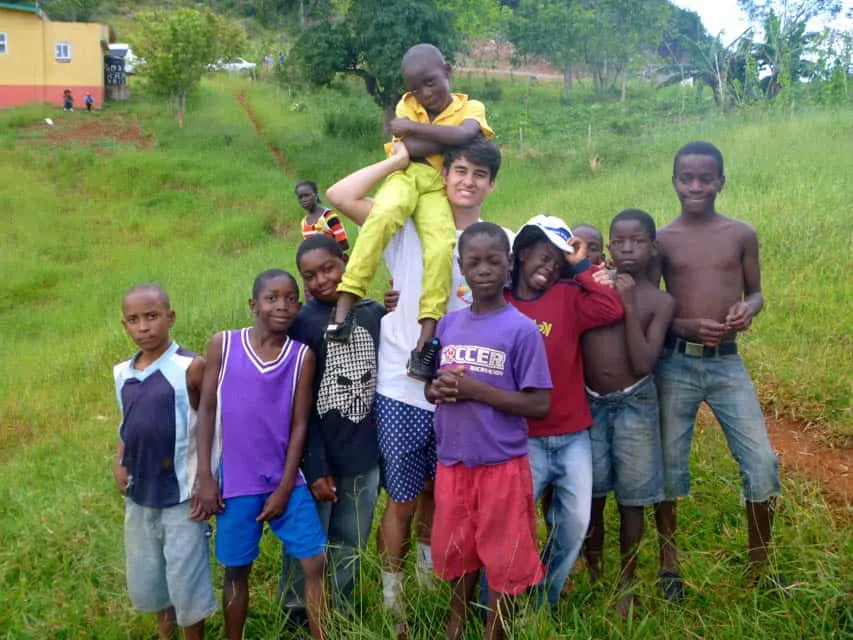 Disclosure: As is common in the travel industry, I was provided with accommodations, meals and other compensation for the purposes of review by the Jamaica Tourist Board in conjunction with Blogilicious. While it has not influenced my review, PointsandTravel.com believes in full disclosure of all potential conflicts of interest. All Photos were taken by the author/or were given permission by the photographer. Affiliate links are located in this article.