There is really nothing quite like it, as I squeal with glee in the back seat of an open-air, 4-wheel drive pink jeep! Just being out on the open road in the desert landscape made all the difference in the world for me, as I am a city-dwelling gal. The smell of dirt and yet, fresh grass mixed with the cool breeze against my skin, it put me in pure relaxation mode with a slight tinge feeling of "hang on tight, girl" because this pink truck is moving fast.
Go four-wheeling with Pink Jeep Tours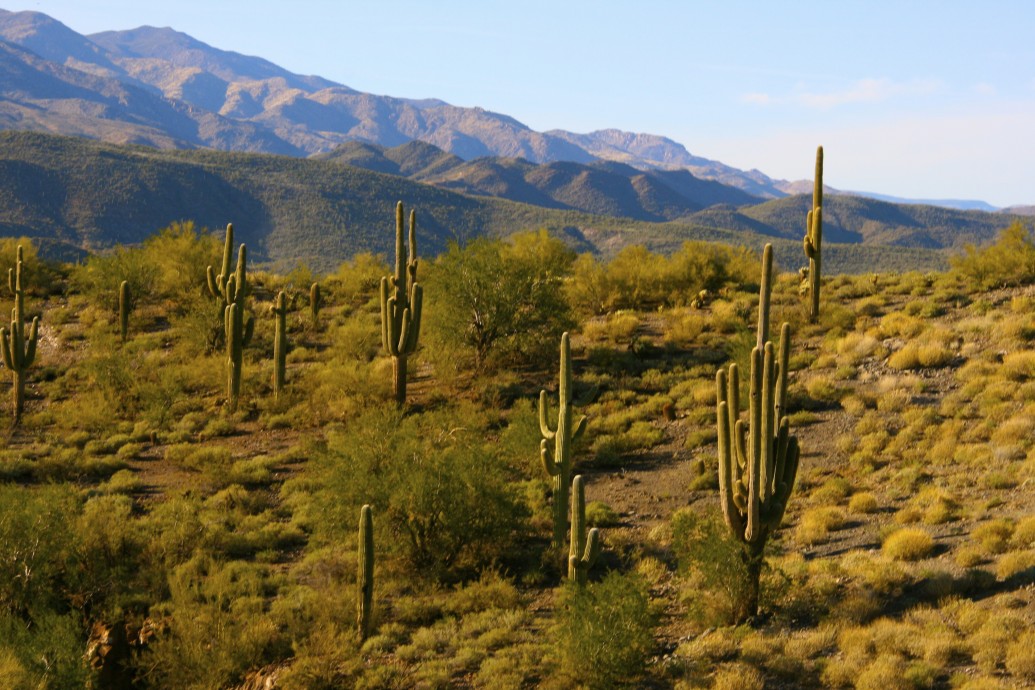 Two Hours of Off-Roading
We did two hours of off-roading with engaging and professional tour guides that can handle these pink beasts and are graduates of the Pink Jeep College – Smith System Driver Training Program. They are also certified by the National Association for Interpretation (ie they are trained, qualified, and safe). And honestly, this tour was a blast!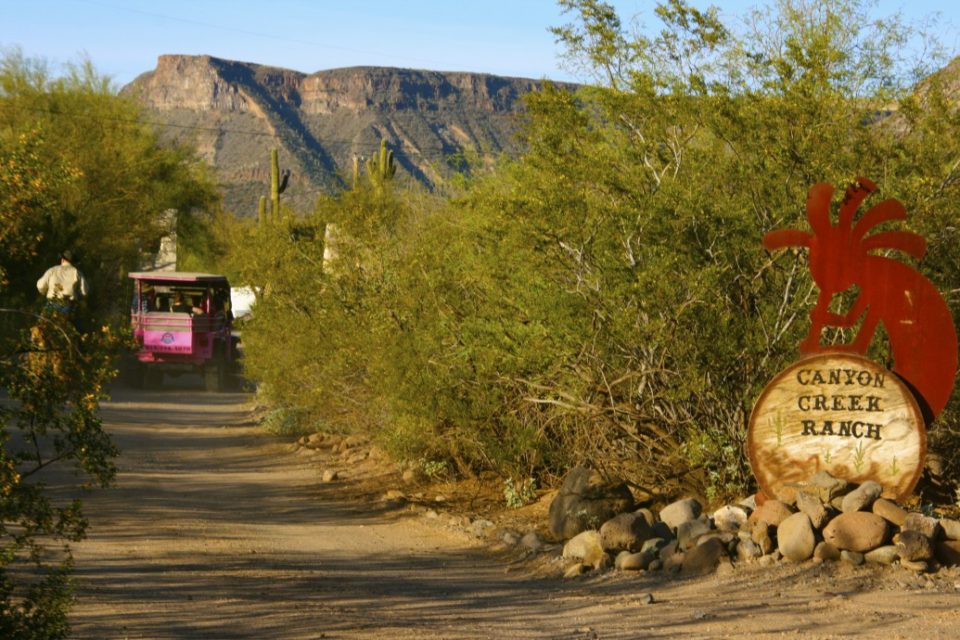 Canyon Creek Ranch – A True Western Experience
I certainly enjoyed myself out at Canyon Creek Ranch, which is located about 40 miles north of Phoenix in the foothills of the Bradshaw Mountains. It is a private ranch to host corporate or private party events and is accessible to groups for Western fun. They have over 400,000 acres of land near the Agua Fria National Monument and they do things like:
authentic cowboy games
private skeet shooting
group horseback riding
and many unique experiences
Honestly, we had a blast spending time together doing things that cowboys do! So keep Canyon Creek Ranch in mind the next time you want to host your own private event! You can read all about the experience here: Western Destination – What a Blast!
Lon's Hermosa Inn – A Perfect Place to Rest!
After our western experience, we made our way over to Lon's Hermosa Inn in Paradise Valley. This hidden gem is tucked away deep in a Paradise Valley residential neighborhood, but honestly, I think it is in a perfect spot. Lon's is a luxury boutique hotel that was built back in the 1930s and recently completed a $2 million dollar remodel that has transformed its suites into a sophisticated, yet comfortable place to rest your head after a long day of play out in the desert.
We ended the night at the Last Drop Bar, which pays homage to Lon Megargee's "The Last Drop" painting, which symbolizes every cowboy's appreciation for his horse (and is still printed on every Stetson hat sold today). Nothing could be more fitting than to have an "El Diablo" at cowboy artist Alonzo "Lon" Megargee's one-room studio that eventually was turned into the Hermosa Inn that you see today. This place is perfect in the Spring!
________________________________________________________________________
Want to find out more about the Hermosa Inn?
Read the story behind the story: The Hermosa Inn, Paradise Valley, Arizona
Recommended reading for Awesome Scottsdale Hotels:
W SCOTTSDALE – WOW! The 2 Bedroom WOW Suite Review
Four Seasons Scottsdale – Deep in the Heart
Wine me, Dine me and Spa: Hyatt Scottsdale, AZ
Pour Me Some Whiskey and Lies- Jade Bar – Sanctuary's Camelback Mountain Resort and Spa
Native American Wisdom, Sheraton Wild Horse Pass
And Things to do in Sedona, Arizona
Going Off-Road thru Sedoda, AZ with Pink Jeep Tours
Disclosure: My time spent riding high in the pink jeep was courtesy of Pink Jeep Tours and in no way influenced the amazing time I spent in the Sonoran Desert of Arizona. My pleasurable swallows of "El Diablo" was courtesy of the Last Drop Bar at Lon's Hermosa Inn and I enjoyed every last drop!