Austrian desserts are not very well known in the United States like German desserts. However, those who know about Austrian cuisine will agree that the use of recipes of Austrian delicious desserts makes a delightful treat for anyone who loves to bake or do it simply as a hobby. Furthermore, they will be amazed at how easy and fast these Austrian diverse desserts can be baked at home with simple ingredients like flour, sugar, eggs, buttermilk chocolate, meringue slices, salt, vanilla, etcetera.
Some of Europe's most famous temptations, including strudels and cakes, are from the Austro-Hungarian era and are still eaten in restaurants, bakeries, and homes across Europe today.
---
26 Austrian Desserts That Will Have You Booking The Next Available Ticket To Austria
---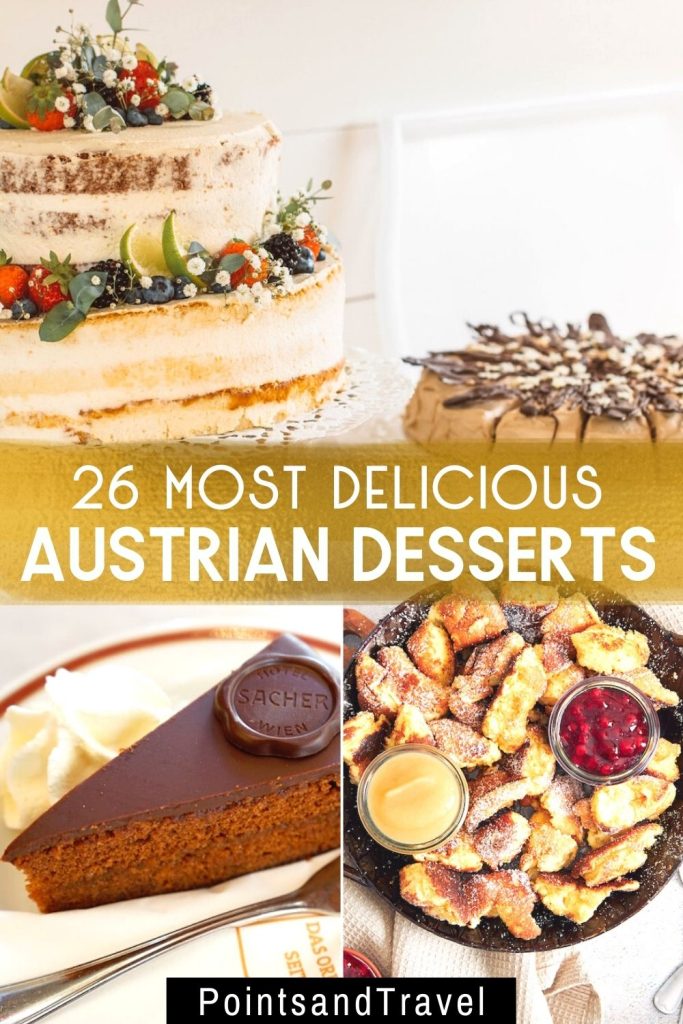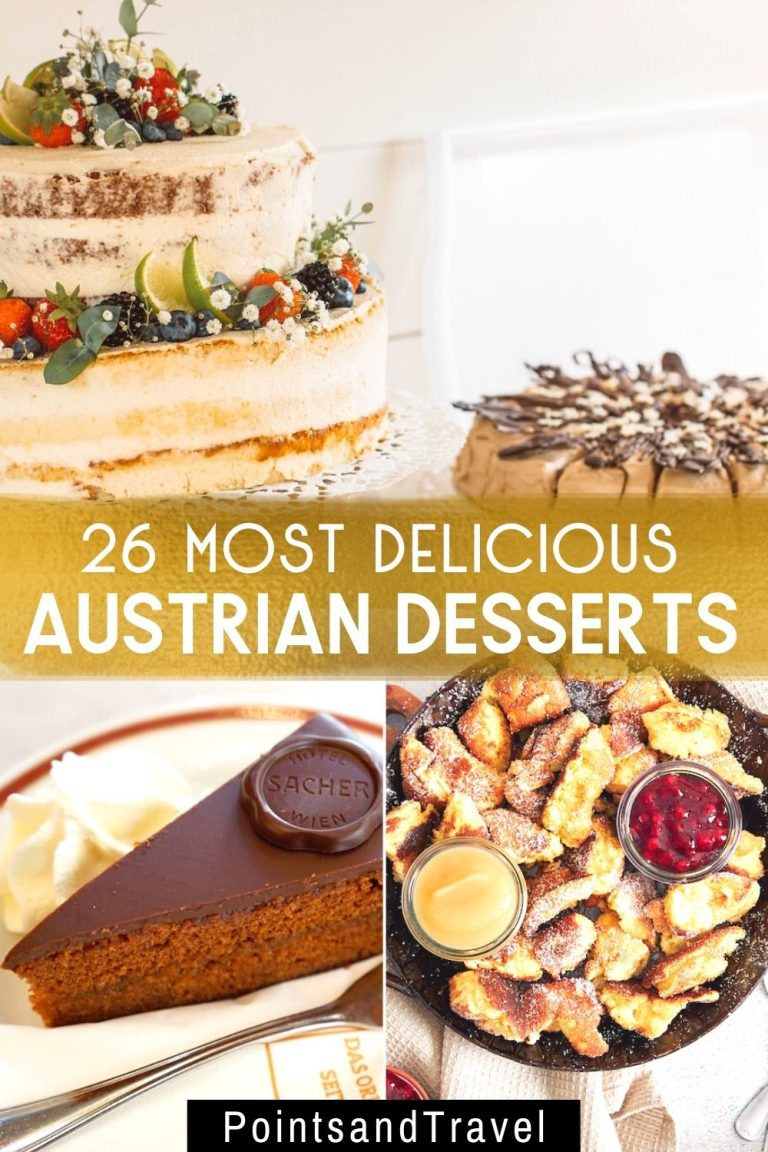 If you're searching for a delicious way to incorporate European sweetness, richness, and decadence into your cooking, these popular Austrian best desserts are just the thing for your sweet tooth.
1. Gugelhupf
Gugelhupf is a scrumptious dessert studded with raisins, almonds and flavored with lemon zest. A classic Bundt cake, often seen at a festive supper (or, at the least, in a Christmas movie), is named for its resemblance to one of Austria's most popular cakes.
However, there's something you probably didn't know: the form was inspired by this classic Austrian dessert. I found several variants on our journey, but here is a couple to try first: mulled wine or marbled with a chocolate swirl and dusted with confectioners' sugar-flavored ones.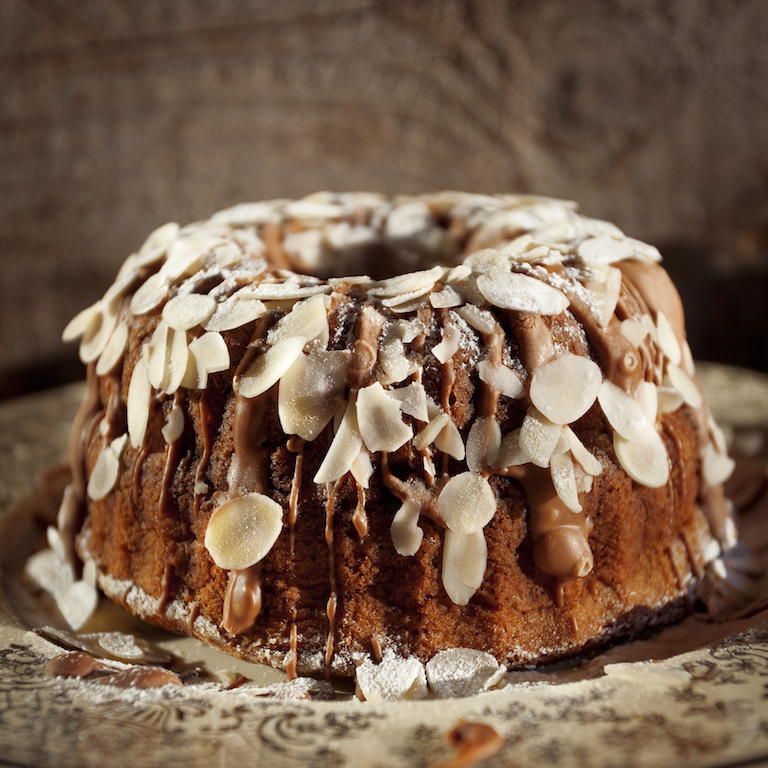 2. Topfenstrudel
Topfenstrudel is a strudel filled with a soft curd cheese mixture called topfen which contains quark or cottage cheese, eggs, and sugar. This type of strudel is found only in the Viennese cuisine, even though it has spread over Austria and Hungary through Vienna's past affinity with the Habsburg empire. It can be cold or hot with vanilla sauce, cream, melted butter, or vanilla ice cream.
3. Kaiserschmarrn
Kaiserschmarrn means "emperor's torn pancake." It is prepared by cutting the pancakes into bite-sized pieces immediately after frying or baking them in peanut butter. Then, stir them around in a pan over high heat for about ten minutes with raisins, applesauce, jam, or sugar until they are browned from being caramelized. It is often sprinkled with cinnamon before serving. These scrambled pancakes are a great dessert or light lunch when served with fruit compote or apple sauce.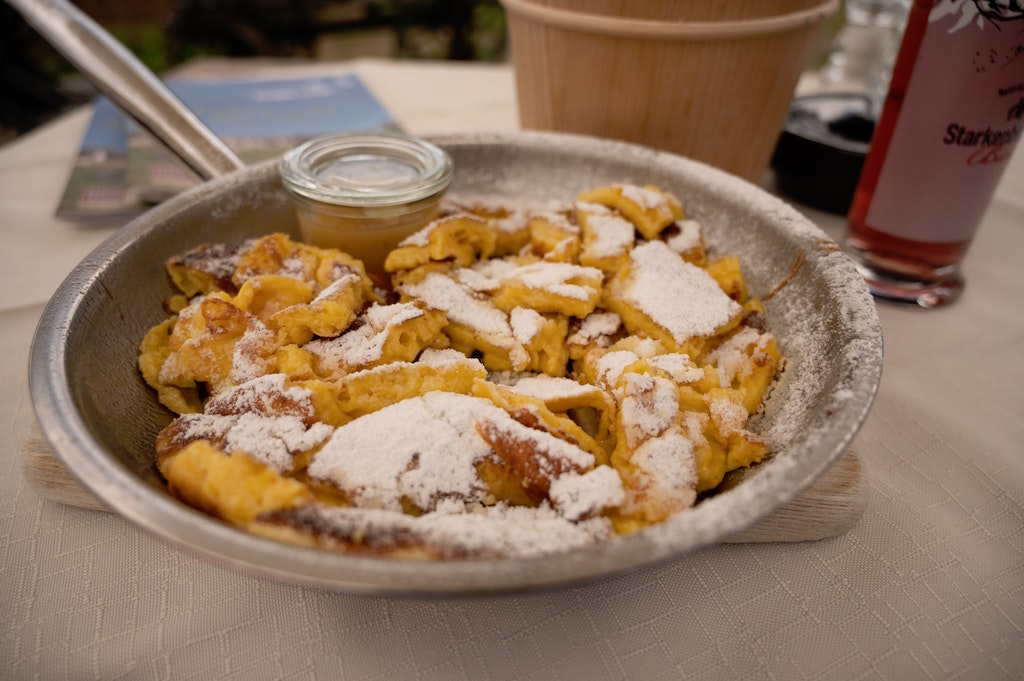 4. Salzburger Nockerl
Originated from the city of Mozart, this is a soufflé-like dish made of stiffly beaten egg whites and yolks folded together, flavored with sugar and lemon zest and soft vanilla meringue, and baked in the oven. It can be served on its own or hot with vanilla sauce and fruit preserves.
5. Marillenkuchen (Cherry Cake)
The cherry-rich Austrian apricot cake, or Marillenkuchen, is ideal for any Austrian bakery if you're seeking a dessert that's both light and flavorful. This sponge cake has a delicate lemon-infused base that balances the tartness of the glazed apricots on top.
6. Apple Strudel
Viennese apple strudel is Austrian puff pastry rolls made of a thin flaky dough known as phyllo. Strudels are famous for their flaky texture, which has many thin layers and adds a new modern twist. It's rolled around a filling of grated apple, sugar, cinnamon, raisins, and often ground nuts or even additional ingredients for delectable variations of strudels. This is the most famous Austrian dessert!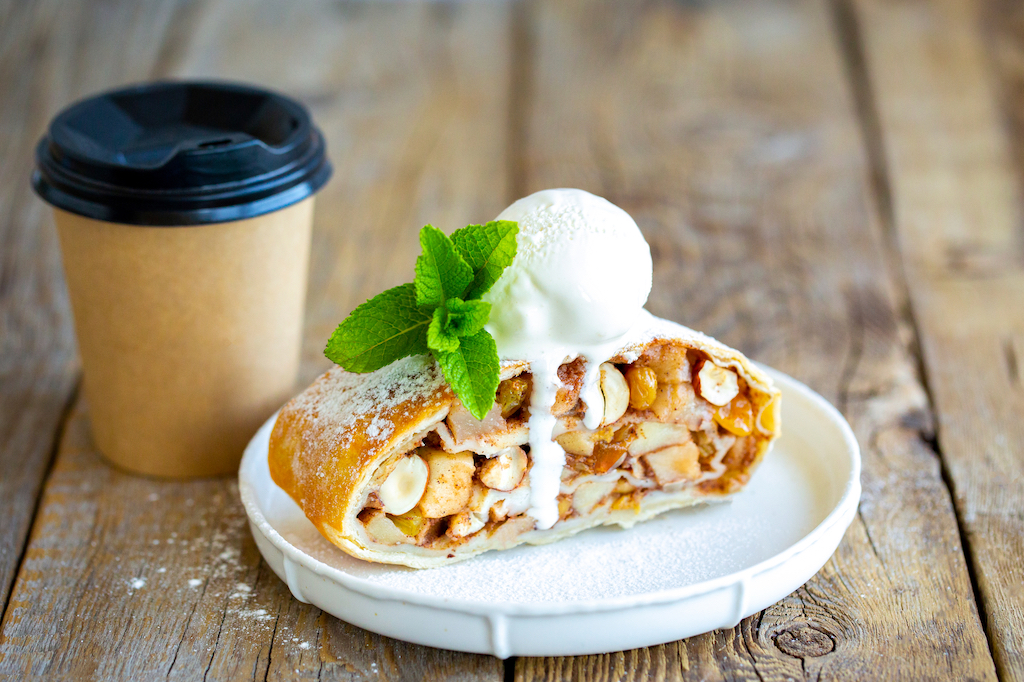 7. Apfelschmarren
It means "apple shreds," and this dish isn't too hard to make at home since common ingredients like flour and eggs are involved (and because the main ingredient is apples). The shredded apples are cooked in a frying pan with butter, salt, cinnamon, and lemon juice. Meanwhile, the batter is prepared from sugar, egg yolks, flour, and grated lemon rind. It's then beaten into a thin pancake-like batter that's added to the frying pan along with the apple shreds.
8. Topfenstrudel mit Schlagobers
Topfenstrudel with whipped cream is a topfen strudel topped with sweetened, vanilla-flavored whipped cream. A common variation involves the use of nougat ice cream when serving it in hot weather.
9. Mozartkugeln
This is a chocolate confection with crunchy hazelnut nougat, marzipan, and melted chocolate. It takes its name from one of Austria's most famous classical composers, Wolfgang Amadeus Mozart, born in Salzburg (where it originated).
10. Linzer Torte
It can be eaten by itself but is usually served with cream after the main courses. The torte has its origins in the 17th-century Esterházy family, who ruled over Upper Austria at that time. They are named after the then-capital of Austria, Linz (known in English as "Linzertorte"). The original Linzer Torte was filled only with butter, sugar, and ground almonds; later, raspberry jam became popular to enhance the flavor. The lattice crust on top of the cake, carefully built in a criss-cross design for a distinctive visual appeal. It is made from the ganache.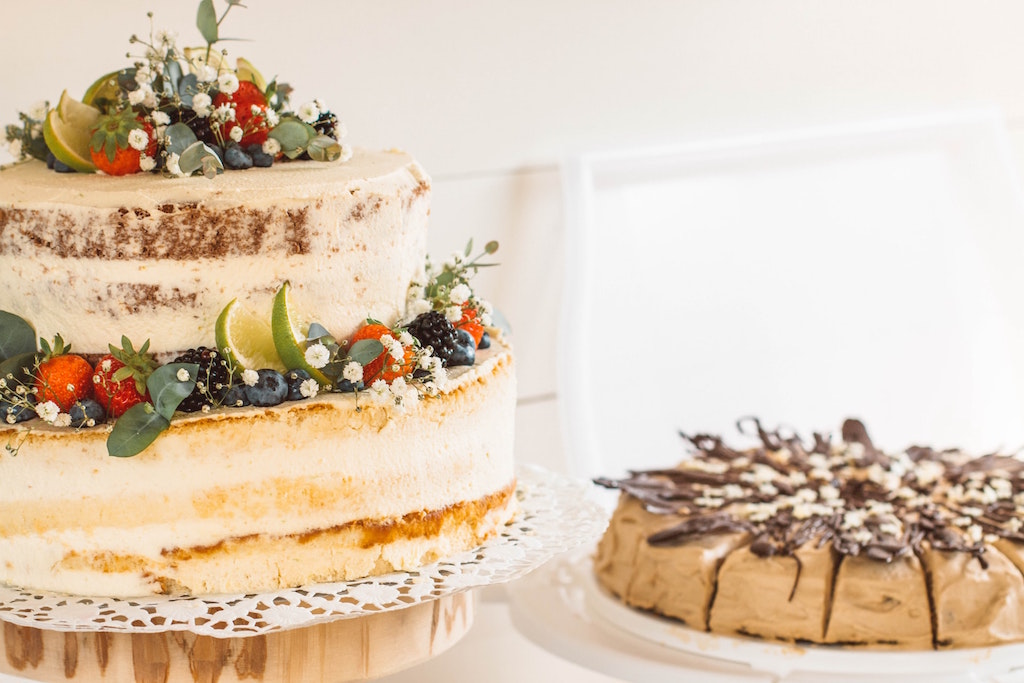 11. Kiachl
This is a yeast dough Viennese pastry, originally from Graz, filled with apple sauce, lard, sugar, or poppy seeds. It's then sprinkled with breadcrumbs before baking it to a golden brown.
12. Palatschinken (Crepes)
One of Austria's most popular dishes is crepes, one of Europe's most well-liked traditional desserts. Austria takes pride in its versatile, fluffy, and delicious crepes, thicker than French crepes. Palatschinken are similar to French crepes but a little thicker. They're effortless to prepare and may be eaten in a variety of ways. Austrians enjoy palatschinken with jam, apple cinnamon, and various other sweet fillings on top.
13. Sacher Torte
The Sacher torte, or "Sacher cake," is a well-known Austrian chocolate cake containing a thin layer of apricot jam and covered with dark chocolate icing (ganache). The original recipe came from the Cafe Sacher in Vienna. It's made up of two circular halves held together with a sweet, delicate layer of apricot preserves. It has maintained its reputation as one of the best cakes for connoisseurs. At countless cafés throughout Austria, you may enjoy a single layer of apricot jam.

14. Kaiserschmarrn mit Preiselbeeren (Sweet Pancakes)
Kaiserschmarrn with cranberry sauce is an Austrian dish consisting of sweet pancakes shredded and sprinkled with powdered sugar, accompanied by the side of cranberry sauce, maple syrup, or fruit preserves. The traditional Kaiserschmarrn is fluffier than the other great options—more like giant pieces of torn-up French toast—and served warm topped with either plum sauce or chocolate sauce (Zwetschkenröster) or wine-soaked raisins (Weinviertler Haselnüsse).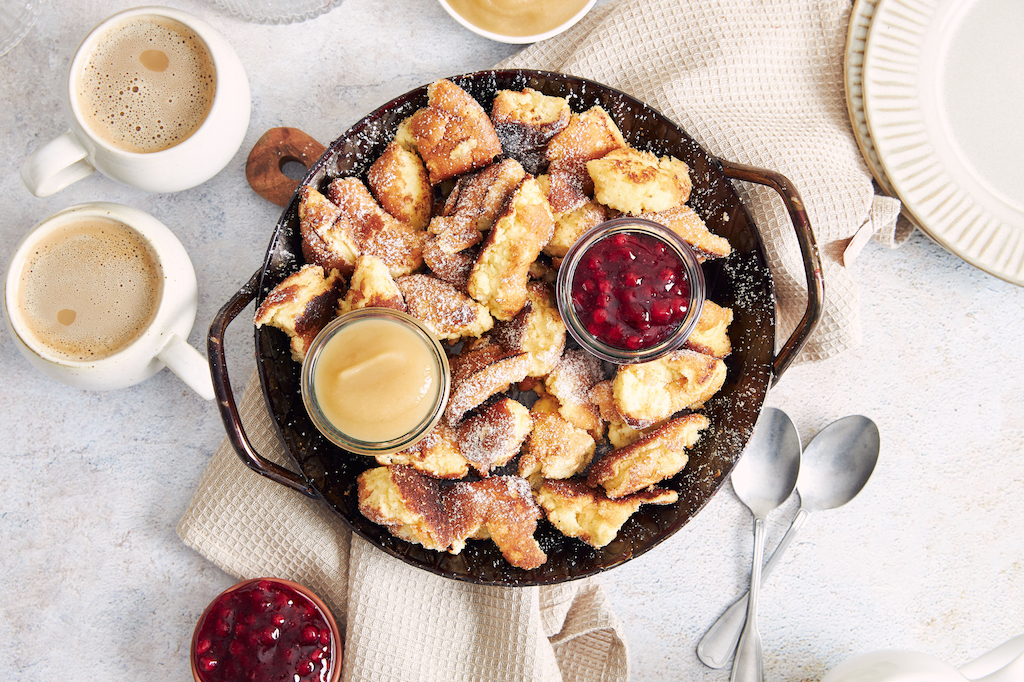 15. Kaiserschmarrn mit Apfelkren
Kaiserschmarrn with apple horseradish sauce is an Austrian dish consisting of shredded pancakes served with apple sauce made with horseradish. The pancake shreds are often sprinkled over the basic sauces before serving.
16. Topfenknödel
If you want your sweet tooth to have a more robust, savory flavor, consider making Topfenknodel, or Austrian curd dumplings, in your own home. The dumplings are rolled in toasted breadcrumbs and sprinkled with icing sugar after being cooked. Topfenknodel is similar to doughnuts in taste and texture. They're nutritious yet flavorful.
17. Heidesand
The brown-colored almond cake known as Heidesand is an ideal choice if you want something simple but delicious. The base is made from almonds, sugar, flour, and egg yolks which turns into a moist chocolate flavor after baking it for forty minutes at 350 degrees Fahrenheit (about 180 degrees Celsius). It's then sprinkled with powdered vanilla sugar before serving to add that little extra touch of sweetness.
18. Krapfen
One type of doughnut of Austria is Austrian Krapfen, and they have a curved top without a hole in the middle. These sugar-coated sweets are made with fried dough and come in a variety of forms and tastes. The traditional jam filling is apricot, which is especially popular in Austria. However, the Austrian doughnut has various variants. Bakeries across the country offer sweet dishes and some unusual varieties such as mocha or champagne, for example.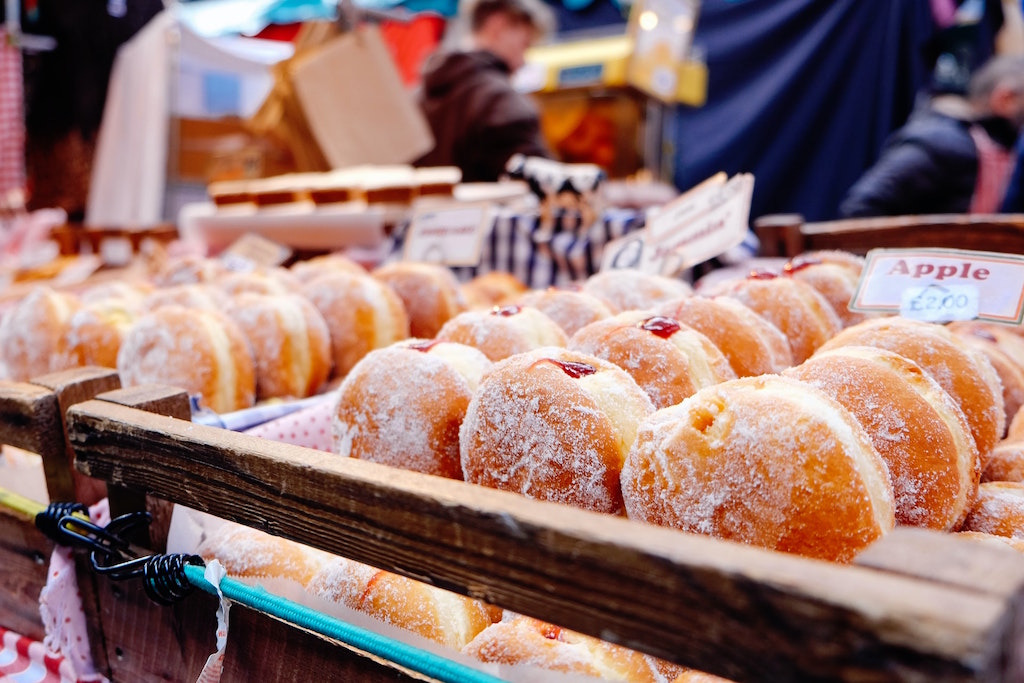 19. Vanillekipferl (Vanilla Crescent Rolls)
Vanillekipferl, or vanilla crescent rolls, are a traditional Christmas-time dessert in Austria. These buttery cookies are flavored with ground anise seeds and lemon zest, so they have a very light taste even though vanilla is the prominent ingredient. The cookies were said to have been created in the days of the Austro-Hungarian Empire.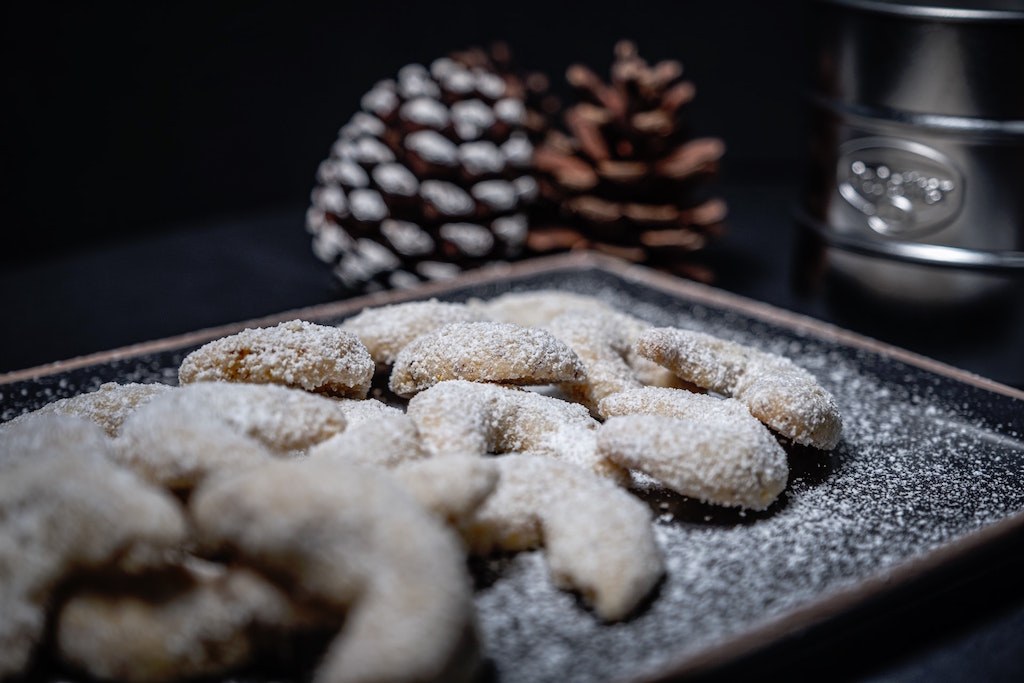 They were originally intended to symbolize the state's victory over the Ottoman Empire several centuries prior. The dough is rolled into different shapes depending on one's preference before baking at 375 degrees Fahrenheit (about 190 degrees Celsius) until golden brown. They're then dusted with powdered sugar before serving to give it that extra special touch.
20. Buchteln
During the fall and winter months, Buchteln is usually enjoyed in Austria. This dish has many variations due to its versatility. If you want an excellent treat that's perfect for dunking in hot beverages like coffee or tea, consider making string-shaped doughnuts known as Buchteln. These are filled with apricots or raisins before being fried and sprinkled with powdered sugar after removing them from the oil.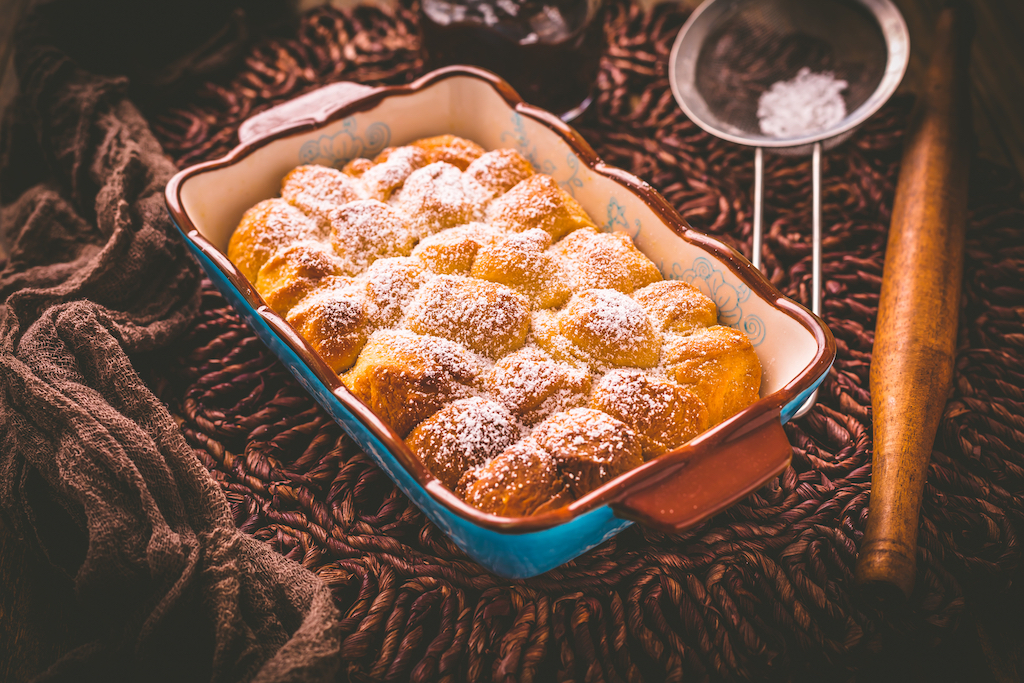 21. Marillenknödel (Apricot Dumplings with sauce)
Marillenknödel is a baked dessert consisting of apricot dumplings filled with a rich blueberry sauce while simultaneously attached to a crème anglaise. While creamy and flavorful, the dish is light enough to be enjoyed by anyone who wants something without too much sugar in it yet still has a fruity flavor.
Linzer cookies are tiny Linzer cakes cut and molded into a variety of lovely forms made in the same way as Linzer cake discussed above.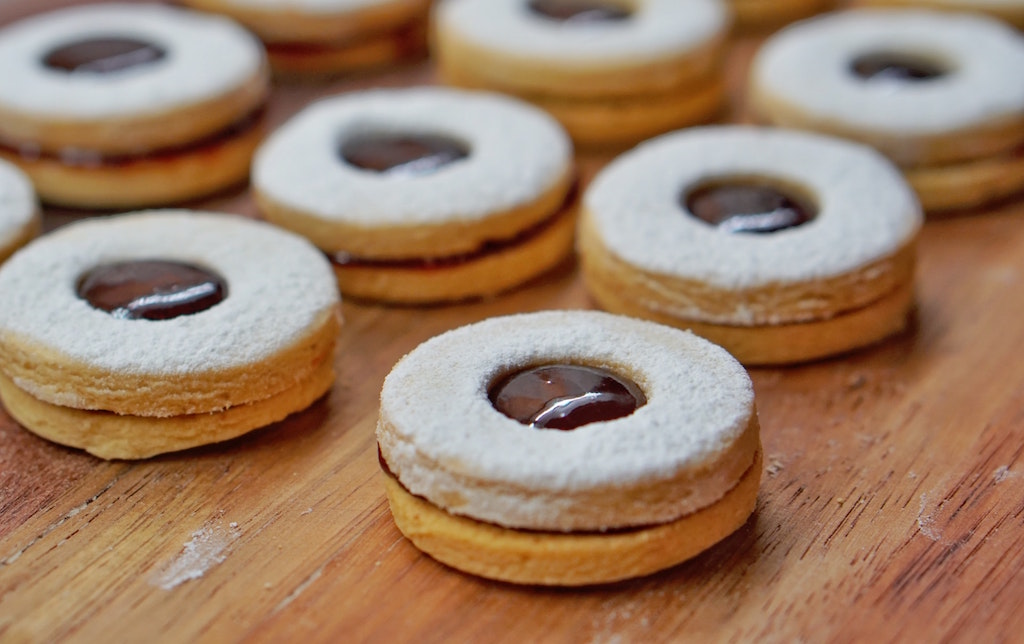 23. Esterhazyschnitten
Esterhazyschnitten is similar to Linzer cookies but is more akin to a double-layered cake. It consists of thin chocolate icing on top of different types of dough, typically with raspberry jam in the middle, making for a crunchy texture that's tender with an apple-pie sort of flavor of the delicious esterhazyschnitten.
24. Schaumrollen (Cream Rolls)
Fluffy Schaumrollen, or cream rolls, are a popular dessert made with puff pastry and filled with various creams. The dough is rolled up, and the buttery pastry is cut before being baked in an oven at 390 degrees F. (200 degrees C.), so it becomes light and crispy. Then the dairy-based fillings such as vanilla, chocolate, or fruit can be added to make a sweet dish that's perfect for dunking into hot drinks like coffee or tea.
25. Mohnnudeln (Poppy Seed Noodles)
Mohnnudeln has a strong poppy seed flavor that's topped with a variety of ingredients. The poppy seeds are mixed into the dough using a food processor, then rolled out and cut to different lengths after being boiled like thick noodles. Then it's topped with sugar, ground cinnamon, lemon zest, vanilla custard, raisins, or bread crumbs to give this dish its unique taste so you can enjoy something special every time you eat Mohnnudeln.
26. Austrian chocolate balls
Austrian chocolate balls are a popular choice for those who want to enjoy a sweet taste without too much sugar. These chocolate balls consist of hazelnuts, grated coconut, and cocoa powder, all molded with melted chocolate to give it that distinctively smooth appearance. It's then rolled in confectioner's sugar before being served.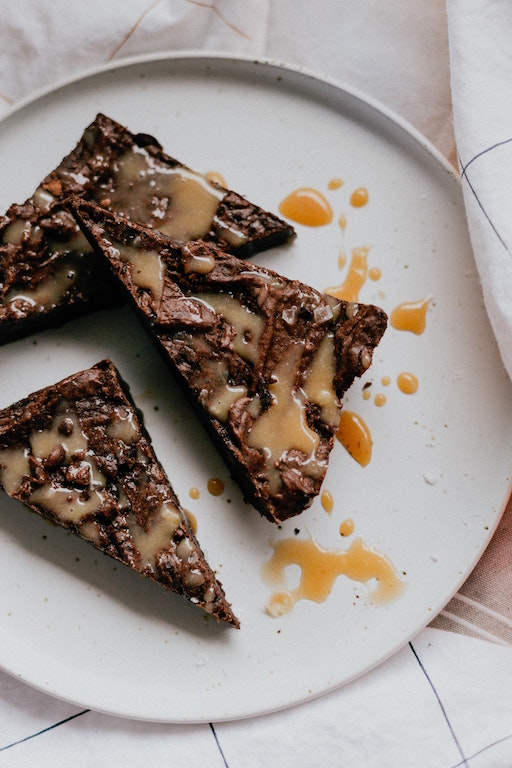 Recreate the Romantic Viennese café-patisserie
Apart from being a culinary delight, these cakes are also symbols of Austrian cuisine's pinnacle. Esterhazy slices (meringue slices with buttercream filling), fluffy Schaumrollen (fluffy pastries filled with soft vanilla meringue), and classic Bundt cakes are some of Austria's finest desserts.
Among others, some great options of Austrian recipes from the personal anecdotes of the famous Viennese pastry chef Dietmar Fercher have been photographed by Konrad Limbeck and superbly achieved the national bestseller or New York Times bestseller. The good desserts available at this Austrian restaurant, which are divided into warm and cold offerings, will appeal to everyone.
Dine on delectable sweets like chocolate pavlovas, poached pear tarts, lemon soufflés, cherry clafoutis with almond dumplings, and Grand Marnier cream cakes as you learn the history behind each exquisite dessert and main dish.
Make use of irresistible recipes for simple sauces, creams, and cake bases to prepare traditional desserts such as rhubarb strudel with almond sauce, bilberry cookies, strawberry sour cream schnitten, topfen cream torte, plum parfait, and pistachio roulade. These sophisticated and famous Austrian desserts with a modern twist—which are divided into warm and cold selections—will satisfy any taste buds.
Skyhorse Publishing, along with Good Books and Arcade imprints, has a broad range of cookbooks that includes juicing books, grilling guides, baking manuals, frying instructions, home brew guides, and cast iron cooking traditional Austrian dessert recipes.
I've had success with several recipe books on gluten-free cooking, vegan cooking, vegetarian and vegan cooking, paleo eating, raw diets, and other subjects.
Now, it's your time to get the inner Viennese chef out or visit countless cafes in Vienna!