Most people head to Arizona for their much-needed vacation. That is why you'll find that there is no shortage of places to rest and relax here. That's right! You'll find some of the best spas in the United States with beautiful backdrops right here.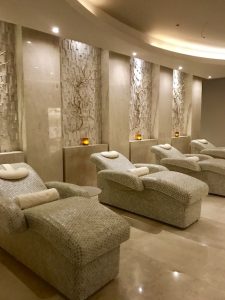 ---
The 7 Best Arizona Spas of 2022
---
---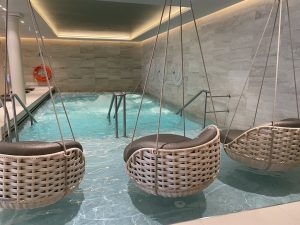 In fact, Arizona's stunning environment is the perfect backdrop for resorts that focuses on wellness. If you are planning on traveling here for your spa needs then you need to do your research first. After all, it's going to be tough to narrow down your choices for the best spas here. It's because there are several options for you to choose from.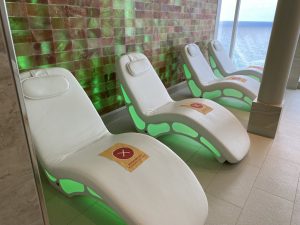 The good news is that there is something for everyone here. Among the spa treatments here include hydrotherapy circuits and daily movement classes. Aside from that, they also have CBD and crystal-infused treatments too. Choose your preferred holistic experience for that relaxing and invigorating trip in Arizona.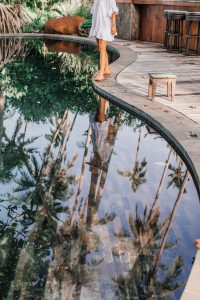 Introducing the 7 Top Resorts and Spas in Arizona
Arizona is the perfect place to be if you want to spend time being pampered from head to foot. In fact, if you are looking forward to a memorable wellness experience, then consider the spa facilities below.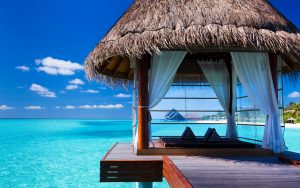 Joya Spa at Omni Scottsdale Resort & Spa at Montelucia
This Spanish-inspired resort sits at the base of Camelback Mountain. You will find that Montelucia is an apt name for this resort in Paradise Valley. After all, this Spanish word means "mountain of light". This is exactly what you'll see once the sun sets behind the craggy edges of the mountain. Aside from that, Joya Spa is the first-ever Moroccan-inspired spa here.
This spa offers a wide selection of massages, facials, and body treatments. Aside from their wellness and meditation services, they also have private meditations and even astrology readings. In addition, they also offer acupuncture, acupressure, and tarot reading to name a few. You can also take advantage of their traditional Hammam therapy too. This therapy starts with a body scrub, then steam, whirlpool, and sauna. These are followed by a cold deluge then the last is staying in a tiled warming room.
This luxury spa also comes with different amenities. Among these are a fitness center, relaxation room, steam room, outdoor lap pool, and dry sauna. You can even lounge at their adults-only rooftop pool. There is also a full-service salon on-site. But if you want to get the most out of this luxurious spa, then book a stay here. Their spa suite has everything you need for an invigorating stay.
Fairmont Scottsdale Princess
This luxury resort first opened its doors back in 1987. Since then, they have become one of the premier golf and spa resorts in the country. In fact, they have been receiving the AAA Five-Diamond Award since 1990. This is not surprising since you will feel like a VIP as soon as you step inside this resort. You can choose a suite that has views of a golf course or the McDowell mountains. Take your pick!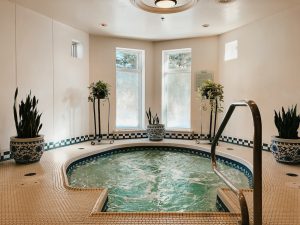 Aside from that, Well & Being Willow Stream Spa is where you can relax and unwind. This luxurious spa is just off Hacienda Plaza. It takes inspiration from Havasupai Falls which is an oasis in the Grand Canyon. Spa guests will be treated to different mind-body classes. This includes traditional yoga, meditation, and Aerial yoga classes.
In addition, guests can take up cooking classes at the spa's atrium. There is also a fitness room on-site with modern equipment at your disposal. But what makes this spa truly impressive is its unique treatments. They come in the form of the canyon oasis and, of course, the waterfall treatment area. This outdoor waterfall is available for everyone. Stand under the waterfall for a different kind of water massage.
Meanwhile, the spa provides separate changing areas for its male and female guests. They also offer a cold plunge pool, a eucalyptus inhalation room, and a Swiss shower to name a few.
The Spa, Canyon Ranch Tucson
This "80,000-square-foot spa complex" has more than 100 spa services available. In fact, it is one of the first wellness resorts in Arizona. This spa has everything you need. From treatment rooms, steam rooms, saunas, nine movement studios, and others. In addition, they offer facials and massages. This world-class spa employs physicians, licensed therapists, and other wellness experts.
You can book any of these experts for consultations. For example, you can try the Mood & Food session. Here you will explore the connection between your emotion and eating patterns. Aside from that, the spa's wellness guides can also help customize spa services for each type of guest.
In addition, you can choose from their three, five, to seven-day spas and wellness programs. Among the themes that they offer is creating mindfulness as well as weight management to name a few. Day passes are also available for only $325. This includes a complimentary 50-minute facial or massage and access to their daily fitness classes. Also, the day pass gives you access to their swimming pool, use of spa facilities, and even wellness presentations.
For those who are looking for outdoor adventures, The Spa has got you covered. There are rope courses here as well as rock climbing and mountain biking.
The Spa Suites, Enchantment Resort
Meanwhile, guests who are seeking some privacy can try the spa treatments offered here. Imagine trying their aromatherapy massage or their hydrating prickly pear butter body wrap. There are different facials waiting for you as well. Aside from that, there are specialty services that you can try out such as their Energy Intelligence. This service includes breathing, meditation, and a massage.
Enchantment Resort boasts 218 casita-style guest rooms and suites on 70 acres of land. Their rooms can either have a private patio or deck overlooking the canyon. Some even have private pools. Aside from their wellness treatments, there are other activities available too. Among these are candlelit stretching classes, mandala and zen art, and even a vortex lecture. In addition, there is a fitness studio with yoga classes, an outdoor pool, and tennis courts on-site. You can also check the Mii Amo Spa which was opened in 2001.
5. Tierra Luna Spa, Arizona Biltmore
Arizona Biltmore may have opened its doors for the first time back in 1929. However, the Tierra Luna Spa is just the newest addition to the services here. Even though it is relatively new, the treatments and services offered here are impressive. Take for example their a la carte services such as their CBD massage or their deep recovery massage. You can also try their curated journey like the Quartz Oasis Journey. Aside from getting a facial, it also comes with a massage and even a bathing ritual.
In addition, you can catch some sun in their outdoor Sol Garden. Here you will find a fire pit, Jacuzzi and cold plunge, outdoor showers, as well as a relaxation area. There are private rooms available too if you prefer to stay overnight. Choose from their rooms and suites to complement your wellness journey here. Their amenities include adults-only pools where you can swim and just lounge during the day.
Life in Balance Spa, Miraval Arizona Resort
If you are looking for the best luxury resorts, then Life in Balance Spa is one of them. This spa is known to offer global-inspired treatments from Thai to Ayurvedic massages and everything in between. However, they have something else to offer which is their workshops for emotional well-being. This takes their self-care options to a whole new level.
For starters, you can choose spiritual healing or creative expression sessions. A good example of this is their "dream incubation" where guests can learn how to use their visions into solutions. They also have an art workshop that is set in music too. This workshop encourages participants to paint their vision of an ideal life.
Miraval Arizona Resort covers 400 acres of land with the natural beauty of the Sonoran desert as its backdrop. Aside from that, their packages include luxurious accommodations and dining options. You will find that the resort makes use of seasonal ingredients that they get from their own beehives and organic gardens. In addition, there are three swimming pools and a fitness center on the premises.
L'Apothecary Spa, L'Auberge de Sedona
This boutique resort lies in the heart of Red Rocks country. Aside from that, their spa gets its inspiration from its location underneath the canopies of the sycamore trees. This means that you should check their signature treatments. A good example of this is their Shinrin-Yoku or forest bathing. Meanwhile, you can try their apothecary-style blending station. Here you can make your own scrubs and soaks using essential oils, herbs, and others.
Aside from their full-service spa, you can also take advantage of their reflexology and healing services. They can even arrange meditation or private yoga classes for you if you like. While you are in between sessions, you can spend your time in their luxury cottage or lodge-style guest room. They come with an outdoor shower, a Jacuzzi tub, or a cozy fireplace even. As for their dining options, they have prix-fixe dining where you can taste Spanish, French, and Italian cuisine. Meanwhile, you can visit the cantinas nearby if you wish to try some Mexican fare.
More Arizona Spas to Visit
Aside from the best luxury spa resorts mentioned above, there are other options available too. Check more of them below.
Alvadora Spa, Phoenix AZ
The luxurious Alvadora Spa at the Royal Palms Resort gives off that Mediterranean vibe to it. There are indoor and outdoor treatment rooms here at your disposal. Aside from that, they have numerous body, skin, and massage therapies. This includes their popular hot stone massage and mud wrap.
Hashani Spa, Tucson, AZ
Before you indulge in a soothing massage at Hashani Spa, why not hike up the mountain ranges nearby? Afterward, take advantage of their facials, body wraps, and eye treatments. Guests can also participate in their Pilates, meditation, and yoga. These services can help with your personal growth as they connect your mind, body, and spirit.
Sanctuary Camelback Mountain Resort
Sanctuary Resort Spa has everything it needs to be considered a great spa. You will find it in the Sanctuary Camelback Mountain Resort which lies on the foot of Camelback Mountain. Aside from that, it has been ranked among the "Top 5 Spas" by Travel+Leisure magazine which is saying something. There are 12 treatment rooms here with Asian-inspired spa treatments. Explore the grounds and you will find a reflection pond and a Zen meditation garden.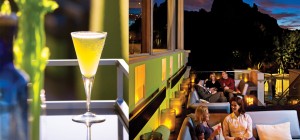 Castle Hot Springs
What better place to indulge in a much-needed pampering time than in Castle Hot Springs? You can actually soak in their hot springs prior to getting your spa treatment. Aside from that, they offer a spa menu that contains services like aroma-wellness massage, seasonal body scrub, and Reiki to name a few. Relax and unwind in a hot tub to help your body relax even more.
Westin La Paloma Resort
Another option for your spa day is the La Paloma Spa & Salon in Westin La Paloma Resort. This spa, which lies in a prime location, knows that the secret to your overall well-being is having a sound mind and body. Among the treatments that they offer include body scrub, couples massage, facials, and waxing.
The Spa at Four Seasons Scottsdale at Troon North
The spa facility at this resort boasts 16 treatment rooms. In addition, they have an exclusive Spa suite as well as a couple's suite. Aside from that, most of the treatments offered here make use of desert botanicals. But if you are looking for a unique experience, try their Pinnacle Facial. This treatment makes use of the anti-inflammatory properties of gold in their treatments.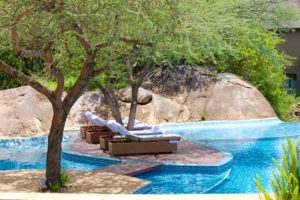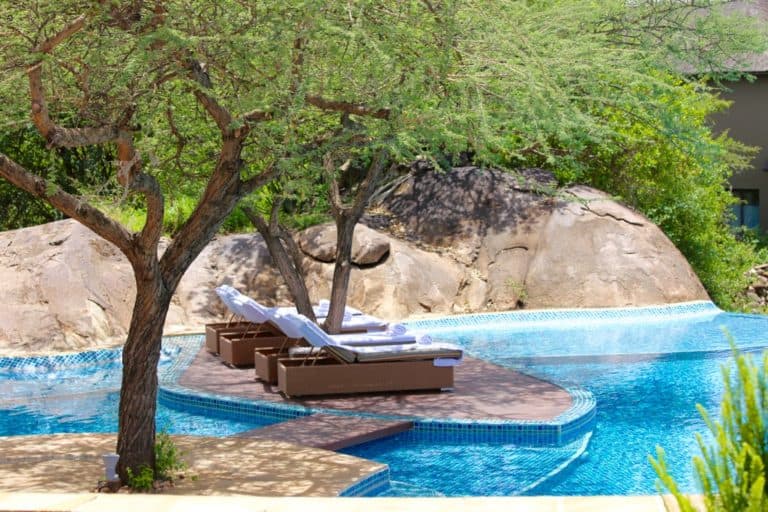 Aji Spa at Sheraton Grand
Everything about Sheraton Grand is inspired by the Pima and Maricopa people. This includes their very own Aji Spa. The treatments offered here invoke the daily life of the Indian community. Aside from that, the amenities available are strictly for spa guests only. This means that you can access their steam room, dry sauna, as well as indoor and outdoor whirlpools.
The Phoenician Spa in Scottsdale, AZ
Aside from being in close proximity to the Saguaro cacti, this spa is a haven for guests in need of pampering. You will have access to a wide array of treatments designed to relax and rejuvenate your senses. From facials to massages to pedicures, you will be well taken care of here. In addition, they also have signature amenities like Movement Studio, nail treatments, and more.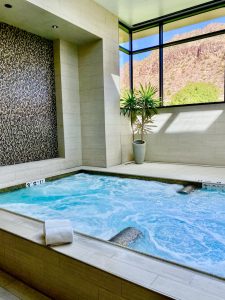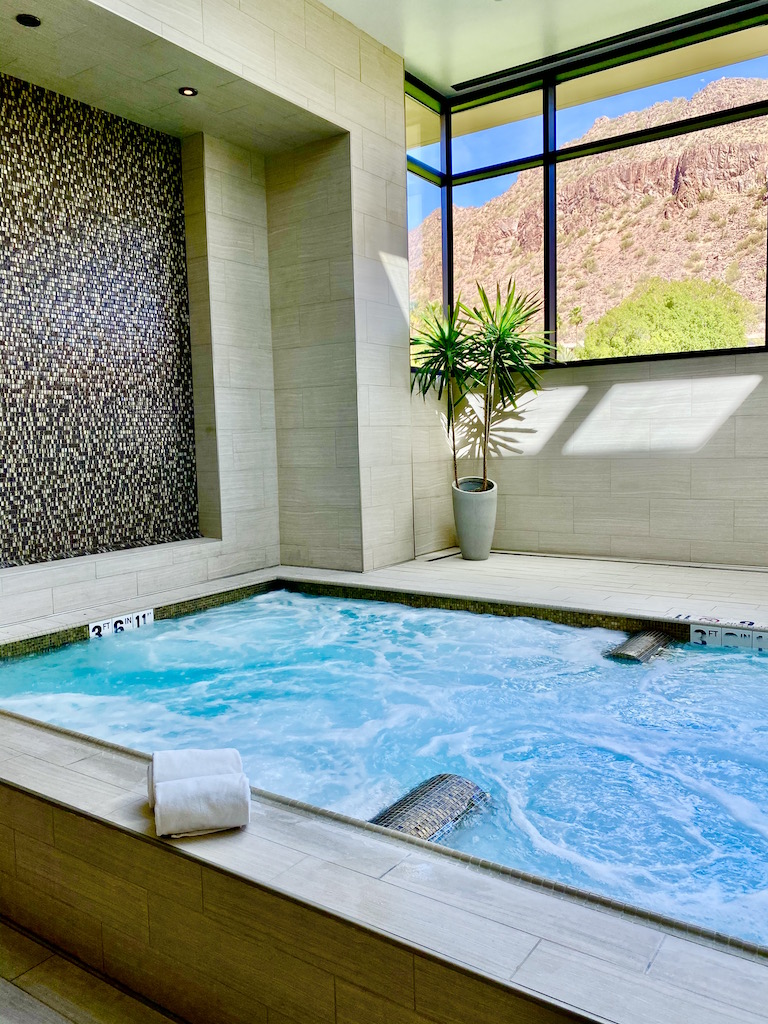 Boulders Resort & Spa Scottsdale
This 33,000-square feet spa offers its guests treatments that will rejuvenate their minds and body. In fact, they take pride in their Signature Treatments that use ancient traditions. Aside from that, they offer refreshing facials and body treatments. They even have curative alternative therapies too.
Conclusion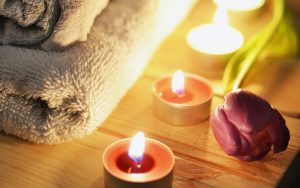 Arizona is one of the best spots to get your much-needed R and R. Watching the swaying palm trees while lounging in one of the spa resorts is a great way to unwind. In fact, you should book a spa service here to help strengthen your immune system, your mind, and your body. If you are looking for the best spa resort in Arizona, use this as your guide.