We all go on a cruise to have a great time and enjoy our vacations, but did you know there really are reasons to go on a cruise that is good for your health?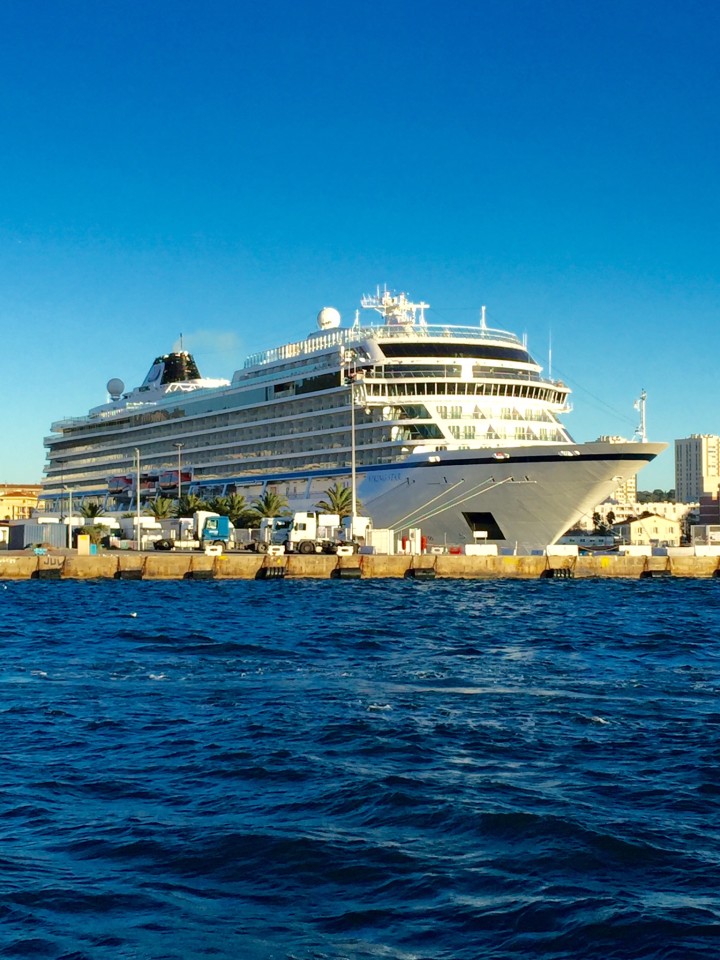 There are plenty of reasons to go on a cruise. First of all, you get to visit plenty of amazing destinations. Secondly, they come under one package price that covers accommodation, entertainment, and food. Lastly, they're brilliant for family holidays as they offer activities and entertainment for people of all ages to enjoy. I have been on cruises with people 20 years old and 20 years younger, so the fun goes both ways!
But did you also know they can be pretty good for your health? Read on to find out why…
Fitness centers and classes
The average cruise liner is equipped with all the modern conveniences, including fully-equipped fitness centers and exercise classes. Getting some exercise first thing enables you to start the day on a high — so don't forget to bring your workout gear! I always bring mine, just in case I get a chance to work out!
Swimming pools
Cruise liners always have a good swimming pool. If you're not keen on traditional cardio in a gym, try doing some daily laps in the pool — even splashing about with your kids will get your muscles working and your heart rate going. Water also has a soothing benefit to tired muscles and for the soul!
Socializing
If you're keen on the idea of a cruise, there's a good chance you're a sociable person. And as we all know, chatting, laughing and bonding with new friends is excellent for our emotional well-being. Of course, some alone time is necessary too! The cruise provides the best of both worlds.
Spa treatments
Massages, exfoliating treatments, facials and even just relaxing in the sauna will all help you to unwind mentally and physically at the end of a long, busy day.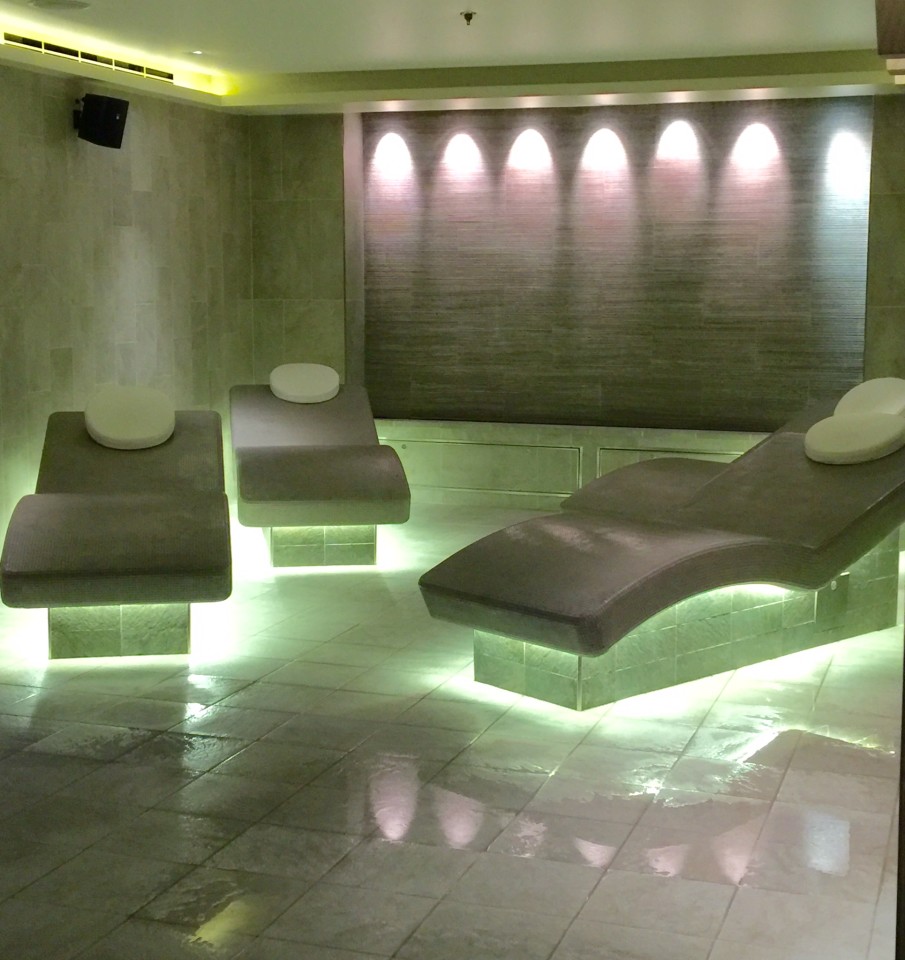 Healthy eating options
You might think that cruises — with their all-you-can-eat buffets and tantalizing world cuisine — always lead to unhealthy eating and weight gain. But the beauty of cruise liners is that they offer such a variety of options, it's actually fairly easy to eat healthy food. Just make sure you give yourself a treat every now and then…
On-board doctors
If you have young children or health concerns yourself, it's always good to know that medical care is available. Cruise liners are always staffed with doctors and nurses, so if anyone falls ill they'll be well taken care of.
Snorkeling and diving excursions
One of the best aspects of a cruise is the opportunity for day excursions. A popular activity (and a fabulous way to stay active) is diving or snorkeling. What's more, it's a fantastic way to spot the local underworld wildlife, and as you know, I am an avid scuba diver and get more enjoyment and exercise out of this hobby than most of all my other hobbies!
Hiking & cycling excursions
If snorkeling and diving aren't your favorite thing to do, then take full advantage of your day excursions by hiking or cycling around your cruise destinations. It's the healthiest way to sightsee! On many cruise ships the cycling is not an option, but some are now offering it.
A relaxing environment
No matter what you're into, you'll find it so easy to relax on a cruise. Whether you're laying by the pool, reading a book or on the internet in your cabin, having a long dinner with family or friends, or working out some pent-up frustration on the karaoke machine, there are countless opportunities to relax, de-stress and enjoy yourself.
Plenty of Vitamin D
Vitamin D is essential to our health and going on a cruise is a great way to get lots of it. Just remember to pack the sunscreen, sunglasses, and hat – there is such a thing as too much sun.
Remember that when it comes to cruises, there are lots of options available. If you're not sure you can afford one during the summer, consider going during the off-peak season, there are plenty of bargains out there.