Do you prefer going au naturel when hitting the beach? You are not the only one who wants to avoid tan lines while sunbathing. The problem is where to find an au naturel beach that you can head out to. Fortunately, there are several that you will find in the Caribbean Islands and Mexico so you can plan your trip ahead of time.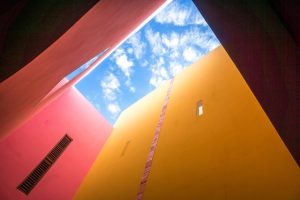 ---
Au Naturel Beaches In The Caribbean
---
---
Best Nude Beaches for the Intrepid Nudist
Public nudity may be frowned upon on several public beaches in the Caribbean and Mexico. However, you can still enjoy the sun, sand, and sea wearing your birthday suit on some secluded beaches. Let's take a look.



Grand Saline Beach & Anse du Gouverneur in St. Barts
The beautiful beaches of Grand Saline and Anse are next doors to each other. Aside from that, these nude beaches are quite popular with European travelers who want to bare it all. In fact, nude sunbathers and body surfers will feel at home on their shores. The crystal clear waters are perfect for swimming and snorkeling. You can go topless bathing in some of the resorts here.
Meanwhile, Orient Bay Beach in St. Martin is a famous nude resort on the French side. Orient beach at St. Maarten is home to powder-white sands and sparkling waters. You can also opt for Club Orient which is a clothing-optional resort too. The Dutch side, on the other hand, has Cupecoy Beach. You can walk in the nude in the main resort as well as in their yoga classes, bars, and swimming pools.
Seven Mile Beach & Booby Cay Island in Negril, Jamaica
Negril has a laid-back vibe to it that translates to its beaches. In fact, topless sunbathing is the norm here. But if you prefer to go with your bare skin, Seven Mile Beach is your best bet. There are several au naturel resorts here like Hedonism Resorts and Grand Lido Negril. Grand Lido is a great place for new naturists because it has its own nude beach. This is the perfect place to get accustomed to bathing in the nude. Aside from that, they have beachfront suites with amazing ocean views and butler service too.
On the other hand, the entire island of Booby Cay is ideal for naturists who want to be away from the crowd. Take note that there are minimal amenities here, so bring your own food with you. However, you can ride a water taxi to take you to the best restaurants nearby.
Hidden Beach Resort in Mexico & Hawksbill Bay in Antigua
This couples-only resort is half an hour away from Cancun on the Riviera Maya. And an hour away from Cancun Airport. It boasts of its own secluded adults-only private beach ideal for nudists. In fact, this is a beach au naturel resort that you will want to stay in Mexico. Their high-end gourmet offerings and fine dining are sure to satisfy your hungry stomachs.
In addition, you can walk around the resort in the nude. However, you need to wear clothing in certain areas like the public beaches. If you are looking for an all-inclusive resort that allows nudists this is it. After all, this is a beach resort au naturel club that lets you unleash your wild side.
On the other hand, if you are looking for the only nude beach in Antigua, you'll find it at Hawksbill Bay. This beach on the west coast has three sections to it with one reserved for nudists. Aside from that, you can stay at their adults-only nude resort to get easy access to its pristine beach.
Sandals Royal Caribbean Resort & Grand Palladium Lady Hamilton Resort and Spa
Sandals Resorts is an adults-only oceanfront boutique hotel that comes with a stretch of white sand beach and blue waters. From its location at the edge of a nature reserve, you will see spectacular vistas of the Mexican Caribbean Sea. Aside from that, this is one of the clothing-optional resorts that you will find in Jamaica. There is a section here for the clothing-optional pool which means that there is a mixed bag of guests here.
Meanwhile, Grand Palladium offers a nude beach and topless pool on the Lady Hamilton side. You don't have to be a nudist to stay here because this is not an inclusive nudist resort. There are several amenities available here like air conditioning, bar service, pool bar, waterpark, and jacuzzis. A full-service spa is also included in their services.
Couples Tower Isle and Couples Negril in Jamaica
If you are looking for couples resorts in Jamaica, you can start with Couples Tower Isle. This small private island is in Ocho Rios and is the perfect getaway for naturists. This is one of the best places that celebrities head out to back in the day. Today, it still has that luxurious feel to it mixed with the laid-back vibe of the Caribbean. You can walk around the beach area in the nude and no one will bat an eye. Aside from that, there are several water sports that you can enjoy here like snorkeling, swimming, and scuba diving. Think of this as your own private island with the way that your needs are taken care of.
On the other hand, Couples Negril is a luxury resort that has a nude side to it. In fact, many are not aware that this is one of the clothing-optional beaches. The nude beach section has three hedges around it giving nudists a bit of privacy. You can go nude sunbathing here if you like. Many couples book a stay here for their much-needed rest and relaxation.

Romantic Resorts to Consider
Rekindle the passion between you and your partner by booking a stay at a romantic resort in the Caribbean and Mexico. From topless beaches to nudist resorts, there are plenty of options to consider. Among these are:
Desire Resort and Desire Pearl Resort
Both resorts offer an inclusive vacation for couples who want to enjoy their time together. Among their signature services are spacious accommodations with great views of the ocean, gourmet dining, and nightly entertainment.
What makes this spot a nudist getaway is a fact that it was the first legally designated nude beach in the Western Hemisphere. It is a good option to consider if you are in Jamaica.
Wrapping Up Au Naturel In The Caribbean & Mexico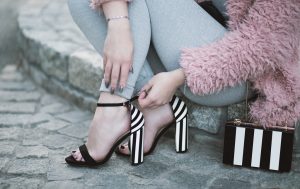 If you are looking for a unique experience, why not take advantage of clothing-optional inclusive packages to the Caribbean or Mexico? You can even add Greek Islands, French Islands, and the British Virgin Islands to your list. Playa del Carmen may be in your sights, but there is no nude or topless beach here. Your best option is to look outside of it. That said, good luck on your next nudist adventure!