St Martin or Saint Maarten draws plenty of tourists to its stunning beaches and mouth-watering cuisine. Aside from that, the island of Saint Martin is a good starting point to visit the nearby islands. This island has numerous attractions and activities that will fill your entire day with. In fact, you can spend your trip going shopping, hiking, plane-spotting, and of course, trying out the local cuisine. Thanks to the water taxis at the port, it is easy to get around the island's hotspots.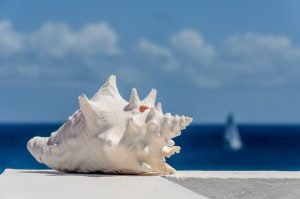 ---
Day Trip From
Saint Martin to Anguilla
---
---
While you are here, visiting Pinel Island is a must. You can scuba dive and snorkel on its crystal clear waters. Or hike up the cliffs to get a good view of the island. Aside from that, you can go on an island tour by kayaking around it. Of course, if you go to the Dutch side of the island, you should head to Maho Beach. This is quite popular because of the low-flying planes heading to the airport. Thrill-seekers should definitely check this one out.
Staying in Sint Maarten is not a bad idea. After all, you can join Eagle Tours to explore the area. However, if you want a change of scenery, then a day trip to the nearby island of Anguilla is a must. After all, this island offers a different atmosphere compared to St. Martin's. You should keep it in mind. Though that traveling to these nearby islands may be a bit expensive.
Travel Options to Reach Anguilla
The paradise beaches of Anguilla are among the best in the Caribbean. This is why it is not surprising that visitors are looking for ways to get to this island. It is in the Eastern Caribbean. The good news is that there are several options available to reach this gorgeous island. One of these is flying to St. Martin's through the Princess Juliana Airport or SXM Airport. This is on the Dutch St. Maarten or the Dutch side of the island. From here, you can take a ferry or fly out to the island. Let's take a look.
Ferry
The cheapest mode of transportation by far is riding the public ferry. It leaves from the port of Marigot on the French St. Martin or the French side of the island. Although there is no barrier between the French and Dutch sides of St. Martin's, you still need to pass through immigration when you fly into the island. Afterward, you will need to find a taxi driver to take you to the ferry port which will cost you extra money. You will disembark at the ferry dock at Anguilla's Blowing Point Ferry Terminal.
The Anguilla ferry ride takes 25 minutes with the departure time happening every 45 minutes. On the other hand, the ride from the airport to the port will take 15 minutes or so. This means that you will need to spend an hour at least to reach Anguilla. In addition, you will need to prepare roughly $110 for your round-trip fare which includes departure tax. The downside to public ferries is that you cannot book a ride in advance. Take note that the journey times can take up a lot of your vacation time too.
Charter Boat
Another option that you can consider is booking one of the charter boats in St. Martin's. Normally, this will mean sharing the boat with other passengers. However, if you are willing to pay extra for a private charter. You can do so as well. Unlike the ferry service where you will need to go on a taxi ride to the port, this one sits beside the St Maarten Airport already.
Aside from that, there are four charter companies that you can choose from. These are Calypso Charters, Funtime Charters, Link Ferry Services, and GB Express. All of these charter companies, with the exception of GB Express, operate at the St. Maarten Ferry Terminal just outside of the airport. GB ferries can be found at the Simpson Bay Police Station Port which is about five minutes away.
Take note that their scheduling and pricing vary from one company to the next. On a good note, they offer daily departures and will cost you $65 for adults and $35 for children. Also, the ground transportation fee from the airport to the ferry dock will be included in your charter boat fee. However, you will need to pay extra for the departure tax. For this mode of transportation, you will need to prepare around $166 which includes a return trip to St. Martin.
Plane
Of course, the fastest way to get to and from St. Martin and Anguilla is by plane. Aside from that, the fee is almost the same as renting a charter! The flights from Princess Juliana International Airport in St. Martin and Anguilla Clayton J. Lloyd Airport are handled by Anguilla Air Services. In fact, this is the shortest international flight that you will ever have. As it will only take 10 minutes! The best part is that you don't even have to pass through immigration. Unlike when taking public ferries or chartered boats.
In addition, the flights to Anguilla match the schedules of major airlines. This means that you can hop off and hop on from one plane to the next easily. Round-trip fare will cost you between $200 to $240 with one free checked-in bag. What's more, all taxes and extra fees are already included in the fare.
However, you will need to book your flight separately from your U.S. flight. Upon arrival at St. Martin's Airport, a representative will take you to the transfer desk. And since you don't have to go through immigration anymore. The whole process is seamless. This is different if you are heading back from Anguilla. Especially since you will need to go through immigration and have your bag checked in. A minor inconvenience especially after spending a great time on their gorgeous beaches.
The plane is quite small and can seat only a few passengers. Although the space is a bit cramped, the view from above is breathtaking. What's more, the flight will take 10 minutes which is great!
Things to See and Do in Anguilla
Anguilla is one of the go-to destinations of locals and tourists alike. One reason behind this is its beautiful beaches. Aside from that, the friendly locals and laid-back vibe add to the overall charm of this island that it is impossible not to fall in love with it. In fact, there are plenty of tourist hotspots and activities to do here that you might need to make an itinerary.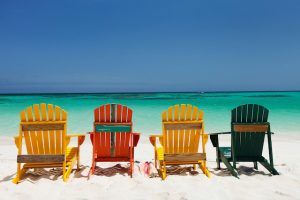 For starters, you can book a stay at Zemi Beach House so you will be near all the action. Book a rental car so you can get around here quickly. After all, you don't want to miss their designer boutiques, restaurants, and other attractions. In fact, here are a few suggestions to consider.
Expect pristine white sandy beaches at Shoal Bay. In fact, this is one of the best places to head out to while in Anguilla. The blue waters are ideal for swimming and snorkeling. You will find plenty of tropical fish and healthy corals below. Aside from that, the beach itself has lounge chairs and umbrellas that you can rent. If you want to stay a day or two, there are upscale hotels nearby. The best part is that Shoal Bay remains uncrowded.
If you are looking for an easy day trip from Anguilla, go to Sandy Island. This is one of the best spots to take in the local culture. It is a short boat ride from Anguilla. Making it a convenient option for those who want to explore nearby islands. Aside from that, the nightlife here is worth experiencing too. Local families love to visit here because of its white sand and clear waters. Also, there are beach restaurants and affordable accommodations too. Take advantage of their beach bars. Here they serve rum punch along with delicious food.
One of the main attractions on this small island is Meads Bay Beach. You'll find it on the west end of the island. Which is home to almost a mile of powdery white sand beach. There are beach chairs and umbrellas that you can rent. While you enjoy the crystal clear waters. Aside from that, there are luxury resorts as well as high-end restaurants with an open bar on site too. You can spot a cruise ship from a distance as it is one of the stops here.
If you are traveling with your family, your best option is Rendezvous Bay. One reason is that the waters are quite calm and shallow. So it is safe for little children to swim in. Sunbathers and shell collectors will enjoy the soft sand here. Aside from that, there are several beach shacks where you can grab a bite to eat.
Anguilla, Sandy, and Prickly Pear Cay
These offshore islands deserve to be listed here. After all, they are perfect for snorkelers and scuba divers. Don't expect to see a lot of beaches here. However, Anguilla is home to nurse sharks, sea turtles, and eels just to name a few.
On the other hand, Prickly Pear Island can get crowded from time to time, especially during the high season. This is because the sandy beach is ideal for sunbathing. Also, the clear blue waters are ideal for snorkeling too. The same goes true with Sandy Island as this little island has gorgeous turquoise waters to swim in.
A day trip to St. Barth is a great way to enjoy its European-style vibe. Celebrities often visit St. Barts because of its secluded beaches and idyllic charm. To get to St Barth's, you can go on a high-speed ferry from Anguilla using Calypso Charters. Keep in mind that the waters can get a bit rough here which means that the service here will depend on the weather.
Saba is the highest point that you will find in the Dutch Kingdom. It is also home to Mount Scenery which is an active volcano. The Unspoiled Queen of the Caribbean requires a full-day trip for you to enjoy its beauty. After all, there are around 2,000 inhabitants here that manage to keep their old-world charm.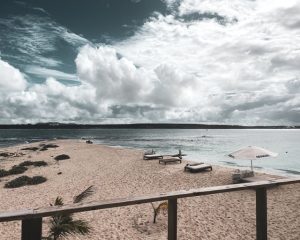 Wrapping Up Anguilla
Going on a day trip from St. Martin to Anguilla on a clear day is the best time to enjoy its beauty. After all, the water tends to be calm and conducive to short boat rides from St. Martin. This small island that covers 102 square miles is just perfect for those who want to get away from the bustling city.
If you are planning to explore this gorgeous island, make sure that you have your credit card ready. After all, a trip here from St. Bart's can get a bit pricey. But worth it. Just check their website. Make sure that you know that they make use of cookies to learn about your interest in Anguilla. You don't have to worry about your personal information since they have a privacy policy in place. Aside from that, you can click on their unsubscribe link if you don't want to receive any updates from Anguilla's tourism.