Belize may be one of the smallest countries in Central America but it packs a punch in terms of water adventures. In fact, scuba divers and snorkelers often head here to explore the majestic world underneath the seas.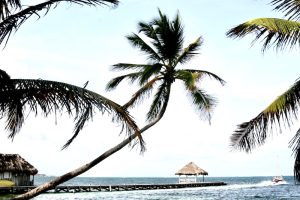 ---
Belize Snorkeling
---
---
After all, Belize's Barrier Reef is part of the Mesoamerican Barrier Reef. This is the second-largest barrier reef in the Western Hemisphere and is home to an abundance of marine life and tropical fish. In fact, you can see some in Little Water Caye which is inside the barrier reef system.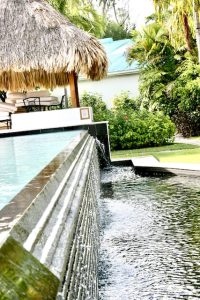 Aside from that, Belize boasts of clear turquoise waters where you can see fish darting here and there. What's more, there are several cayes or small islands and three atolls that promise the best snorkeling and diving spots for everyone.
Best Belize Snorkel Sites to Add to Your Itinerary
For those who are already planning their Belize vacation, make sure that you add these dive spots to your itinerary.
Glovers Reef is part of the Belize Barrier Reef Reserve System. It is a UNESCO World Heritage Site. The clear waters and the shallow lagoon are home to 700 patch reefs that you can check out. On the edge of the atoll, the reef will drop to 2,600 feet where it will meet with the Caribbean Sea. This is why you will see diverse marine life here that you don't want to miss.
Mexico Rocks & Tres Cocos
One of the diving sites that you can visit is the Mexico Rocks & Tres Cocos. It lies between Ambergris Caye and the Belize Barrier Reef. You can reach them by taking a short boat ride from San Pedro. It doesn't matter if you are a beginner or an experienced snorkeler, the snorkel area at Tres Cocos is a good starting point. After all, it is home to the largest brain corals. As well as elkhorn coral. Aside from that, it is home to stingrays, eagle rays, yellowtail snappers, and flounders to name a few.
South Water Caye Marine Reserve
Going on full-day tours on the eastern coast of Belize is not a bad idea. After all, there are three dive spots that you don't want to miss. First, is Tobacco Caye which is a 5-acre island lined with palm trees and blue waters. Spend some time here by renting or bringing your own snorkel gear to see the beautiful marine life. The second is the Billy Hawk Caye. This Garufina fishing camping is in the Blue Ground Range. It is a beautiful snorkel spot. To be honest, because there are fewer visitors here. And third, you can make your way to Carrie Bow Caye. Snorkeling here is an adventure on its own because of the hard and soft corals.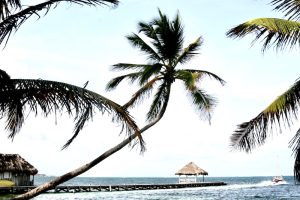 This is the most accessible and popular spot to go snorkeling in Belize. In fact, it is accessible from San Pedro Town, Belize City, and Caye Caulker. There are four sections here namely Shark Ray Alley, Hol Chan Cut, the Mangroves, and Seagrass Beds. However, the most popular here are Shark Ray Alley and The Cut.
As the name suggests, there are different types of rays in Shark Ray Alley which include southern stingrays and nurse sharks. On the other hand, the Hol Chan Cut lets you swim in a channel. Where you will encounter sea turtles, moray eels, and various species of fish.
This is the furthest offshore of all the atolls in Belize. That said, it boasts of having 200 species of fish, coral reefs, six cayes, and an underwater trail too. You can start at Half Moon Caye where its shallow depths are ideal for beginners and experienced snorkelers alike. Aside from that, Half Moon is also home to the famous Great Blue Hole. Don't forget to check the Aquarium too. Which is known for its impressive coral formations and various fish species.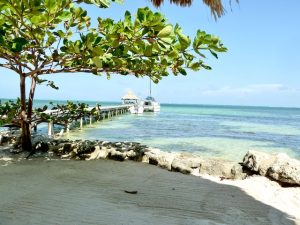 This is one of the biggest coral atolls that you will find in the Caribbean. Also, it is home to some of the best dive sites in Belize. One of the best ways to explore this atoll is by going on a full-day tour. Although this is the closest atoll to the mainland, it is a 90-minute boat ride from Belize City. Thanks to its diverse ecosystem, you will find a wide range of marine life here from reef sharks to dolphins to sea turtles. Turneffe Reef Atoll is a must-see diving spot for everyone. If you are going on a boat tour, you will have a PADI professional divemaster along with you.
Gladden Spit and Silk Cayes Marine Reserve
If you want to see whale sharks up close, you should visit Gladden Spit. These majestic creatures travel here between March and June. Aside from that, this marine reserve is part of the Belize Barrier Reef System.
Meanwhile, the Turtle Alley near Silk Cayes is the perfect spot to see different species of sea turtles. Among these are loggerhead turtles, green sea turtles, lemon sharks, and corals.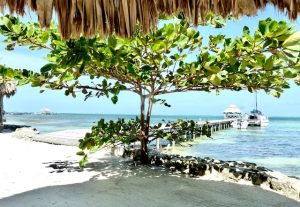 Meanwhile, Coral Gardens is home to pristine coral reefs that you can swim to. Thanks to the shallow waters, beginner snorkelers will not have a hard time learning the ropes. Make sure that you ready your snorkeling gear to see the wonders underneath the shallow reef. Aside from that, this is a great spot to go on a half-day tour.
If you prefer to stay close to the city, then a day trip to Goff's Caye is a great idea. This tropical island is popular among cruise ships since it is just half an hour away from the capital. With its colorful schools of fish, a few green turtles, and other sea creatures, it is not hard to see why this is a popular spot for many.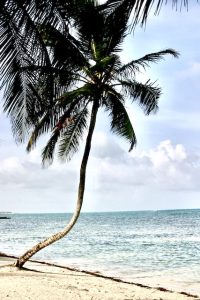 Rendezvous Caye is a private island that is the perfect place to go snorkeling and diving. What you will find here is an impressive array of marine species that scuba divers can't get enough of. From juvenile fish to spiny lobsters, you will not run out of interesting sights to see. After you have your fill of the water, go back to the shore to grab a bite to eat. Wash it down with their delicious rum punch too.
Wrap Up Snorkeling in Belize!
If you want to avoid the crowd in Belize, travel here during the rainy season. However, be prepared for warmer temperatures with bouts of rain every now and then. The water temperature remains cool though so you can still enjoy swimming.