Bonaire is unlike any other tourist city. In the first place, this is a small island but it certainly packs a punch in terms of tourist hotspots. Also, Bonaire is well-known for being a world-class diving spot. This is because of their marine conservation efforts. No wonder you will find plenty of colorful fish, sea turtles, and others.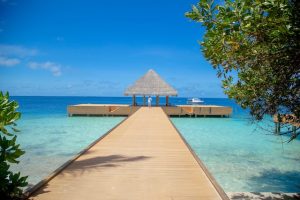 ---
What's in this post:
hide
Best Places to Stay in Bonaire
10 Best Hotels in Bonaire
---
---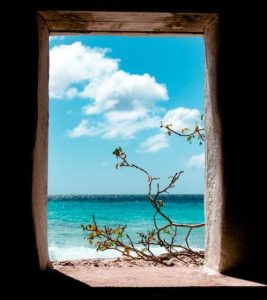 On top of that, there are dozens of stunning beach resorts here to choose from. However, the real challenge is deciding where to stay. One way to do this is to decide which of the two main cities you want to stay in. There are dozens of stunning beach resorts here to choose from. However, the real challenge is deciding where to stay. One way to do this is to decide which of the two main cities you want to stay in.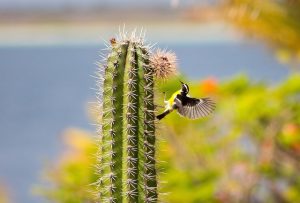 Kralendijk is the capital
A larger number of the island's population is in Kralendijk. This is the island's capital and home to hotels and resorts. Here you will get easy access to the beaches, shops, and dive spots. Meanwhile, Rincon is the oldest city. You will find it north of the island and about 20 minutes from Kralendijk. If you fancy exploring old buildings and known attractions this is where you should go. Now that you know about these two, it's time we check out the best hotels to stay in.
10 Best Places to Stay in Bonaire
Regardless of whether you are looking for budget-friendly accommodation or an inclusive resort, you are sure to find one in Bonaire. Here are the best hotels to stay in on the island.
Harbour Village Beach Club Hotel
Harbour Village is the only member of small luxury hotels of the world on the island. This luxurious resort lies on a pristine white sand beach ideal for rest and relaxation. There is also a private house reef here for diving and snorkeling. Aside from that, you can choose to swim in one of the two pools here or in the sea. There is a spa here where you can rest and relax. Go on a romantic dinner at La Balandra. This is an on-site restaurant set on the waterfront.
Most of the rooms here have spectacular ocean views. Not only that, but they have air conditioning, a Nespresso machine, and flat-screen TVs. Families can stay in one of their private villas for added privacy. If you are looking for inclusive options this is a good place to start.
Delfins Beach Resort
Meanwhile, Delfins Beach Resort Bonaire lies on a golden beach at Punt Vierkant. You'll find the resort to be surrounded by lush tropical gardens. And because it is close to the sea, it's not hard to spot dolphins along the coast. In addition, this beach resort has 84 spacious apartments with great views. In addition, they come with free Wi-Fi, modern kitchens, and air conditioning.
Delfins Beach Resort is a great spot for scuba diving. In fact, they have a five-star diving school on the property. And if you get hungry, their oceanfront restaurant is where you should go. After all, it is under a Michelin star chef so expect great food here. In addition, it is near Bonaire National Marine Park too.
Sorobon Beach Resort
This rustic boutique hotel Sorobon Beach Resort lies along Lac Bay. Its pristine white sands are ideal for sunbathing and other beach activities. In addition, you will find the best windsurfing with lessons here too. Aside from that, there is a shallow area here protected by natural coral reefs. Scuba divers and snorkelers will enjoy the waters for sure.
Head to the beach deck for yoga sessions in the morning and in the evening. If you get hungry with all the exercise, Bistro Sorobon got you covered. They serve delicious dishes that are sure to replenish your energy. The best part? All the rooms here are facing the sea.
Buddy Dive Resort
This resort, Buddy Dive Resort is the mecca for scuba divers as the name suggests. In fact, you'll be impressed with the dive packages that they offer. For starters, they have coral restoration programs. They also offer dive certification classes as well as daily dives. In addition, they also have underwater photography classes too.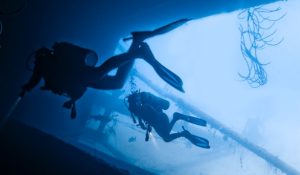 Although they have spacious rooms, they are basic at best. On a good note, they come with a full kitchen, flat-screen TV, and free Wi-Fi. In addition, there are two pools at the resort and on-site restaurants as well. Afterward, head to Blennies for their happy hour and international cuisine.
Eden Beach Resort
Meanwhile, this oceanfront hotel is just 5 minutes away from downtown Kralendijk called Eden Beach Resort. This is where you will find restored buildings, eateries, and shops. Aside from that, this is where you will find one of the best sandy beaches in Bonaire. Just imagine sitting in one of the plush lounge chairs with a drink in one hand and the sea before you.
Guests can take advantage of the resort's activity center. Here you can have them arrange tours for you during your stay. Also, if you prefer to explore the crystal clear waters then make your way to their dive shop. Other amenities include a large swimming pool for the adults and a wading pool for the younger guests.
Bamboo Bonaire Boutique Resort
Meanwhile, Bamboo Bonaire Boutique is the ideal boutique resort for lovebirds. With only 13 cottages on the property, expect an intimate experience here with your S.O. Your room can come with saltwater pools or a jacuzzi. Also, all cottages come with full kitchens and luxurious private bathrooms.
On the grounds, you'll find a shared saltwater pool, a jacuzzi, and a spa. After all, no vacation will be complete without getting a massage. Aside from that, their on-site restaurant offers breakfast in bed and private dining too.
Divi Flamingo Beach Resort
If you are looking for a laid-back all-inclusive package, you'll find it here at Divi Flamingo Beach Resort. It comes with snorkeling adventures and access to their two on-site restaurants. Aside from that, guests can enjoy the freshwater pools on the property. There is a fitness center, a casino, and a life-size chessboard too.
The best thing about this Divi Flamingo is that it has its own dive school. Not only that, but they also have a PADI five-star dive center as well.
Bellafonte Luxury Oceanfront Hotel
This is the ideal hotel for those who want to have direct access to the sea. Bellafonte Luxury Hotel provides its guests with free snorkeling as well as water sports gear too. In addition, their friendly staff can even arrange off-site activities for you for a small fee. Among the activities that you can do here are horseback riding, diving, and windsurfing.
This hotel doesn't have any on-site restaurants. However, they do provide a shuttle service that will bring you to the center of Kralendijk. Here you'll find various restaurants and shops to enjoy.
Courtyard by Marriott Bonaire Dive Resort
This diving resort fits well with the fun and relaxing atmosphere of Bonaire. What you'll love about this place is its on-site dive shop. In fact, everyone is welcome here. From beginners who want to try shore diving to certified divers who want to explore a reef of their choosing.
There is a hot tub, an infinity pool, and an outdoor play area for the kids. Their on-site restaurant serves Italian dishes. You can also order their continental breakfast if you like. Guests can always go downtown to explore the food scene.
Grand Windsock Bonaire Beach
Located in the center of Kralendijk, you'll find various Grand Windsock Bonaire beaches here. Think private villas, apartments, and penthouses near the beach. Aside from that, there are several amenities for you to enjoy here. For starters, they have a large swimming pool with a pool bar for you to relax in.
Not only that, but they also have a dive shop and dive facilities on the property. Enjoy their private beach and beach club for some fun under the sun. In addition, you can explore their beautiful tropical garden too.
Additional Hotels to Stay at in Bonaire
There is no doubt that Bonaire is a diver's paradise. After all, there are plenty of dive sites here to explore. But before you book dive boats, you need to find a place to stay. Aside from the ones above, there are more options to check below.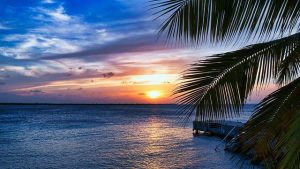 Captain Don's Habitat
Why not book a stay in this environment-friendly hotel while in Bonaire? Choose from their suites with ocean views or their bungalows surrounded by their garden. Aside from that, they offer several amenities on site. Among these are a spa, a dive shop, and a pool to name a few. You can even book a rental car here to get you around the island.
Belmar Oceanfront Apartments
Choose from their 1 to 3-bedroom apartments for overnight stays in Bonaire. All apartments come with a full kitchen, air conditioning, and private patios or porches. Aside from their outdoor pool, there are two piers on-site too. These will take you to the dive shop and private house reef where you can go shore diving.
Caribbean Club Bonaire
If you are looking for budget accommodation, you're in luck. Caribbean Club offers affordable rooms for all kinds of travelers. Aside from that, they have plenty of amenities for you to enjoy. They have a restaurant, activity center, bar/lounge, as well as a dive shop. Independent travelers will find this place suitable for their trip for sure.
Coral Paradise Resort
Coral Paradise is perfect for travelers who want to have the comforts of home. For starters, they have a full kitchen for you to use or grill your food on their barbecue grill. Sun lounges and pools await you. Of course, there is a shop here where you can get your diving and travel essentials.
Van der Valk Plaza Beach Resort
Those who have direct flights to Bonaire International Airport may want to get to their hotel quickly. Well, this beach resort fits the bill. This luxury resort is easy walking distance from the heart of Kralendijk which is a plus. What you'll love about this place is that it has a full-service dive shop. Not only can they book dive tours for you, but they also provide diving gear for rent too. They also have a rustic beach bar on site!
If staying in an exclusive resort is not your thing, how about booking a vacation rental instead? You can choose to stay at Belnem Villa district for starters. On the other hand, the Den Laman condominium has one-bedroom suites for solo travelers. You can also check Sand Dollar which is a favorite among tourists too. Regardless of where you stay, you are sure to find a comfortable place to call your home for the rest of your trip.
Bonaire is a transition from Mass Tourism
Bonaire is eyeing a transition from mass tourism to quality tourism in light of the pandemic. Tourism in the country is focusing on its coastal strip. Just like with the rest of the world, the small island is recovering still. International travelers are slowly coming in but it is still a long way to go. That is why if you are thinking of traveling soon, do consider Bonaire. After all, it is one of the islands that lie outside the "hurricane belt".
Just imagine, swaying palm trees over you as you relax on their pristine beaches. Tropical birds greet you in the morning from your hotel bedroom with fresh winds caressing your face. If you are looking for adventure, Dive Friends Bonaire has got you covered. They can take you to warm shallow waters if you are just a beginner diver.
Klein Bonaire is the place to be
For the professional divers, well, dive sites abound here. If you want to go exploring, there is Klein Bonaire. It's a small beach that is uninhabited but suitable for snorkeling and diving. Aside from that, no trip to Bonaire will be complete without trying their local cuisine. In fact, you should check their oceanfront restaurants! I love their seafood options. They serve fresh fish and other seafood caught on that day.