A picturesque destination known for its stunning beaches and crystal-clear waters. Located on the eastern coast of the Baja Peninsula.A popular tourist spot for those seeking a relaxing beach getaway. It's no wonder that it has become a go-to tourist spot for those looking for a peaceful beach escape.
Whether you're seeking a quiet retreat or a fun-filled adventure by the sea, Loreto is the perfect destination for you. We will be highlighting the 13 best beaches in Loreto, Mexico.
Loreto Beach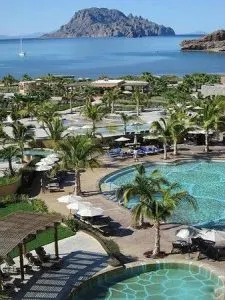 The beach is located near the Loreto Bay National Marine Park. A home to a diverse array of marine life, including sea lions, blue whales, and humpback whales. Known for its tranquil ambiance, but it also has a rich history. It was once the site of the first Spanish mission in California.
Visitors can explore the ruins of the historic Misión de Nuestra Señora de Loreto Conchó. A perfect blend of natural beauty, rich history, and tranquility, making it a must-visit destination for anyone visiting Loreto, Mexico.
Ensenada Blanca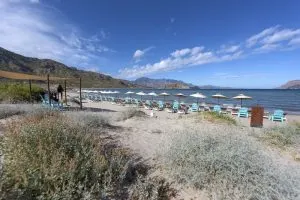 The eastern coast of the Baja Peninsula is where you'll find this destination. Boasting white sandy beaches and crystal clear waters surrounded by rugged cliffs, providing a secluded paradise feel. It is a unique location for its tranquil and isolated setting. Which makes it ideal for people who desire a quiet beach experience without large crowds.It also offers a chance to enjoy various water activities like fishing, kayaking, and paddleboarding. The beach is perfect spot for hiking and nature walks. Additionally, visitors can explore the nearby wildlife sanctuary where they can spot diverse marine life, including dolphins and whales.
Isla Coronado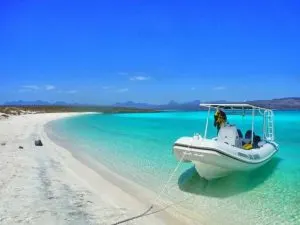 Outdoor enthusiasts and beach lovers shouldn't miss visiting Isla Coronado. A stunning uninhabited island celebrated for its natural splendor. Its white sandy beaches and clear turquoise waters attract visitors to partake in various water activities. Offers snorkeling, scuba diving, and kayaking, while discovering the diverse marine life of the region.Birdwatchers can also spot various bird species on the island. Additionally, several hiking trails on Isla Coronado provide incredible vistas of the adjacent coastline and sea. Perfect for those who prefer to stay on land.
Isla del Carmen
A hidden gem among the islands of Loreto, offering a truly unique experience for those who seek adventure and solitude. The island is accessible only by boat and features white sandy beaches, crystal clear waters. And a diverse array of tropical fish and sea creatures. The coral reefs around the island provide a fantastic opportunity for snorkeling and scuba diving enthusiasts.
La Salinita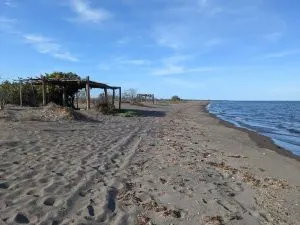 For those who want a secluded beach experience, this is a hidden treasure. The towering cliffs that surround the beach provide a stunning backdrop for sunbathing. The marine life here is diverse. With a range of tropical fish and sea turtles making it an excellent location for snorkeling and diving.
Playa Oasis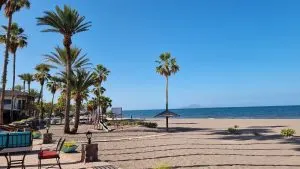 Best known for its excellent water-based recreational activities. Including snorkeling, paddleboarding, and kayaking. Providing visitors with stunning views of the Sierra de la Giganta mountain range. Additionally, beachside restaurants and bars offer great amenities, making it an ideal spot for a day trip.
Puerto Escondido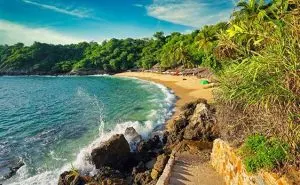 Is unique for its secluded and tranquil setting, providing a perfect escape from the bustling city. Visitors can indulge in water activities such as kayaking, snorkeling, and paddleboarding in the crystal-clear waters. With unspoiled natural beauty and stunning sunsets. The nearby beachside restaurants and bars offer a wide range of delectable seafood and refreshing drinks.
Danzante Island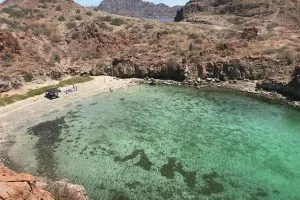 A unique destination that offers visitors a chance to escape the hustle and bustle of the mainland. Surrounded by clear turquoise waters and boasts an array of colorful marine life. Including tropical fish, sea turtles, and even whales during certain times of the year. It's also home to several hiking trails that lead to breathtaking views of the Sea of Cortez.
El Quemado Beach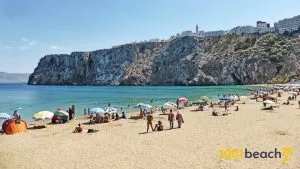 A hidden gem for nature lovers looking for a peaceful and serene beach experience. It features unique rock formations.This make it a popular spot for photographers. Famous for its abundant marine life, attracting snorkeling and scuba diving enthusiasts. Additionally, visitors can discover nearby hiking trails that provide stunning views of the Sea of Cortez.
Mil Palmas Beach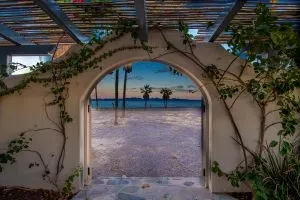 Features a stunning and tranquil environment, surrounded by a grove of palm trees. The warm, clear waters and soft white sand make it the perfect spot to relax and unwind. It is also a popular location for water sports such as paddleboarding, kayaking, and snorkeling. The beach is home to a few beachside bars and restaurants. Visitors can enjoy delicious local cuisine and refreshing drinks while taking in the stunning ocean views.
La Darsena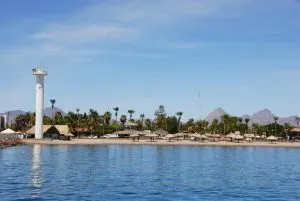 Despite its central location, the beach offers a peaceful and relaxing atmosphere. It is a great spot for swimming and paddleboarding with its calm waters. The beach also has several beachside restaurants and bars. Where you can enjoy local cuisine and drinks while taking in the ocean views.
A unique spot in the heart of the city that provides a relaxing atmosphere. It's a popular destination for both tourists and locals. They can enjoy the calm waters and soak up the sun on the soft sand. Visitors can also rent paddleboards and kayaks to explore the surrounding waters.
Playa Nopolo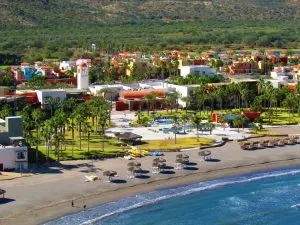 Boasts a diverse marine ecosystem. With colorful fish and sea turtles among the species that can be found in its pristine waters. Guided snorkeling or diving tours are available for visitors to explore the underwater world.Hiking trails that lead to nearby coves and cliffs with stunning sea views can also be accessed from the beach. Playa Nopolo turns into a lively social hub with live music performances and cultural events in the evenings.
San Bruno Beach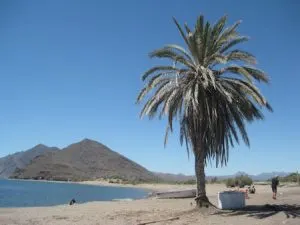 A popular destination for nature lovers and adventure seekers. The island is a protected nature reserve, home to a variety of rare flora and fauna. Visitors can explore the island's rocky coastline and hike through its rugged terrain to reach breathtaking views of the sea.
The island is also a popular spot for kayaking, scuba diving, and snorkeling. Visitors may even catch a glimpse of dolphins, whales, and other marine life that inhabit the surrounding waters. It is a perfect place for a day trip or overnight camping.
What to Expect When Visiting Loreto's Beaches:
Beautiful scenery: Loreto's beaches boast breathtaking natural beauty. With crystal-clear waters, pristine white sand, and rugged cliffs providing a picturesque backdrop for your beach vacation.
Warm weather: With its location in Baja California Sur. Boasts warm temperatures throughout the year, making it the perfect destination for sun-seekers.
Relaxed atmosphere: Unlike some of Mexico's more crowded beach destinations. They offer a more laid-back vibe, with fewer crowds and a slower pace of life.
Friendly locals: Renowned for their friendly and welcoming nature. And you're likely to make some new friends during your stay.
Abundant wildlife: Loreto is home to a variety of marine life. Including whales, dolphins, sea turtles, and colorful fish, making it a great destination for nature lovers.
Outdoor activities: With so much natural beauty surrounding Loreto, it's no surprise that outdoor activities are popular here. Whether you enjoy hiking, kayaking, fishing, or just lounging on the beach, there's something for everyone.
Delicious food: Mexican cuisine is famous worldwide for its fresh ingredients and bold flavors, offering a delectable culinary experience. Be sure to sample some of the local seafood, including shrimp, lobster, and fish tacos.
Main forms of transportation within Loreto, Mexico:
Taxis:: You can easily find taxis throughout the town at various taxi stands. They are an affordable mode of transportation.
Rental cars: Those who wish to explore the areas surrounding. The town may find rental cars to be a viable option as they are available for rent
Bicycles: Several shops in Loreto offer bicycle rentals.Providing a great way to explore the town while enjoying the beautiful scenery.
Walking: A popular option for getting around the town. Many of the main attractions and restaurants are within walking distance of each other.
Beach Getaway
Loreto is located on the eastern coast of the Baja California Peninsula in Mexico and boasts a variety of beaches for visitors to enjoy. The calm waters of Playa Nopolo make it a popular spot for swimming and snorkeling, while the strong waves at Ensenada Blanca Beach provide an excellent location for surfing.
For those seeking a more secluded experience, the hidden gem of Agua Verde Beach offers a peaceful and picturesque setting surrounded by towering cliffs. Along with its stunning natural beauty, Loreto is also steeped in history, with numerous historic landmarks and cultural attractions to explore. Whether you're looking for adventure or relaxation, Loreto has something for everyone to enjoy.