When you ask travel experts about popular destinations, expect Mexico to be on their list. It is known for its rich culture, delicious food, and beautiful beaches. You can swim on their white beaches or make your way to their ancient ruins. You will not run out of things to do here for sure.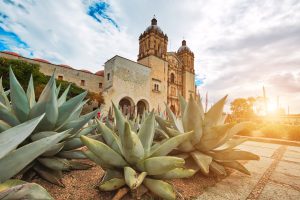 ---
What's in this post:
hide
A Guide to the Best Mexican Airlines
---
---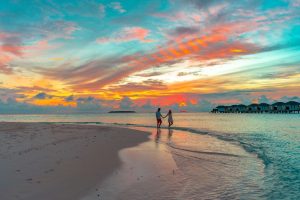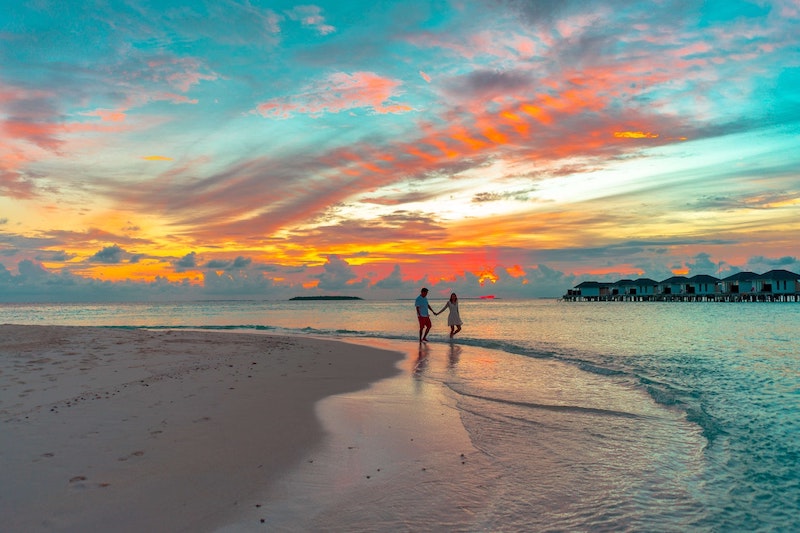 Flying here is not a problem. After all, there are a number of Mexican airlines that offer both domestic and international flights in their major airports. Think of them as a mixed bunch. Some can easily compete with the best out there. However, there are some that are known for their poor treatment of their clients. On a good note, the good outweighs the bad. If this is your first time visiting, then you should look for the best airlines in Mexico.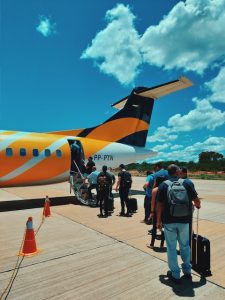 What are the Best Mexican Airlines?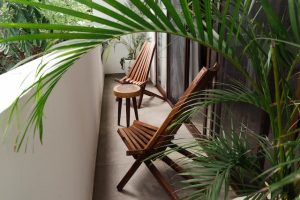 There are several Mexican airlines that you'll encounter when traveling here. Among the main ones are Volaris, AeroMexico, AeroMar, and Viva Aerobus. Of course, there are new ones that you'll come across like TAR airlines. That said let's take a look at the best ones to use.
AeroMexico
This is the national carrier of Mexico. What's interesting about it is that it is part of the Sky Team and the Skymiles Alliance. This is good news for those who have a credit card with Delta Air Lines. After all, you will be earning miles each time you use AeroMexico.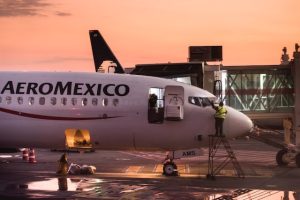 The planes tend to vary in terms of quality. On a good note, they have stellar customer service. Aside from that, their snacks and drinks are among the best too. The same goes true with their check-in process which is quite easy. After all, everything can be done online. You can even do online check-in for your bag. You just need to drop it off at the baggage counter and that's it.
Travelers who will be flying in and out of Mexico City will love Terminal 2. This is specifically for the largest airline in Mexico and other flights. The terminal is small which means passing through security is faster. This airline offers the largest number of international and domestic flights.
You can use it to travel locally like Cancun. It is also possible to book a flight to Los Angeles, London, or Costa Rica. Although this is not the cheapest option, it does come with several perks. Among these are a checked bag, plenty of legroom, and a snack or meal. The latter will depend on how far you are traveling. All in all, expect good service from AeroMexico from start to finish.
AeroMar
If you are planning to fly to different cities in Mexico, you should try this airline. They specialize in short flight destinations around the country. For example, you can book a flight to Puerto Escondido using AeroMar. The travel time is around 2 hours only but you'll feel like you are on a luxury flight.
One reason behind this is the planes are small. In fact, you will feel like you are on a chartered plane. Aside from that, the flight prices are quite affordable, especially when you are heading to smaller airports. Most of the time, AeroMar operates in the southern portion of the country. In addition, they use Terminal 2 at the Mexico City airport which is a plus.
If you check their website, you will see that they do offer international travel too. This may not be your first choice for international travel. However, if their efficient customer service for domestic flights is anything to go by, there is a huge chance that you will have the same experience.
Viva Aerobus
Meanwhile, Viva Aerobus has received some bad reps from their customers. In fact, they might deserve it from time to time. After all, they are known to overbook flights, especially during the peak season. Not only that, but their flights experience delays too. In addition, booking through their website feels like a nightmare! You will have to manually uncheck the boxes for additional terms that you don't like to pay for. It should not come as a surprise that some consider them one of the worst airlines in Mexico.
On a good note, many have expressed positive reviews about their domestic flights. This is even when some have their flights delayed. A word of warning though. Don't use this airline if you have luggage. One reason behind this is that their check-in process takes a long time. Also, their security guards are not enough to handle the flow of customers.
It's quite different once you get on the plane though. The flight experience is mostly pleasant. They even offer drinks and snacks to their guests. Some of their planes even have plenty of leg room which is a plus. Still, some customers are wishing that they have better service, especially when booking using their website.
Volaris
Volaris has been sharing the same problems as Aerobus. These low-cost airlines promise cheap flights. However, once you book a flight, you will find that they are charging more for any added costs. In addition, checking in your luggage tends to be a problem. Aside from long lines, it appears that they don't have enough staff to man the counters. What's more, they also have additional baggage fees.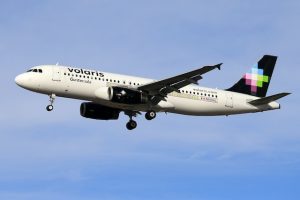 Recently, this low-cost Mexican airline started offering two types of ticket prices. The first one is the "Clean Base Fare". Here you can bring two cabin bags for you at a lower price. The second one is the "Regular Ticket". This is suitable for those who have a checked bag. Changes in the price are minimal at best. Of course, when you compare their rates to other low-cost carriers, they are offering the base price already.
However, they do not have any free snacks or drinks on board. This means that you will have to bring extra cash with you if you want to have something to eat. A customer once complained that there was no flight entertainment, like TV shows, on board their plane to New York City. In addition, the cabin was really cold during the flight.
Of course, some would disagree with this. After all, Volaris has been recognized as one of the best low-cost airline companies out there. Aside from offering the best deal, they are known to be among the safest low-cost airlines out there. They do have a friendly staff waiting to assist you which is a plus.
Calafia
Meanwhile, if you want to feel like you are on board a chartered flight, then Calafia is the airline that you should choose. This is one of the domestic airlines in Mexico that you can use. You can use it to book a flight to Chiapas, Yucatan, Cabo San Lucas, and other coastal areas.
Their flight tickets are not exactly cheap. However, they do offer direct flights to areas that other airlines don't have. Aside from that, they fly between smaller airports. This is a relief since you don't have to fly to a major city for a connecting flight.
There is no doubt that Calafia is one of the best airline companies in Mexico. After all, they have three different packages up for grabs. Each of these packages comes with free bags, free snacks, and drinks too. No need to pay for anything extra on board the plane.
International Airlines that Fly to Mexico
Aside from the Mexican airlines mentioned above, there are international airlines to look into as well. Let's take a look at these service providers.
United Airlines
If you are traveling from the United States, like in San Diego, you can fly out to Mexico through this airline. This airline offers direct flights to Puerto Vallarta, Mexico City, and Guadalajara.

Aside from that, you can also fly out to Cancun, Monterrey, and San Jose del Cabo through United. One of the sights that you don't want to miss while in Mexico City is the Templo Mayor.
Southwest Airlines
Expect only good experiences when using Southwest Airlines. They offer direct flights to Cancun, Los Cabos, Puerto Vallarta, and the island of Cozumel.

Alaska Airlines
Meanwhile, Alaska Airlines offer flights to nine destinations in Mexico. Among these are Cancun, Loreto, Los Cabos, and Mexico City. Aside from that, they also fly to Ixtapa, Mazatlan, Costa Alegre, and Puerto Vallarta. In addition, you can catch a flight back to Salt Lake City or San Francisco through this airline too.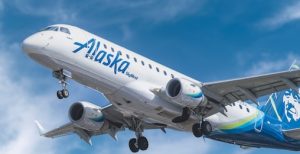 American Airlines
American Airlines flights cover cities like Cancun, Guadalajara, Mexico City, and Cozumel. If you are heading to Cancun, you will disembark at Cancun International Airport. From here, you can travel to Playa del Carmen which is just a few miles away. You can book a basic economy ticket which will fit your budget.

JetBlue
Jet Blue is one of those airlines that offer the cheapest flights to Cancun.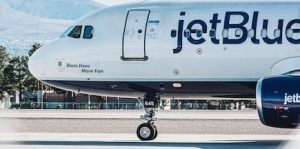 Frontier Airlines
If you are looking for good deals when flying to Mexico, Frontier Airlines has some of the best flight prices. It doesn't matter if you are flying out from Las Vegas, Cincinnati, or Miami, you can head to Cancun, Cabo San Lucas, and Guadalajara for cheap.

You can use the money that you have saved to visit the Museo Nacional de Antropología. Aside from that, you can also take a trip to heritage sites like Chichen Itza.
Sun Country Airlines
Sun Country Airlines is a budget airline carrier that can fly you out to destinations like Cancun, Cozumel, and Puerto Vallarta. Expect cheap airline tickets here to your favorite destinations in Mexico.

British Airways Avios
One of the best ways to reach Mexico City from the UK is through British Airways. Earn points through their British Airways Miles program. Traveling directly from the UK to Mexico can help you shorten your travel time compared to using connecting flights.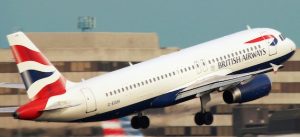 Turkish Airlines
Exploring major cities in Mexico is now possible if you are from Turkey. Turkish Airlines can fly you out directly to Cancun and Mexico City. If you are a frequent flyer, you can use your Turkish Airlines miles to upgrade your flight to United business class.

When to Fly Out to Mexico?
Thinking of traveling to Mexico soon? If you are wondering when the best time to travel here, then it is in January. This is the cheapest month which means you will find an affordable option to get here. Different airlines will offer low prices during this month. This is the perfect time to see the ticket prices from your favorite major airlines. In fact, this is an easy way to head to different destinations in Mexico without breaking your bank.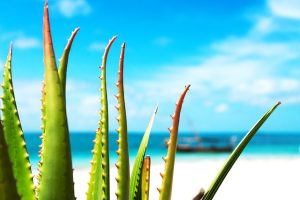 You can also save more when you book a flight here during hurricane season. This is the cheapest time to travel here because of the weather. On a good note, this doesn't mean that you'll be faced with hurricanes while you are here. If you are lucky, you can have sunny days too.
Conclusion
The good thing about traveling to Mexico is that there are daily flights going here. After all, this is a popular tourist destination in Central America. You can start your air travel by heading to Mexico City. Flights will land at the Mexico City International Airport. From here, you can take advantage of the bus services to different areas of the city, ride a taxi, or take an airport shuttle.
It's hard to pin down the main attraction in Mexico. After all, this will depend on your final destination. For example, if you are heading to Cancun, then their primary attraction is their pristine white beaches. Another is the El Zocalo, or main square, in Mexico City.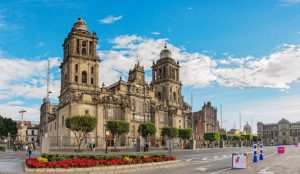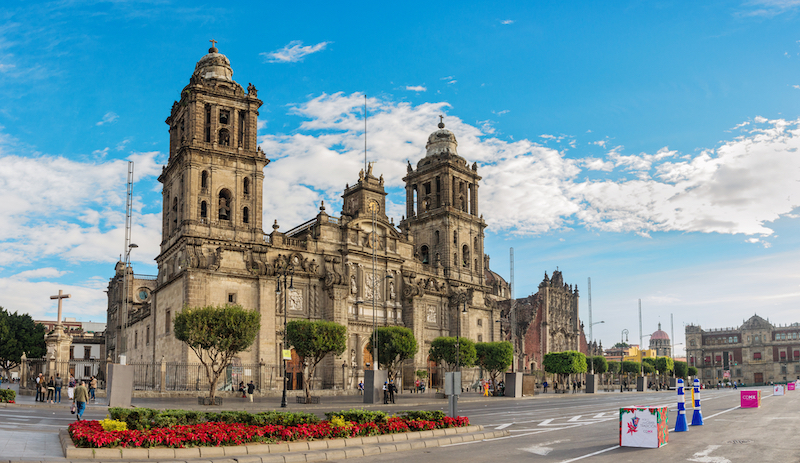 It is possible to bring your American Express credit card with you. However, it is not as popular as Visa or Mastercard. As a general rule, always bring cash with you while in Mexico. Some establishments prefer dealing in cash.