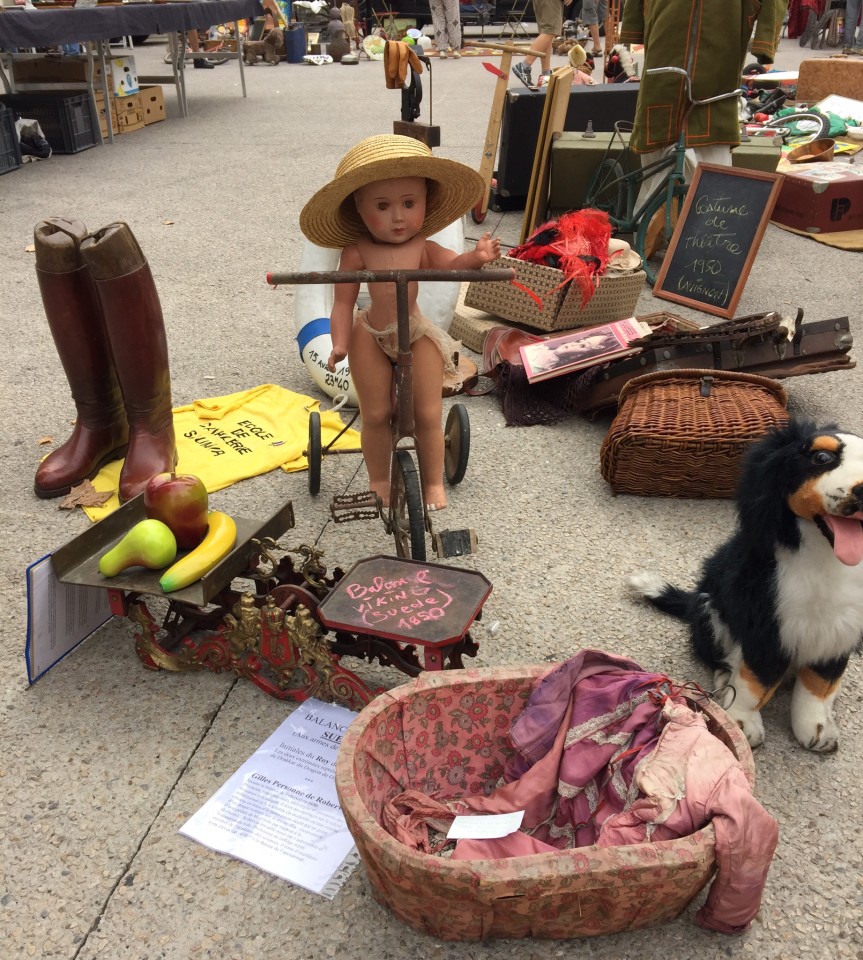 Flea Markets in Southern France
Somehow flea markets in Southern France seem to have all the flair! Pretty much the same as the French do when it comes to everything else, like food, language, and chic style. I ask myself, "How is this possible?" I have been to a few flea markets in my life, but I have never quite experienced such delight as when walking through the French flea market in Avignon in the South of France.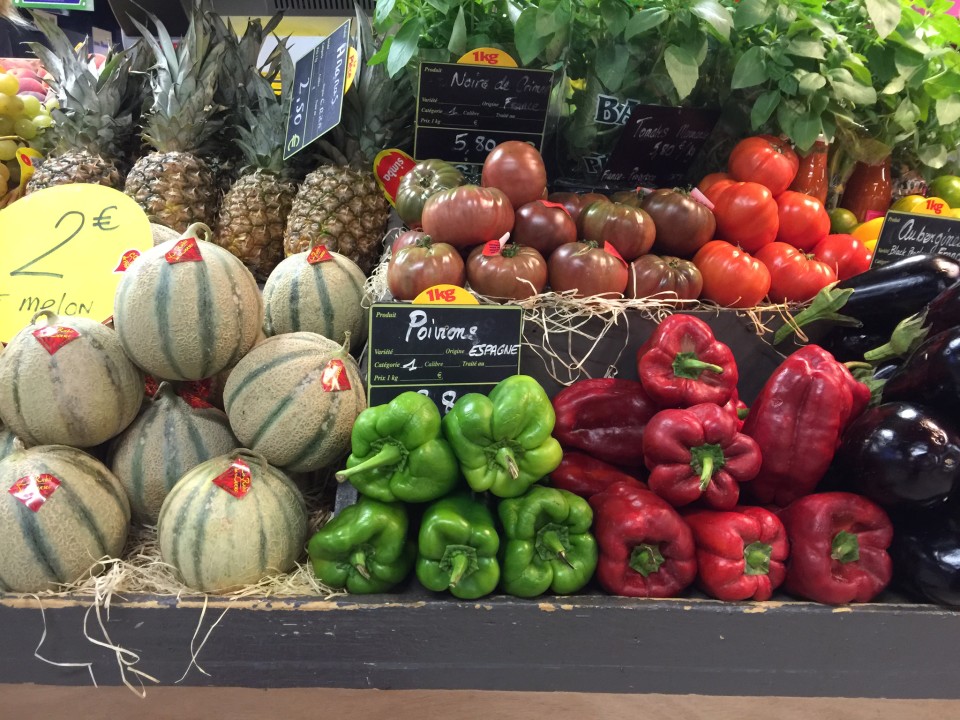 It is called the Villeneuve-lès-Avignon Flea Market and it is right across from an amazing food market where they have every food your stomach desires. The market is a moderately-sized, eclectic flea market, that is sprawled out across a square and is held in Villeneuve-lès-Avignon on Saturday mornings. How I stumbled across it, I have no idea, but I am delighted I did!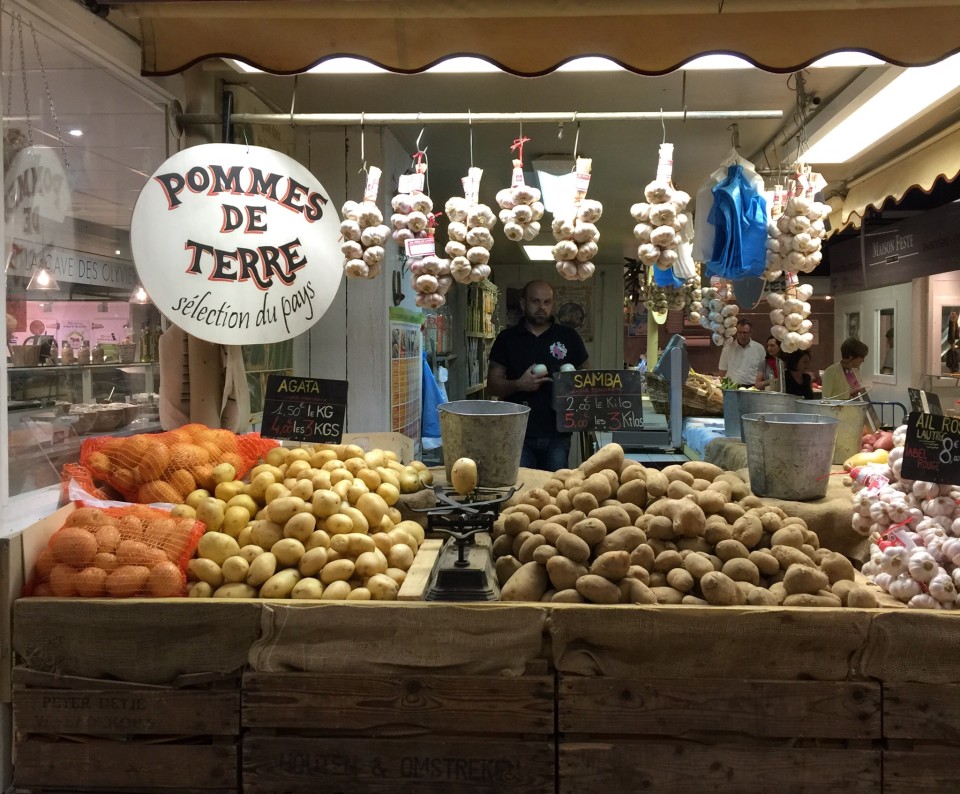 Super Cool Finds: Vintage Clothing to French Porcelain
While spanning a wide range of "stuff", this is a flea market that is in tune with its French roots. From the plethora of vintage clothing – black vests, short jackets, white blouses, skirts –to military boots, they seem to have it all. I saw vintage books, military memorabilia, fine French porcelain to eclectic goodies, like Chanel displays, Camel Cigarette vintage signs, old-timey ice skates.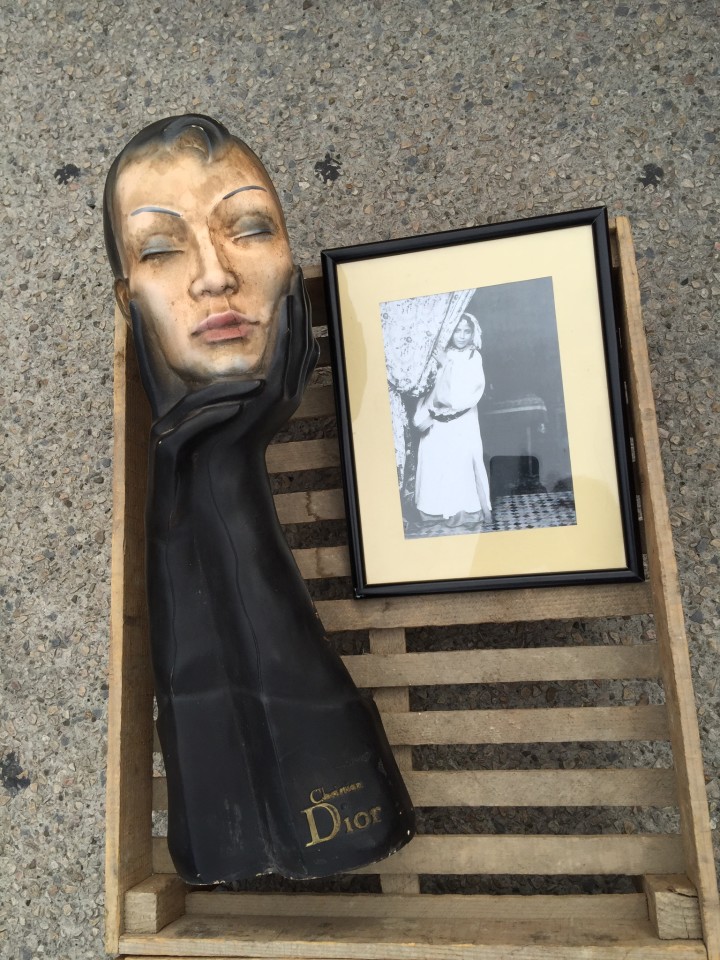 To Antique Ski and old French Coins
This corner of Provence also has loads of old -fashioned ski and sporting equipment, great for someone opening up a restaurant to get just the "right look and feel" of vintage apres ski, as well as random posters, pins, and coins. It actually is a mosaic, instead of a melting pot, woven together to give your eyes a feast.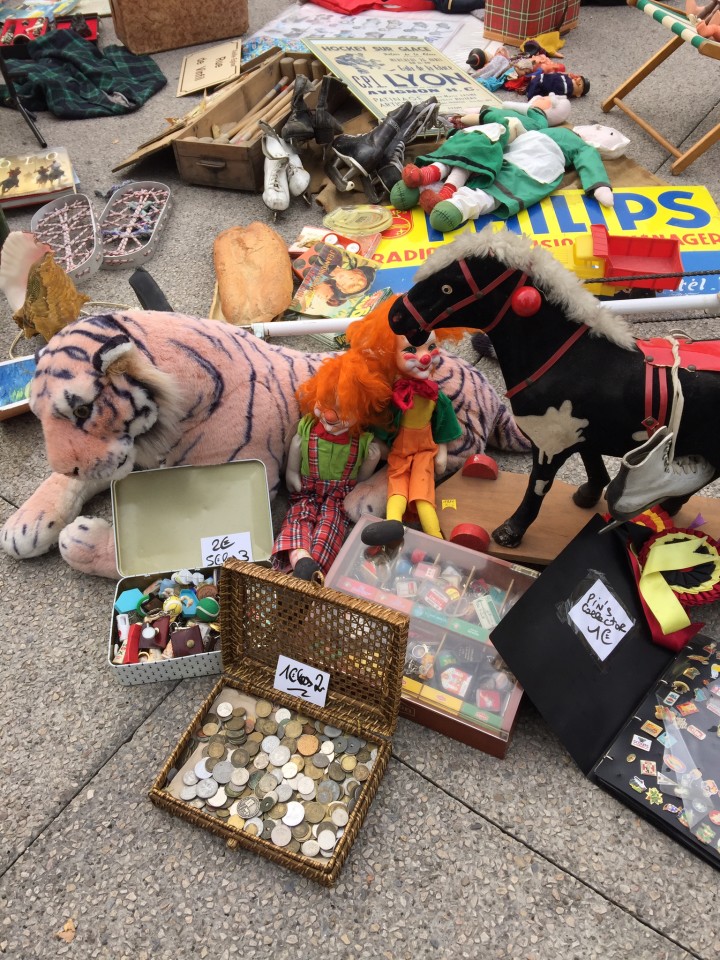 I spied vintage tennis rackets, vintage croquet games, as well as vintage signs and memorabilia.
---
Looking for other flea markets in France? Then look here: The best France Fleamarkets
---
Instant Nostalgia for your Eyes
Take all the good parts from a Flea Market in Paris – the sophisticated culture, the shopping and add then add a vibrant dash of local eclectic "stuff", place it on the ground and display it how only the French will do and "wa-la", you have instant nostalgia and a feast for the eyes, plus fascinating photographs to boot. Many of the vendors display their goods on portable tables under striped umbrellas or simply lay out their offerings on drop cloths or the ground.

Villeneuve-lès-Avignon Flea Market
Between 80 and 100 vendors set up at this location. It is a good flea market for those hoping to make an interesting discovery. I was told that this market attracts the most serious antique dealers in Provence and even in the United States, who arrive early to snap up the best merchandise. So if you come at 6 AM in the winter, they say to bring a flashlight! I was here during the midday sun and it was perfect.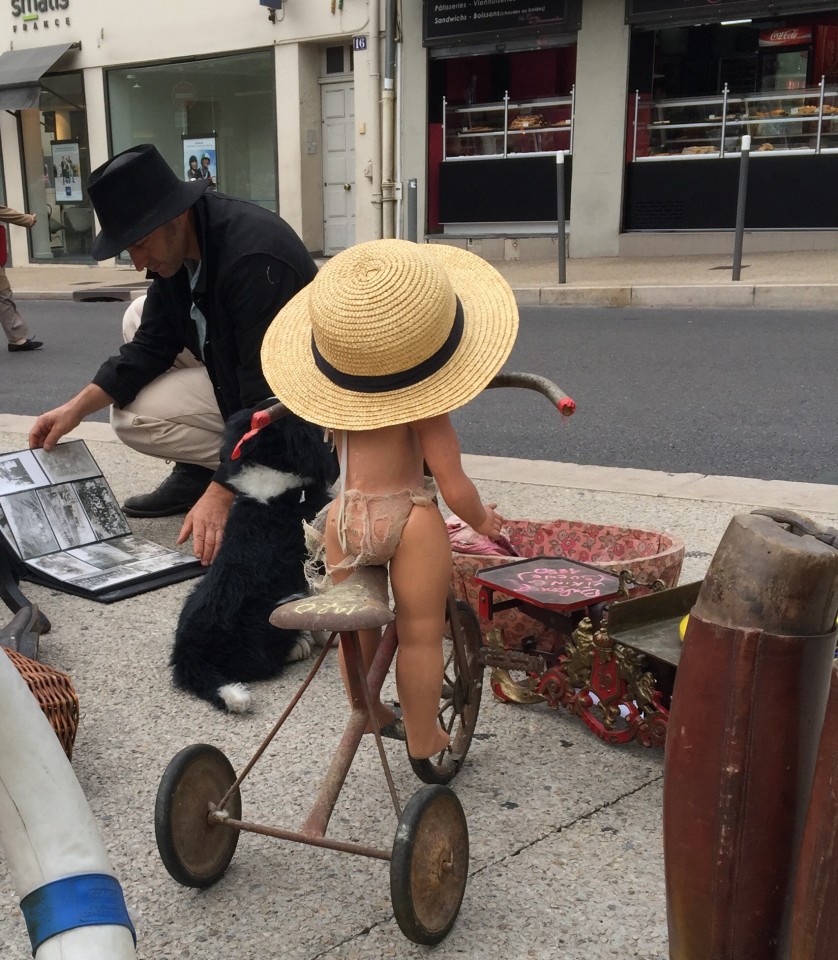 Where: Villeneuve-lès-Avignon
When: Saturday 6:00 AM – 3:00 PM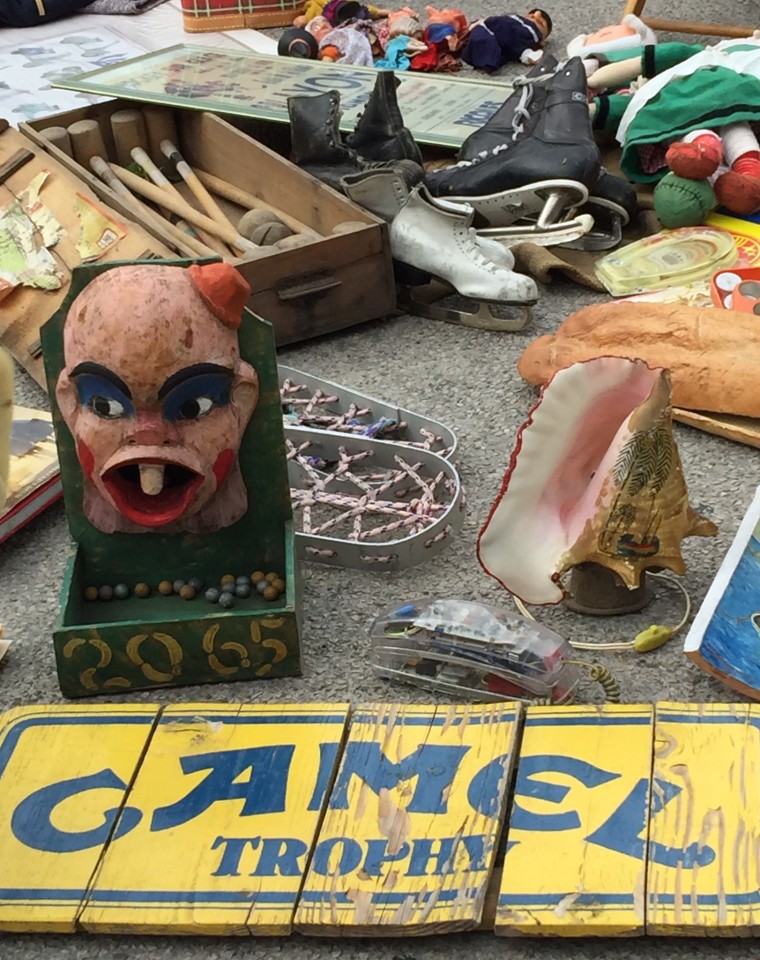 Bring Cash and Haggle
There seems to be a tempting assortment of merchandise, so don't forget to bring your cash. The vendors I spoke to spoke English and don't mind the haggle, so bargaining is expected.

Disclosure: I was a guest of the Viking River Cruises' Portraits of Southern France. This was just an extra discovery during my free time in the city of Avignon!