Booking a trip to Mexico is a promising adventure for those who want to get away from the city. Just think about it. Beautiful white sand beaches, turquoise waters, and amazing cuisine too! Not only that but there are tons of tourist hotspots to explore too. After all, Mexico boasts of a rich history that you should definitely explore. Among these are ancient Mayan ruins like Chichen Itza and numerous colonial architecture as well.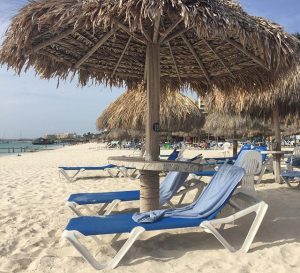 However, before you go and fly off to one of the best tropical destinations in the world, you need to consider what kind of vacation you want. Do you plan on traveling alone, with the whole family, or with your partner? Also, you should ask yourself if you want to go on an inclusive vacation or go do it yourself?.
---
What's in this post:
hide
7 Tips When Staying
At A Cancun All-Inclusive Resort
---
---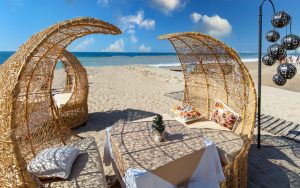 The good news is that there are plenty of all-inclusive resorts in Mexico, the Caribbean, as well as other tropical countries. If this is your first time staying in an inclusive hotel, you might not sure what you are in store for. Well, you have come to the right place. Because you'll learn a few things here on how to make your inclusive vacation a memorable one. These tips can be followed in other tropical countries. However, for this post, you can use this if you are staying not just in Cancun, but also in the Riviera Maya and Playa del Carmen too.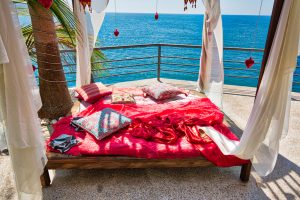 What Do You Mean by All-Inclusive?
You might know someone who has taken an inclusive trip to Mexico. But what is it? The term all-inclusive varies from one hotel to the next. However, they do have similarities. For example, if you are staying in an inclusive property, it comes with lodging, meals, amenities, tips, and even transportation to and from the airport.
As a general rule, make sure that you read the fine print on what's included in their all-inclusive package and which ones are not. You need to do this before you book a stay so there will not be any surprises on your end. One reason why staying in an all-inclusive hotel is a great idea is because everything is already included in the package. This means that you can budget for your trip outside the hotel since your accommodation, food, and amenities are free for you to use.
Where to Stay in Cancun?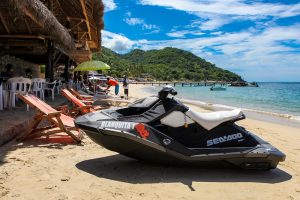 Cancun is one of the most visited beach towns in Mexico with good reason. With its pristine beaches, gorgeous blue waters, and vibrant nightlife, it is not that hard to see why tourists flock here all year round. And since you are considering getting an inclusive package for your trip, you might feel a bit overwhelmed with your choices.
Truth be told, you should take this as a good sign! After all, it means that there are dozens of options for you to consider. With their unique features and amenities, it won't be long before you narrow down your options for you. In fact, the Hotel Zone in Cancun is a great place to do your search. After all, there are several inclusive resorts here that cater to all kinds of travelers. That said, let's take a look at the available options for you here.
Adults-Only/Couples Resort
Are you going to Cancun for your honeymoon? Or just want to spend some time with your significant other? If it will be just the two of you then your best bet is to stay in an adults-only inclusive resort. Some of these resorts offer rooms with a hot tub as well as your own private balcony. In addition, room service arrives on a box placed in the hallway so you can enjoy your privacy.
Family Resorts with Waterparks
Meanwhile, if you are traveling to Cancun with the whole family, then staying in a family-friendly resort is a good idea. Look for a resort package that comes with waterparks as part of their amenities. This way, your children will also get to enjoy the slides and other activities on the resort.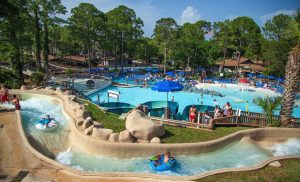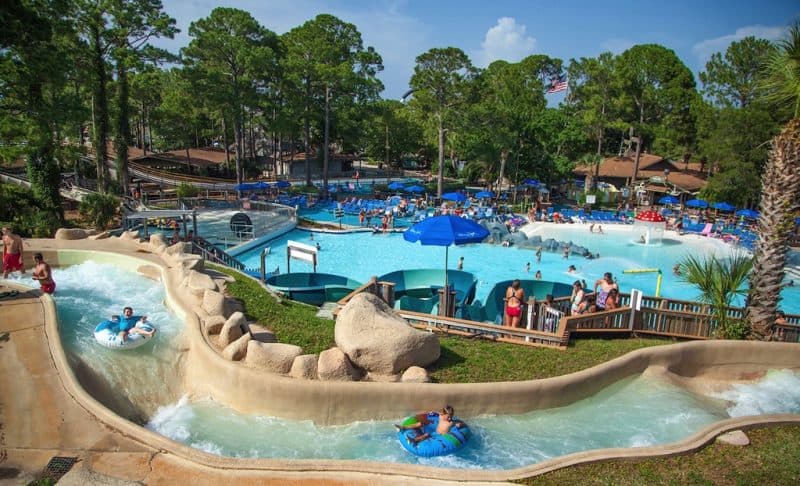 Large Resorts with Plenty of Activities
If you plan on staying in a hotel or resort most of the time, you will want to look for one that has plenty to offer. Staying in a large resort gives you ample space to explore throughout your vacation. Aside from their amenities, they will most likely have restaurants on-site where you can dine.
Resorts Close to the Local Area
It is possible to enjoy all the amenities and services offered by an all-inclusive resort. However, if you plan on exploring the surrounding area, you will want to stay somewhere more affordable compared to Cancun. Fortunately, there are several in Puerto Vallarta that you can stay in at a reasonable price. Aside from that, there are plenty of local restaurants that you can dine in to get that authentic feel to your vacation.
Cancun Travel Tips to Consider for an Inclusive Resort Vacation
Booking an inclusive stay in one of the inclusive Cancun resorts is a great idea. After all, you deserve to pamper yourself and your loved ones from time to time. Of course, if this is your first visit to Mexico, you might not be familiar with what to do while staying in an all-inclusive resort. Don't worry too much about it because there are a few tips that I can share with you to make your stay here more comfortable. Let's get started!
Don't Remove Your Wristband
A lot of times guests often forget that they should never remove their wristbands while inside an inclusive hotel. Once you check in, you will be given a wristband to wear throughout the duration of your stay. Your wristband will serve as your access to the property. Aside from that, these wristbands come in different colors. They signify which areas you can access and which ones are not available. In addition, these wristbands serve as your room's key which is a plus.
When leaving the resort, make sure that you flip your wristband. Some locals will know which resort you are staying in. There are some who can use this against you by saying that they were one of the staff there. They might take you someplace and con you out of your money. Again, it can't hurt to be careful when exploring the area around you.
Know the Dress Code
Another inclusive resort tip that you should know is to know what the dress code is. After all, most of the all-inclusive resorts in Cancun and nearby areas have a dress code for their a la carte restaurants. The good news is that most inclusive resorts will list the dress codes on their website. More often than not, these restaurants will want you to wear casual or casual elegance.
What this means is that you will need to pack dressier outfits. In fact, men should bring collared shirts or long-sleeved polo in their bags. Meanwhile, women can wear dresses when dining in these restaurants. Take note that wearing flip-flops in a restaurant here is not a good idea. A dressier pair of shoes or closed sandals will be accepted.
Aside from that, it is possible for men to wear shorts when dining in the resort's restaurants. However, you will be denied entry if you are wearing swim shorts. In addition, some will require guys to wear dress pants or jeans. As you can see, there are different rules when it comes to their dress codes depending on the type of restaurant you want to eat in. It pays to know this before you fly out so you have the appropriate outfit to wear. Just to be sure, always bring a nice outfit for when you go dining.
Make a Reservation for an A La Carte Restaurant
The good news is that there is no shortage of the best restaurants in and around Cancun. In fact, some of them are found inside all-inclusive resorts! Each all-inclusive hotel has its own way of handling its restaurants on-site. Yes, most have several restaurants on their property. However, you can only eat in some of them only once.
In addition, most will require a reservation. If this is the case, then you need to book a reservation as soon as you arrive. The concierge will help arrange this for you but you need to do it early in your stay. If they did not give this information beforehand, it is best that you ask about it upon arrival.
As was mentioned before, a la carte dining is part of the inclusive package. However, since they have a much smaller capacity compared to the buffet spots, you will need to reserve a table. This is especially true if you are traveling in a group. It would help if you learn more about the restaurants on the property prior to booking your stay. This way, you will know what to expect when it comes to dining in the resort.
Take note that some restaurants on the resort will be closed on certain days. Knowing this can help you plan your dining experience here. Some resorts allow guests to dine in their sister company's restaurants so be sure to consider this. In addition, those who are staying in an adults-only resort will not have to worry about making reservations. This is something to think about too. In addition, some hotels allow you to try their premium restaurants for an extra charge.
Make Friends with the Bar, Wait, and Hotel Staff
If you are looking forward to having the best time in Cancun, then you need to make friends with the hotel staff. After all, they only want you to have the best experience during your stay. You can start with the bar and wait staff, especially when you will be spending your nights at the bar. It pays to build rapport with them since you will be seeing them most of the time.
One reason behind building a human connection with the resort staff is that they often give extra service. It might be that they give you an extra helping of your favorite dish. Perhaps they might even buy you a round of drinks on the house. Making friends with the staff is not about getting freebies. In fact, showing the staff members that you acknowledge them and their efforts makes for a memorable experience. After all, they will be reciprocating your friendship with better service.
In fact, it wouldn't hurt if you learn how to speak Spanish or talk to the staff in their own language. Even if you do not speak it well, they will appreciate your reaching out to them in their local language. Again, this should not be difficult to do.
How and What to Tip Service Workers in an All-Inclusive Resort
It doesn't matter whether you are in Mexico, Costa Rica, Punta Cana, or other countries, tipping for great service is a must. Service workers, housekeeping staff, restaurant servers, and bartenders, all of them deserve a tip.
You can tip in US Dollars or their local currency which is Mexican pesos. Whichever you prefer. One of the tipping customs when tipping housekeeping is leaving 100 to 200 Mexican pesos. In fact, you'll find that the housekeeping staff will be more than willing to give your room a thorough cleaning.
Aside from that, you can opt to leave tips each day or halfway during your stay. Also, leave a good tip for them at the end of your stay. The amount will depend on whether you are satisfied with their work or not.
Meanwhile, the tipping policy for bartenders and pool servers is 20 pesos per drink. Of course, if you plan on having several, leaving a few dollars is not a bad idea. You will find that the staff or bartender will be more attentive to you if you do this. This is particularly useful if there are a lot of people in the bar. Most of the time, they serve those who give them extra tips which is not a bad idea.
As for their hotel porter who helped you with your luggage, tipping them up to 100 pesos is good enough. Of course, this will depend on how many bags you brought with you. Meanwhile, tipping tour guides will be around $5 to $10 per couple. You can even increase the number of your guides who are knowledgeable about their work. It pays to have small bills with you to hand out to the staff. Even if it is a small tip, they will certainly appreciate it.
Check for Special Amenities and Don't Be Afraid to Use Them
Another tip to consider when staying in an all-inclusive hotel is to check its amenities. Since an all-inclusive package includes free access to their amenities, it pays to know if there is anything unusual or new that is worth trying out.
For example, some resorts may have a health bar where you can have delicious smoothies. Others may allow you to use amenities at their sister company. If you are not sure what amenities are available, you can always ask the concierge. They will be more than happy to point you to the best amenities that they have.
Aside from that, it is always a good idea to try something new while you are here. For example, you can book a butler service for your hotel room. Another is attending a foam party which is part of their amenities. You may think that this is not the kind of activity you want, but do try it once. Who knows? You might find yourself enjoying it.
The same goes true for their spa services. Since an inclusive package means having access to the resort's amenities, you can try other treatments. For example, why not go for the hot/cold water circuit if you haven't tried it? You don't have to worry about extra fees since this is already part of the inclusive package you have booked.
Enjoy Good Drinks
As was mentioned before, the price of your stay in Cancun will include all-inclusive drinks. Guests will have access to all kinds of beverages. Among these are beer, wine, cocktails, spirits, and even slushie-frozen drinks to name a few. Aside from that, if you want to sample their top shelf, there is an additional service charge.
Meanwhile, if you have a brand that you want to drink, ask the bartender if they have any on hand. It is not impossible for them to have one since they cater to international tourists. Tip them well and you will not have to wait until you finish off your drink before a new one arrives.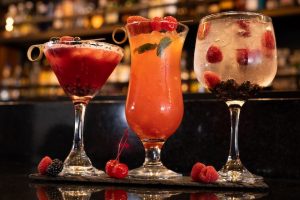 Aside from that, it is also a good idea to try regional drinks. Since you are in Mexico, don't forget to try tequila. After all, this alcoholic beverage was made in the Pacific side of the country. Not only will you get to enjoy this drink, but also other tequila-based alcoholic beverages too. On the other hand, if you visit the Caribbean side, they prefer the mezcal. Either way, you will be able to try the local drinks.
If you have any special mini bar requests, the bartenders are sure to oblige. After all, this is part of the inclusive deal that you paid for. Also, if you are lounging by the pool, request ice on the side with your drink. This way, you will not end up with a watered-down drink because of the ice in the glass. Instead, you can just pour the excess water from the bowl of ice before adding it to your drink.
Additional Tips to Consider for Your Cancun Trip
Aside from the tips mentioned above, there are more tips that you can consider too. Among these are:
Consider Exploring Your Surroundings
One of the advantages of staying in an all-inclusive resort is that you can spend your entire vacation there. After all, they have pools, tubs, spas, and even sports centers too. In addition, most of these resorts have beach access where you can enjoy various water sports. Not only that, they offer various activities to their guests.
However, the best way to immerse yourself in the local culture is to step outside the hotel. In fact, you should consider planning for day trips to see more of what Mexico has to offer. Aside from the beaches nearby, there are other options to consider too. For example, you can visit the ruins of the Yucatan Peninsula and the nearby cenotes. Aside from that, you can book a tour to see more of Mexico's rich history. Inclusive resorts are more than happy to arrange tours for you if you like. You can start with downtown Cancun where you can check out local bars and restaurants.
On the other hand, if you want to explore more beaches, there is Isla Mujeres to consider. A great way to indulge in your beach hopping is to go on board a cruise ship. This way, you will be traveling over the waters in style.
Expect Clean Beds, But Remember This is Not Your Home
It doesn't matter if you are staying in a standard hotel or an inclusive one in Mexico, they are sure to provide clean beds for their guests. Yes, all-inclusive resorts, like Haven Riviera Cancun. Do have an upgraded look but keep in mind that this is not your home. In fact, you might encounter some bugs, lizards, or other animals getting inside your room. This is not surprising since there are trees nearby. Just keep in mind that you are in a foreign country. It is you who need to adjust to your surroundings and not the other way round.
In addition, do not be upset if some of the staff do not speak English. In fact, you should be the one to learn a few key phrases since you are the guest. It does pay to learn their language. You can even get to learn more when talking to the staff in Spanish.
Stay Hydrated
Since you are in a tropical country, make sure that you have bottled water with you at all times. The last thing you want to experience is dehydration. Fortunately, you can find a grocery store nearby where they sell bottled water. Make sure that you have one before heading out for a day of exploration. If you can, bring your own water bottle to refill as needed. You don't want to end up throwing away your bottled water once you have emptied it.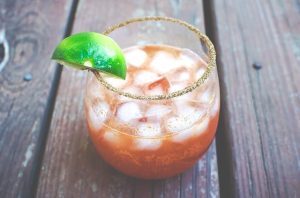 Watch Your Drinking
Binge drinking in Cancun is not unusual, especially if you have booked an inclusive stay in one of the resorts. After all, there is free-flowing beer and alcohol for guests. However, if you want to have a good time during your vacation, be mindful of how much you have been drinking. You don't want to lose a day or two of your vacation because of a massive hangover.
A good practice when drinking is to stop when you feel a slight buzz in your head. Don't worry, there is always tomorrow for a chance to enjoy more booze. I know it is going to be tough to say no to free-flowing alcoholic drinks, but trust me when I say you don't want to nurse a hangover during your stay.
Get a Travel Insurance
Finding the best deal for your all-inclusive vacation is easier if you work with travel agents. After all, they know the ins and outs of booking a stay in Cancun. Aside from that, they will ensure that you get good value for your money.
Apart from that, make sure that you invest in travel insurance too. One reason behind this is that you will have some protection in case you get into an accident. There are plenty of service providers which you can get your insurance from. This way, you will have much fun during your vacation knowing that you are safe and protected by your travel insurance.
Always Bring Cash
On my recent trip to Mexico, I made sure that I have extra cash on me. Yes, I brought my credit card with me, but it can only go so far. Keep in mind that some areas in the country do not accept credit cards as payment. If you have US coins then you are in luck. But it is always a good idea to bring extra cash at all times, even Canadian dollars if you have them.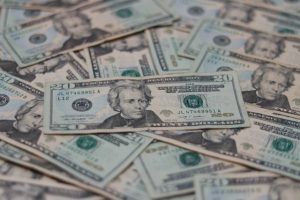 Wi-Fi Service is Spotty
A trip to Cancun is never a bad idea. However, if you are planning on doing some work here, keep in mind that Wi-Fi here can be spotty. A good option to stay in the range of the hotel's Wi-Fi is to go outside. I have used my laptop by the pool and I did not have any issues. However, once I go back inside my hotel, the internet was spotty. On a good note, opening the window or moving to the balcony can solve this easily.
When is the Best Time to Visit Cancun?
Cancun is a beautiful place to spend your vacation. In fact, this town becomes more bustling during Spring Break. After all, college students from the United States tend to fly here for some fun under the sun during peak season. Of course, if you are looking for a good time, it is better to avoid the crowd from April to May.
Usually, the best time to visit is from December to April. The weather is perfect during this season making it a great option for a Cancun trip. However, keep in mind that a direct flight here will be more expensive. Even the room rate tends to be higher. After all, these months are when the bulk of travelers head to Mexico.
Traveling here during the hurricane season is not the ideal time. However, it does have its perks. For starters, the prices of rooms are lower, and there are fewer travelers during these months. After all, there is a high chance of rain during your stay here. If this doesn't bother you, then book a stay here. This is a convenient option in case you are traveling on a budget. Just make sure that you exercise caution, especially if you plan on going on day trips.
Book Your Stay in a Cancun All-Inclusive Resort Today
Tropical countries like the Dominican Republic, Mexico, and Costa Rica are perfect for a summer vacation. In fact, towns like Cabo San Lucas and Cancun are just a few examples of beach towns that you don't want to miss.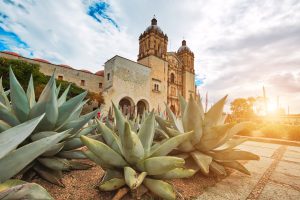 If you are planning on visiting Mexico, then booking a stay in one of the resorts in Cancun is a good idea. It is the right place for tourists who want to be in the heart of all the action! But before you think of immersing yourself in the town's nightlife, it is best to keep the tips above in mind.
This is especially true when it comes to how you treat the staff. Their low wages may not be enough to cover their needs which is why giving them a tip is not a bad idea. For sure, they will be more willing to help you with your needs because of it. In fact, they can even help you with haggling with taxi drivers if you plan on exploring the rest of the city. Keep in mind that taxis here prefer to have a fixed rate before they take you to your destination.
That said, if you want to spend some quality time with your partner or your family, book your trip ahead of time. Online booking can be done with the help of your email address and other pertinent information. This way, all the details of your trip will be sent directly to your email. Take note that you will need to book in advance, especially when you will be heading here during the peak months.